Reupholstering your furniture is a fantastic way to breathe life into an old run down couch or chair. Instead of purchasing a new one, all you need to do is head down to your local craft store and pick out your favorite bolt of fabric. Keep reading to learn how to take that bolt of fabric and completely refashion a piece of old furniture.
Depending on the project, you may need a variety of different tools. Be sure to bring your drill as well as a staple gun!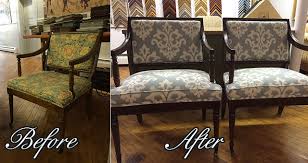 These chairs looked totally old school and maybe even a little (too!) vintage. Spray paint and a fun swatch of fabric completely changed the appearence of these chairs! See how they did it at OFS All Stars. They have one of the best reupholstering tutorials around!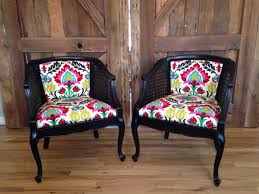 This chair looks like it would have been a diffiucult reupholstery project..but prepare to be amazed! The folks over at Design Sponge  deserve the credit for this beautiful DIY project. Take a closer look at some of the new details on the chair (like those gold studs!) No one will believe you when you say you got this piece at the thrift store!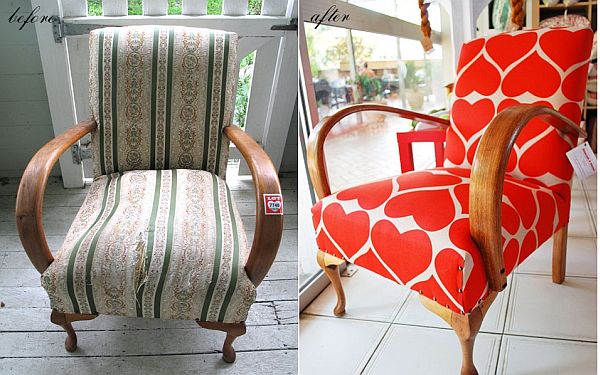 It's a bit of a different process when reupholstering your dining room table chairs. There is a lot to consider, after all! No one wants a spilled bit of spaghetti to ruin their beautiful DIY project! Lulik.Net will walk you through the process, and they'll give you great advice for choosing a fabric that works best for your project.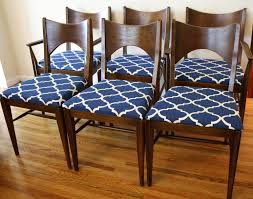 This repurpose project from The Mommy Diaries is on YouTube, so it is great for anyone who likes to be walked visually through the step-by-step process. You can reupholster your dining room chairs in no time at all! Click this link for access to the YouTube video.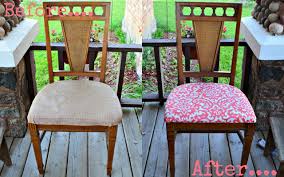 Head on over to Classy Clutter to see what this couch looked like before the reupholster project. Who wouldn't dream of something smilar in their home?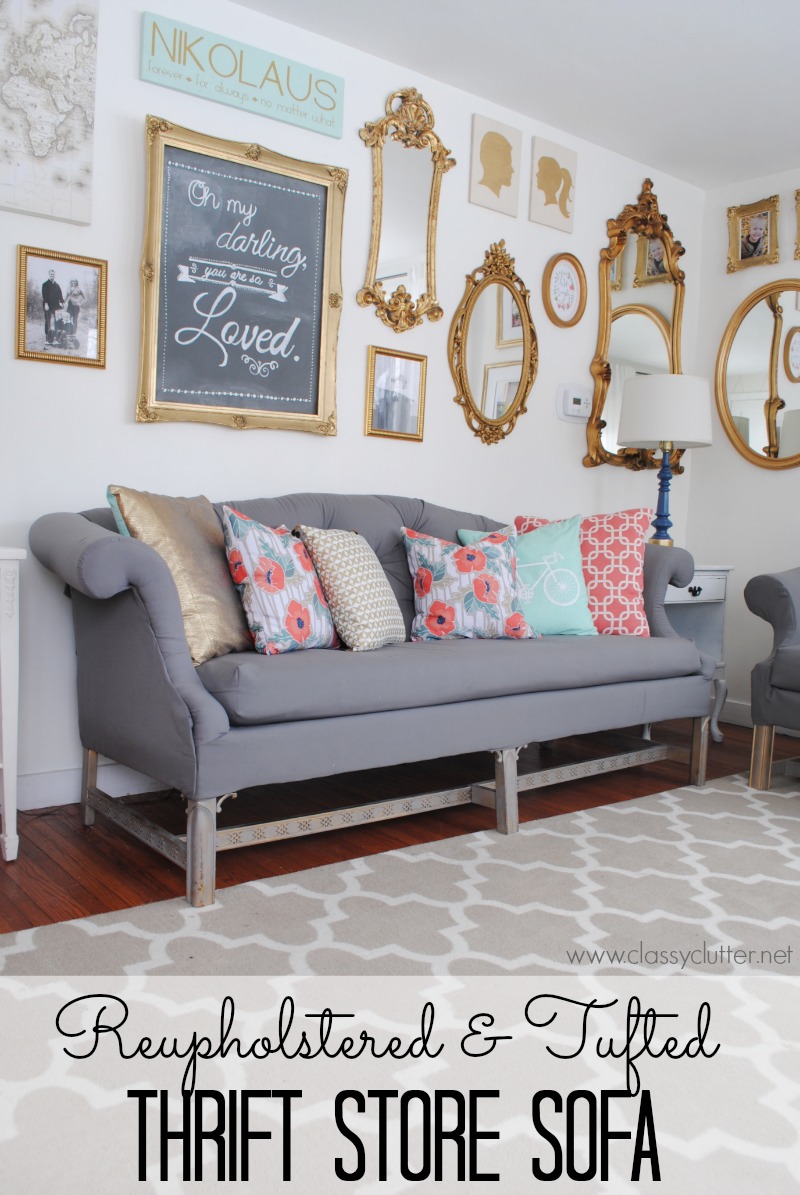 Refreshed Living certainly knows how to keep things refreshing! See how they completely refreshed the table in their breakfast nook. Everything looks so cohesive!