Fall is in the air and I've begun planning my notorious neighborhood Halloween party. I know, I know! It's only two months ahead, but I'm know for throwing the best parties, and I need to get a move on! My husband (while always excited for the Halloween party) is not much of a guy for Halloween costumes. But because he loves me, he dresses up every year. Here are 10 super easy (and husband approved!) Halloween costumes for men!
If your guy is a fan of Ace Ventura, I'm sure they'll have no hesitations when dressing up like this! Used a pair of pajama bottoms and a belt to create these epic pants. From Gallery Hip.  Don't forget the shades!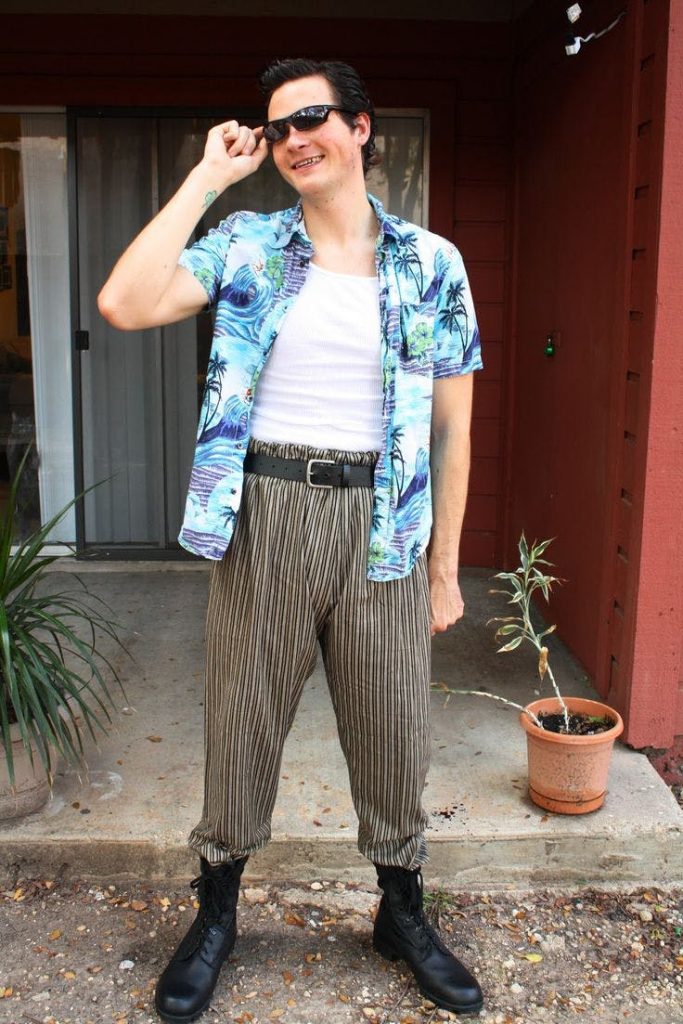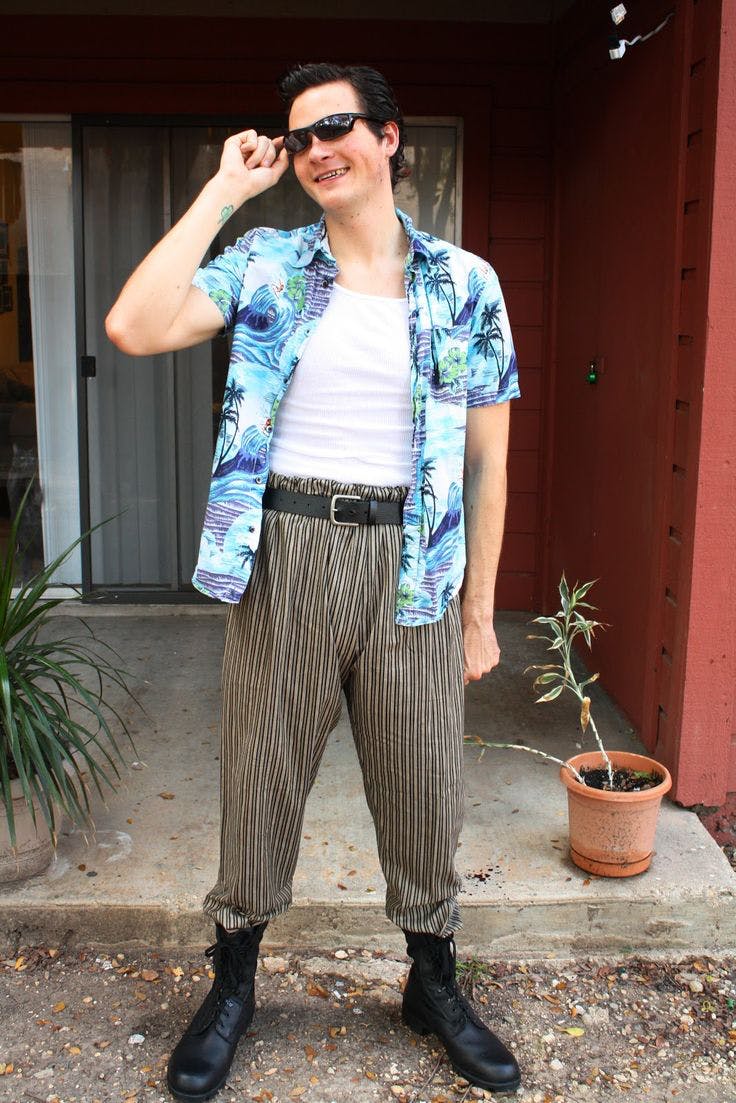 Is this what the people of Bel Air are livin' like? You betcha! Whether your husband goes with a friend, or solo, he can't go wrong with showing up as the Fresh Prince of Bel Air. A fresh pair of Jordans is always needed. From Imgur.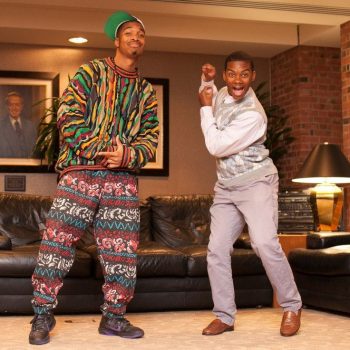 Are your kids a fan of the Lego movies? Well, honestly, who isn't? Dress up Dad like a Lego character for a costume that is sure to delight guests (or Trick or Treeters) of all ages! From Block Guys.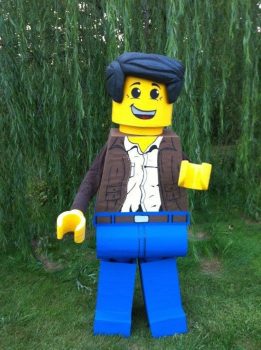 Go truly mad this Halloween with a ton of face paint and a dramatic hat. You're the Mad Hatter of course! Because we are all mad at my Halloween party.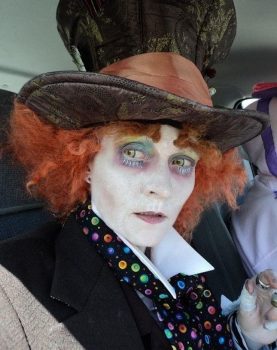 Time travel this Halloween with a costume that Marty McFly would definitely approve of. Layer a flannel shirt, a jean jacket from the DIY, and a winter vest together to create this 80s costume. You'll stay warm this Halloween, no doubt about it! From Brit + Co.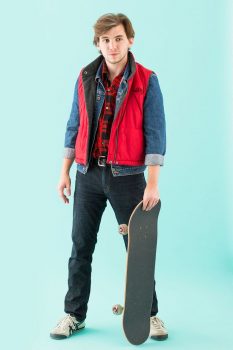 Ladies, your man COULD be the Old Spice Guy for Halloween, and we have this tutorial from Cleveland's a Plum to prove it! Now, it's time to convince him to audition for the latest advertisement!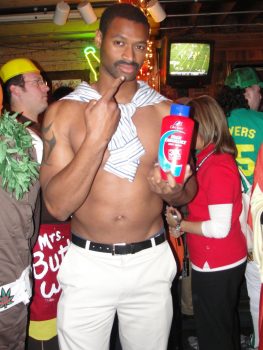 Who isn't interested in being a politician this Halloween? I don't know about you, but I'm still feeling the Bern! Another terrific costume idea from Brit + Co.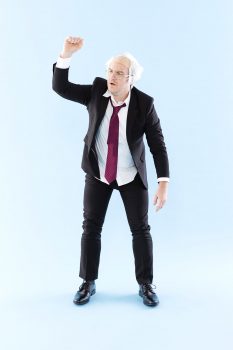 Don't your dare say "Beetlejuice!" You know what will happen! Warn guests of your husbands appearance of the party so you don't welcome in any unwanted guests! Costume from Coolest Homemade Costumes.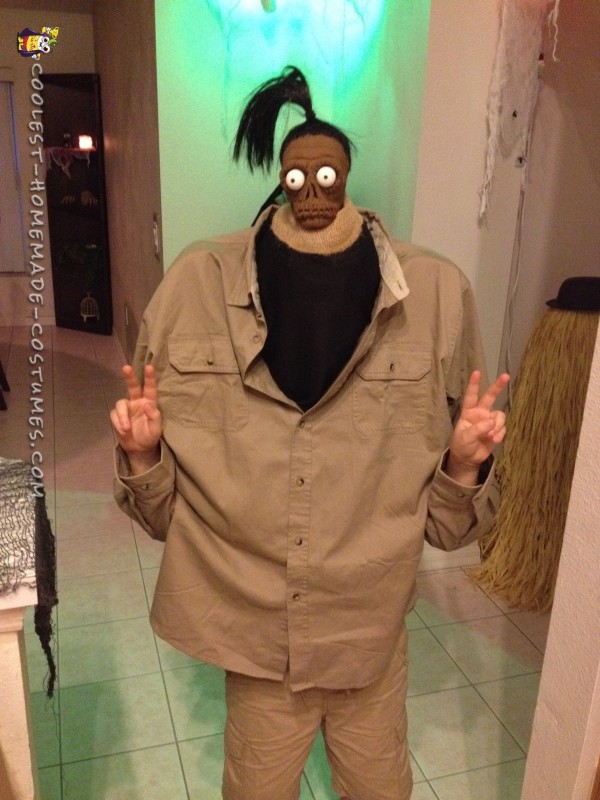 This costume is definitely "grease lightning!" Have your husband dig out that leather jacket that he'd never thought he'd need again for a quick and easy Halloween costume. Rent (or make!) a poodle skirt so you can go as the perfect counterpart! Another from Brit + Co. 
It's Greased Lighting!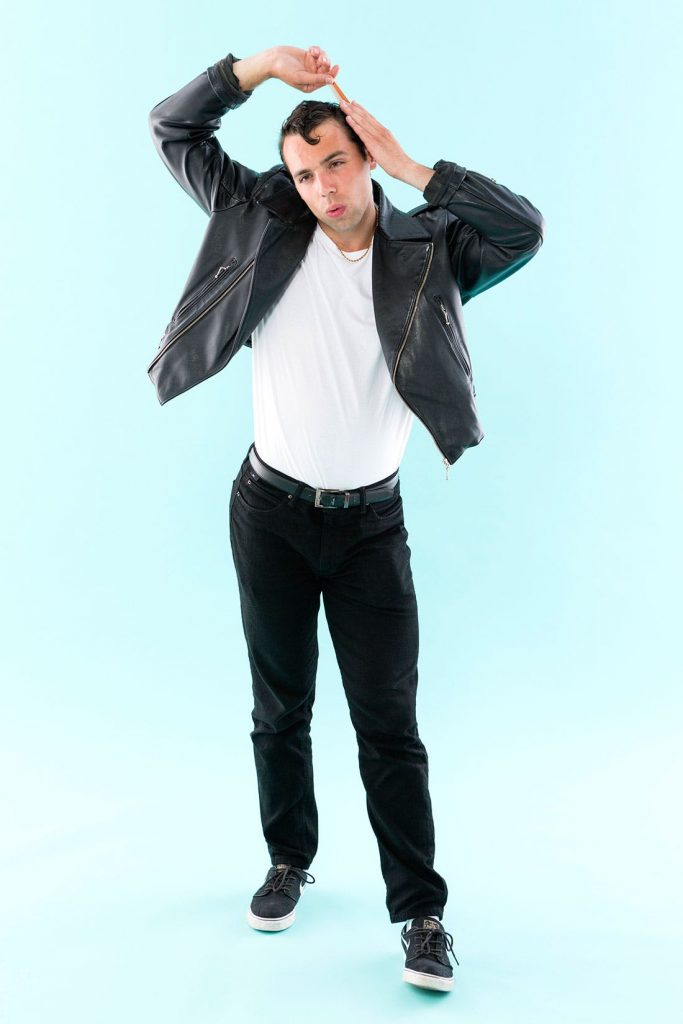 You'll need a whole lot of face paint to create this homemade Halloween costume. But no matter! Your hubby will be the hit of the Halloween party when he shows up dressed as Ned Flanders. See more at Pop Sugar.