I've been known to visit my local grocery store begging for old pallets from time to time, and I have no shame! They are so versatile, and broken down pallet signs are amazing building blocks for almost any DIY project. Today, we are focusing on how pallets can be given a new life, and transformed into wall decor! Here are my favorite DIY pallet signs for the home!
Every family has a constitution? What's yours? You won't even need to break apart this pallet! Project idea from Aimee Weaver Designs.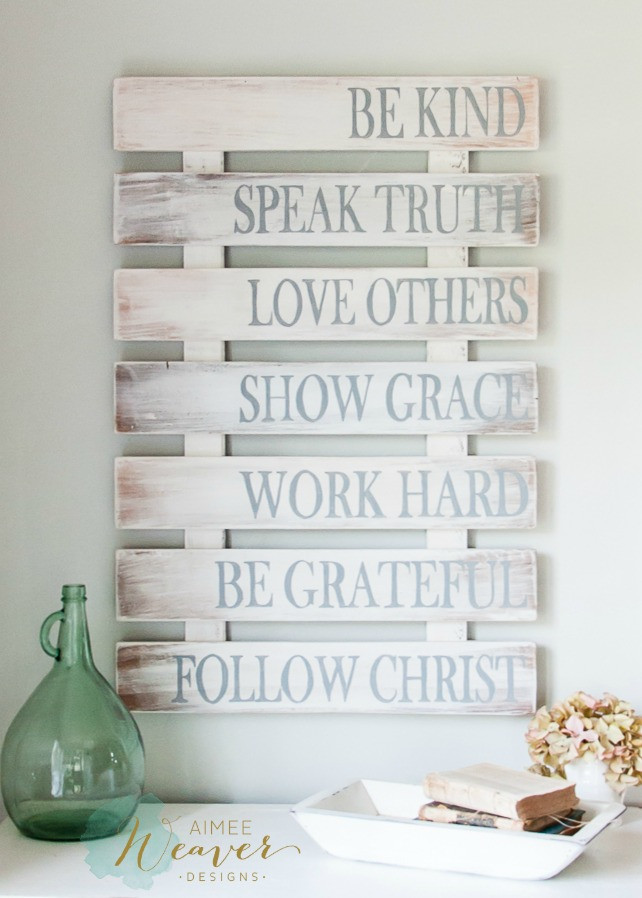 Show your love for your S.O. with this pallet sign from Etsy. True, this isn't exactly a DIY, but with a few pallet planks, a fun stencil, and a dark stain, this can be yours for practically nothing at all!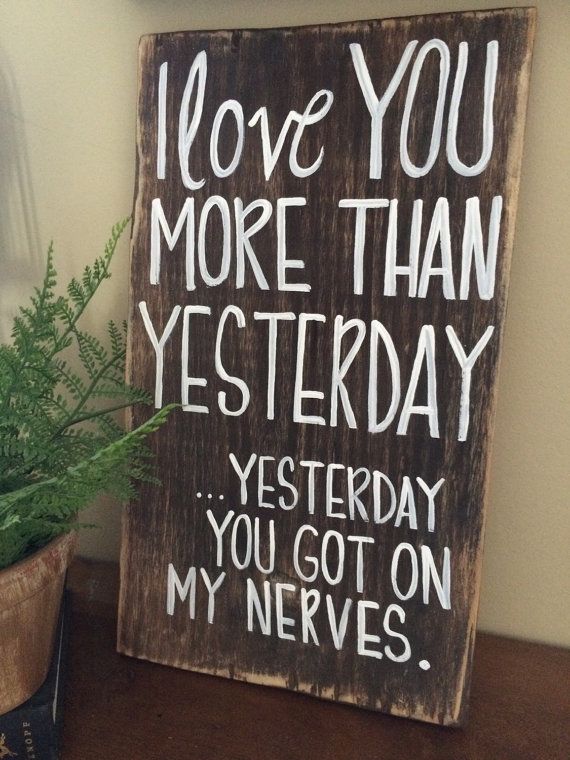 If you don't have an old pallet available, never fear! Any kind of reclaimed wood works perfectly for this inspirational sign from Aimee Weaver.  Pick whichever saying you would like, but I happen to think that life is definitely beautiful!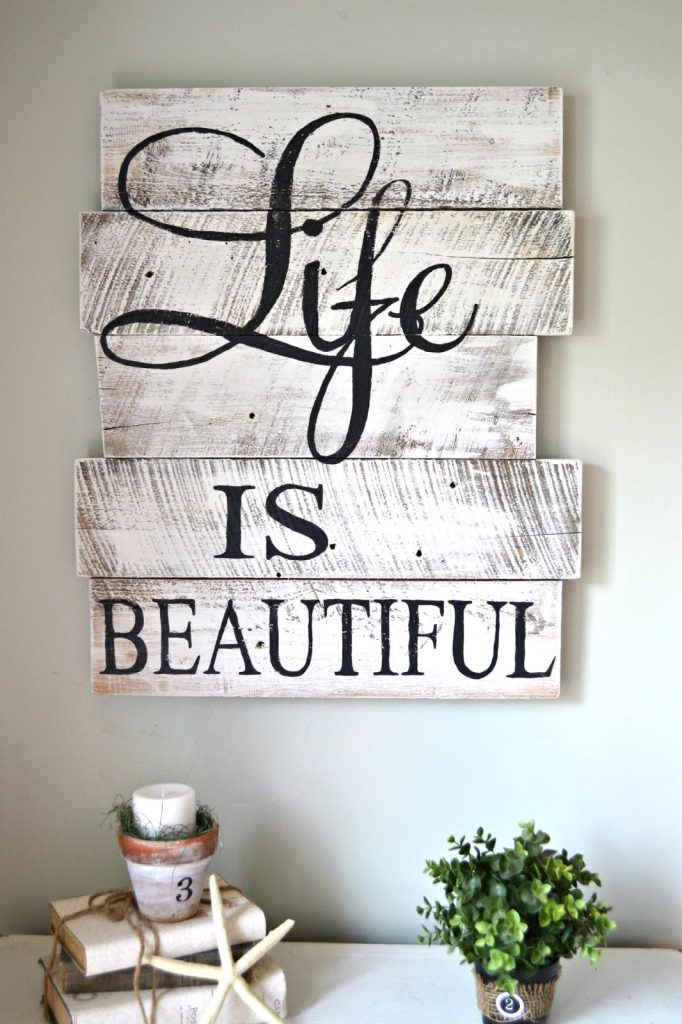 Figuring out what to hang above your bed can be a huge headache! If you're like me, nothing seems quite personal enough. However, I'm loving this customizable wooden plank sign from DIY Shabby Co. Write a favorite quote of yours and your S.Os, and don't forget to write in the date that you fell in love!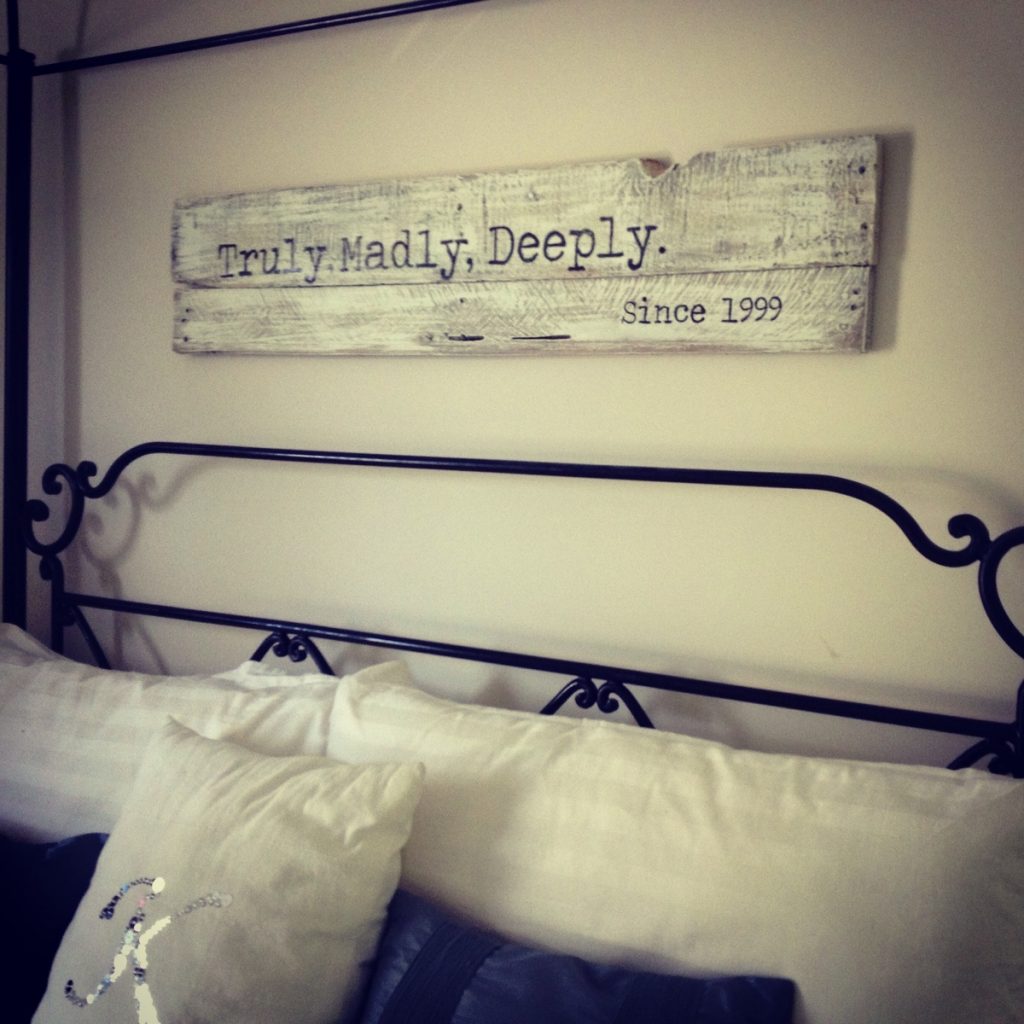 Who else is super excited for the holiday season? Now I KNOW I'm not the only one! Get a head start on your holiday home decor with this DIY Christmas sign from Live Laugh Rowe.  It took her no time at all!

All you need is love….AND this DIY sign from Today's Creative Blog.  You can use whatever color of paint you would like, and many of these materials can be acquired for less than $30 dollars. Say, what? I love this DIY project dearly!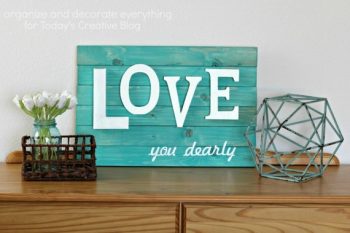 Does your family mean the world to you? Now they'll never forget it with this DIY pallet sign. Use your Cricut to design and cut out a stencil.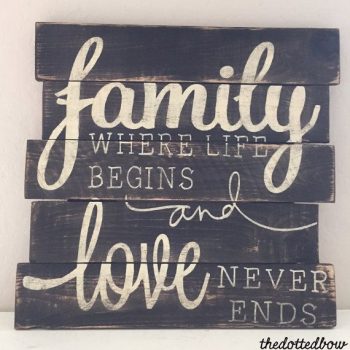 You are my sunshine, my only sunshine! A classic saying gets a rustic makeover when displayed on a few pallets. Naturally, weathering the paint finish is  must! See more at Wood Designer.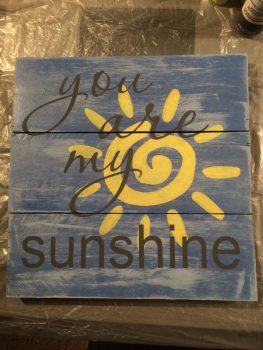 Okay! You caught me again. I was unable to find a DIY tutorial for this DARLING nursery sign, but I was able to find it available for sale on Etsy.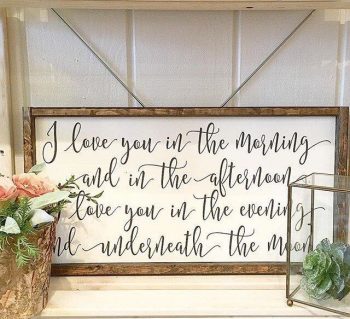 You can put your nails away, you won't need to attach this sign together at all! The charm of this pallet project comes from it's separation! From Zullily.