Fall is just around the corner. Instead of sulking and getting irritable because of rough weather, you should utilize your time and engross yourself in different homemade projects. If you are into arts and crafts and love sewing, you are in luck! We have compiled a list of fall sewing projects that are easy and affordable to make.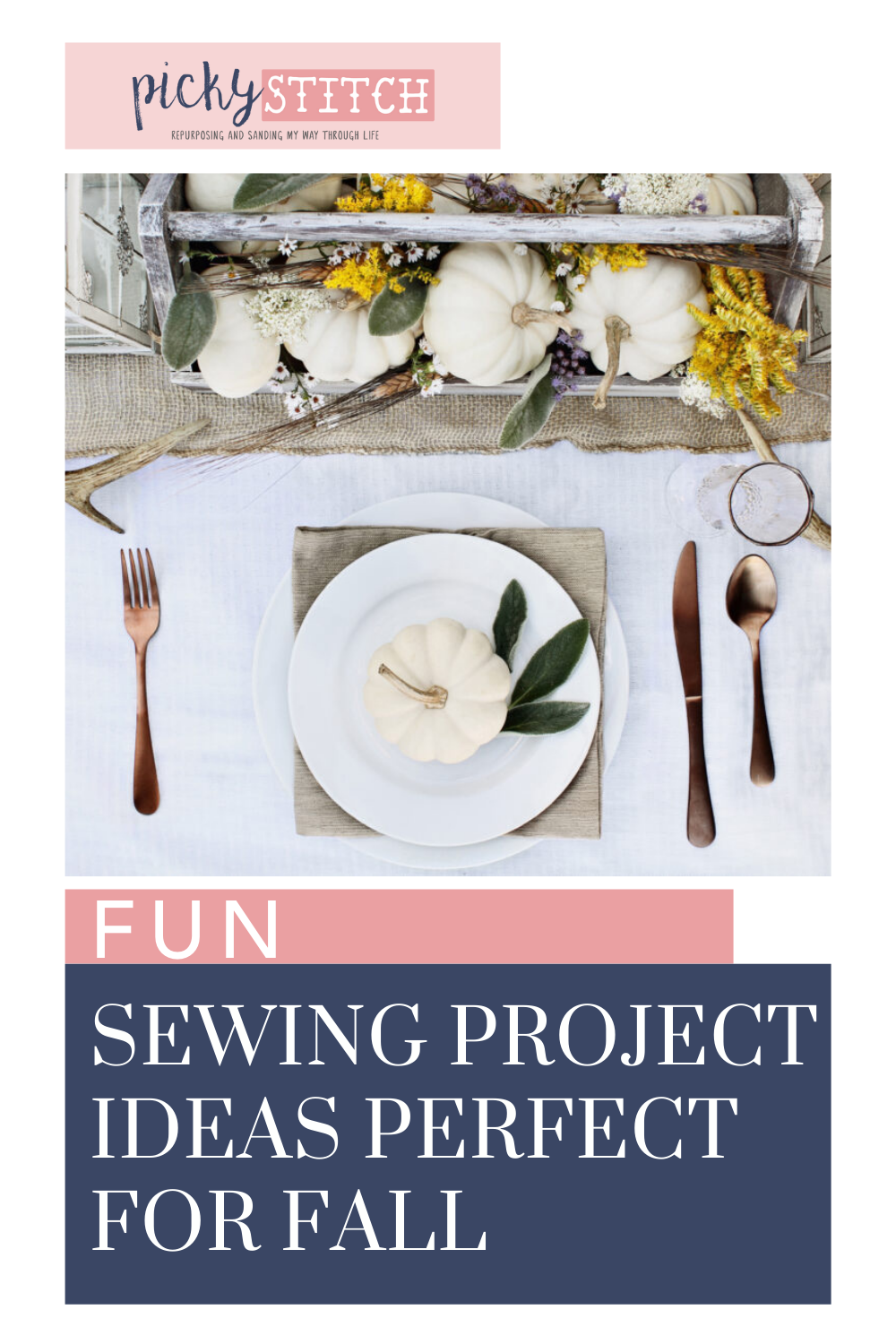 Fall Sewing Projects
In this article, you will find some of the easiest fall sewing projects ideas that you will enjoy making. You can conveniently carry out these ideas without spending a fortune.
· Napkin Rings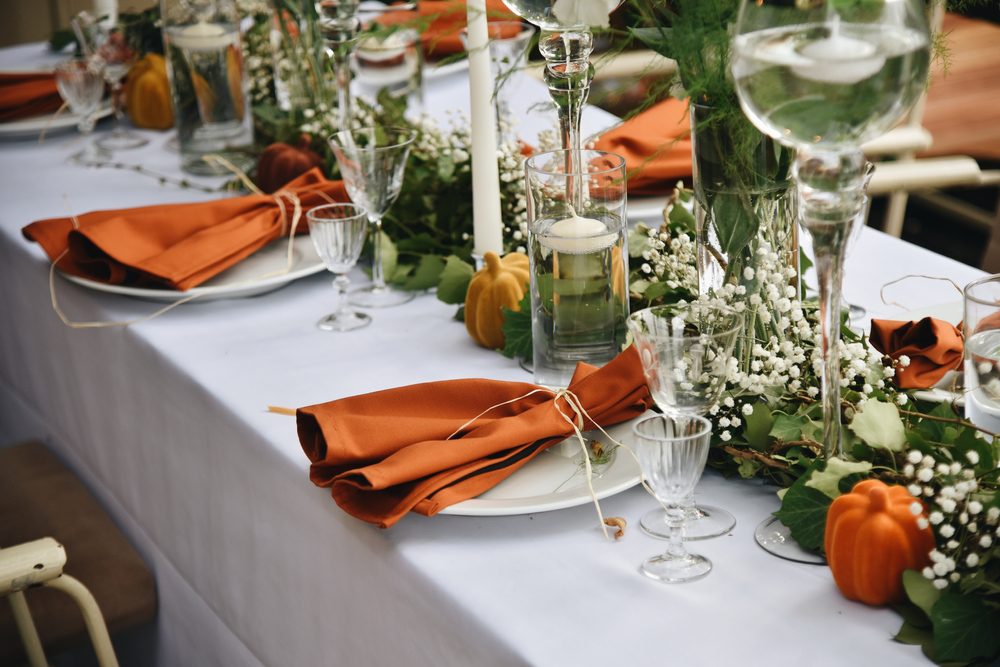 One of the easiest fall sewing projects is making napkin rings. All you need is basic sewing skills, a needle, some burlap, and a lace ribbon of your choice. Combine them all and prepare an excellent, intricately designed napkin ring – something you can use on multiple occasions. You don't have to spend a fortune on any of the required items. You can find them online at a very reasonable price. What's more? You don't have to invest hours and hours of hard work into it. You can easily prepare napkin rings within an hour!
· Sweater Bag
The best kinds of crafty projects include using materials that you already have. You don't have to buy everything from scratch; use your old clothes, art supplies, and all those unnecessary items you no longer need. Without spending a fortune, you can come up with a great artistic piece.
A sweater bag is one of the most useful fall sewing projects. It is something that you can conveniently make on your own without running around the market, looking for new materials, spending a ton. All you need is the old sweater you no longer plan on wearing and utilize it to make a beautiful yet handy bag for day-to-day errands.
· Apron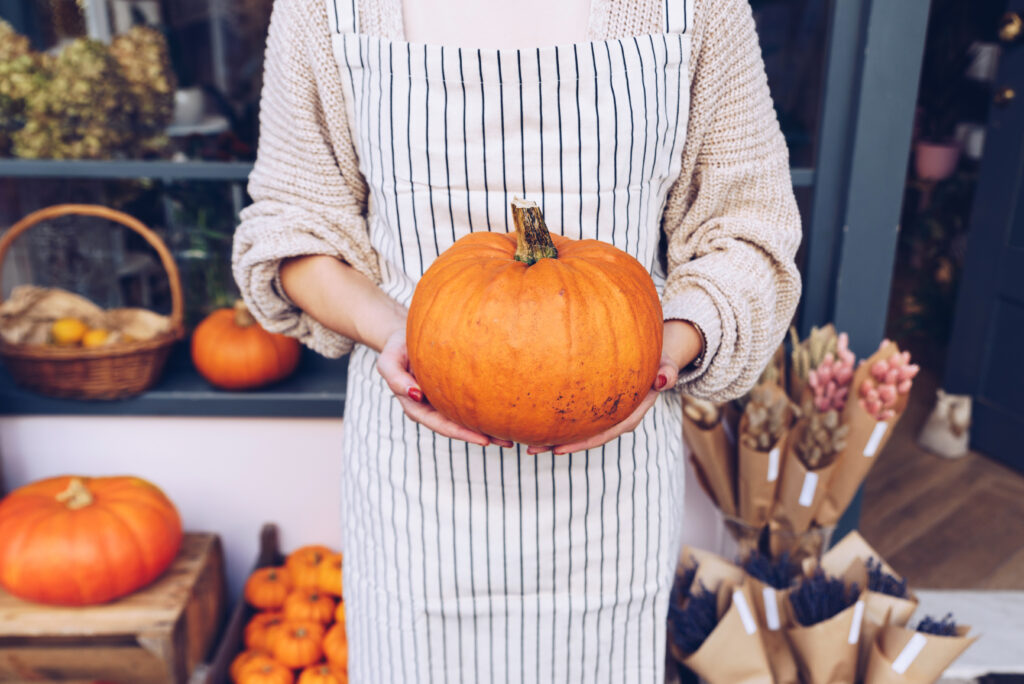 One of the most fun fall sewing projects includes the making of an apron. Instead of buying boring aprons from the market, you can create a theme of your own and incorporate it into your craft. Use appliqué to give it an innovative look. Or you can also use crochet to come up with an apron that inspires you to whip up new and scrumptious delicacies every time you enter the kitchen. Moreover, aprons are so easy to make that you can sew one for your little ones as well. Nothing motivates a parent to bake something delicious than having their child having their back, right?
· Hoop Art
While the list of useful fall sewing projects never ends, you can add your artistic flair to one of these projects. Instead of knitting something you can use every day, make something that gives the artist in you pure joy. Hoop art is one of the easiest fall sewing projects. You can introduce a festival to hoop art and decorate it on your walls if a festival is approaching.
· Potholders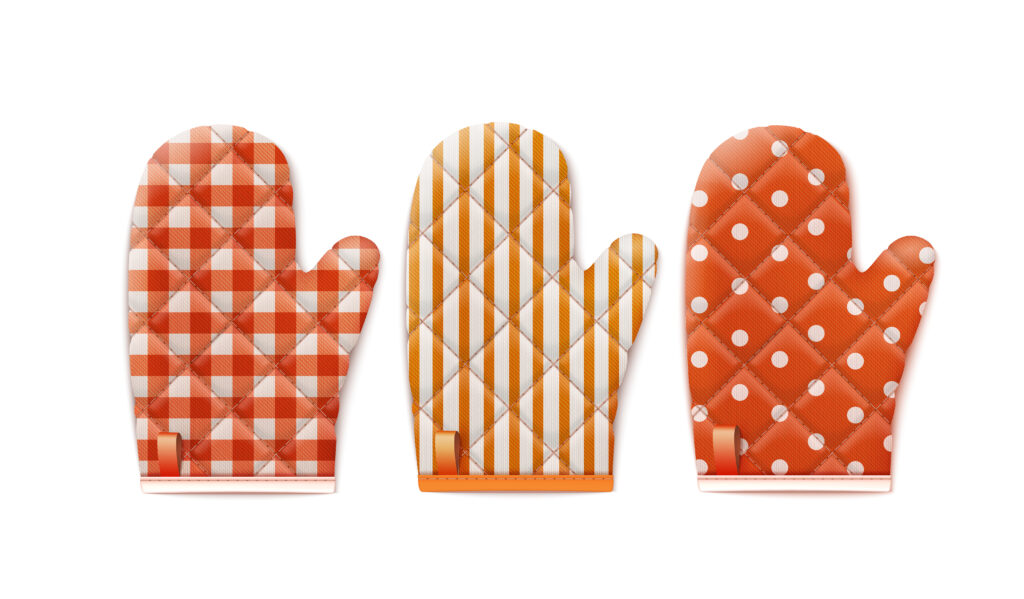 Potholders are a very handy kitchen commodity that makes up one of the best fall sewing projects. These potholders protect your hands from getting burned and help you handle hot cookware with care. Instead of buying a new, boring one from the market, you can make one on your own using your sewing skills. Pick up your needle and start sewing today!
· Jacket
As the fall approaches, you tend to get a hint of winter as the dryness surrounds you. In some cases, people take out their warm clothes and prepare themselves for the upcoming winter season. However, instead of wearing your old jacket, how about wearing a new one made with love?
Making a cape jacket for yourself or your loved one is one of the easiest sewing projects out there. It is a simple process that requires nothing but straightforward sewing along the lines. You can use a fabric of your choice and introduce it to your exceptional sewing skills. Use frills or tussles at the end for an innovative look. If you're up for working with denim, you can even make jeans!
· Table Runner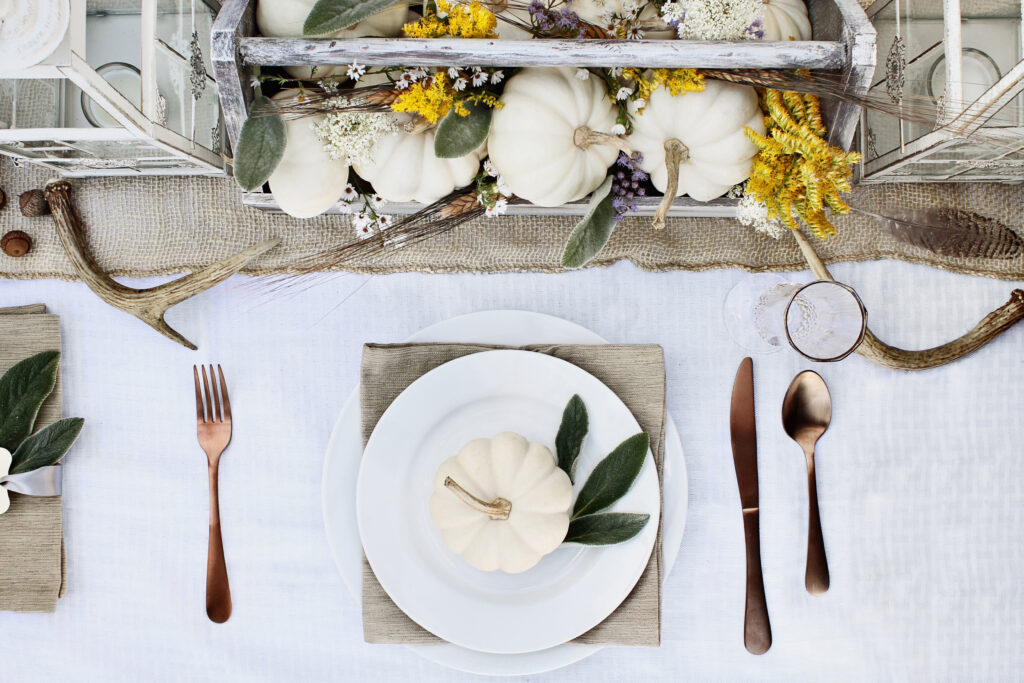 A table runner is one of the coziest and easiest fall sewing projects out there. You can create a new piece and see it through using limited supplies. The most convenient fabric to whip a table runner out of is burlap. This is because it gives an authentic vibe combined with excellent aesthetics and a rustic look. You can use this incredible amalgamation and incorporate it into your art project. Get your hands on this fabric and begin weaving your table runner today!
Final Word
Fall sewing projects are an effective way to utilize your time and use all the things lying around inside your house. Without spending much, you can create an excellent art piece that is both useful and pretty to look at.