Like most men, my hubby's "man cave" is his favorite room in our entire house. It's a place where he can sit, relax, and watch a football game or two! It's important to give your hubby some space of his own, but that doesn't mean it has to be an interior design nightmare! Here are great ways to decorate your husband's "man cave." Just make sure he loves these ideas as much as we do!
Don't get rid of those old wooden crates! Instead, give them a new fate! Pillar Box Blue has one of my very favorite tutorials for a DIY ottoman. Use a recycled wooden crate, and an old pair of blue jeans. Every man needs a place to put his feet up!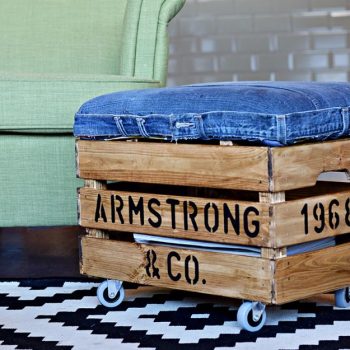 Naturally, the perfect man cave HAS to have plenty of manly snacks! If your husband is a lover of license plates, use a few vintage plates to create these snack holders from The Cavender Diary.  Everything is better in Texas…or a man cave!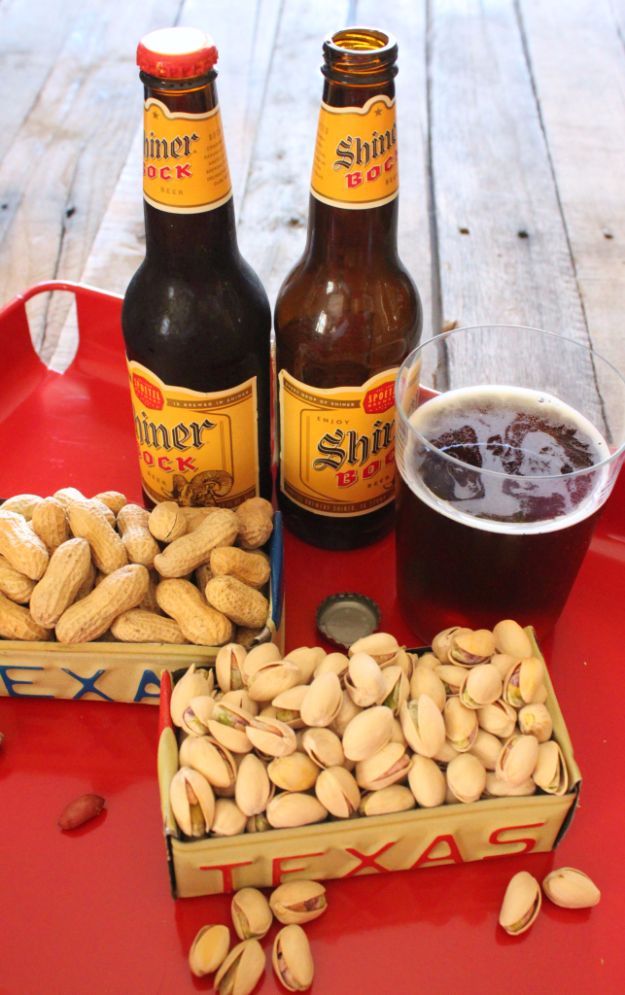 Naturally, a dart board is always needed! Use an old pallet to create the backboard, and stain it a dark color for more of a manly look. Idea from 1001 Pallets.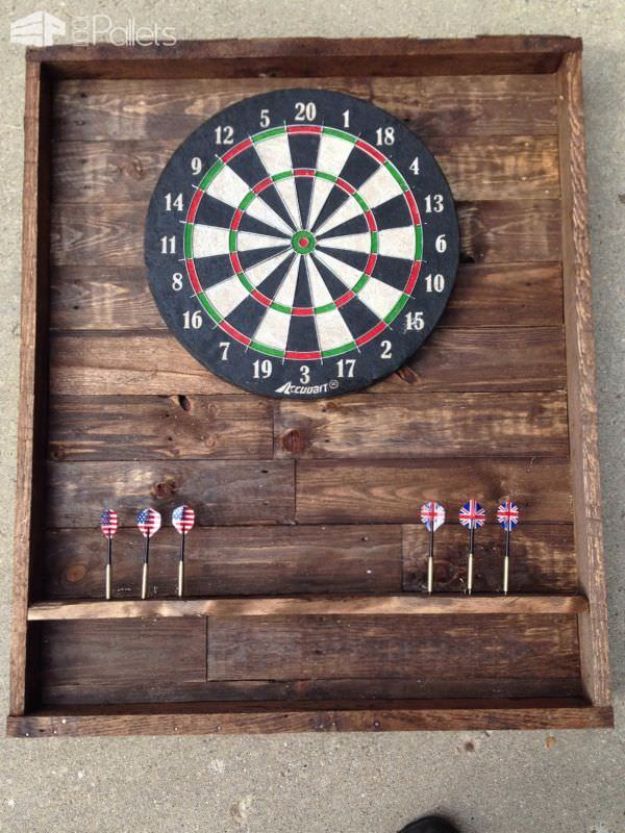 A man cave doesn't have to be dark and dreary! Lively white walls, with a blue accent give this space depth and light, without looking too feminine. Every man cave needs a few jerseys hanging on the wall! It's important that you let your guests know where exactly your loyalties lie! I see that Tom Brady jersey, go pats! From Better Homes and Gardens.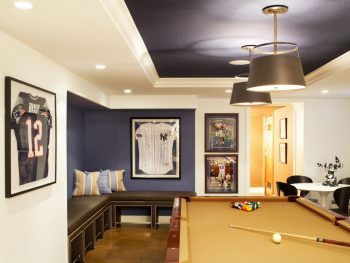 How annoying is it when you misplace your bottle opener? Now, imagine losing your bottle opener on game day. That's unheard of! Always know where your bottle opener is with a DIY opener from Rugged Fellows Guide. The best part? It's magnetic so you can stick it on your fridge!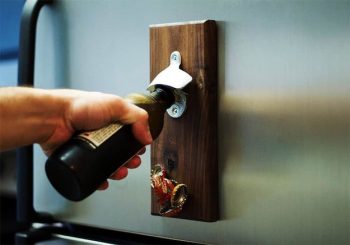 I mean, this DIY project from Funky Junk Interiors is pretty self explanatory. Every man cave needs plenty of toilet paper!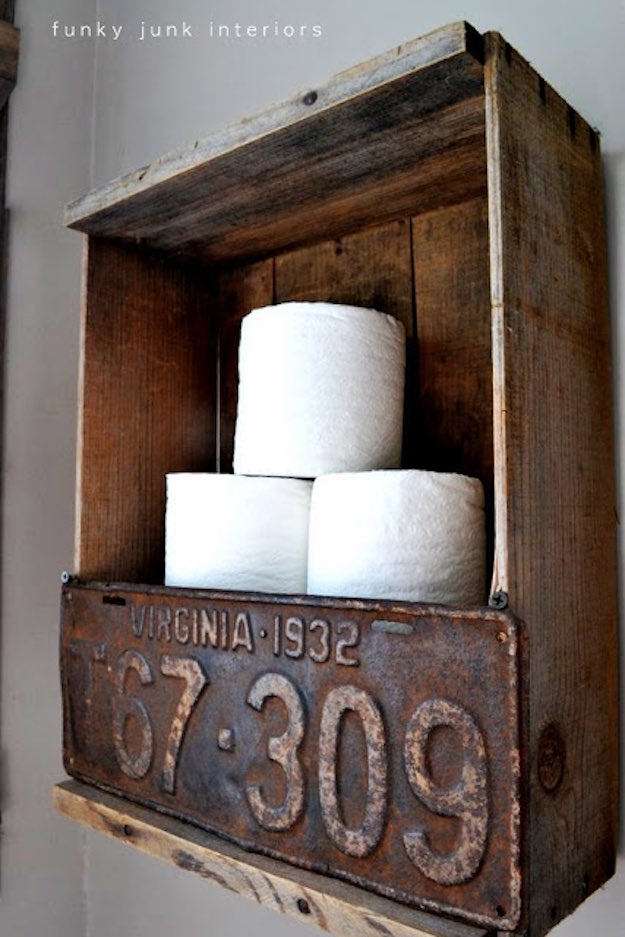 If ordinary coat hooks aren't manly enough for your guy, why not use wrenches instead? Use any old wrenches, and get them to bend by heating them up a bit. Find the full tutorial at The Black Workshop.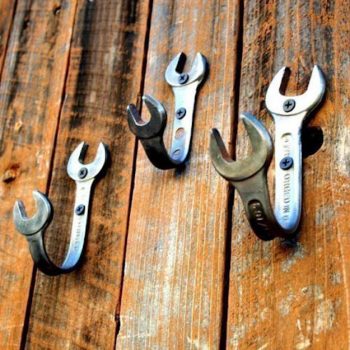 Does your man like to read? Beef up his reading space with DIY pipe shelving from DIY, Esq. The industrial shelving will make even the daintiest spaces look much more manly. I want to build these for my husband!