Summer nights are perfect for spending time with friends and family outdoors, roasting marshmallows, and singing campfire songs. But first you need a firepit! Firepits can be surprisingly simple to make. No need to spend lots of money on one–you can do it yourself! I've gathered some of the best ideas for making your own firepit. I hope one of them inspires you enough to get going on one of your own!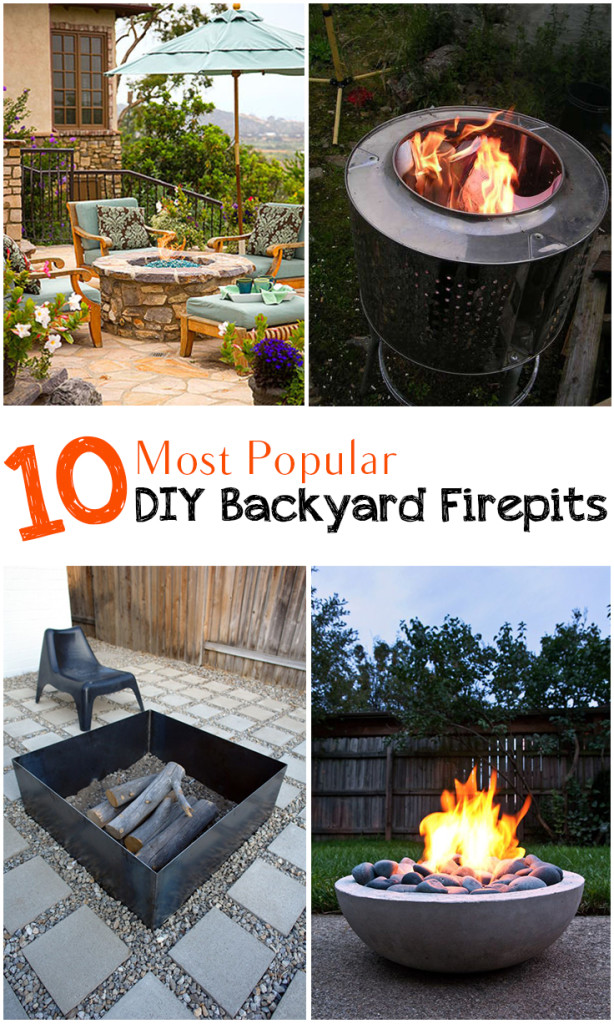 HGTV posted this gorgeous firepit idea that would be pretty straightforward to replicate. All you need to do is dig out a trench, and then build up the firepit using cement blocks. You could do any shape you like–I especially love this rectangular shape.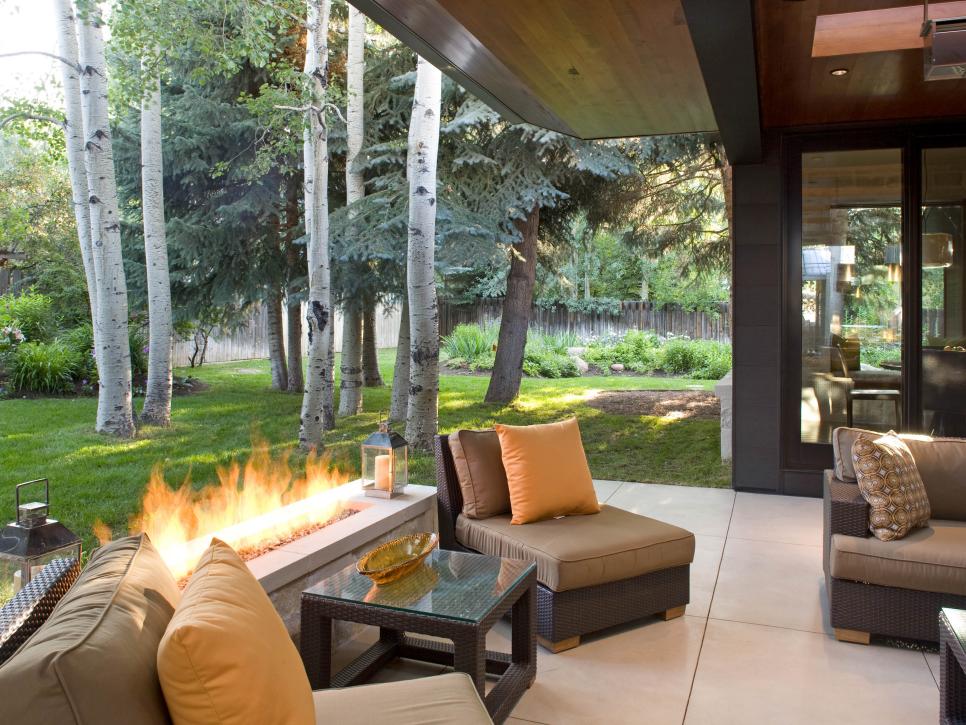 If you like to barbecue, then build a firepit that does double duty! This firepit by Red Door Home includes a grill on top. So you can invite friends over, grill some chicken, then finish up the evening by roasting some s'mores. This firepit is an entertaining essential.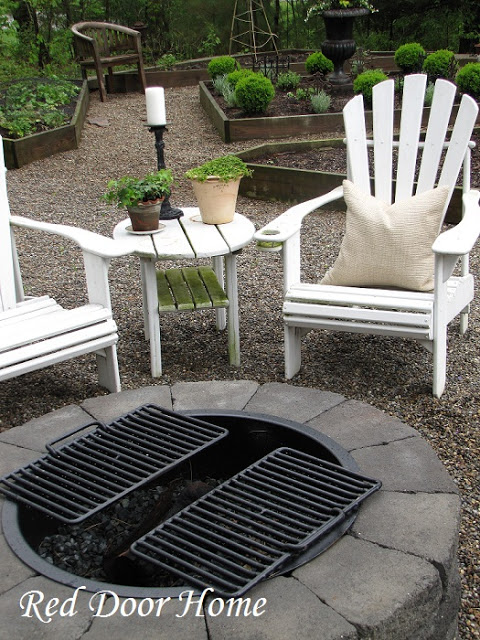 If you'd like to go for a more modern and minimalist look in your backyard, you should consider building this firepit from The Brick House. And because it's such a minimalist design, it's super easy to make! Just build a metal box, lay gravel in the bottom, some logs on top, and you're done!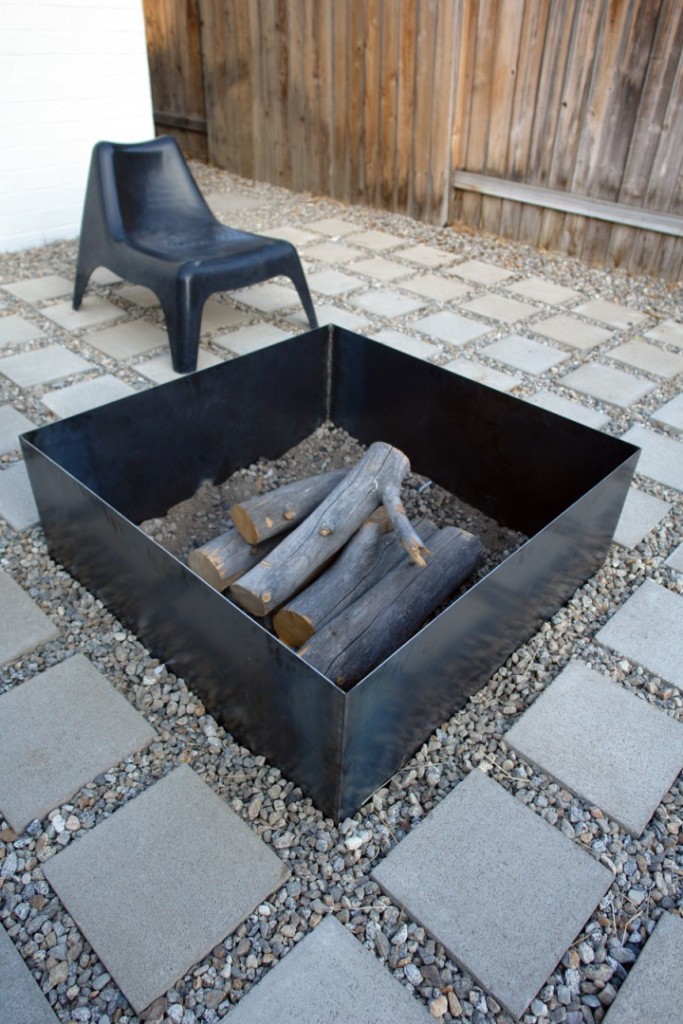 Fine Craft Guild posted directions for making an eco-friendly firepit. You need a large container–ceramic, metal, or glass. Then you fill the container with lots of river stones or glass rocks–just something that won't catch fire. Finally, you place a eco fuel can in the middle.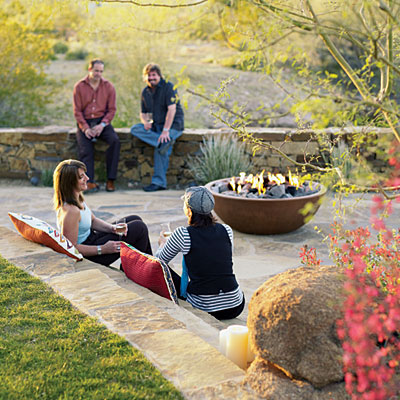 Curbly turned a washing machine drum into a standing firepit. This is a unique option that's stylish and also pretty mobile. You could move this firepit wherever you need to! Another benefit is that you'll be recycling! So it's eco-friendly as well.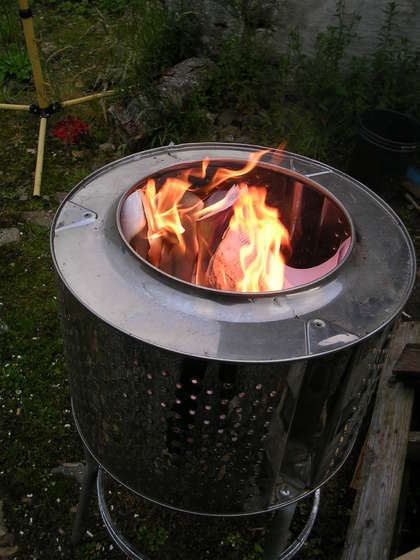 Man Made DIY posted directions for building a cement bowl firepit. This is a pretty simple method of building a firepit (as long as you're comfortable with concrete) and the result is stunning. I love how chic and sophisticated the finished product is.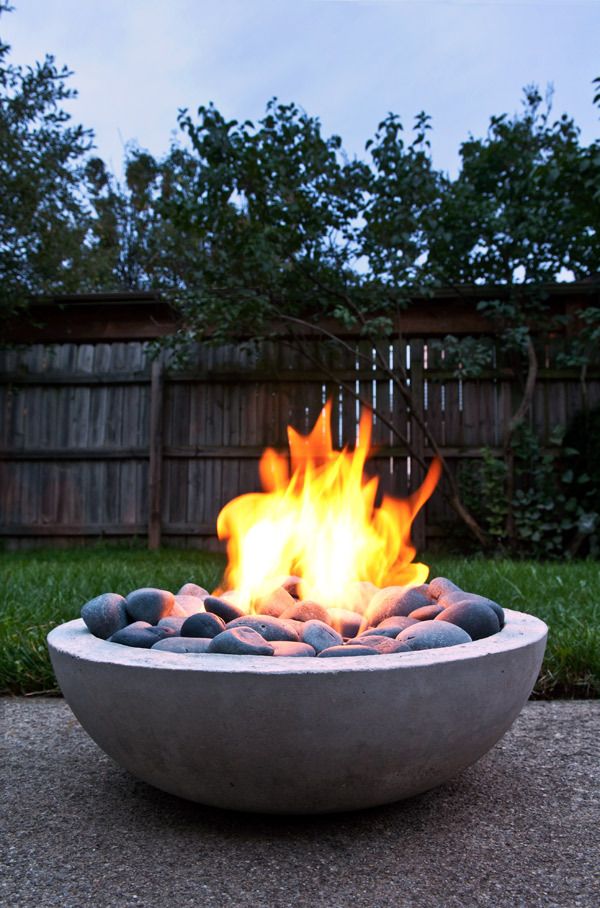 If you're a little short on space, you could build a tiny, portable firepit. This one, from The Art of Doing Stuff, is a great example. It's basically just a glass box with stones and a flame inside. You can put one on a side table, on your balcony, or use it as a centerpiece on your backyard table.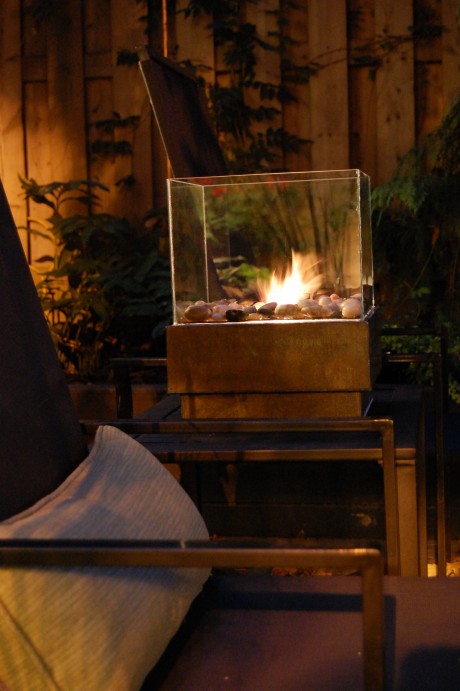 Women24 posted instructions for building an entire patio centered around a firepit. This is a great option if you've got lots of space in your backyard and you want to define some areas. With a firepit in the middle, this circle patio will be the perfect place for entertaining and relaxing.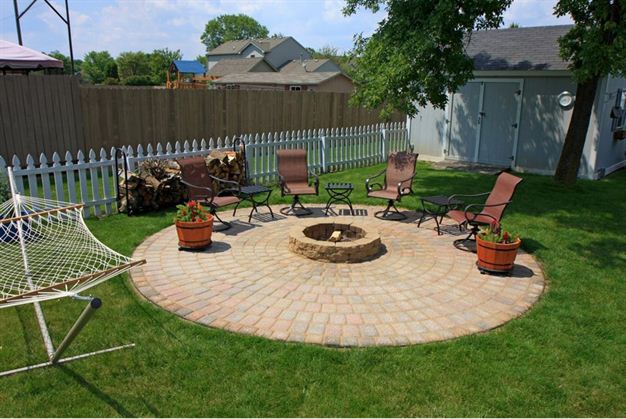 HGTV posted this example of a firepit and I just love it. I love how large it is and how well it fits into the landscape. It's a statement piece without being overbearing. When you're deciding where to place your firepit and how big to make it, think about the surroundings to help you decide what's best.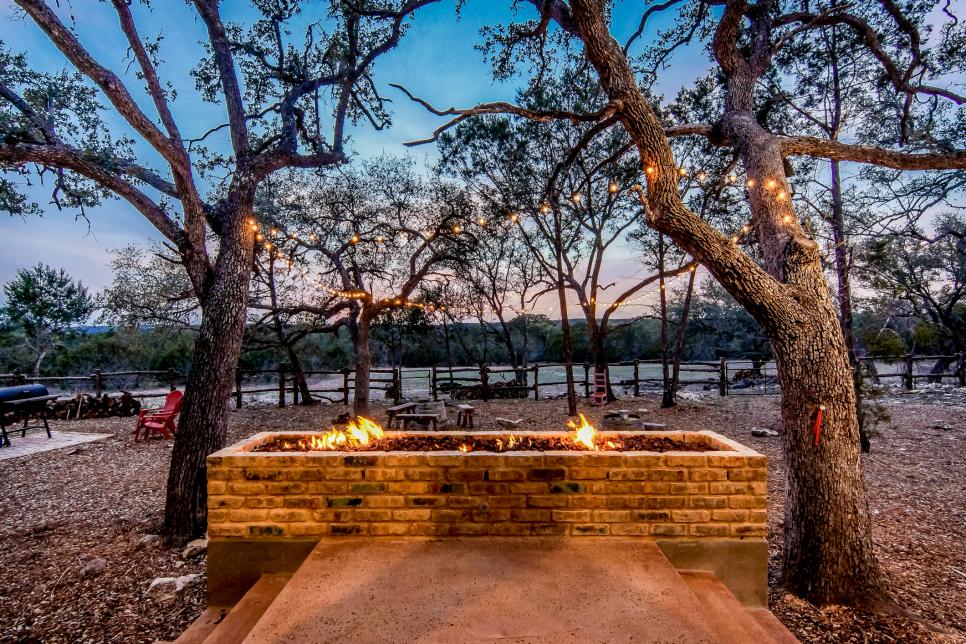 Better Homes & Gardens posted detailed instructions to help you build a firepit in no time at all. With some stones and concrete anyone can build a firepit with excellent results. Instead of filling their firepit with typical river stones, BHG used glass stones–I love the effect!