Give those old wine bottles new life! Check out this simple, yet elegant DIY holiday project from Indugly.  It only takes 10 minutes to create these, and they look great on any tabletop surface!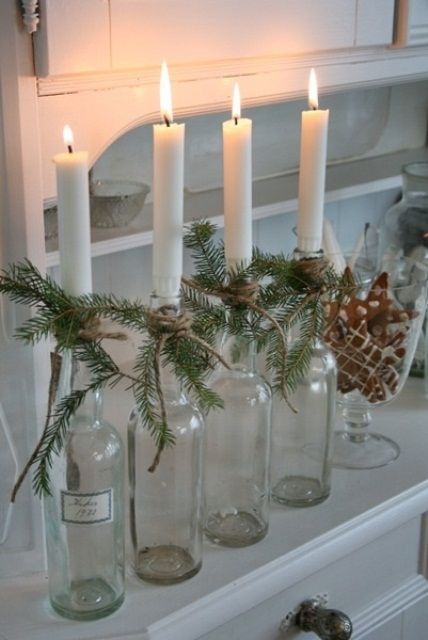 Anybody that enters your warm home will feel more welcome than Santa on Christmas Eve with this beautiful above-the-door garland. Project credit goes to Becky Anderson. Take 10 minutes (seriously, only ten minutes!) and hang a lighted garland above your door. Add red tulle or ribbon for a nice accent piece.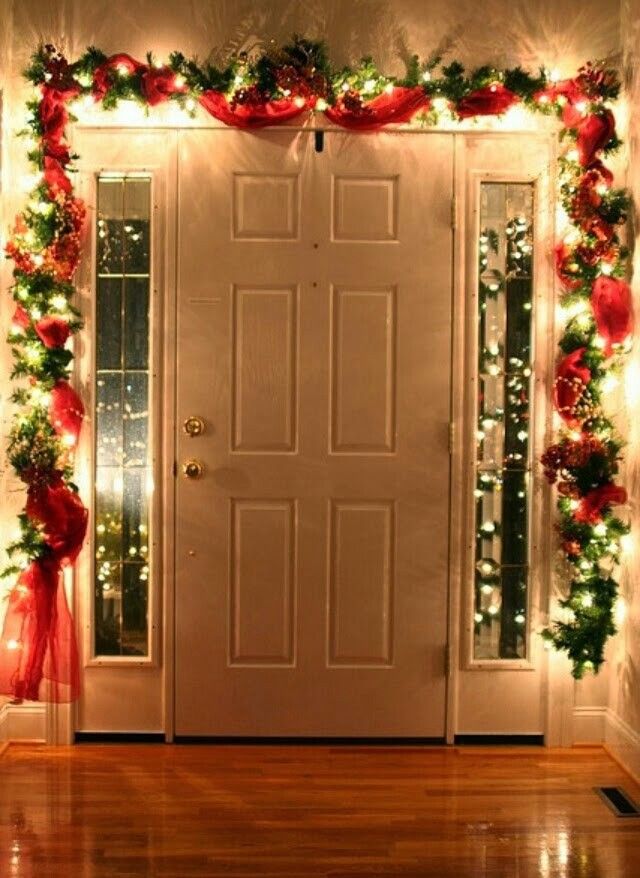 A rustic brown box on your coffee table is the perfect fit for your holiday poinsettas. You can DIY the rustic container yourself, or you can pick one up at a craft store for around $5 and a lot less time. Fill in the gaps between your plants with lush sprigs of greenery.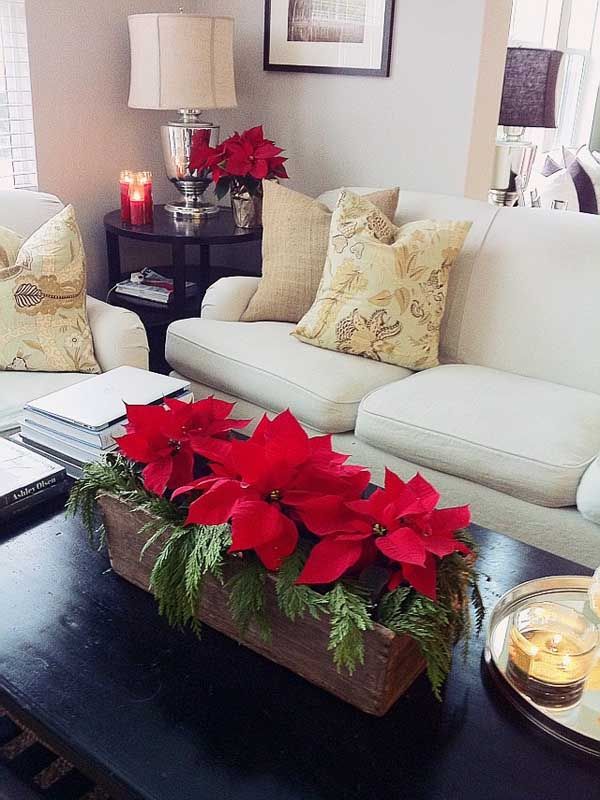 Not sure what to do with those last few ornaments that don't really mesh well on your tree? Throw em' in a lantern with a string of holiday lights. This is a great way to make your porch look more inviting, all in about 5 minutes! Idea from Coco 29.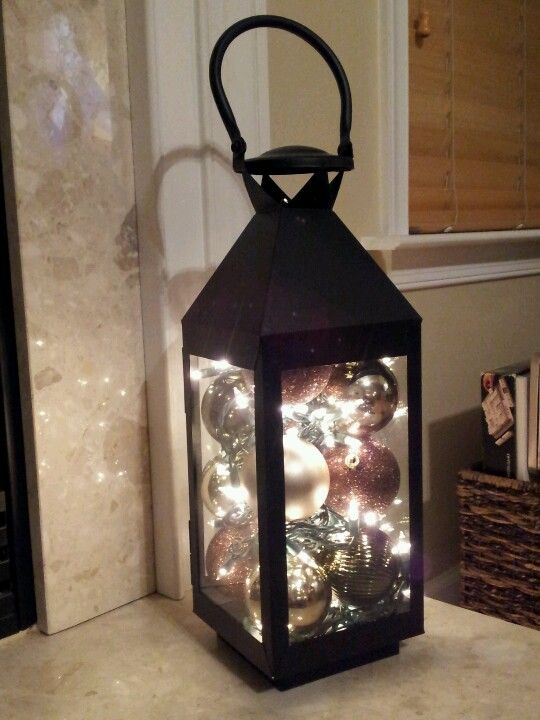 The best kind of Christmas decorations are the ones you can leave out beyond New Years Day. Create a holiday themed centerpiece with pinecones, candles, and more greenery. Avoid green and red colors, and decorate with gold and silver instead. Find the tutorial at Christmas Celebrations.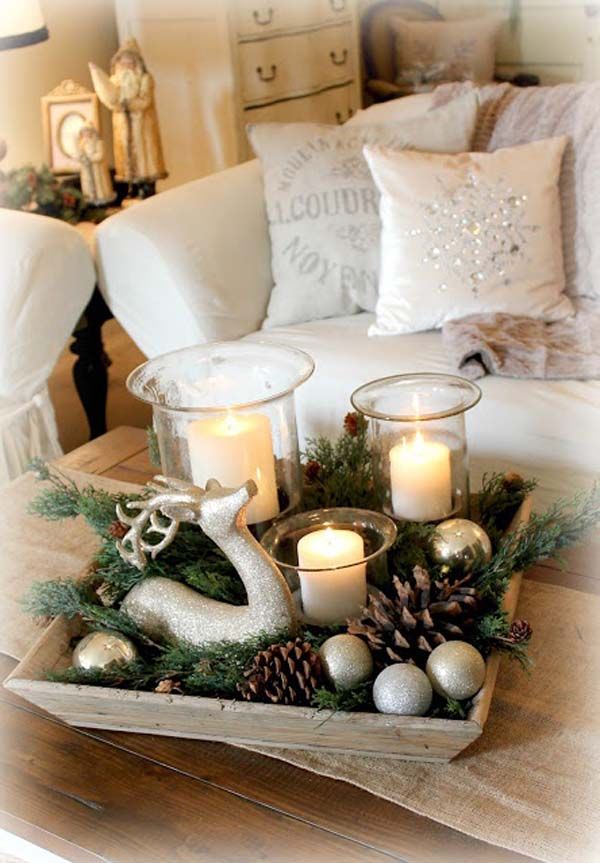 If it reminds you of Christmas,  put it in the jar!  Apothecary jars are all the rage, and the best part is you can use this same idea for every holiday. Just switch out the filler items!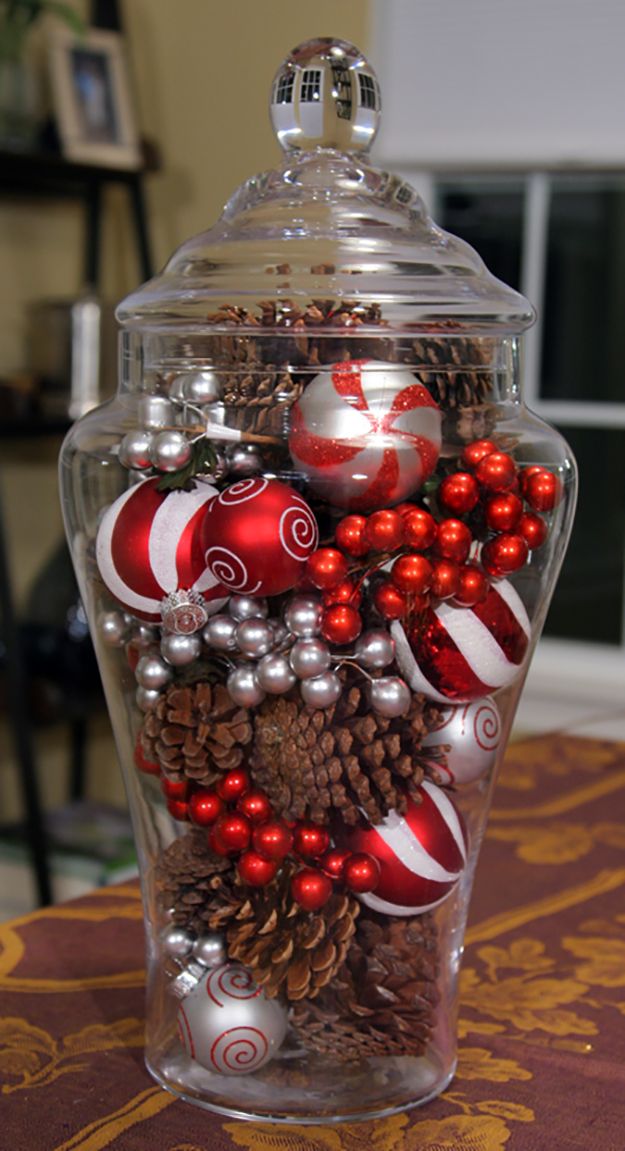 Pillar candles and berry wreathes go to together like milk and cookies. Place them on a cake stand for a quick 2 minute holiday decoration. This works great as a centerpiece!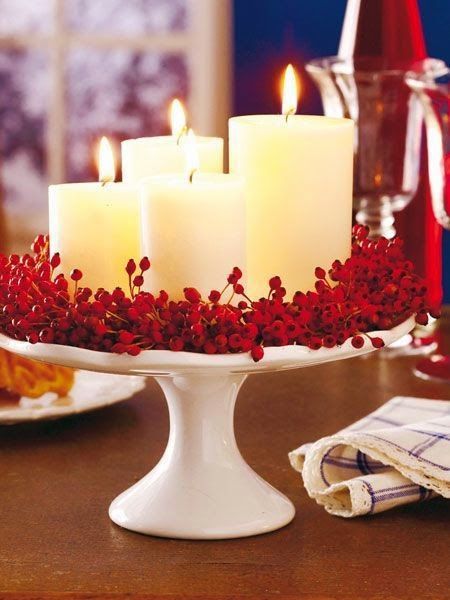 You know those little villages that cost you an arm and a leg? Make your own for a fraction of the cost! Fill an apothecary jar with salt (it works great as fake snow), and small ornaments that are shaped like homes. Get project tips and filler ideas from The Home Depot.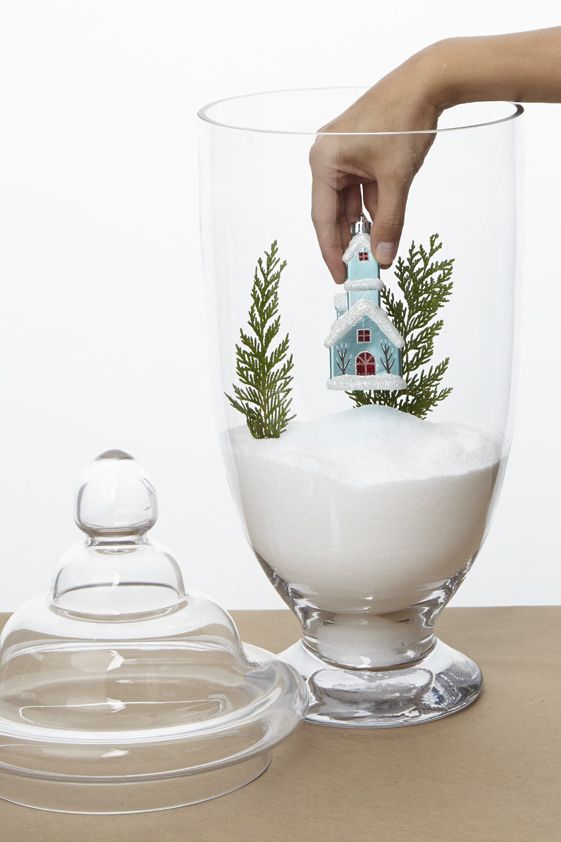 What's better present than the home you live in? Wrap up your home with and old bedsheet that looks like ribbon. It only takes 15 minutes to create, and it leaves your porch looking utterly fabulous. Idea from Naptime Decor.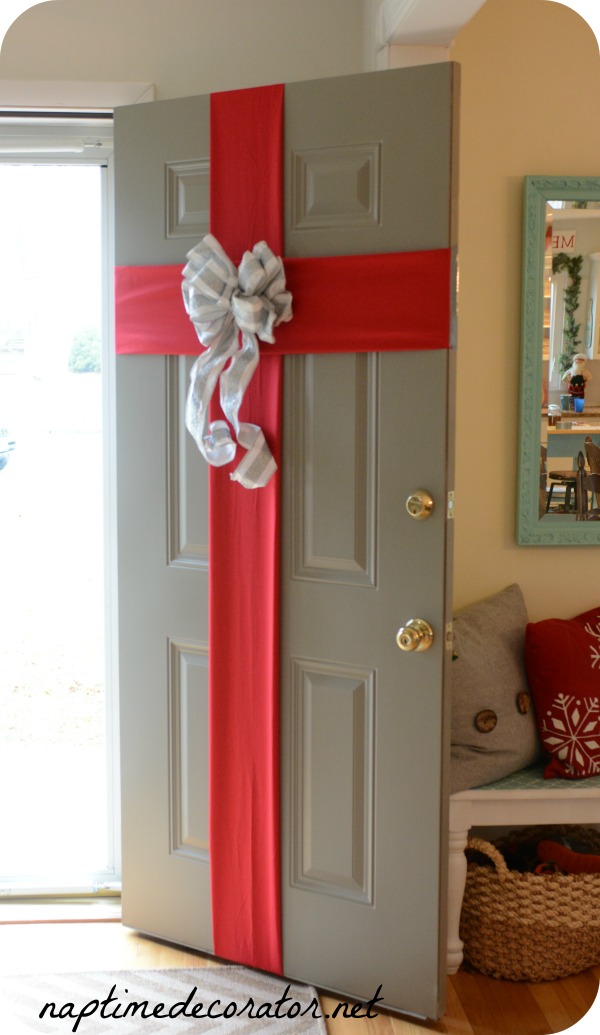 When he said "he'd be back again one day", did you imagine he meant this way? Turn your door into "Frosty the Doorman" with black construction paper and a fun ribbon for his scarf. Find the full tutorial at My Life and Kids.