Calling all rustic decor lovers! This beautifully designed office from Jeffry Weisman, and I am dying over the brick ceiling. Don't be afraid to match textures like he did here with the brick ceiling, and the vintage Queen Anne's chair.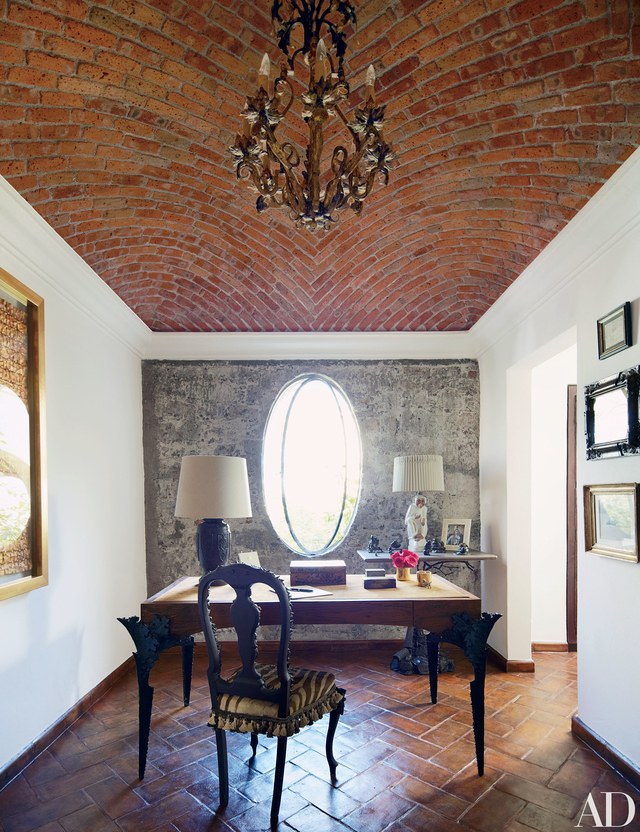 This office from Kelly Wearstler is dramatic in all the right ways. Showcase family photos, certificates, or a dream vacation destination on the walls of your office space. They will definitely keep you motivated! Psst..check out that custom-made carpet!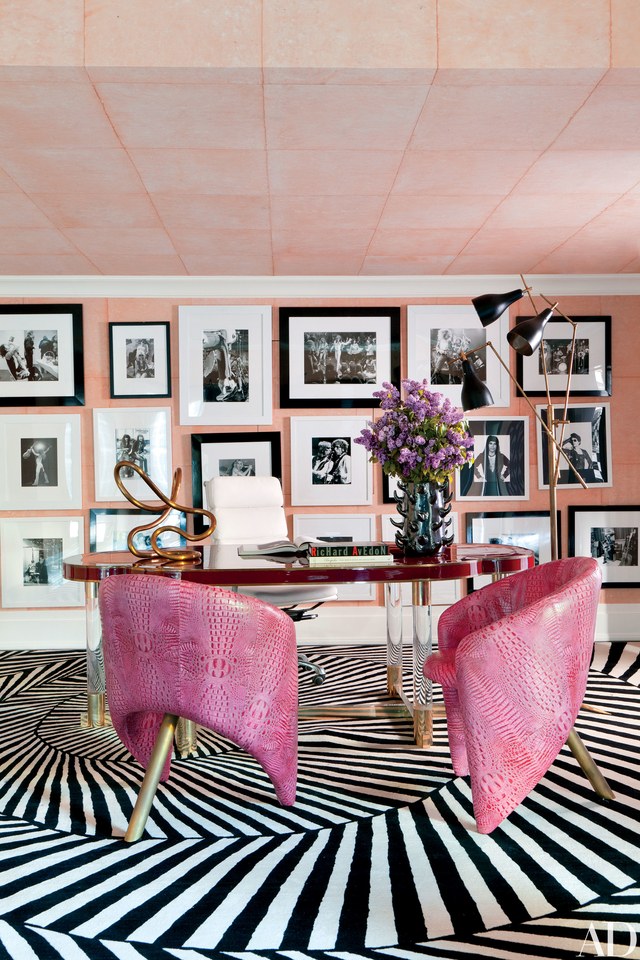 Look at this stunning color scheme! Who would have imagined that oranges and purples could compliment a zebra print so seamlessly. TIP: Don't forget to add a lamp or another form of office lighting! You don't realize how awful it is to work in the dark, until you have to!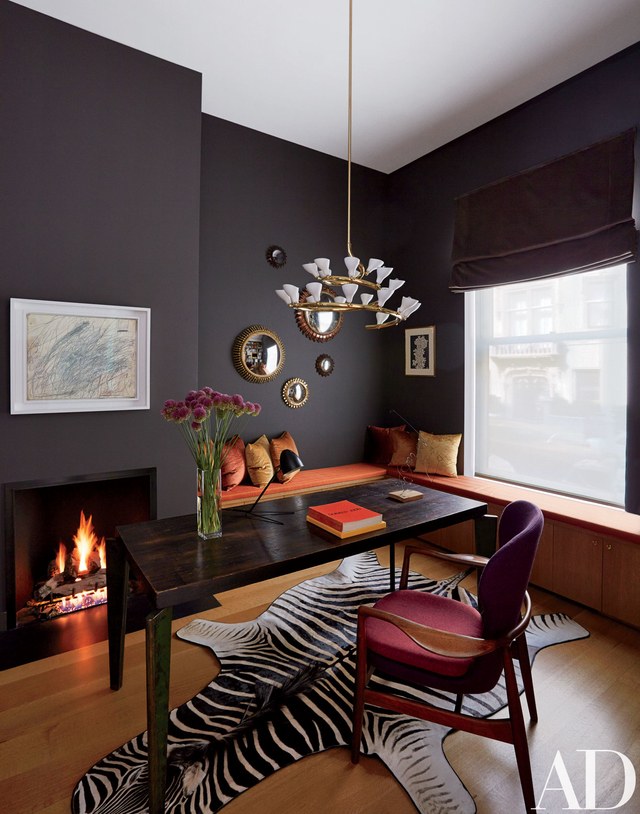 I bet you didn't need me to tell you that this office is from a home in Nantucket. Combine elements from your surroundings into your home for a really awesome design effect. Add things like paintings, rugs, or heirloom items (like that desk, OMG!) for fun and functional office decor.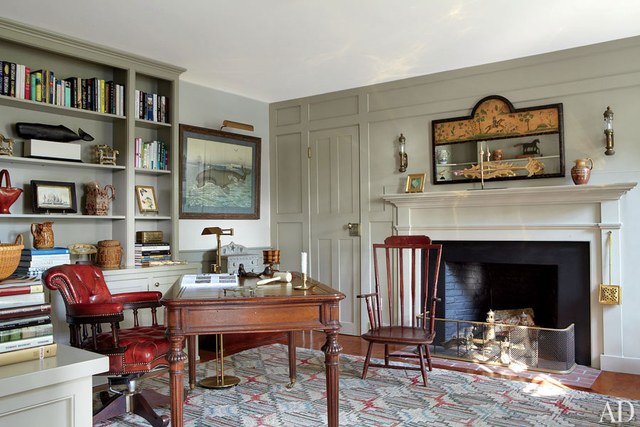 Perhaps the most exciting element in this office from Charles Gwathmey's home are the color coordinated bookshelves. It may seem like a really overwhelming design project, but you'll be amazed when you find out how easy it is to organize and change up your bookshelves. A little goes a long way when it comes to office design!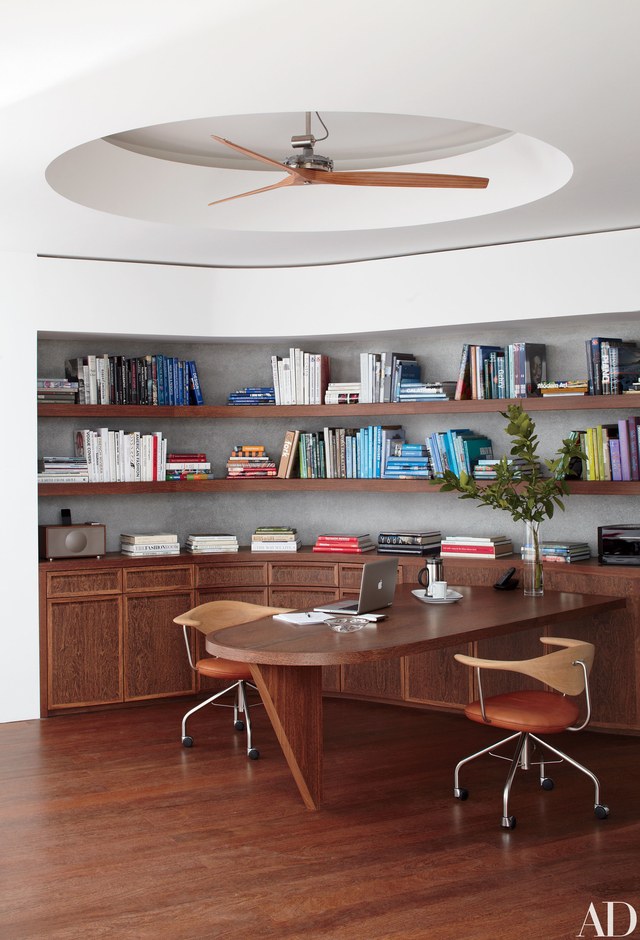 Short on space? Turn a dining room table into your office desk, and vise versa! Idea from Diane von Furstenberg.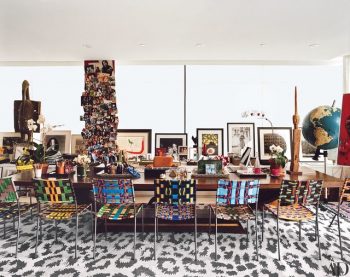 Isn't it great when antique elements like the bust in the corner, the arm chair, and the door framing all work with modern elements like the desk to create something really unique?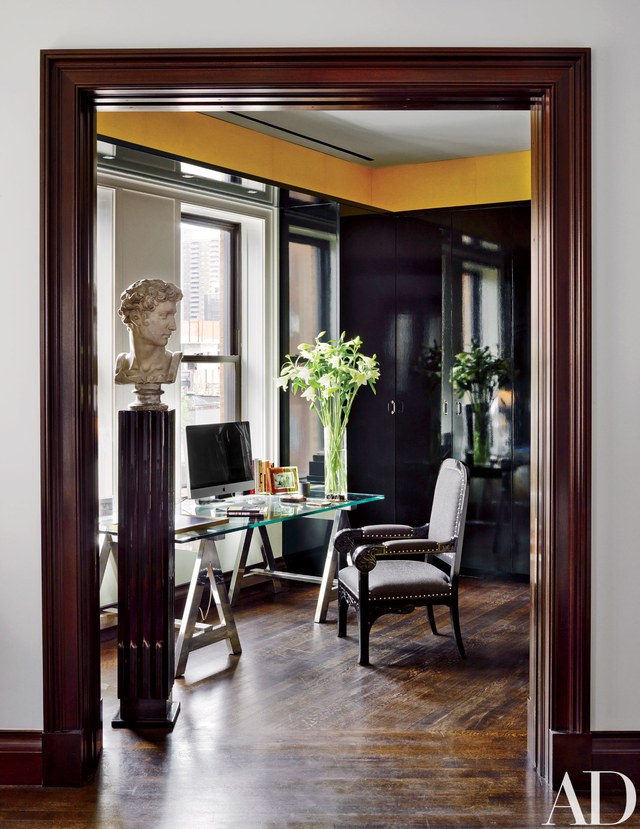 Who wouldn't want to work in this bright and fun office space? When picking a new color for your home office, pick a color that will help increase productivity, focus, or something that is shown to relieve stress. The yellow here is said to keep you happy, and focused! It's a win-win!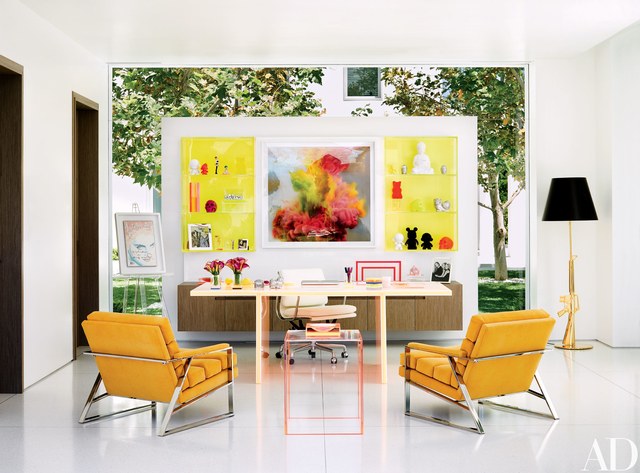 Every one needs a place to relax for a few minutes! If you have the space, don't be afraid to decorate with large furniture pieces like a couch and a recliner. You'll love it for a quick afternoon power nap!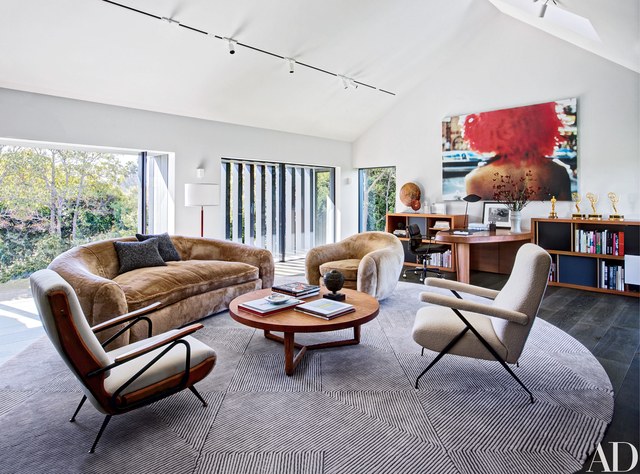 Probably my favorite home office design so far! This beauty from Jean-Louis Deniot Designs combines every element that I love in home decor! Who knew that plaid could be paired with stripes for such a sophisticated look!