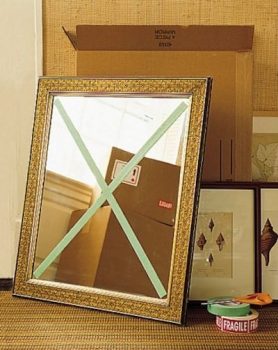 With masking tape, put an X across the surface of any mirrors. This won't make them shatterproof, but it will help keep the glass in the frame and absorb any shocks it may get while in the moving process. Ideally, this would be coupled with other protective measures for your mirrors.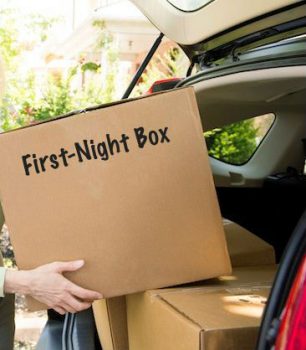 While it's good optimism to think you'll get everything unpacked in one day, it's probably not going to happen. To plan for that, make sure to pack a first night box. Fill it with things like medication, toiletries, snacks, quick dinner items, etc. It will help you survive the moving mess without having to frantically go searching for things.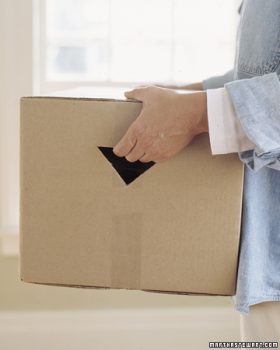 This is actually a pretty clever idea if you're using sturdy moving boxes! Instead of carrying them from the bottom, just cut triangle handholds in the side! It makes carrying them a lot easier, which is always appreciated.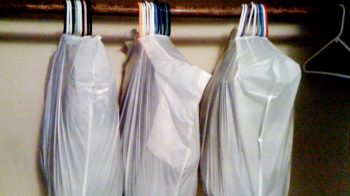 When you pack away the clothes hanging up in your closet, just put them inside a trash bag. Tie the top part off with the hanger hooks sticking out. This keeps your clothes all together and on the hooks without having to worry about them getting scattered everywhere, this will save tons of time when it comes to packing and unpacking!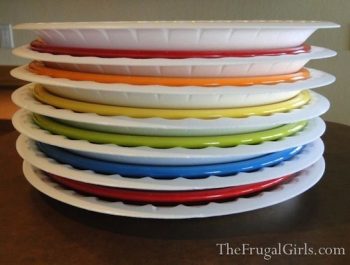 To help prevent your plates from breaking, pad them with foam plates! It's super cheap and really easy. Just slide a Styrofoam plate in between the stack of plates.
Instead of stuffing boxes with newspaper and old magazines, consider using the soft items that you're already transporting like stuffed animals, pillows, blankets, etc. They can fit in those awkward spaces that your other items can't, plus you won't' be wasting any space with newspaper!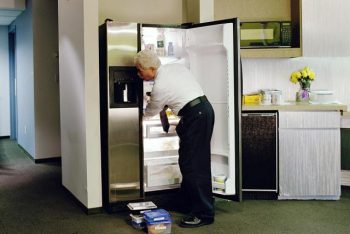 About 24 to 48 hours before you start moving, make sure to defrost your fridge. You'll also want to towel dry it. This makes moving your fridge SO much easier because there won't be a watery mess to deal with.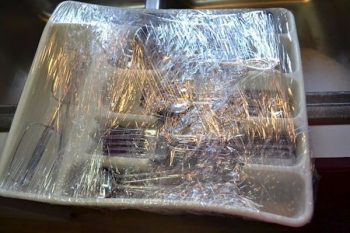 Instead of taking all the office supplies out of the cubbies or the silverware out of the silverware holder, then just wrap them in plastic wrap! This will prevent cubbies from opening, which saves you time on unpacking or cleaning up spilled messes! It's ingenious!