Bikes are a great way to get from point A to point B. They're eco-friendly and they're a great workout, but they can be so difficult to store! I've been trying to figure out the best way to keep bikes in their place, and I've come across some really great ideas. I've compiled a few of my favorites–some to make & some to buy!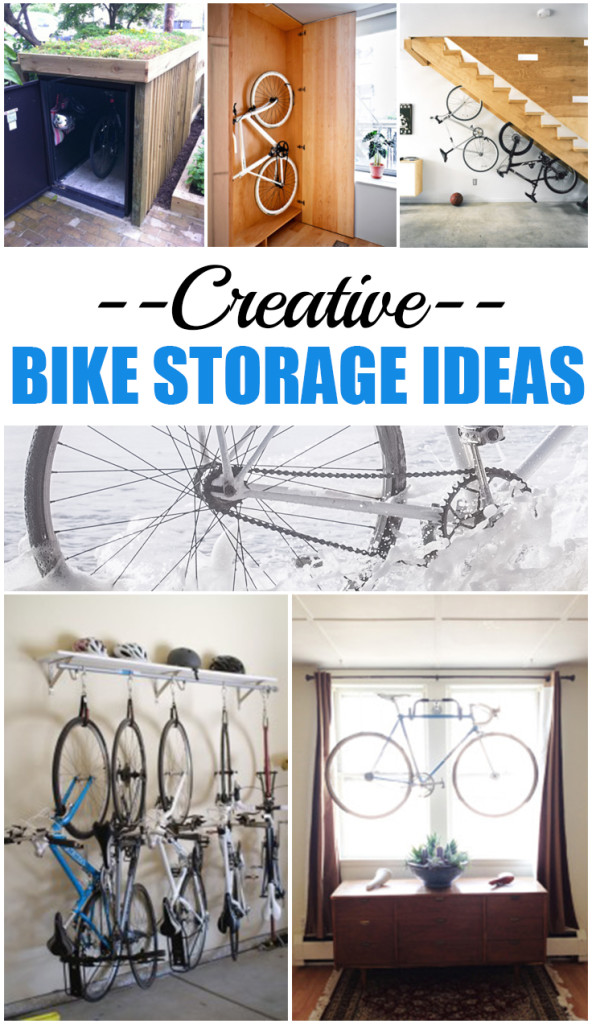 1. DaHÄNGER sells awesome bike racks that double as shelves. I love the sleek look, and I especially love the storage spot for a helmut! I can never find my helmut when I need it so this would be perfect!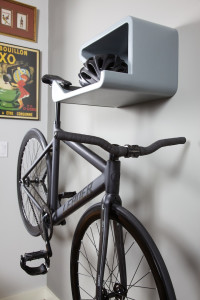 2. Ikea Hackers posted a cool idea for storing bikes–using a pole! This would be great if you lack floor area but have vertical space. Getting your bike off the pole might be a little difficult, but the coolness factor makes it totally worth it!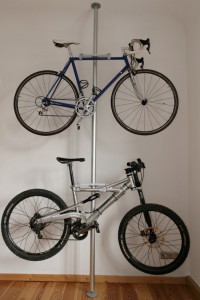 3. Good Ideas For You posted an idea for a bike rack that would be perfect for your garage and especially if you have multiple bikes. The shelf on top is great for storing helmets, and the hooks are easy to hang your bikes from. Just make sure the shelf is very secure!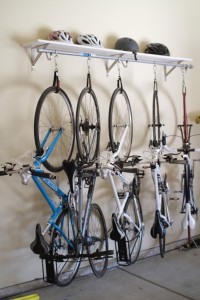 4. Make Co. sells a sleek and stylish bike rack that would look great in a chic and modern space. It doesn't take up much space, and it shows off your beautiful bike! The wood material is so beautiful–this might be my favorite!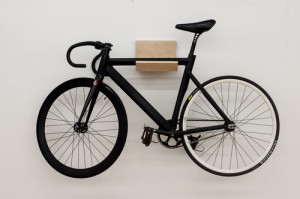 5. The Illustrations of Kyle Wilson posted a tutorial for making a bike holder out of . . . bike handle bars! This is such a cute way to show off your bike, and I really like the way it's placed over the window. What a beautiful storage system!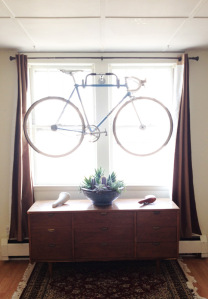 6. House Decor Idea posted an awesome storage box for your bike. The top of the box is a mini garden which helps disguise the crate's true purpose. This would be a great idea if you have a few bikes and some room outdoors to store it.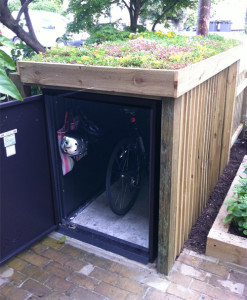 7. Dwell posted this idea for storing bikes under the stairs! I love how this looks, and it's also a really nice use of storage space. You just need a couple hooks that are securely fastened and you're good to go!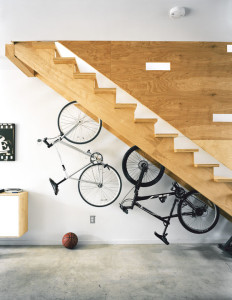 8. Andreas Scheiter posted a bike rack that is made out of handle bars and a bike seat. This is such a creative and artsy way to display and store your bike. You could really get creative with this project! You've just got to find some old bike parts.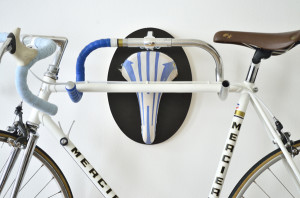 9. The Knife and Saw sells beautiful bike racks that are crafted out of high quality wood and look simply stunning. It's super easy to use and even without a bike it would look nice hanging on your wall. Love this idea!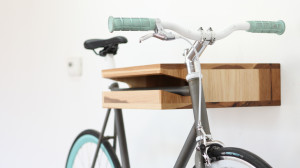 10. Oliver Yaphe made a storage space for a bike that's hidden in the wall. If you don't want your bike out for all to see, this is a great option. Just build a box, add some hooks, and place a door on the outside. Super simple–great effect.