I love jewelry and because I love jewelry, I have too much of it. Awhile back, I was looking for a trendy way to store, display and organize my jewelry better than my plastic Sterilite box. I hopped on Pinterest (like always) and began my search. I found a great way to organize my jewelry but some of the ideas I found stood out to me and I just had to share them with you.

1. Storage Mirror: I saw this and wanted it immediately. Ultimately, I went with another option but someday I am going to have to make one of these. A full-length mirror on the front of a box, essentially, used for storing jewelry. I love that you can open it up and see your jewelry displayed so beautifully but then you can close it and the room looks crisp and clean!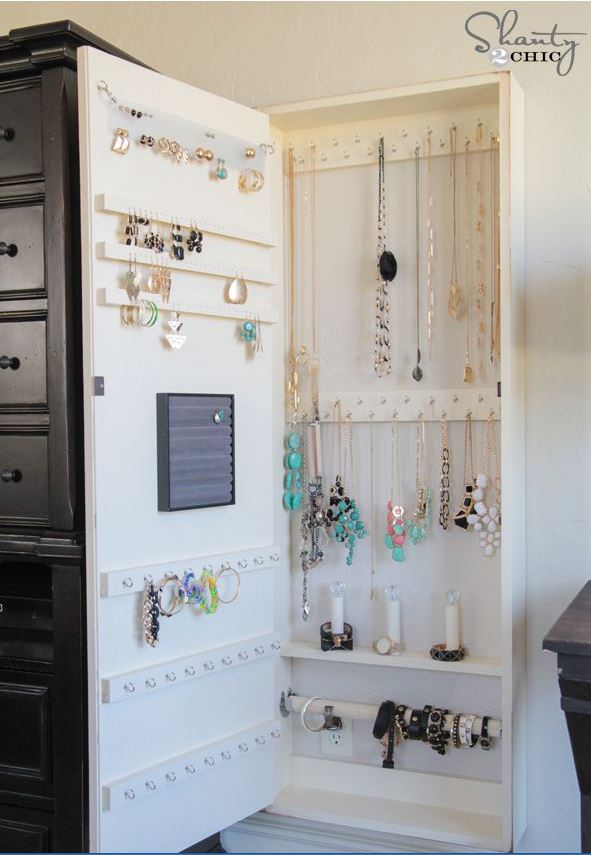 2. Thread Rack: These are easy to find but can be a little bit pricey. However, if you are determined this is the style for you, I'd be armed with a 40-50% off coupon before I walk into any store to buy one. I haven't looked hard enough, but you could probably find one on Ebay or Amazon for a decent price too!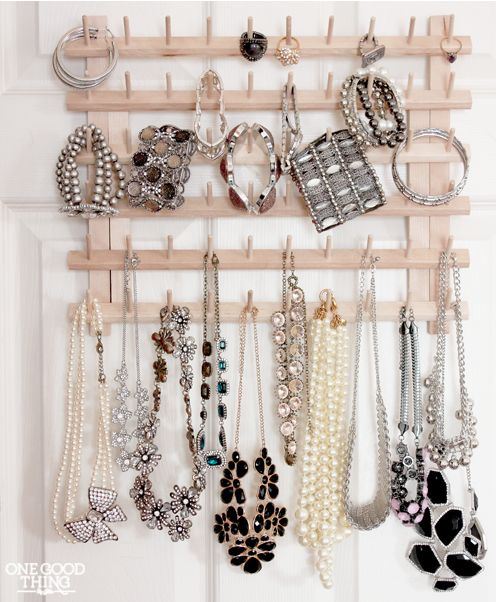 3. A Cheese Grater: I saw this and thought, "Who would ever do that?!" But I stopped and thought about it? Who wouldn't want to do that?! It's cheap and you can vamp it up in any color or style and it's absolutely perfect for earrings. If you're looking for a great way to store your earrings, you might want to consider this!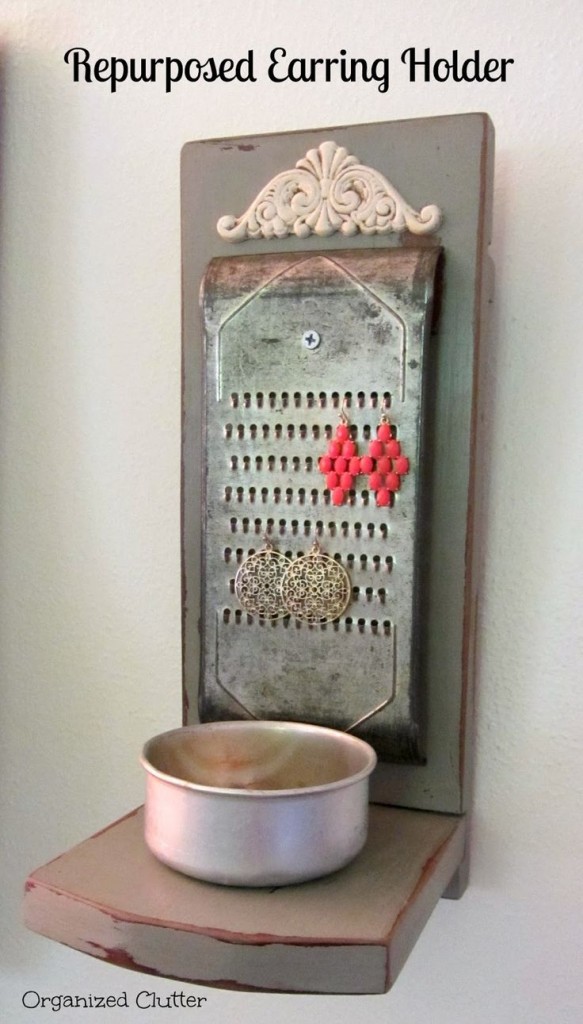 4. Chicken Wired Frames: These are pretty common and another great way to store earrings. You can also add little hooks for necklaces etc.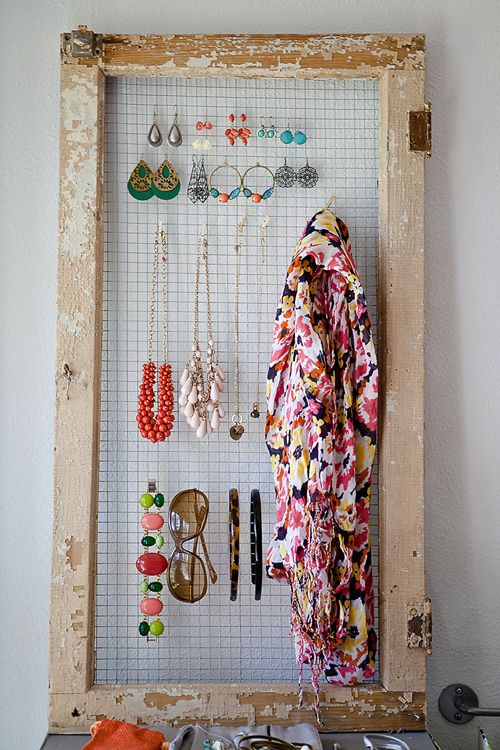 5. A Paper Towel Stand: If you are all about the bracelets, this is a great way to store them. I did this for a while but after too long, I got tired of having to take of the tope bracelets to get to the ones on the bottom. Another drawback (like a couple I've previously mentioned) is that it only stores one kind of accessory.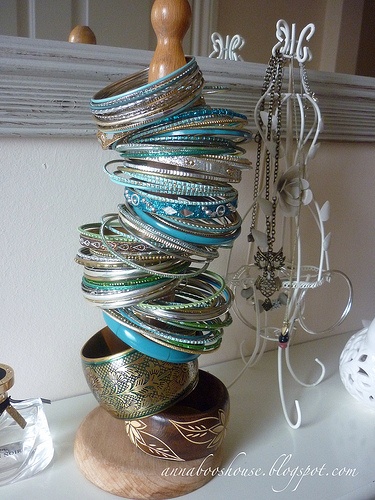 6. Repurposed Tray: I went with this option because I found two wooden silverware trays on sale. I wood glued them together and used a couple of nails to ensure the trays stayed together. Then, I spray painted it purple. (Mine looks different from the picture, but you get the general idea.) I added little hooks to the bottom. It's been really helpful having all of my jewelry organized for easy access.