As a DIYer, I like to reuse and repurpose craft supplies whenever I can. It's lovely when you can create a new craft from things that you already have. That's why I love twig crafts.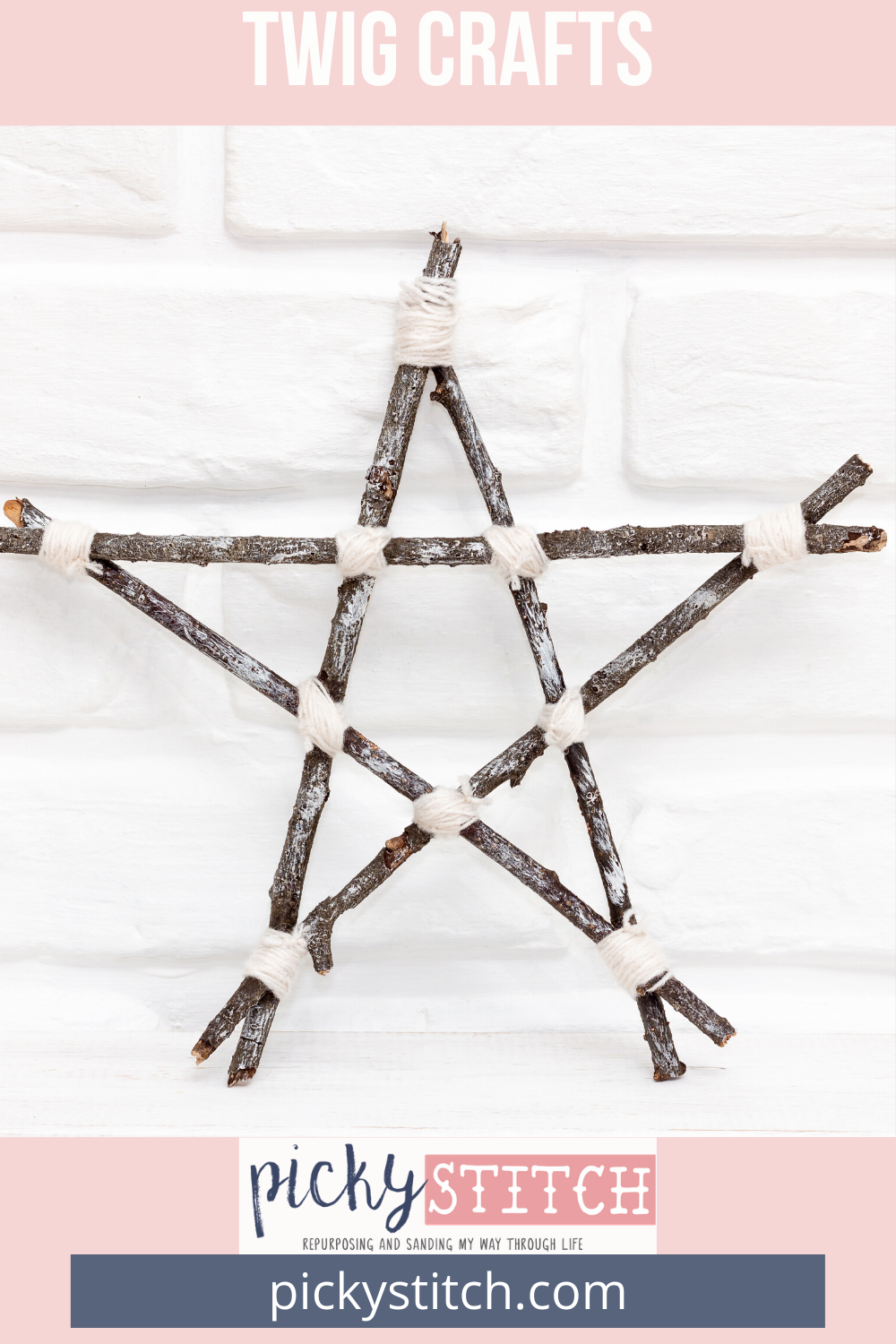 If you haven't already, head out to your yard or garden to gather and collect as many twigs as you can find. Why would you want to do that, you might ask? Because you can create so many different crafts made from twigs!
You're cleaning up your yard while making something totally unique, what could be better? Let's get started with a few of these crafts made from twigs!
For Kids-Action Figures
You'll need more than a few garden twigs for this craft project…you'll need whole hazelnuts and a few dried grass or leaves to accessorize your homemade figures. I found it easiest to secure the hazelnuts together with a dollop or two of hot glue. I used craft beads to give my action figures facial features.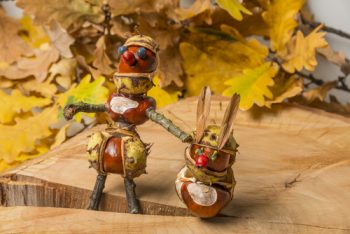 Valentine Twig Crafts
Looking for an adorable (and easy) holiday craft made from twigs? Try crafting yourself one of these super fabulous holiday arrows with a few garden sticks and pieces of cut felt. Use this pattern when cutting out your pieces of felt (find it at Michaels!) for perfectly even arrows that are all the same size.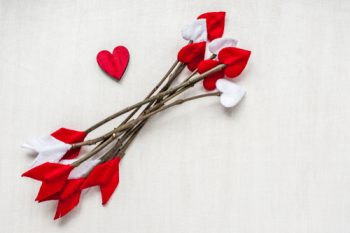 DIY-A Small Raft
Your kids would absolutely love twig crafts, so be sure to get them in on the fun of making one. To create a small raft made out of twigs, you'll need hot glue (craft glue works fine, too. It just requires a longer drying period!), yarn, and paper for the raft sail. Gather about 10 twigs (all should be about the same length) and wrap each stick with yarn to secure.
When wrapping, make sure that you are following a figure eight pattern around the twigs. After all of the twigs have been woven together, add two sticks (attached vertically) to both ends of your raft. Stitch these to your raft using yarn to keep them secure. Next, attach a stick using hot glue so it vertically extends from the bed of your raft. String a sheet of paper through the vertical stick and watch your creation float!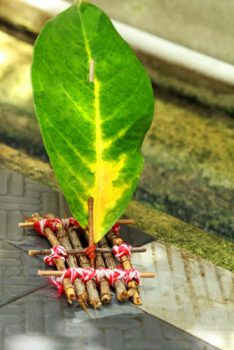 Rustic: Garland
For a festive fall garland, string together recovered garden twigs, pinecones, and even sticks of cinnamon (for a festive scent). To create, I drilled holes through the center of each of them and stung them through a length of ribbon that fit within my doorway. I added pinecones for more of a fall-y touch and I even strung together a few sticks of cinnamon to make my entryway smell sweet.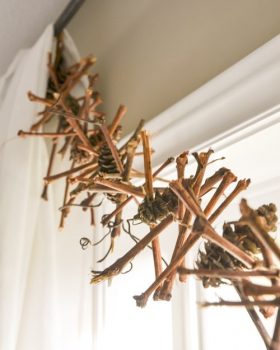 Home Decor
Using an existing picture frame as a basis, you'll want to hot glue garden twigs to the old frame. The twigs don't have to line up exactly (in fact, it's better when the twigs are slightly off-centered from one another) and you can even use fake flowers or moss to further accentuate your picture frame. Once fully dry, frame your favorite photo inside and hang on the wall!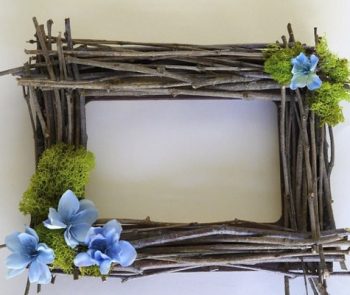 A Warming Candle Holder
Dress up an existing candle and make it even more seasonally appropriate with a few hot-glued sticks. To complete, you'll simply hot glue them to the outside of a glass candle holder. Be sure to trim them so they're all about the same size and out of the way of the candle flame. These look beautiful around a mantlepiece!
Who would have guessed something you usually get rid of could be so cute. Be creative and see what other twig crafts you can create.
Christmas
Twigs are the perfect way to make Christmas crafts. From wreaths, to gift wrap decor, and more.