In my house, we love to play board games! It could be a night of Clue, or even a night of Sequence, it doesn't matter! We all love to compete! Unless you already have a stash of board games, it can be kind of an inexpensive item to acquire. I wanted to die when Harry Potter Monopoly was $50! Although these DIY board games aren't as exciting as the Harry Potter Monopoly, they still provide HOURS of fun! Check out one of these board games for a fun DIY craft project.
Don't wake up the shark while looking for a pair of clownfish! If you turn over a shark tile, expect to miss a turn! The first person to turn over the clownfish wins the game!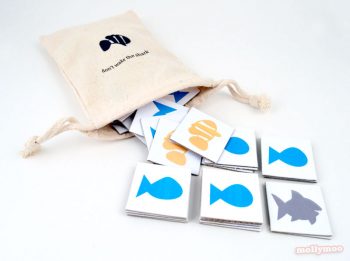 Perfect for young toddlers, this game doesn't require any reading! Put noggins to the test with a game that requires a lot of counting and shape interpretation!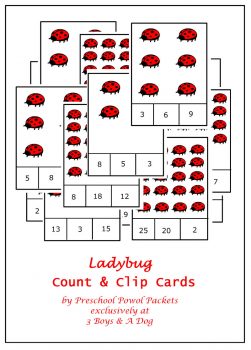 Expert builders will love this game of Lego tic-tac toe! Building (and playing) this game will entertain for hours, and you have everything you need sitting in your playroom!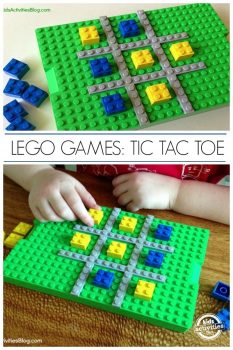 Roll the dice and try your hand at some artwork! The dice will land on facial features, and your bunny will definitely end up looking a little funny.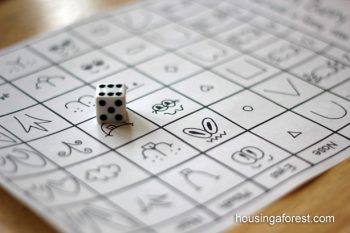 Memory games like this were a favorite of mine, growing up. Use an Exacto knife for super fast cutting! Make this an educational game, as well by having your kiddos name the dinosaurs that they picked.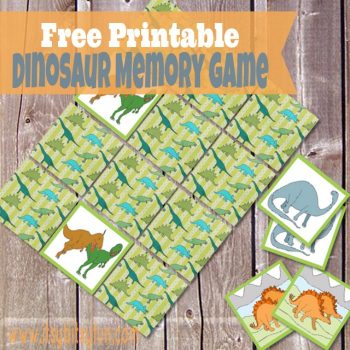 Another perfect idea for younger kids, because it helps with number recognition.  Use a dice, and whatever you roll is where you put your marker (or a bug in this case). I love the sheer luck behind this easy board game!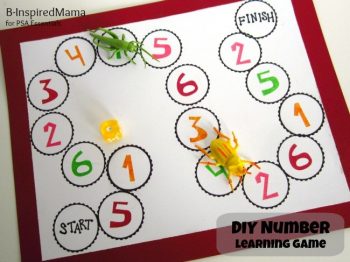 Frozen fans will love this DIY game of tic-tac toe. Cover champagne corks in paint for the game pieces, and draw on faces with some Sharpies. Felt fabric is the perfect "board."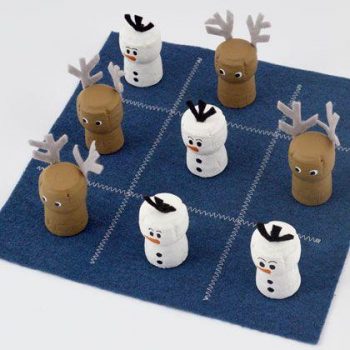 Marshmallows and toothpicks are all that is needed for this fun game! Include an instruction manual, or just let your kid's brains run wild! It's often fun to see what they come up with!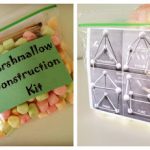 Okay, so I know it as "Chutes and Ladders" but I imagine that the concept is relatively the same! Recruit your kids to help color-in the board game squares! Now, if I could only remember how one wins this game…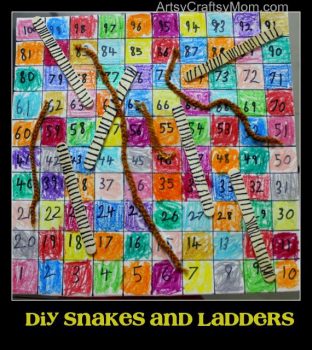 Don't have any Frozen fans in your house? How about Despicable Me? Paint garden rocks like minions and use a chalkboard as your game board. How adorable is this?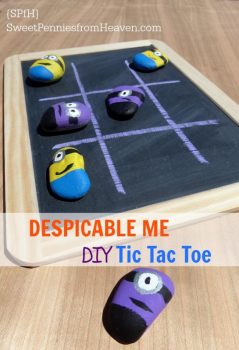 Make one for yourself with these DIY tutorials:
Don't Wake the Shark from Molly Moo Crafts
Ladybug Counting Cards from 3 Boys and a Blog
Lego Tic Tac Toe from The Maven
Funny Bunny from Housing a Forest
Memory Game from Itsy Bitsy Fun
Number Recognition Game from B-Inspired Mama
Tic Tac Toe from Disney
Marshmallow House Kit from Folks and Folly
Snakes and Ladders from Artsy Craftsy Mom 
Despicable Me Tic Tac Toe from Sweet Pennies from Heaven