My best friend just got married. She and her husband are both students and have to get creative when it comes to home decor. She and I have spent hours poring over ideas for headboards and we made a list of our top ten favorite DIY headboard ideas. I can't wait to make one with her once she settles on an idea! {And suddenly I feel as though I need a new headboard…}
Creative {And Cheap} DIY Headboard Ideas
1. Reclaimed Wood Doors
Take three reclaimed wooden doors and attach them together to create a headboard. For an even more rustic look, cover the door in a few coats of chalk paint and distress it with vinegar and steel wool once the paint has fully dried.  Catch the full tutorial at Flea Chic.
2. Plywood
I love this because it's similar enough to the reclaimed doors but different enough to be a little more versatile for a wider variety of overall styles.
3. Mantel Moulding
I love this idea from Ana White because it really matures a space! The headboard utilizes fake crown molding that gives any idea a very grown-up feel.
4. Antique Windows
Another shabby chic-esq idea but you could always streamline the windows for a more modern feel.  Take a set of four vintage windows (keep the glass panes in them!) and hang them on the wall directly behind your bed. It's not a technical headboard, but it is super similar and completely fabulous.
5. Paint Your Existing One
Looking to remodel your headboard but don't want to overhaul the whole thing? Just cover it in a few layers of paint instead! I love the polka dotted vibes of the headboard below.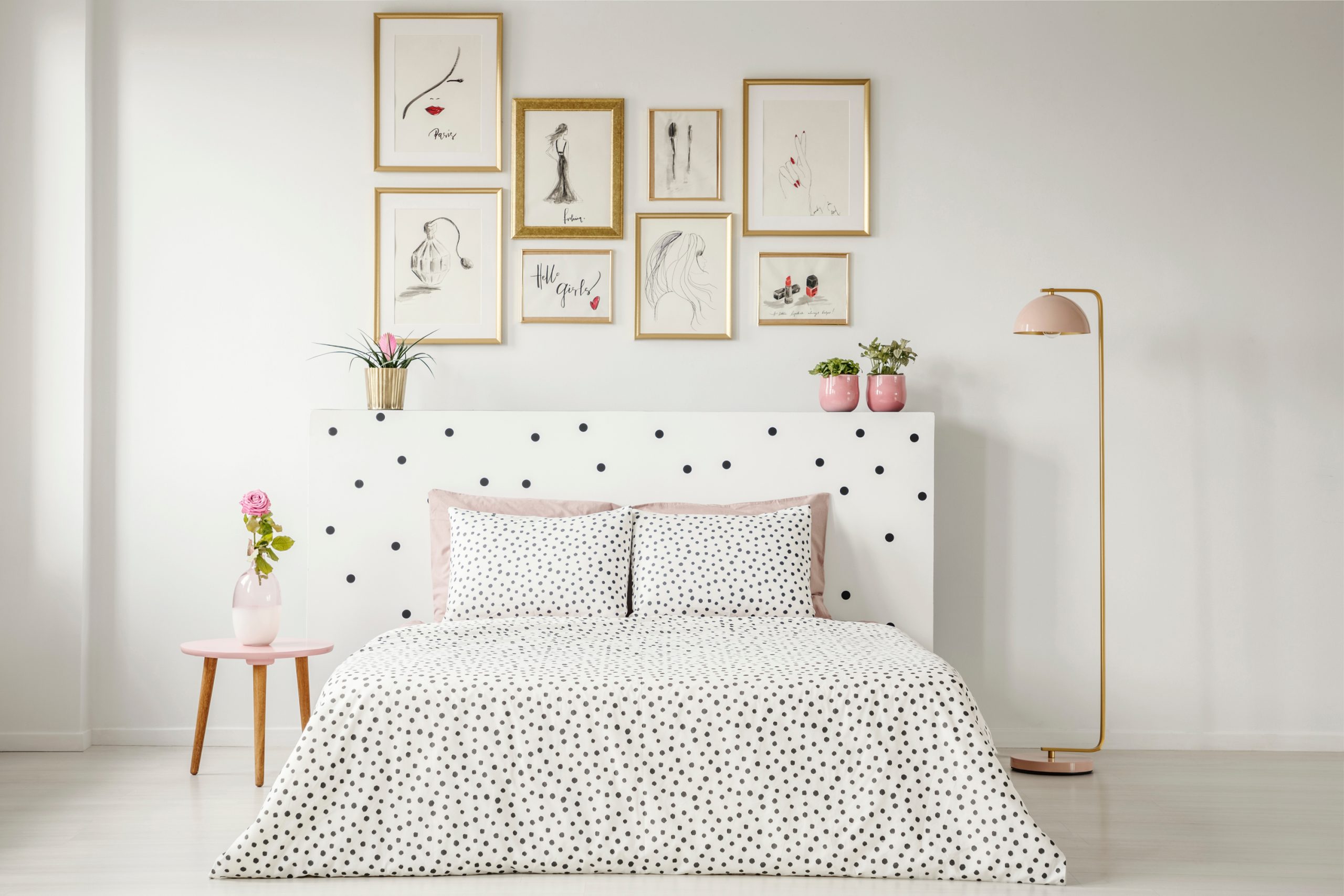 6. Books
Bookworms, unite! If you are looking for something really unique, use old open books as a headboard. If that sounds like something perfect for you, head over to Design Every Day Blog for the full tutorial. I keep hoping my friend is going to want to build one like this!
7. Pallets
You don't have to go through all of the work of splitting up the pallets, for an easier idea, just stain them and put them up as is! Take a look at the picture below for more.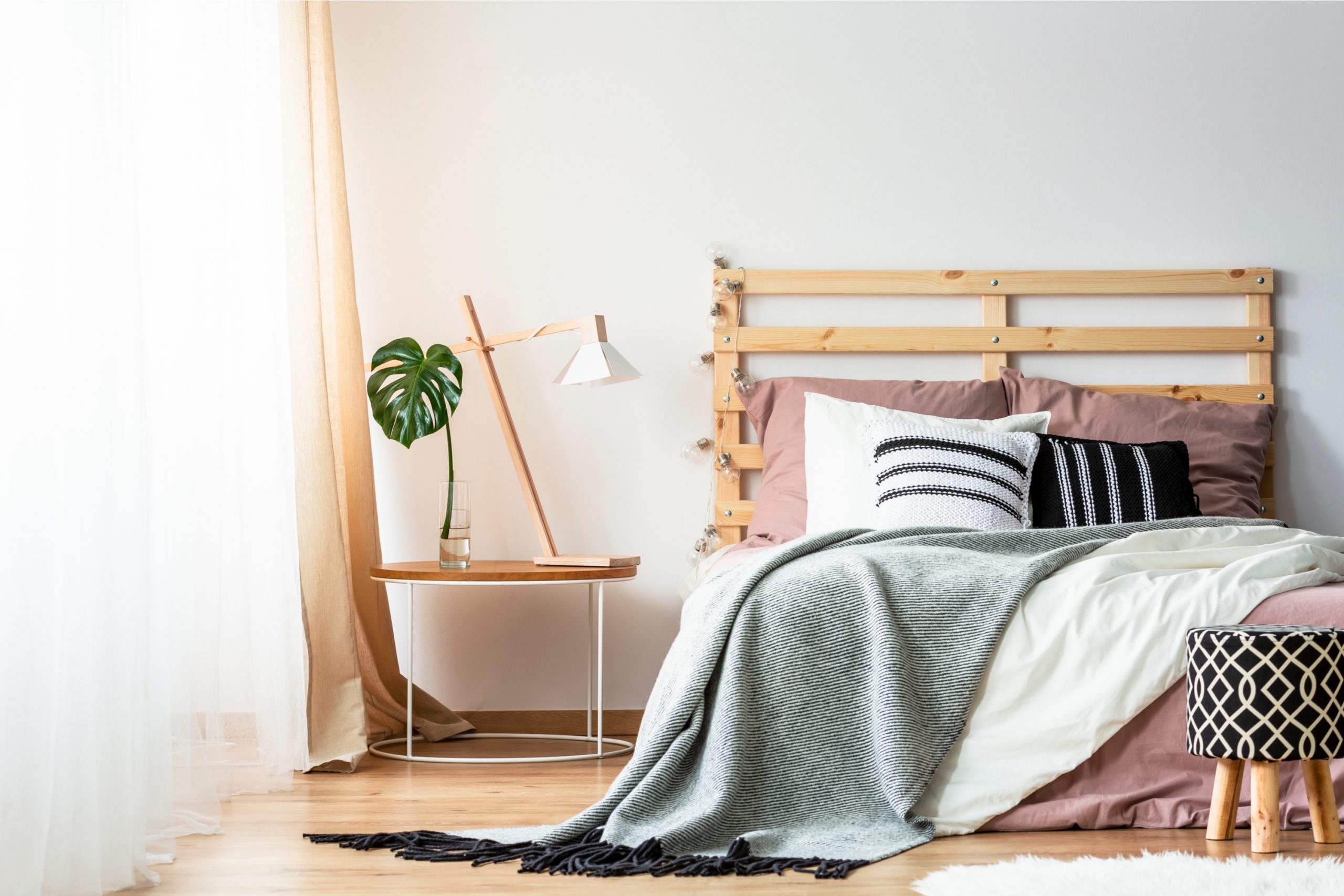 8. Shelves
Need something sleek but full of functionality? Install a wooden shelf (high enough that you won't hit your head) above your pillow line and use it to store favorite photos and other decor items. Again, it's not a literal built-in headboard, but it creates a similar look. This made the list because of its functionality.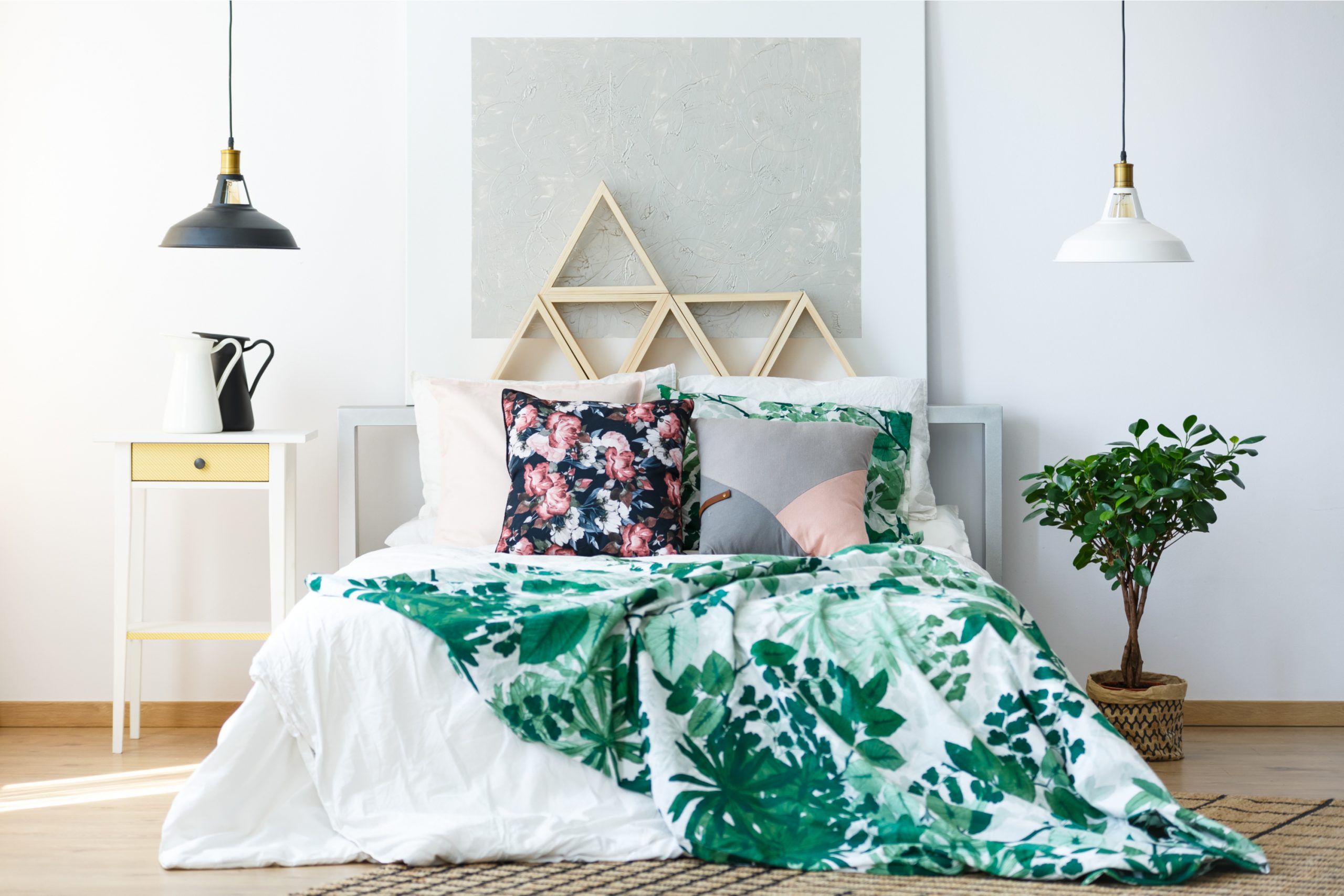 9. Lights
Head over to Apartment Therapy to learn how to build twinkle lights (that can turn off) into the back of your headboard. The soft glow of these lights are super romantic and who wouldn't like watching a movie with this kind of soft lighting in the background. This is one of my favorite ideas on this list.
10. Multiple Shelves
I'm all about functionality. For something that is as cute as it is functional, use bookshelves as a headboard. You will love the way this DIY headboard looks in your room.