If you're tired of your bathroom, but don't have the money or the energy to remodel your entire bathroom, these quick upgrade ideas would be perfect for you! Enlist the help of your significant other this weekend, and get to work! Your bathroom (and those using your bathroom) will thank you!

Quick Coat of Paint
Your bathroom woes could end, simply with a fresh coat of paint! Choosing a color should be easy, go for relaxing blues or greens. After all, you do spend quite a bit of time in the bathroom, you may as well be relaxed. I love this light blue.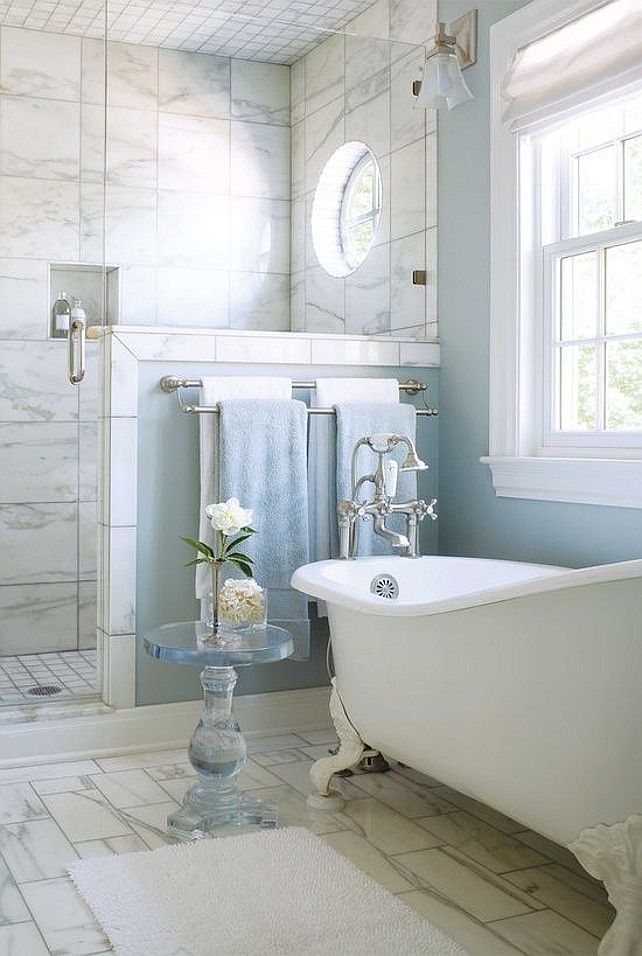 Image from Home Brunch
Flowers
Really, flowers? It is seriously just this easy? Yes! It is just that easy! Upgrade your bathroom counter top with a fresh bouquet. They smell great and look even more gorgeous.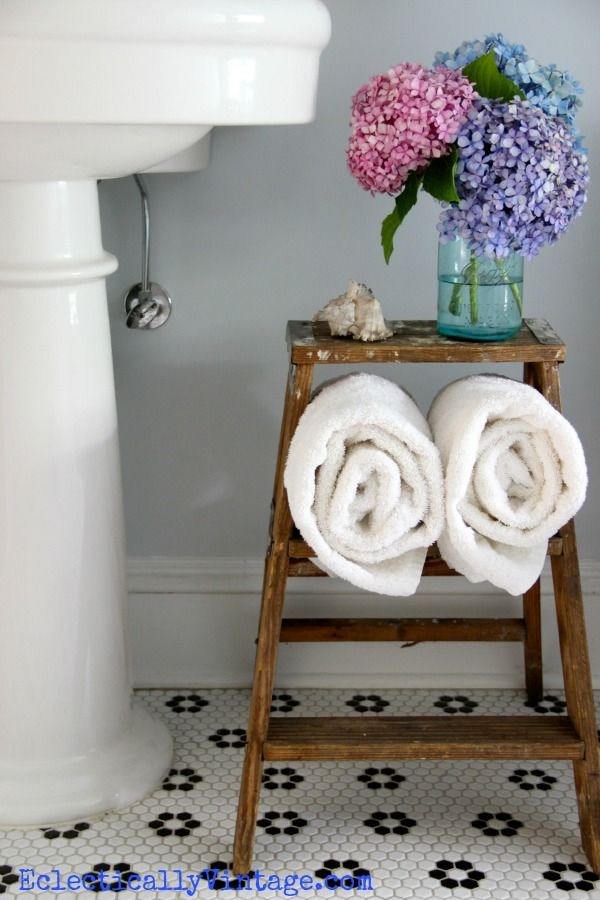 Image from Eclectically Vintage.
Keep Counter Top Toiletries Organized
A messy counter top can make your entire bathroom look like a disaster (even if it is clean!). Invest in cute ways to store those toiletries that you have to keep on your counter top.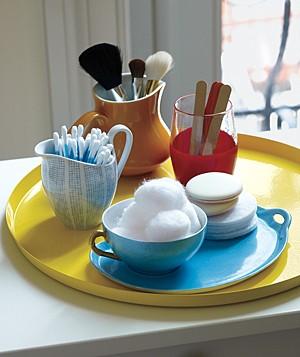 Image from Real Simple
Shelf with Hooks
If you have a small bathroom, this could be the answer to all of your storage woes! This is a great way to store extra toilet paper (in baskets on the shelf) and to hang your towels.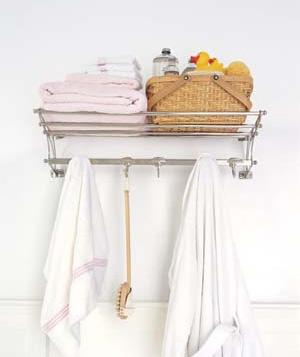 Another great idea from Real Simple.
Wooden Crates
This is a great idea for toilet paper storage, you could even store towels! It looks totally vintage AND it's functional, what could be better?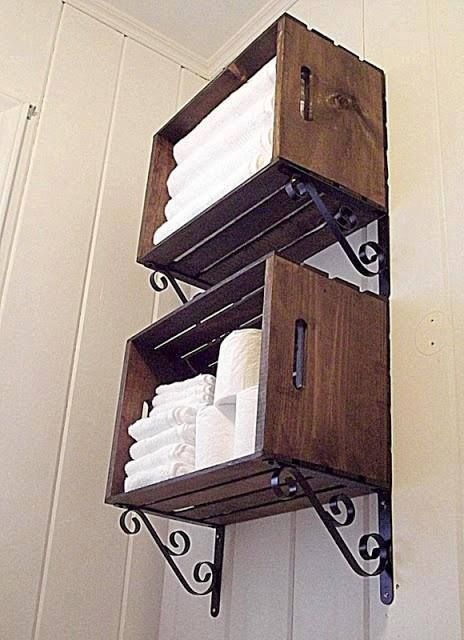 Image from Lush Homes