I'm obsessed with organization. I love bins and baskets and drawer organizers, all of it! I've always had this idea that if you're kitchen is organized, then the rest of the house will fall into place. Now, this doesn't exactly work in my house but I do feel peaceful when I can go into my kitchen and know where everything is.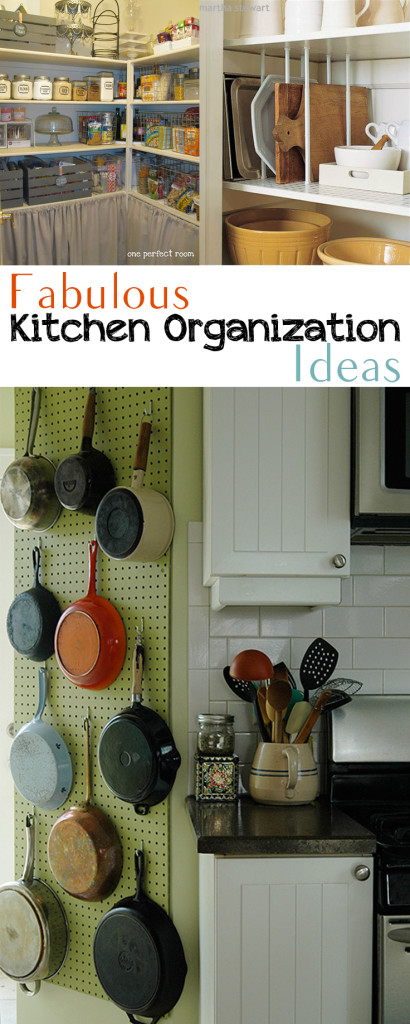 Spice Organization: Hang spice organization racks the inside of a cabinet. It frees up cupboard and drawer space (depending on where you keep your spices).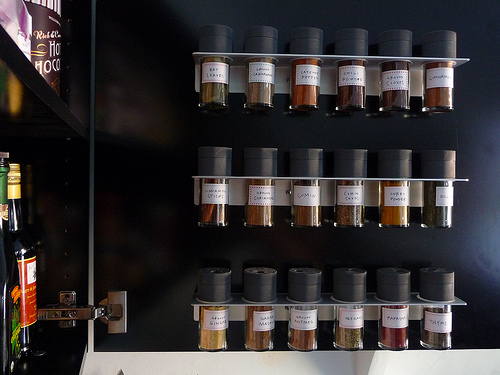 Chalkboards: Streamline the kitchen and add chalkboard paint (or chalkboards) on the inside of your cupboards for menus or grocery lists.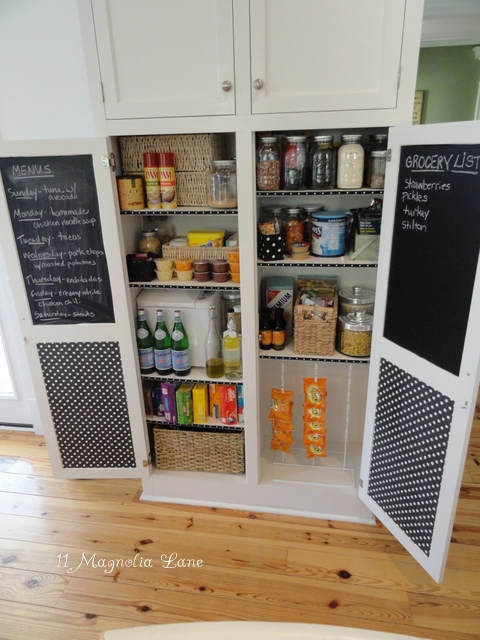 Pegboard: Use pegboard as a pot rack. I did this when we lived in a small apartment while going to school and really liked how it opened up cupboard space for other things.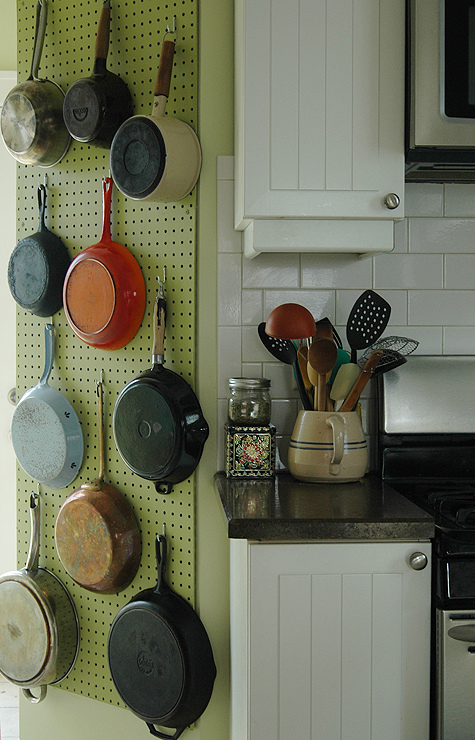 Drawer Dividers: I like drawer dividers because you can mix and match sizes. I use these for my utensil drawer and it works really well.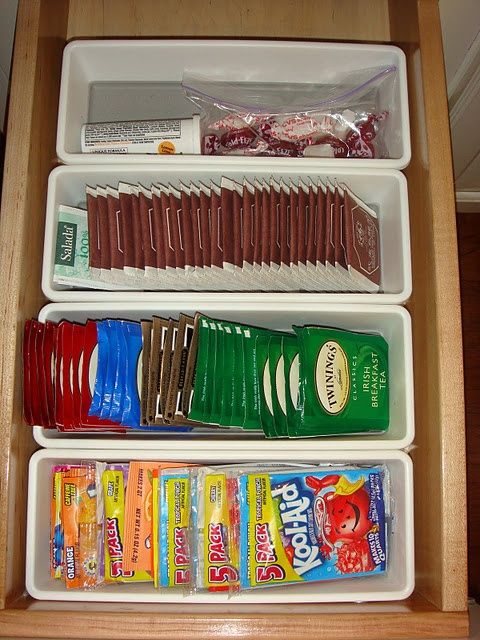 Baskets: In the pantry or in the cupboards, they work. I have these all over my house but I'm constantly looking for ways to incorporate more into my kitchen.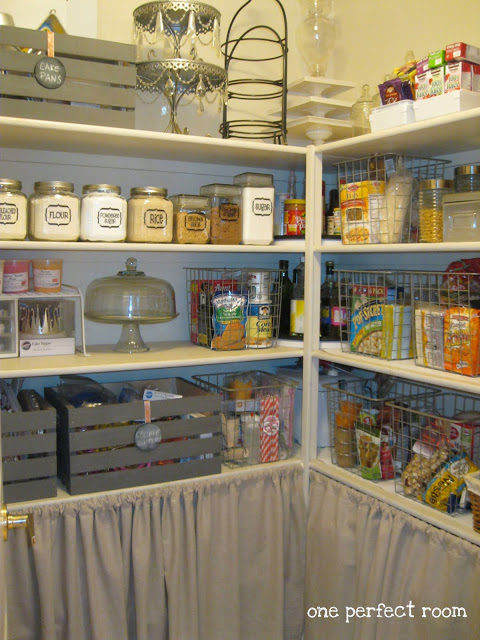 Bag Clips: I LOVE this idea but it only works if you have wire shelves (so that the clips can hook onto the shelves.)  What a great utilization of space.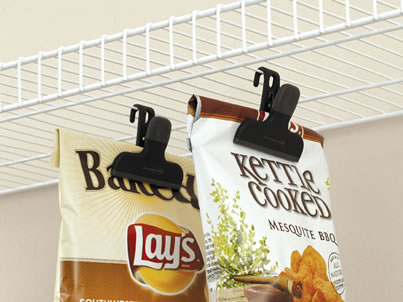 Tension Rods: I like this for separating cutting boards, plates or even cookie sheets. It's a simple and inexpensive tool too!