My youngest brother (I come from a LARGE family, guys) is graduating from college this year, and I am in charge of planning the meals, treats, and snacks for his graduation party. Planning a party menu is difficult, especially when there are different palettes to please. Here are a few of mine (and my family's!) favorite recipes for a graduation party. Do you plan on making any of these?
A party isn't a party without a slider recipe. Made with shredded pork and deli meat, guests will be amazed at this tasty treat! Flavor the meat with pickle juice, and top it off with a pickle on top!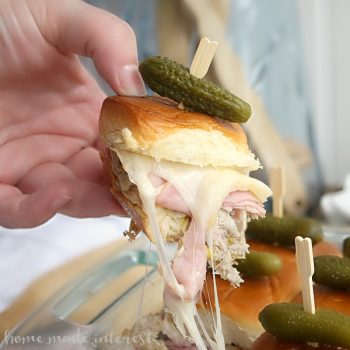 I love rollups almost as much as I love slider sandwiches. These are to-die-for with crescent rolls, corned beef, sauerkraut and thousand island dressing as a dip. I can practically taste the flaky crescent roll in my mouth!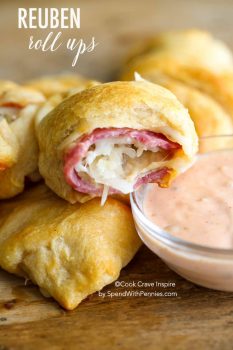 A nacho bar is always a win in my book, and because it's slow cooked it just gets even better. Provide guests with bowls full of beans, green onions, avocados, tomatoes, and olives so they can dress their nachos to their liking!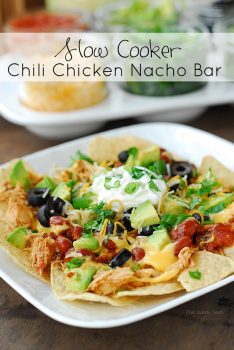 Your guests will be parched without a drink of some sort! This recipe is for non-alcoholic fruit sangria, but you can always add a liquor of your choice if it ends up being "that" kind of party. 😉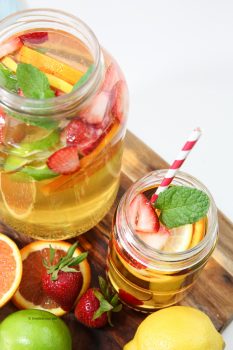 Graduation is the start of summer in my household, and summertime means pasta salad! Break away from traditional pasta recipes, and try this one out! This delicious recipe combines crunchy salad, cooked bacon, tomatoes, and greek yogurt. Plus, it'll only take you 20 minutes to whip up!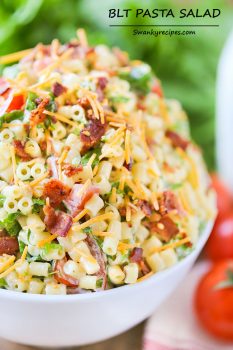 Students definitely need to detoxify after a hard semester, and this antioxidant rich salad makes the process a little easier! Head to your local grocer for some delicious in-season strawberries! Aren't strawberries a great addition to any summer salad?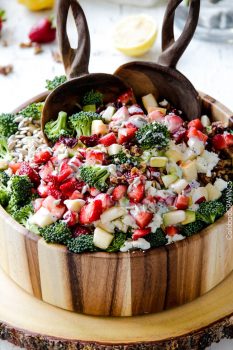 If tomatoes aren't your thing, go ahead and skip over this recipe! I'll forgive you! Caprese salads are a favorite in my family, and none of us can resist any kind of parmesan and balsamic glaze. Use fresh cut basil from an indoor herb garden!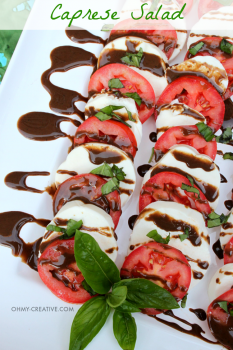 Where I'm from, it's considered a travesty if there isn't a potato side dish of SOME sort on the menu. Hey, we know what we like! You'll need 50 minutes and a ton of shredded cheese, but the results are oh-so-tasty and oh-so-delicious!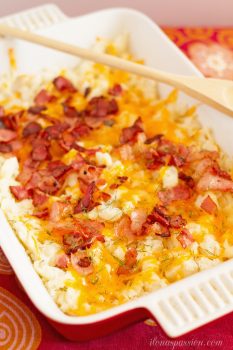 You can't have just ONE sandwich available for your guests! Just in case the sliders aren't enough to fill those bellies, this pulled pork sandwich will certainly do the trick. Serve with pickles for a great crunch!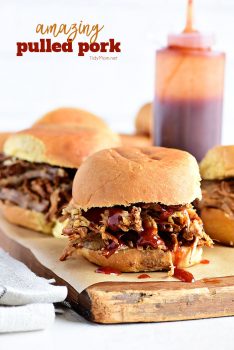 I've got a baked spaghetti dish that my husband rants and raves about, so I know he would definitely approve of this! Use Italian Breadcrumbs for an extra crunch and flavor.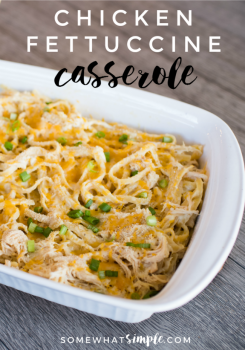 Congratulate your graduate with a few of these delicious (and easy!) recipes perfect for their graduation party! Click the links for the full recipes.
Cuban Slider Recipes from Homemade Interest
Reuben Roll Ups from Spend With Pennies
Slow Cooker Chili Chicken Nachos from The Gunny Sack
Non-Alcoholic Fruit Sangria from The Idea Room
BLT Pasta Salad from Swanky Recipes
Strawberry Broccoli Salad from Carlsbad Cravings
Caprese Salad from Oh My Creative
Cheesy Mashed Potatoes from Oh My Creative
Pulled Pork Sandwiches from Tidy Mom 
Baked Fettuccine Casserole from Somewhat Simple