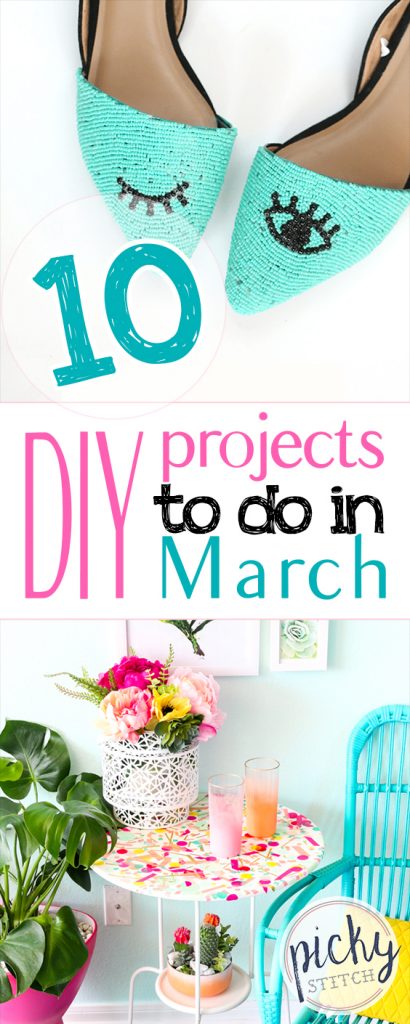 Spring is in the air, and we have to craft about it! Easter happens on April 1st this year, and I am so excited to start decorating for Spring! Today is the first day that I've been outside without a winter coat on, and it's time to celebrate. Are you eager for Spring? Start one of these DIY projects this March!
Beaded Flats
With a set of flats (from Target, or wherever you can find them) and a string of beads from Michaels, you can make your own stylish flats like these. You'll definitely need to pick up some glue and Mod Podge before beginning!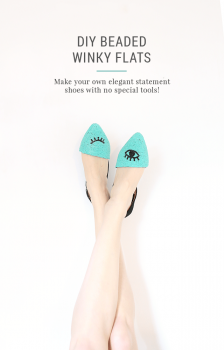 Wood and Brass Towel Rack
You'll need the following items from your local hardware store before starting this project. Use this grocery list:
-1.5 inch walnut dowel
-1.8 bench brass wire
-5/16 inch x 1/2 inch dowel screw
-power drill
-pliers/wire cutters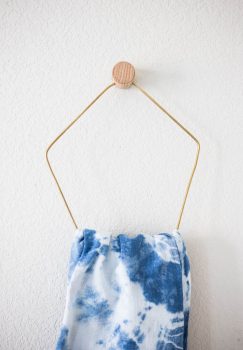 Carrot Inspired Bouquet
These are adorable, and perfect for Easter! Send guests home with lush greenery or dark green flowers wrapped up to look like a carrot. Who knows…these could even tempt the Easter bunny on the way home….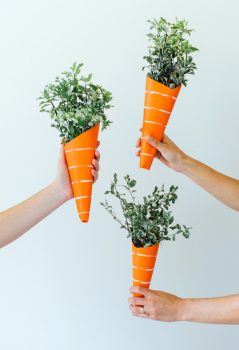 Honeycomb Bunny Cake Toppers
Use pre made honeycomb picks as the basis of the bunny, and make the rest of the sweet details with cut-out pieces of paper. This blogger even suggested gluing them together by the ears for a cool garland!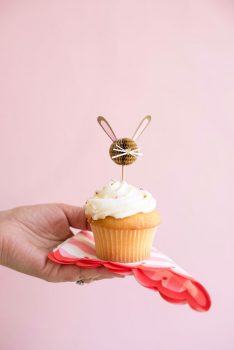 DIY Copper Mirror
This idea is probably my favorite on the list! Don't spend a fortune on a similar home decor product at Anthropologie, instead, use a mirror from IKEA! Pick up a GRUNDTAL mirror at IKEA, and use copper leaf to give it this really cool finish!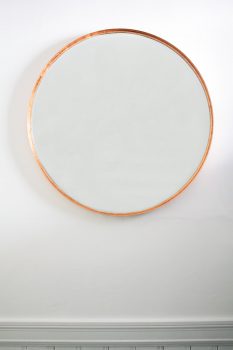 DIY Pom Pom Planter
Pick up a cheap planter (look at the Dollar Store, or Michaels for an inexpensive one that you like) and give it some pizzaz with miniature pom poms. Spray paint it before, if desired, and make it an creative focal point of your room!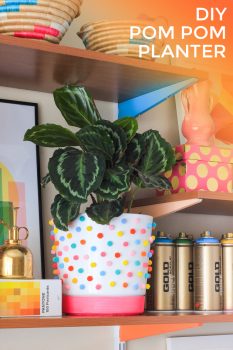 DIY Trinket Dishes
These dishes are the best because you actually make them out of clay! Start using polymer clay, and form it around the base of another bowl in a desired size. Once formed, let the trinket dishes fully dry before removing them. Use acrylic craft paint for the green leaves, and a gold pen for the little details. Your jewelry has never looked so good!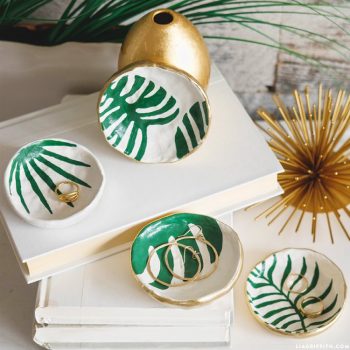 IKEA Room Divider
Aren't IKEA hacks just the best? Here's another great one that takes a RATTAN room divider and turns it into a woven masterpiece. Use yard to create a woven texture that is sure to cozy up a bedroom.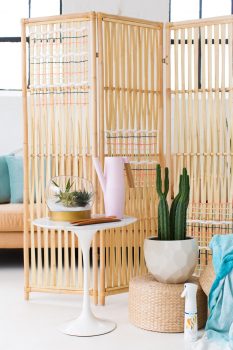 Embroidery Phone Case
This embroidery project is perfect for beginners! Or, you could just purchase an embroidery patch of your choice from Michaels. Either way, attach it to a clear phone case for a really cool bohemian inspired case. Use craft paper to get the desired background color!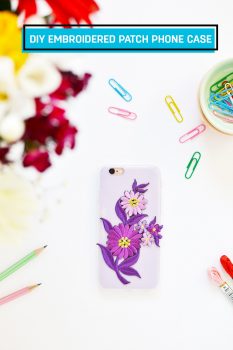 Arm Knit Bunny
This project looks a little intimidating, but I was so excited to learn that you don't need much knitting experience to fashion this adorable knit bunny! The bunny ends up being huge, but I think it makes for an adorable type "love sac" for a playroom! Watch this bloggers tutorial video for step-by-step instructions.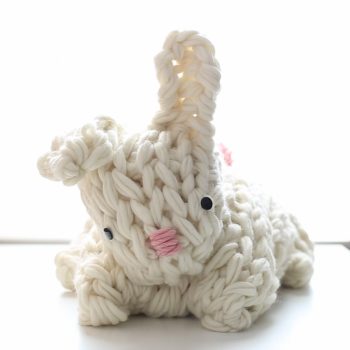 Invite Spring into your home with these fun DIY projects:
Beaded Flats from Shrimp and Salad Circus
Towel Hanger from Live Creative Free 
Carrot Bouquets from Camille Styles 
Honeycomb Cake Toppers from Oh Happy Day
IKEA Mirror from Idle Handshake
DIY Pom Pom Planter from The Crafted Life
Trinket Dishes from Lia Griffith 
IKEA Room Divider from Sugar and Cloth
Embroidery Patch Phone Case from Enthralling Gumption
Arm Knit Bunny from Flax and Twine