Crocheting can be hard, but it doesn't have to be at all! Use these easy crochet tips that I have found around the internet to help guide you on your crocheting journey. All of these will make it way easier to finish your sewing projects and make them look great.

Prevent Tangled Yarn
Tired of dealing with knotted yarn? It can be a pain to untangle! To prevent snags and snarls, keep your yarn in an empty Clorox wipes container. String the yarn through the hole and pull it through when needed!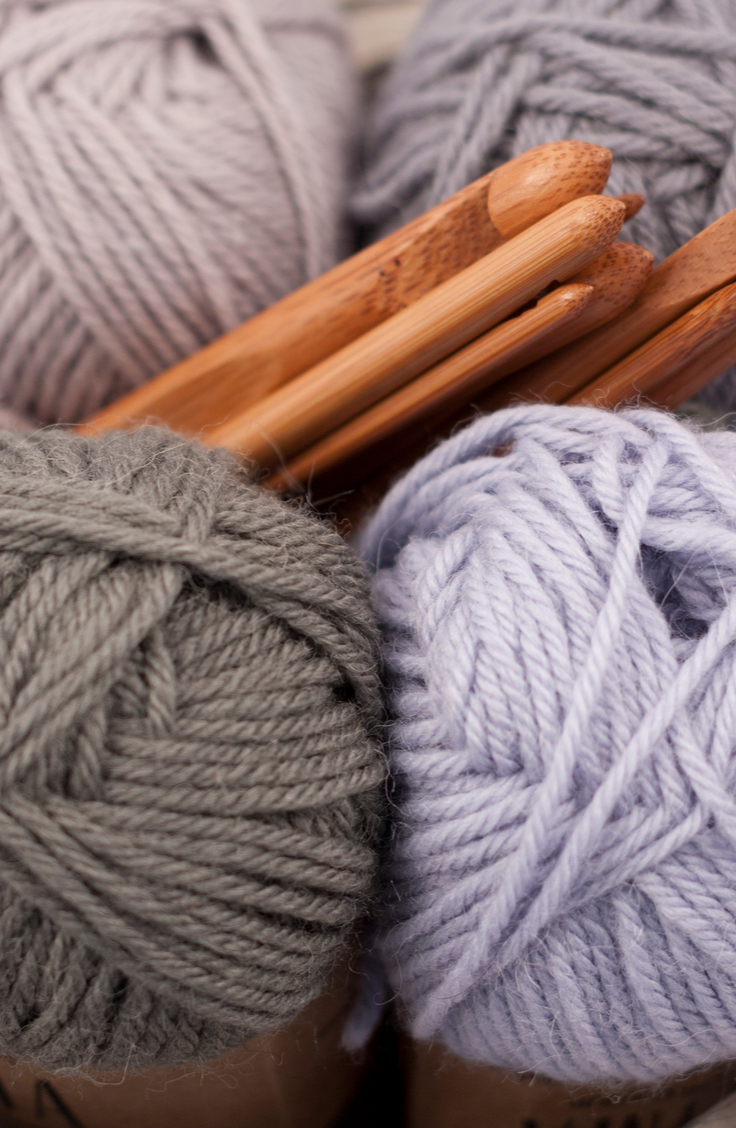 Mark Rows Easily
Mark your rows easily with a bobby pin, safety pin, or a paper clip! String it through the yarn and close. Easy!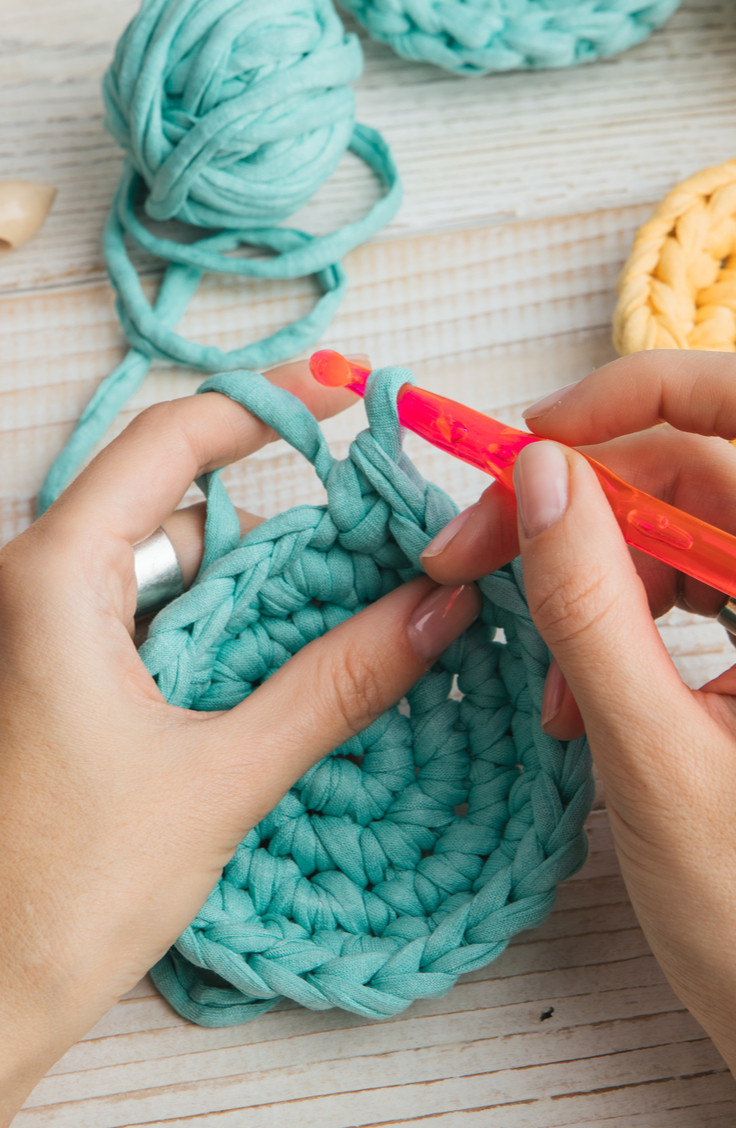 Additionally, if you are familiar with Microsoft Excel, you can plan out your patterns! Mark off the rows on the printed sheet as you do them, so you will never lose your spot! G-E-N-I-U-S.
Use Leftover Yarn
If you have leftover yarn at the end of a project, but not enough to REALLY do anything with it, make a pom pom instead! Wrap your yarn around a piece of cardboard (about three inches wide) about 40 times. Slide it off the cardboard and tie a piece of yarn around the center. Cut the looped ends of the yarn.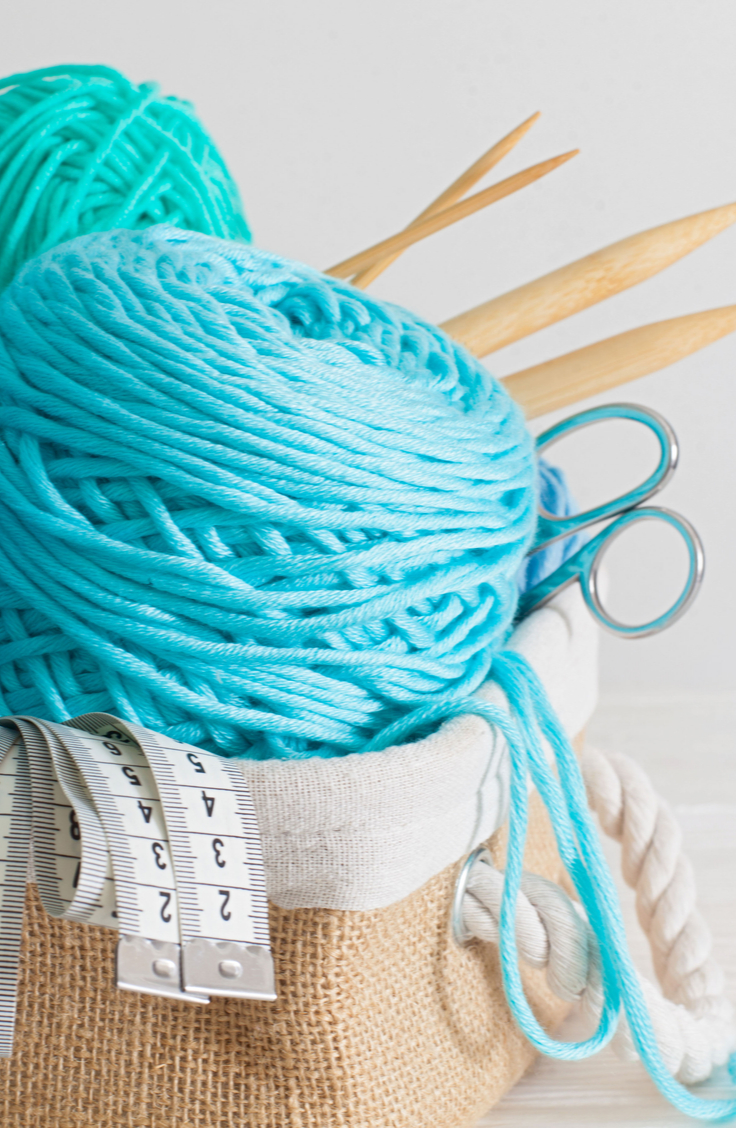 Secure Your Project
When it comes time to "fasten off" your project, use a yarn needle instead of a hook! This secures your project better and reduces the chances of it potentially unraveling.
Never Lose A Stitch
To avoid losing your stitches, make the loop on your current stitch really really large.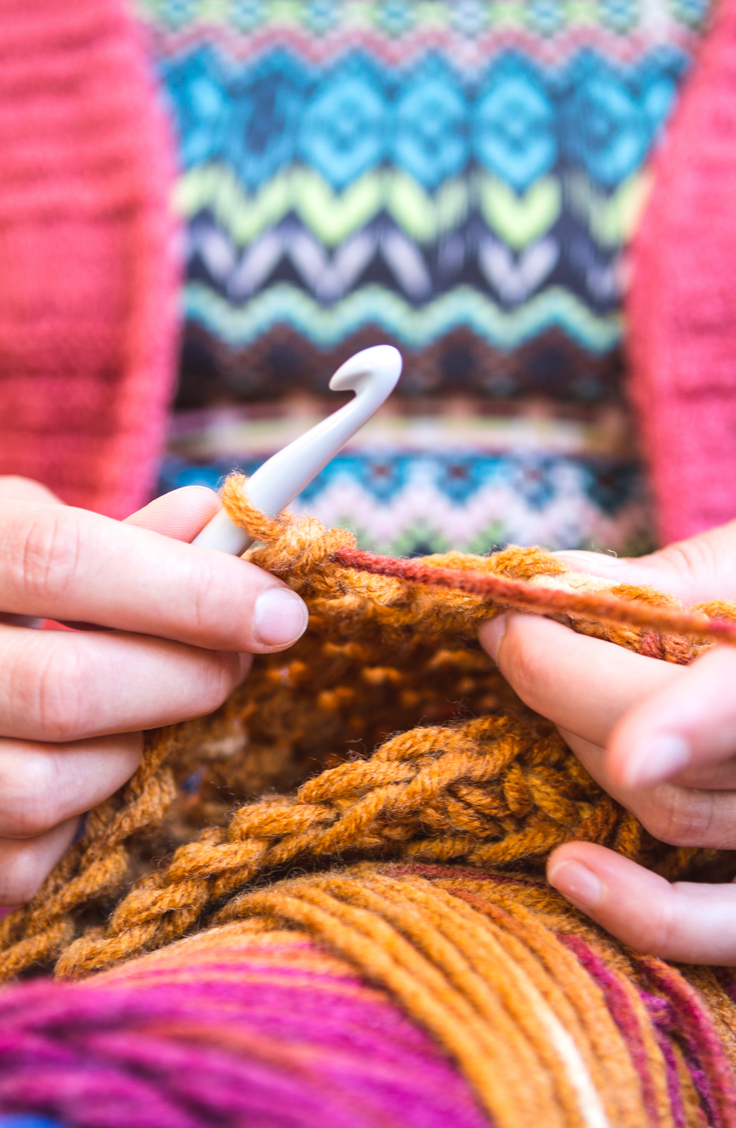 Save Money On Supplies
I'm that crafter that sometimes forgets what I have stashed away at home! Keep an index card in your wallet and write down the different varieties of hooks and other tools you already have. That way, if you find yourself at the craft store, you won't have to worry about buying something you already have! Who doesn't love saving a couple of dollars?
Stay Motivated
If you find yourself getting burnt out with your projects too often, start a small, fun project to keep you busy until you find yourself motivated to finish your project. It will keep your skills fresh, and you may learn a new technique or two!