These marbled pots look fantastic on any window seal. You'd never guess they were painted with nail polish!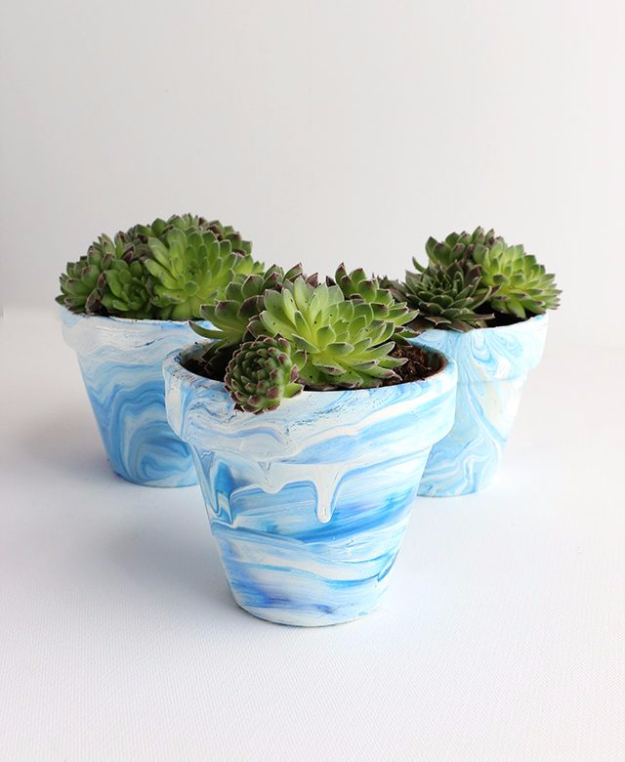 Warning, these are not candy bark, although they do look good enough to eat!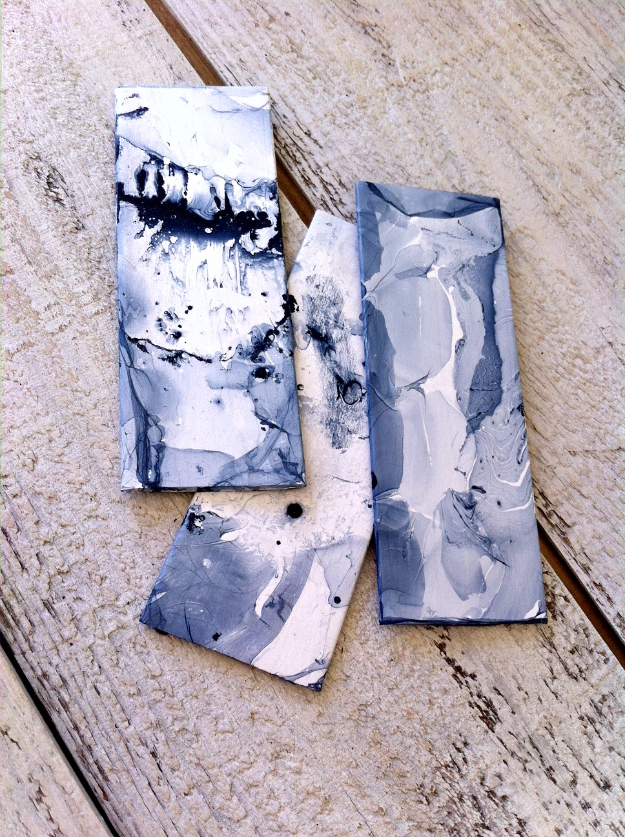 2003 called, it wants its house key back.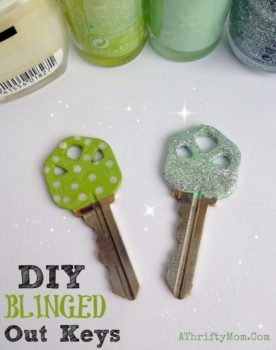 Never lose your keys or your favorite pieces of jewelry again! Every girl needs a catch-all dish! Plus, look how pretty!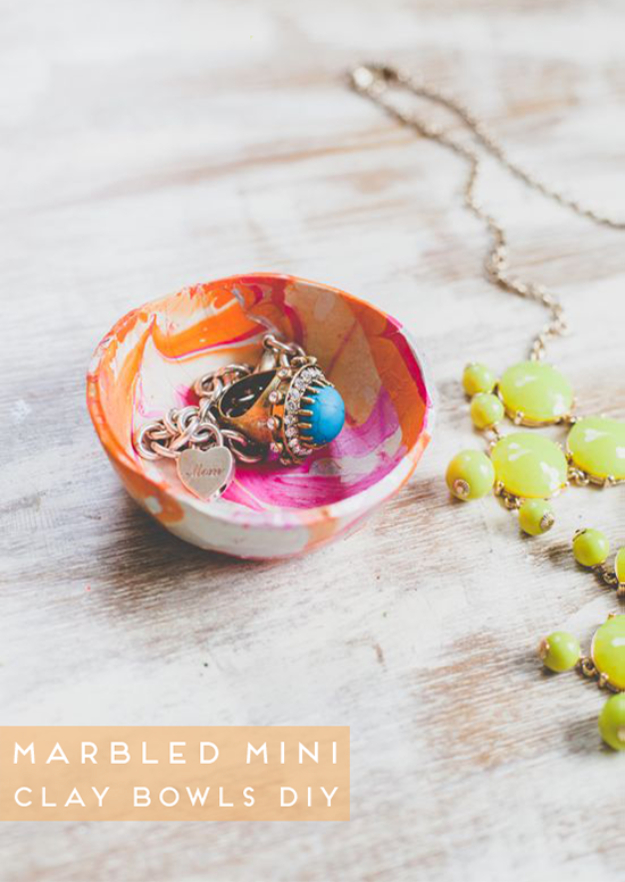 Homer Simpson would be proud of this adorable craft project. Go you!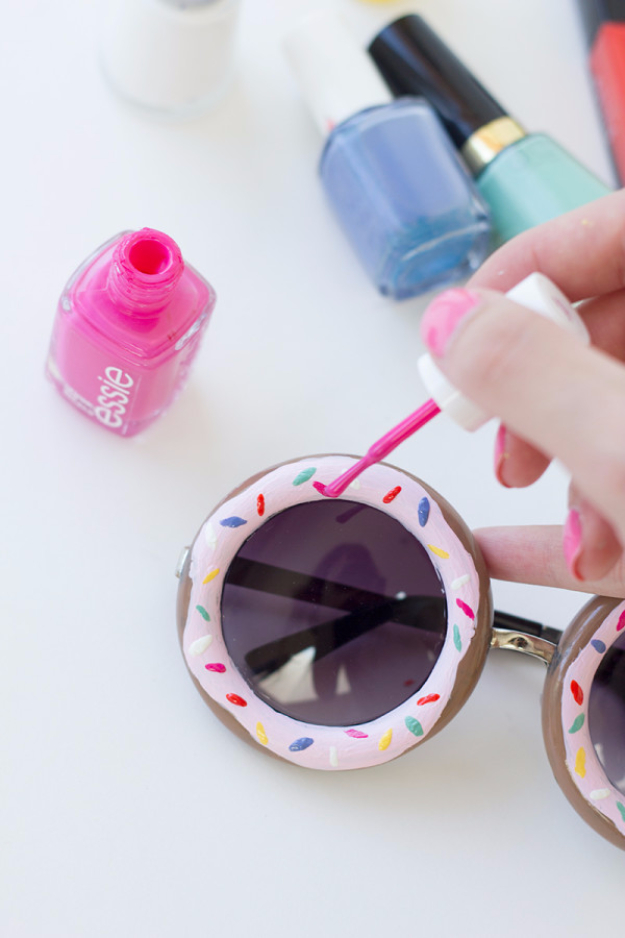 You'll just be itching to post coffee pics on Instagram with this mug in hand!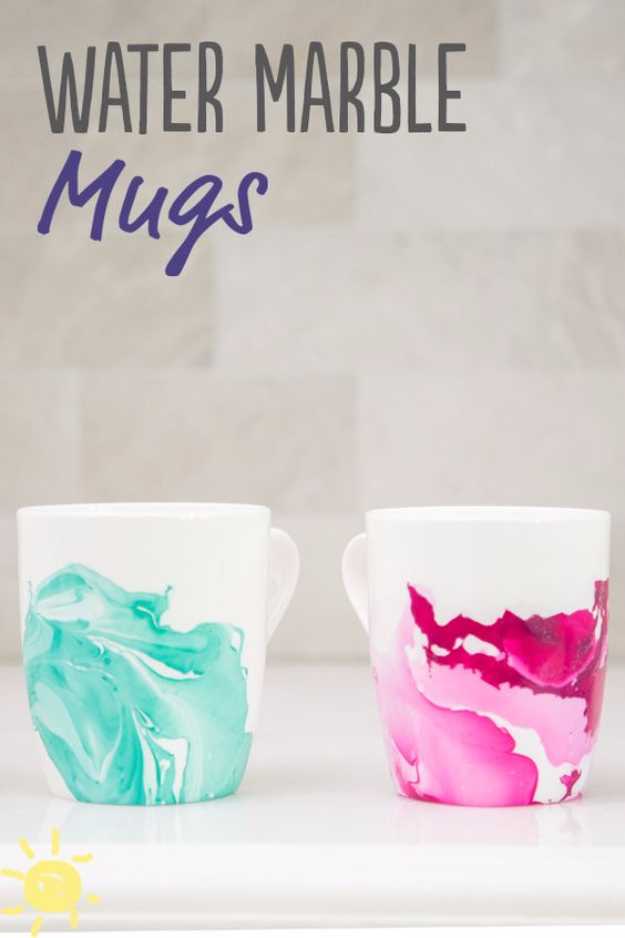 A great decoration fit for any bohemian bedroom.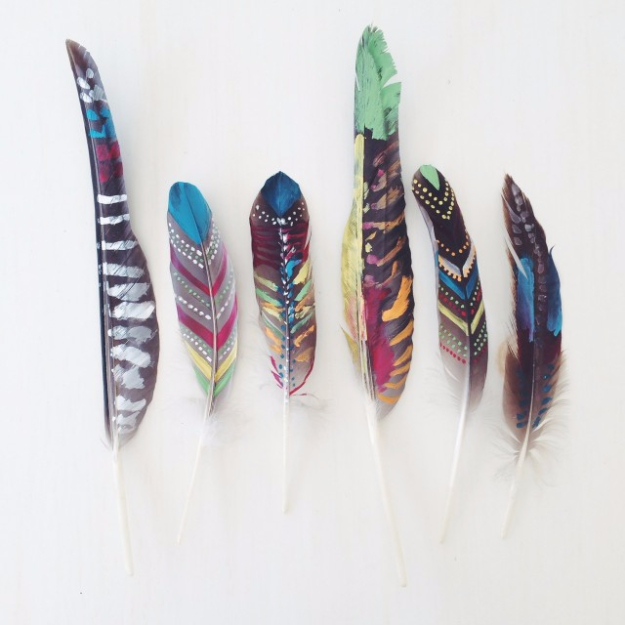 Chopsticks are the perfect dessert tool (they make wonderful makeshift fondue skewers.)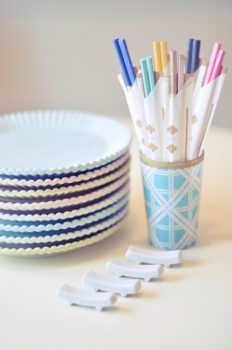 Clothespins can be used for 1,000 different things. Dress up yours, with a sparkly coat of paint!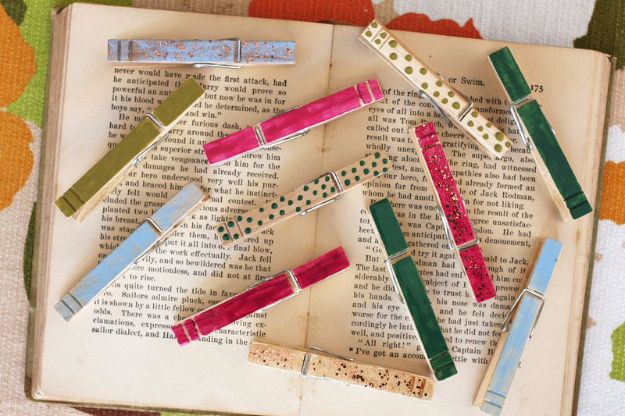 Walter White definitely approves of all things this shade of blue.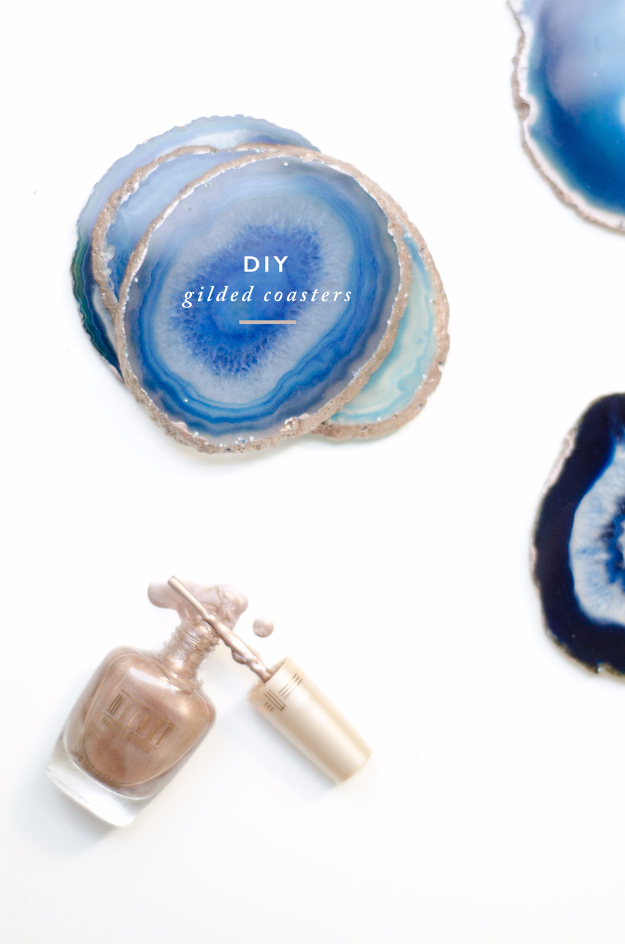 Any craft that calls for paint should definitely be tie dyed, too! Click the link above for the tutorial to create these yourself!

You may just have a new favorite soup/cereal spoon…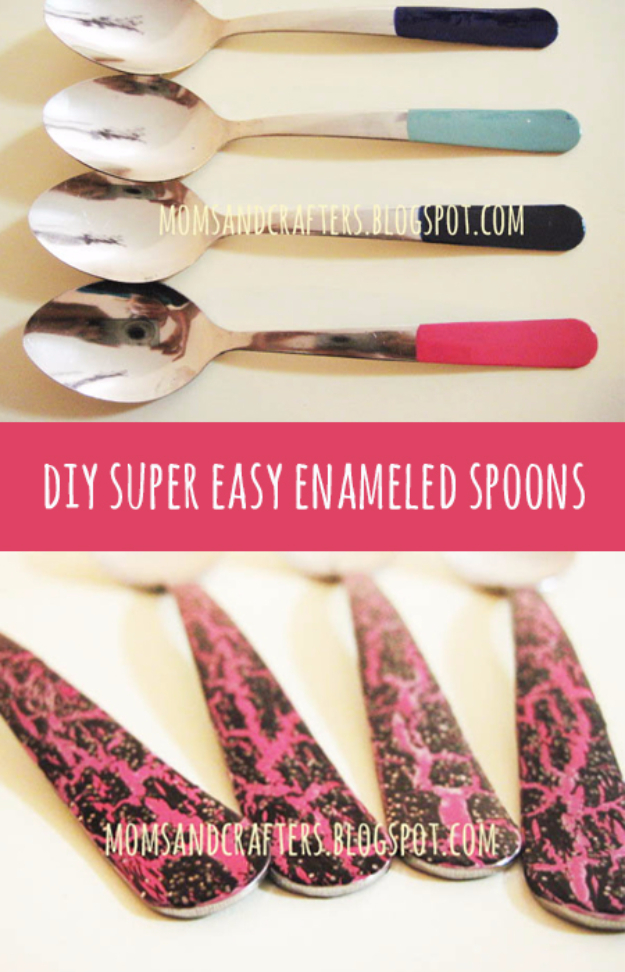 The rest of your home will know whose headphones are whose. No more fighting!