I'm really excited to share these ideas with you today! I love shoes but I don't love how messy my closet gets. Shoe organization can be a headache but it doesn't have to be. So, sit tight because these ideas are going to make you want to run to your closet and start right away!

1. Over the Door Shoe Racks
These don't have to necessarily be made for shoes. I have used just those door organizers in the past and they work perfect for shoes, and best part they are off the floor! Picture from Grace and Beauty.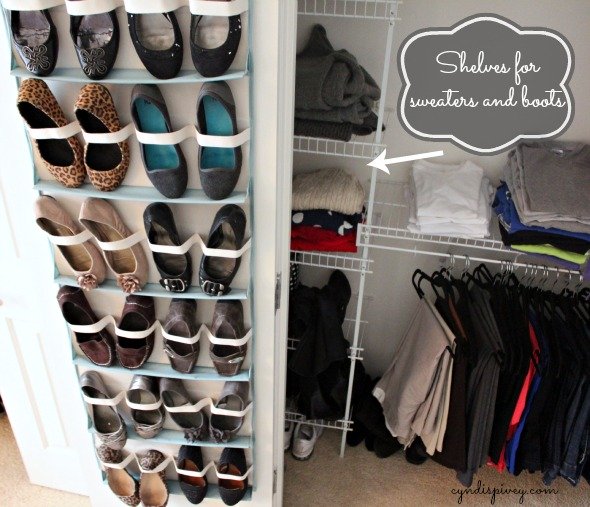 2. PVC Pipe Shoe Rack
This is an awesome (and fairly simple) DIY shoe rack. You can even paint the PVC and make it look like a cool addition to your room! Get the tutorial from Cookie Loves Milk.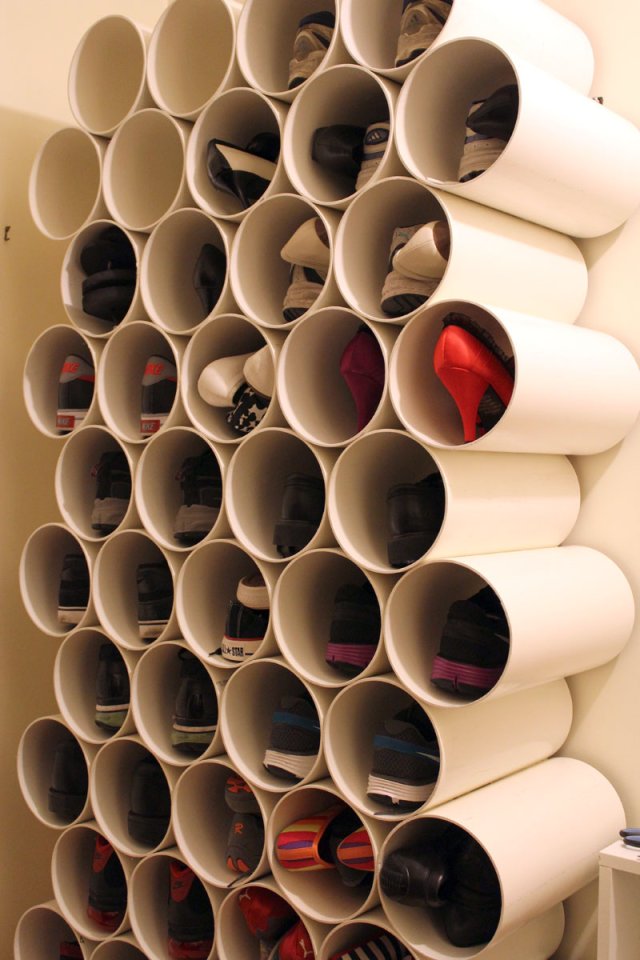 3. Spinning Shoe Shelves
I got this great idea from HGTV. Just find an inexpensive spinning shelf and use it to store all those extra shoes!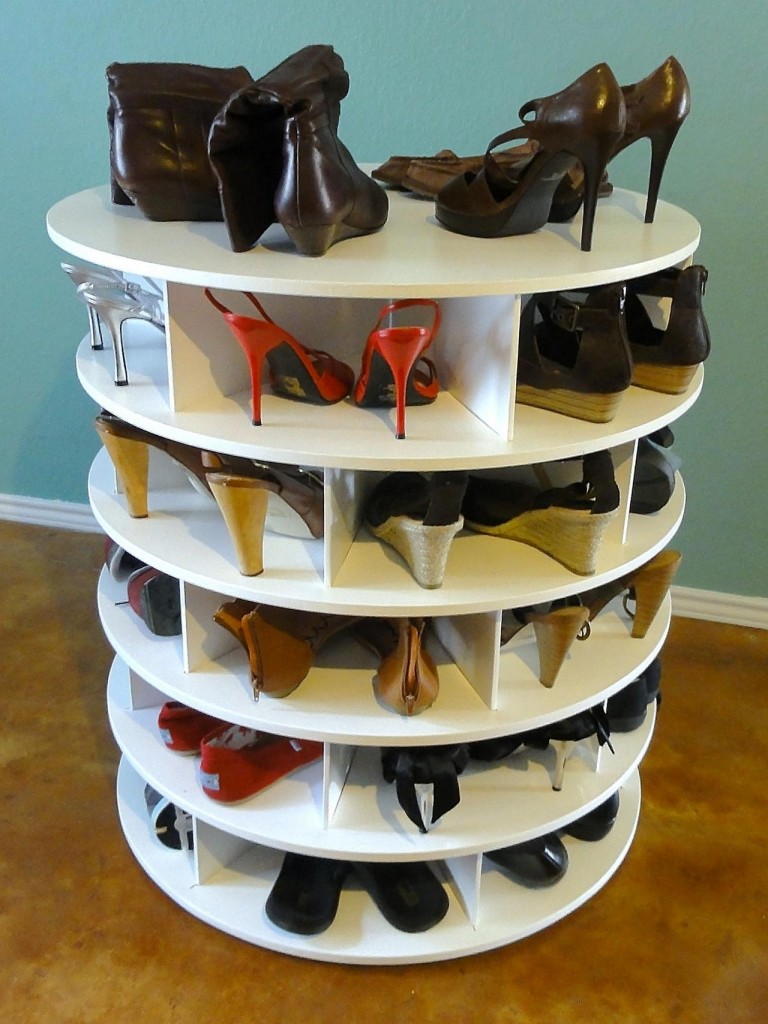 4. Stair Drawer Storage
This wouldn't be the most convenient option for your every day shoes, but for your off season shoes or the ones you don't wear very often it's perfect to get them out of the way!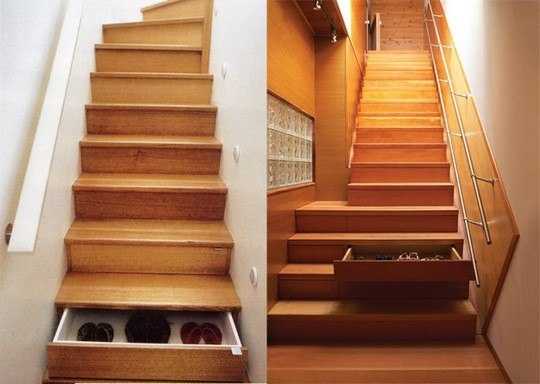 5. Hanging Heels on the Wall
Just hang a few rows of crown molding (or really anything with a ledge) and you can hang up all your heels on the wall! I found this idea from House to Home.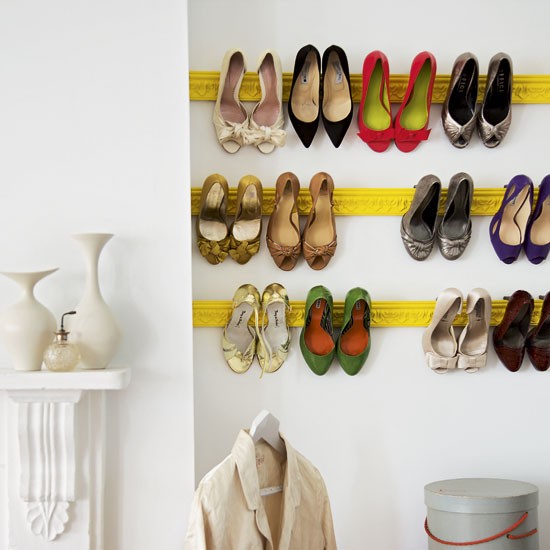 6. Bend Some Wire Hangars to Hang your Flats and Sandals
I love how they added the little touch on the hangar to make it look so cute! A great idea from Apartment Therapy.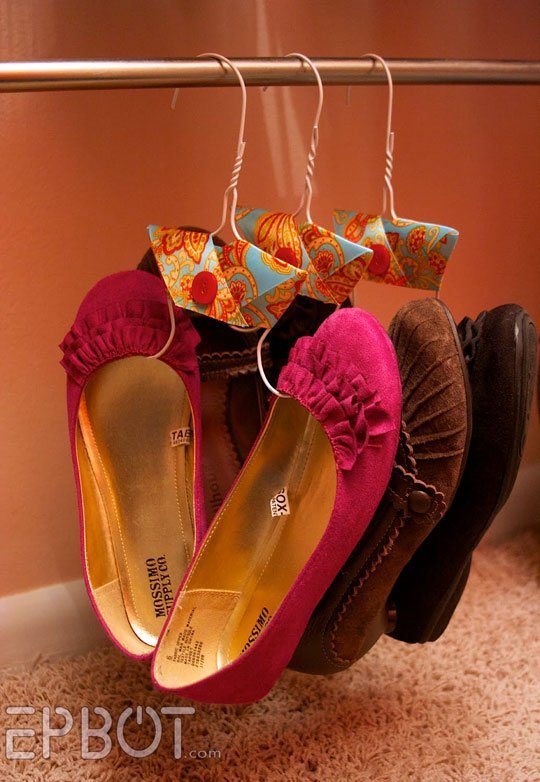 7. Elastic Shoe Storage
I thought this was a great idea from KY Closets.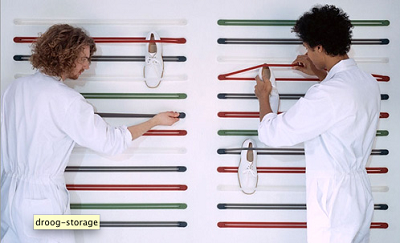 8. Shoe Ottoman
I love this idea. No one else will even know they are under there, and the ottoman is a great furniture piece! I thought this one that I found from The Sole Secret was awesome!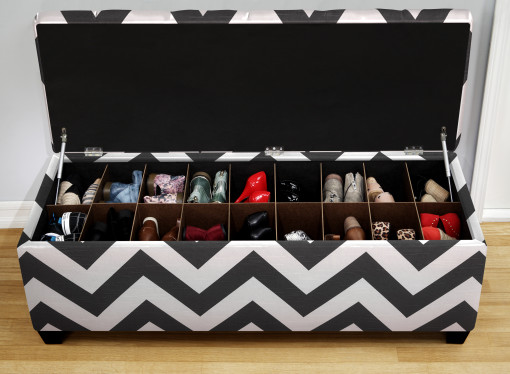 9. Shoe Tree
I think this shoe tree I found from Fashion for Home is incredible! This one to buy is a bit pricey, but if you (or your husband) is handy I'm sure you could create your own DIY replica!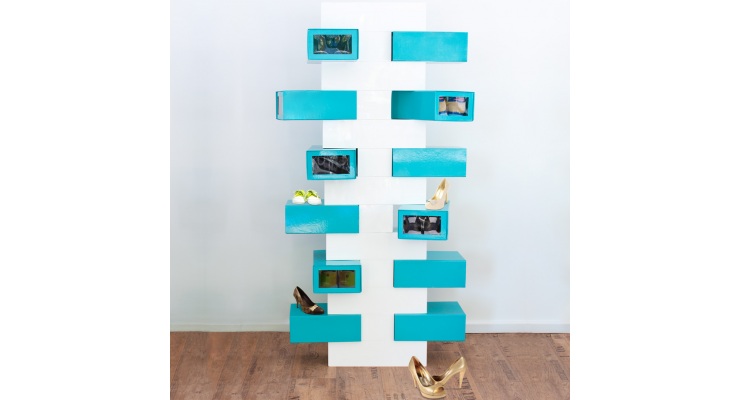 10. Stackable Shoe Bins
A great idea if you have more vertical room. It allows you to stack your shoes without crushing and ruining them! I found these ones from A Place for Everything.