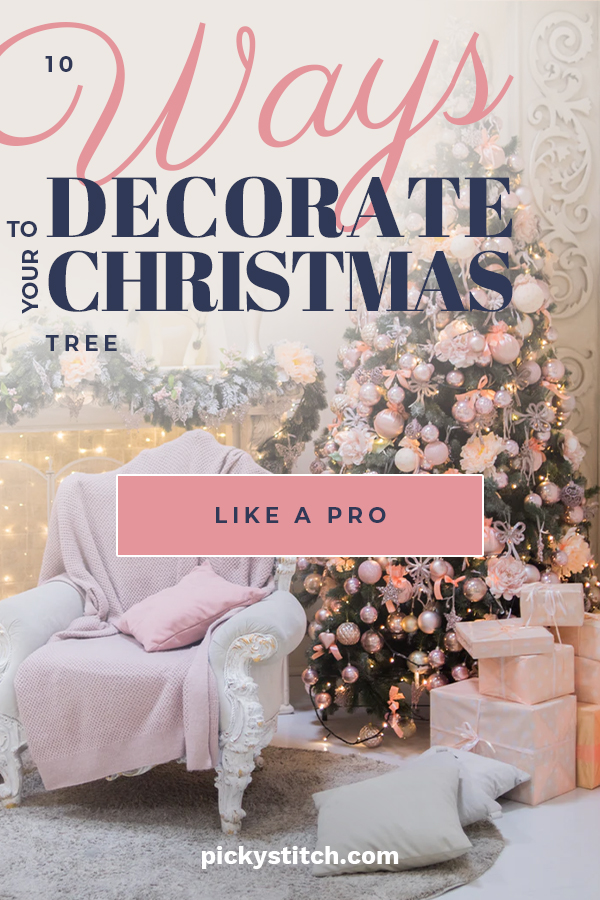 You can't go wrong with a classic red, white, and green Christmas tree! Use plaid ribbon to add depth to your tree decor and sprigs of holly berries. They look great peeking between the branches of your Christmas tree.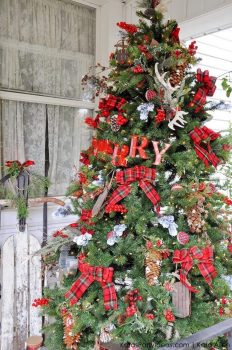 Use items found in your yard and garden to decorate your Christmas tree. The pinecones are the focal point of this cozy tree. Don't be afraid to also experiment with twigs and other small branches. Bring the outdoors in!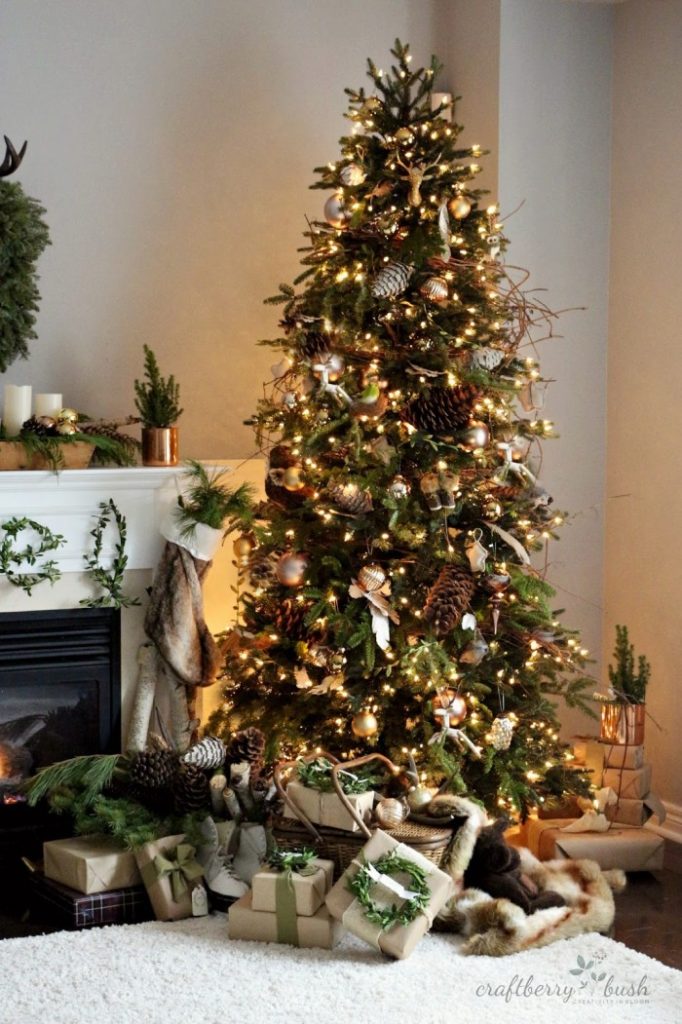 Sometimes, all you need for a farmhouse inspired Christmas is a fun holiday garland. Check out this buffalo plaid garland from Just Destiny Mag. You can create one yourself using a pair of socks (seriously, socks!) and empty bulbs. Tie them off with ribbon or twine.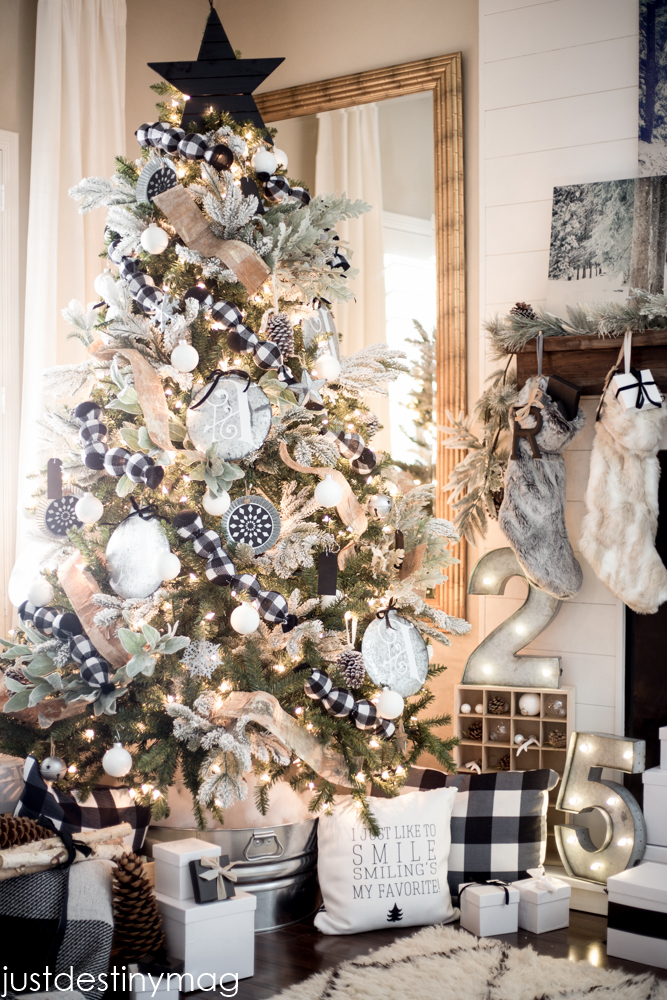 Not sure if you want go all the way with a completely white tree? Try a snow topped tree instead! Use cotton, fleece, feathers, and other materials to create a tree straight out of a winter wonderland. Don't forget to add red or blue ornaments for a hint of color.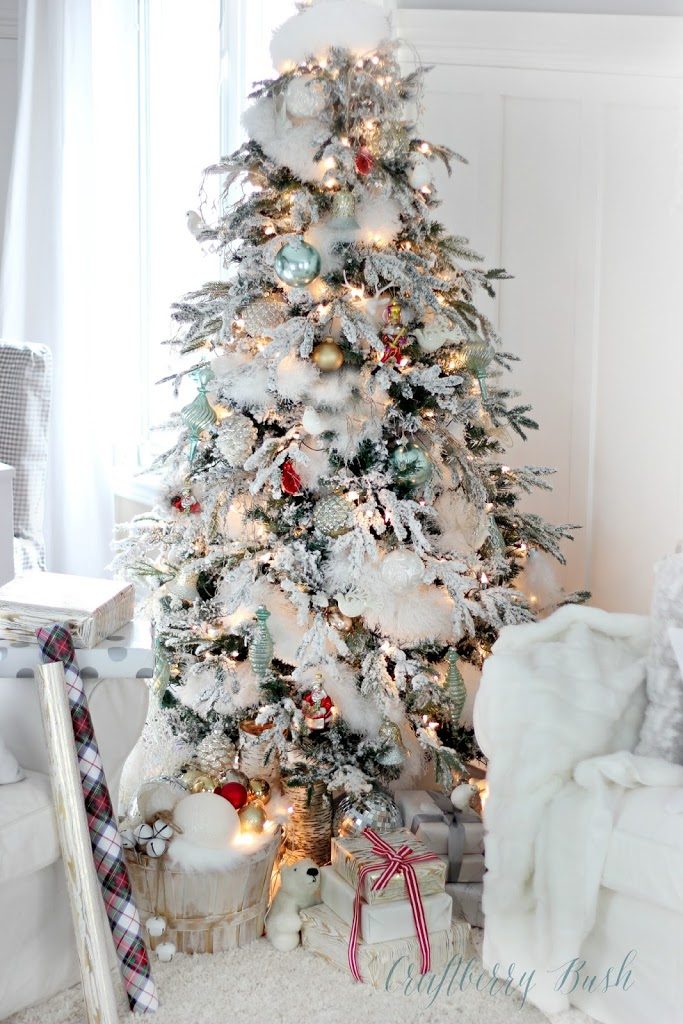 Sometimes, more is less! Keep your tree simple this year by decorating with netural colored ornaments. Add clay stars!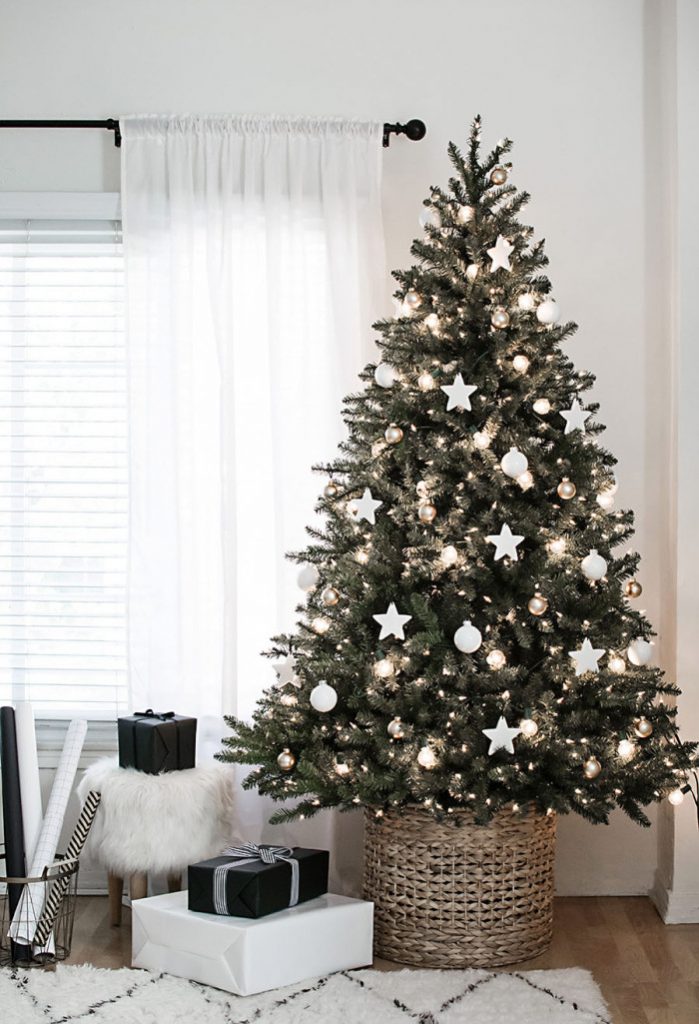 Add white poinsettas to your tree for an elegant look this season. Tie the tree together with a white (or even burlap!) garland, and white berries. This would look beautiful in any home.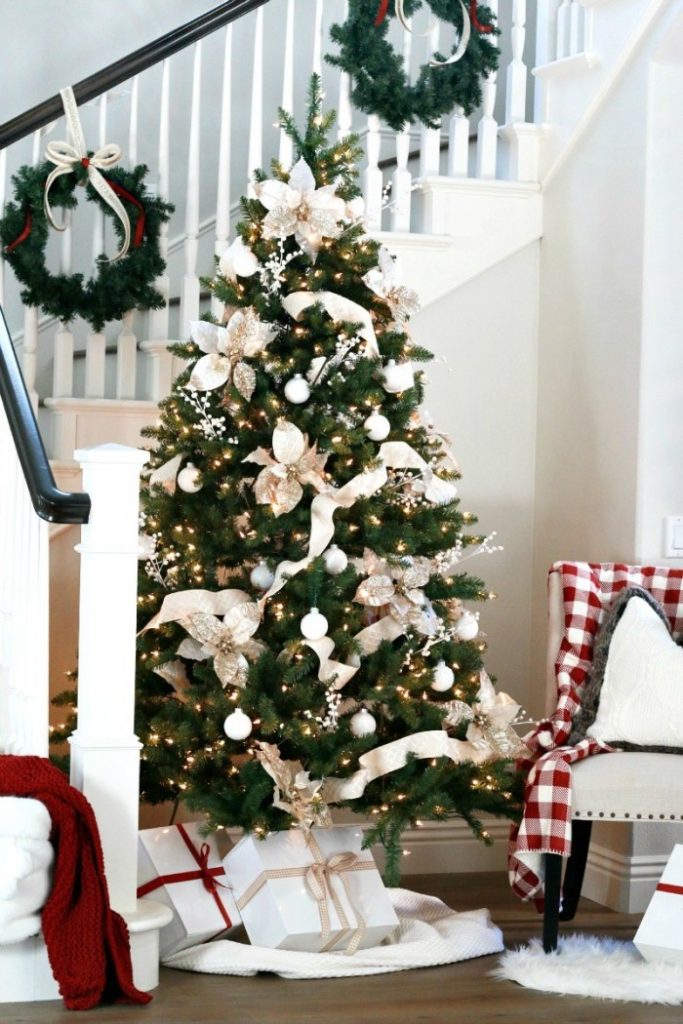 Regardless if you live in New Mexico, and its still 70 degrees out, you can't go wrong with using wooden letters to decorate your tree. Pick your favorite saying, and string the letters together with ribbon, if desired.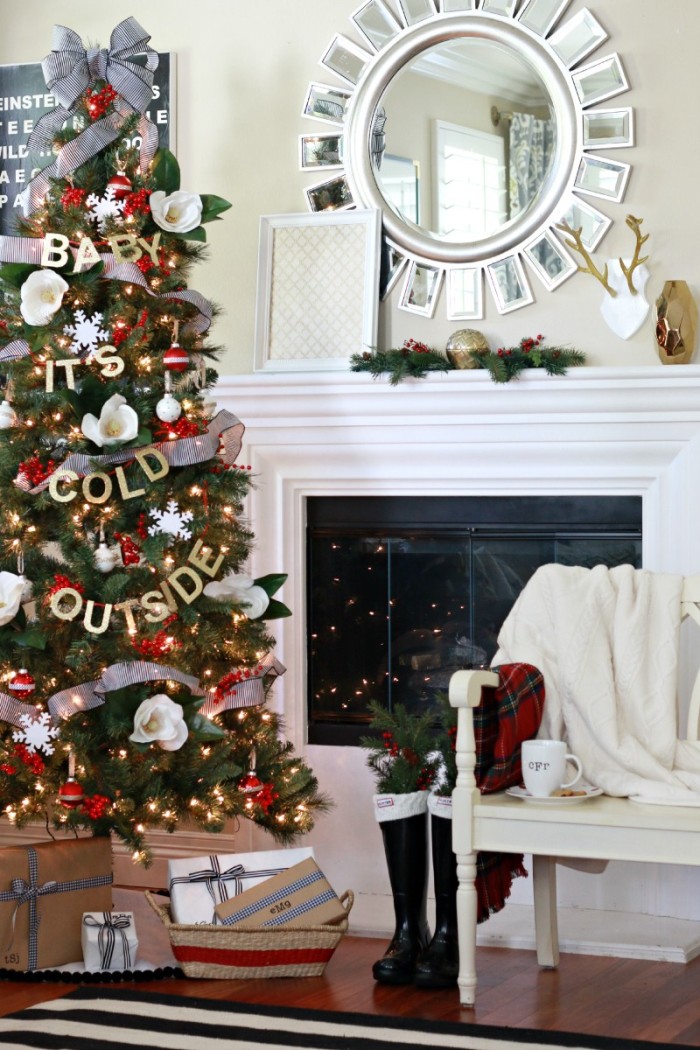 Completely customize your tree by DIYing the whole thing!  Add letters, homemade ornaments, garland, and a tree topper to make this YOUR tree. Check out this article for DIY ornaments and tree toppers!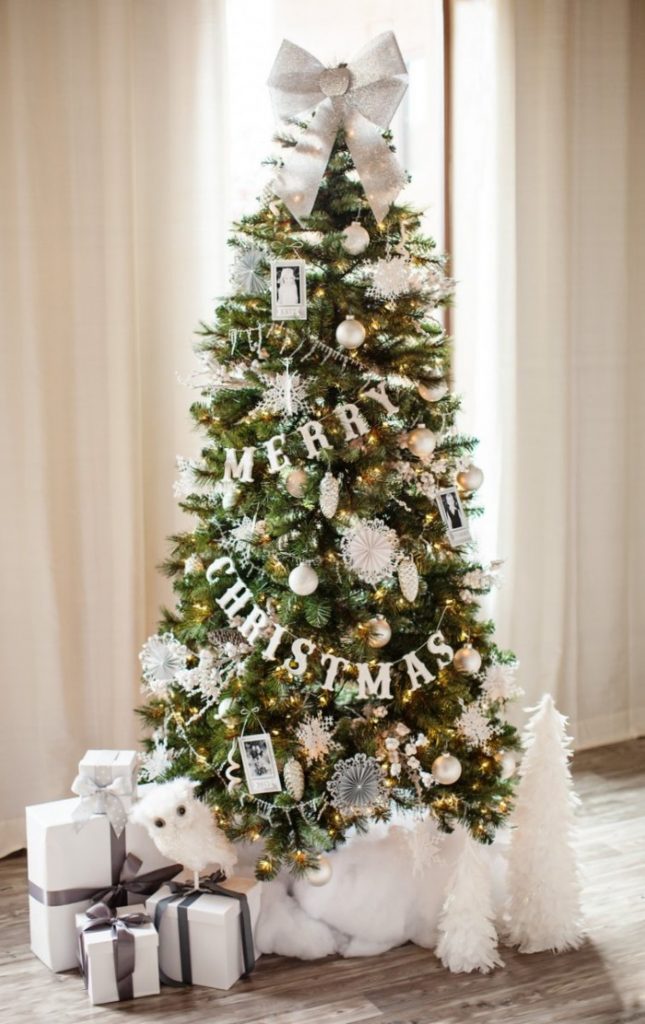 Modernize your Christmas tree by using different metals and textuers. The gold metal, and uniquely shaped ornaments make this tree completely modern!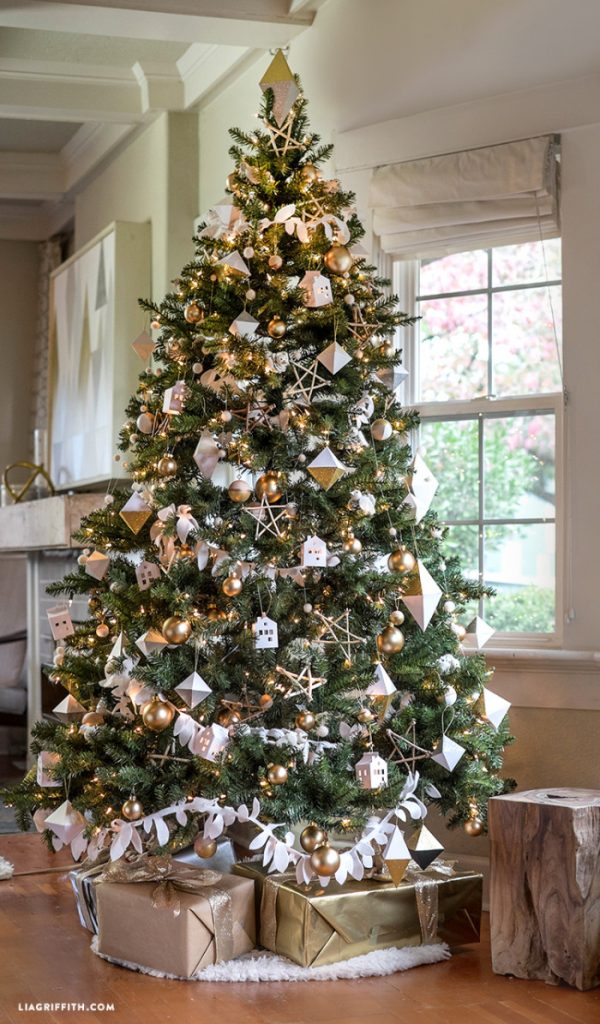 Roses and other warm hues will make this romantic tree the center of your home.