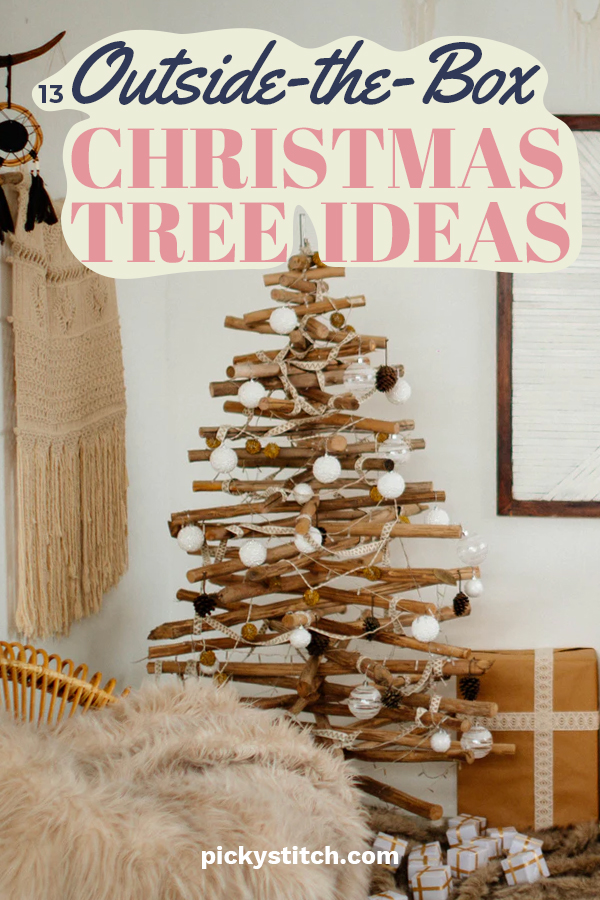 1. Wooden Christmas Tree Box This DIY rustic Christmas tree is the perfect way to store your Christmas cards. Click the link for the tutorial, and don't forget to add a garland and a tree topper!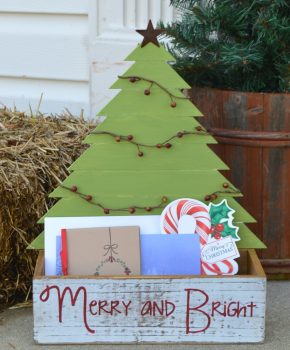 2. Coca-cola Glass Bottle Christmas Tree Makes for great decor and an even better gift!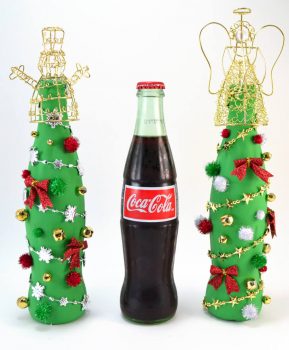 3. Christmas Ombre Glitter Tree Who doesn't love glitter? And ombre, for that matter?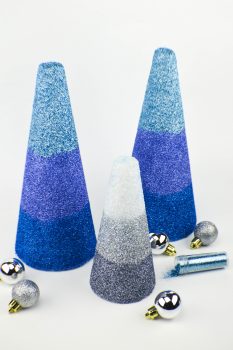 4. Vintage Yarn Wrapped Christmas Tree Put your leftover to yarn to good use with this DIY yarn wrapped Christmas tree. Don't forget to decorate with a miniature garland and tree topper.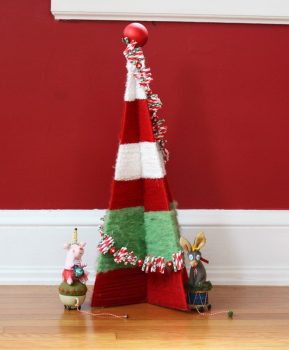 5. Pom Pom Cone Christmas Tree Similar to the previous idea, wrap yarn around different sized craft cones (empty yarn spools work perfectly to!). Decorate with pom poms and a tree topper!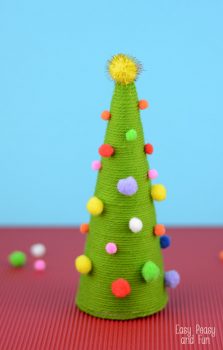 6. Wall-mounted Copper Pipe Christmas Tree If you don't have much space, a hanging Christmas tree could be the perfect solution for you. Use copper pipes and glass ornaments for a boho themed Christmas tree.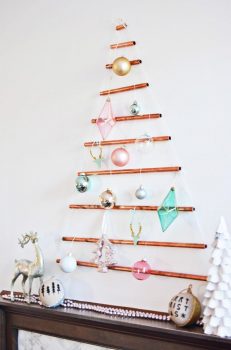 7. Tropical Eco-friendly Christmas Tree! Going on a cruise over Christmas? Try decorating with a large house plant! Perfect for Christmas in Hawaii, use ribbons and ornaments to bring a little holiday cheer to the beach!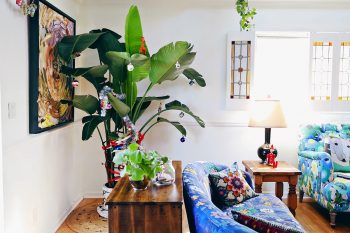 8. Christmas Yarn Tree An easy and warm design created from balls of yarn. Glue them together for a perfect door decoration.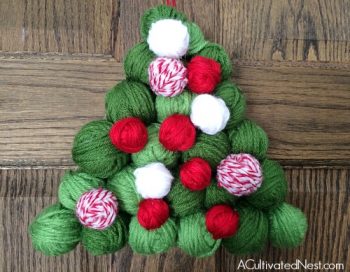 9. Christmas Tree Advent Calendar. Hang up your advent calendar envelopes in the shape of a Christmas tree. Use a small basket for the "trunk" and pine tree cuttings for an added touch of holiday festivity.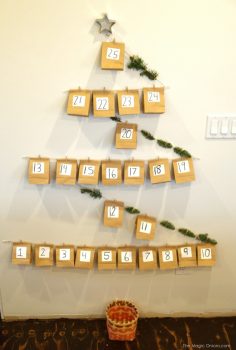 10. License Plate Christmas Tree Honor the family that can't be with you this holiday season! Fashion a Christmas tree out of license plates from your home state, places visited, or anywhere else you call home.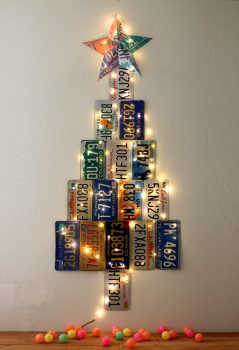 11. Colorful Christmas Tree Craft A great accent for a room with dark hues! Use colored pieces of cardstock (in various sizes) and string them through a dowel. Decorate the base of the "tree" with gold glitter!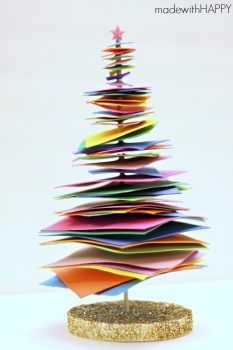 12. Plywood Christmas Tree Great for Christmas cards! Using a saw, cut a tree out of a piece of plywood. Decorate with a small garland, and hang your Christmas cards from it!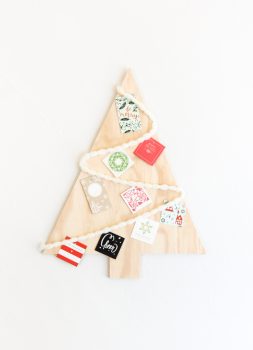 13. Donut Christmas Tree Dessert Your co-workers will love you when you show up to the holiday party with Christmas tree donuts! Simply frost your donuts with green icing and sprinkles. You can even use donut holes as ornaments!