Click the header for original recipe links!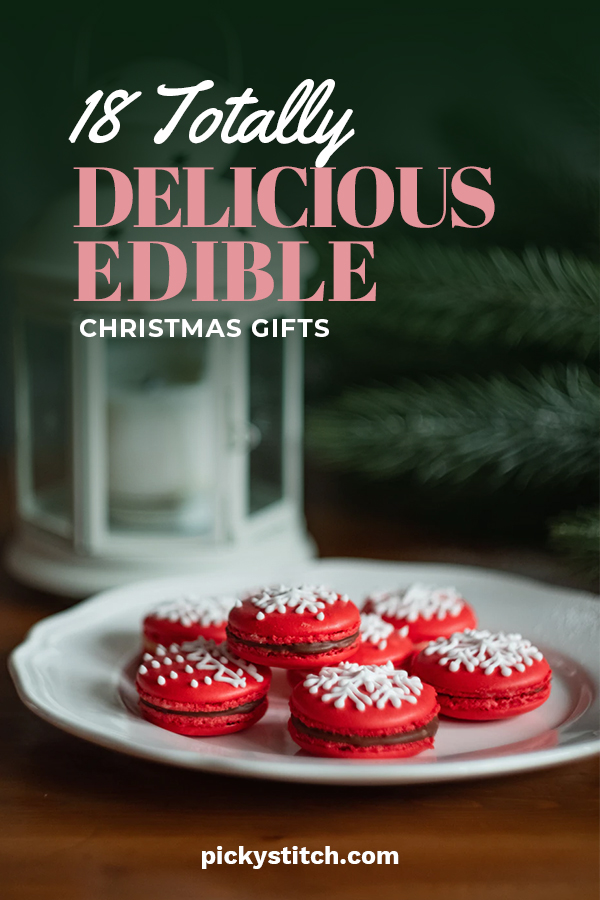 1. Reindeer and Snowmen Treats
The perfect treat for kids and adults alike! Use Sno Balls and Swiss Rolls to create these darling Christmas desserts.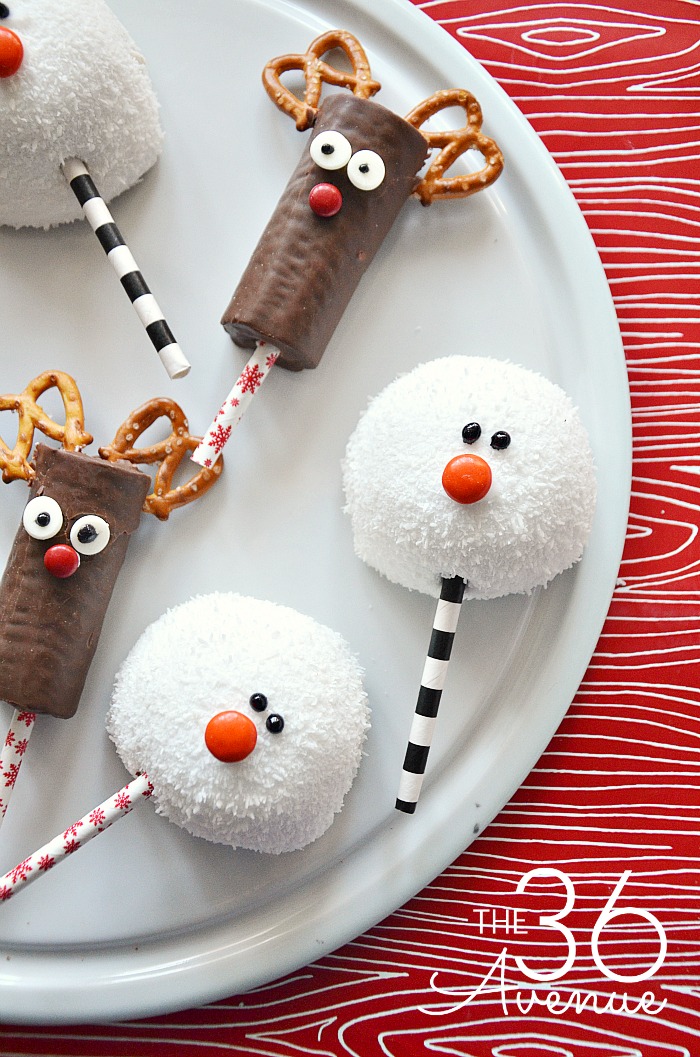 Nutella lovers, this one is for you! Chex Mix and Nutella come together to create a delicious holiday treat.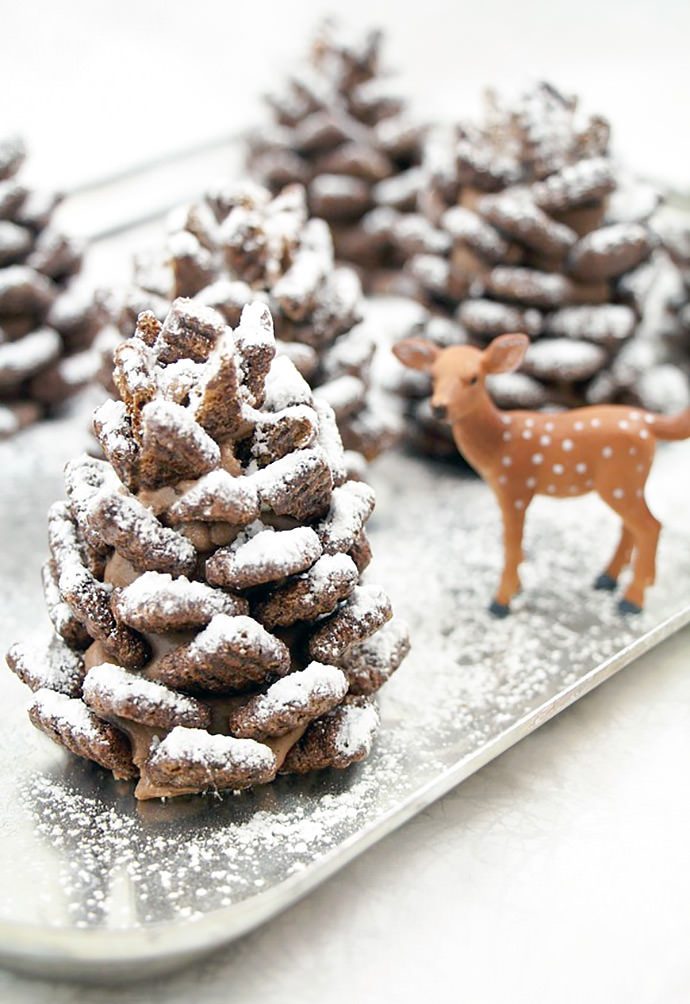 3. Krispie Treat Christmas Tree
Who doesn't love a classic rice krispie treat? Add a few drops of green food coloring to your melted marshmallows, and create a Christmas tree. Decorate with M&Ms as Oreos and a gummy candy for the tree topper!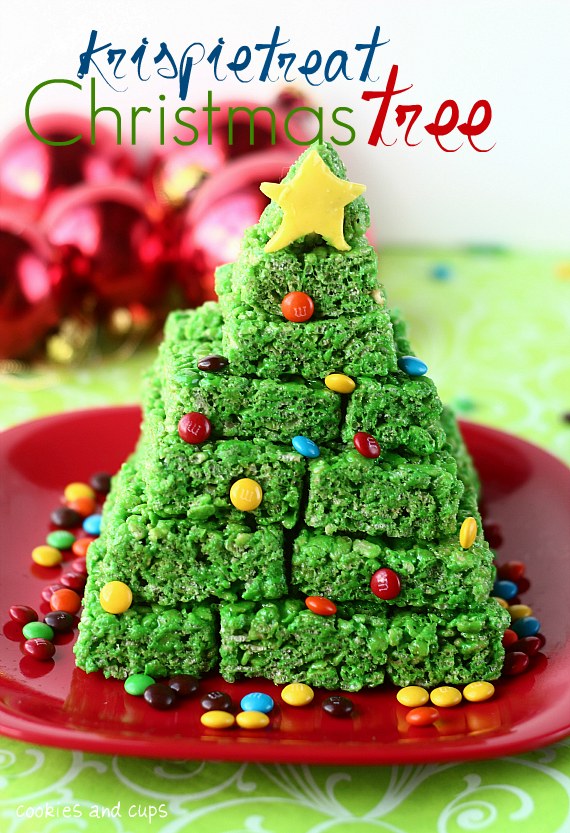 Make these darling snowmen from mini donuts, Jelly Beans, Twizzlers, and Mike and Ikes. A perfect sweet treat for your neighbors!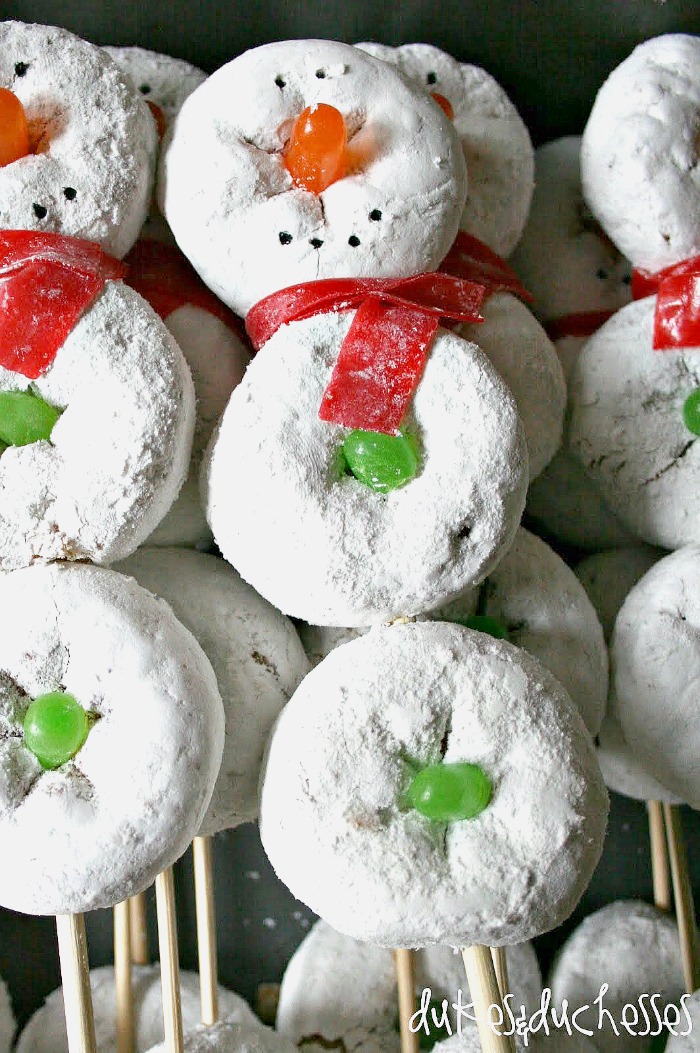 5. Candy Cane Marshmallow Pops
These would be a delicious addition to any mug of hot cocoa. To begin, stick mini candy canes into a large marshmallow. Cover with melted milk chocolate and sprinkle them with crushed candy cane.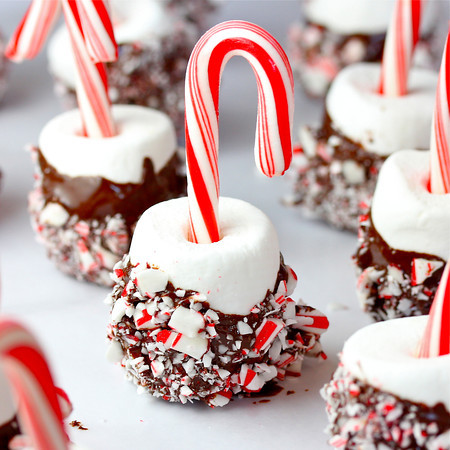 Melt Rolos onto hard pretzels. Before the candy hardens, add a nose and two eyes to your reindeer!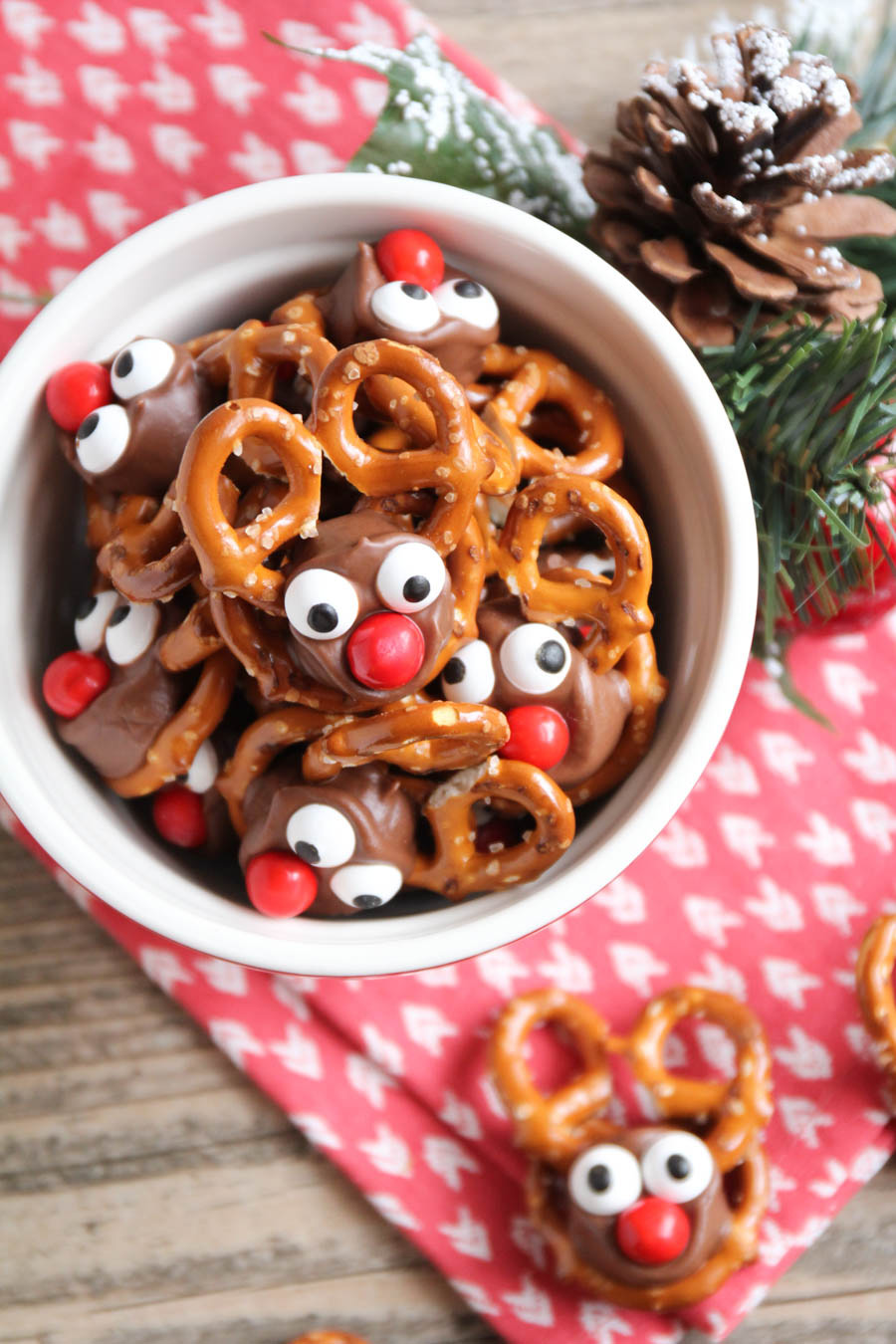 7. Chocolate Covered Strawberry Christmas Trees
Chocolate covered strawberries are the perfect snack for any holiday! Using food coloring, color white chocolate and fully cover your strawberries. Attach them to an Oreo for a Christmas "Treeat."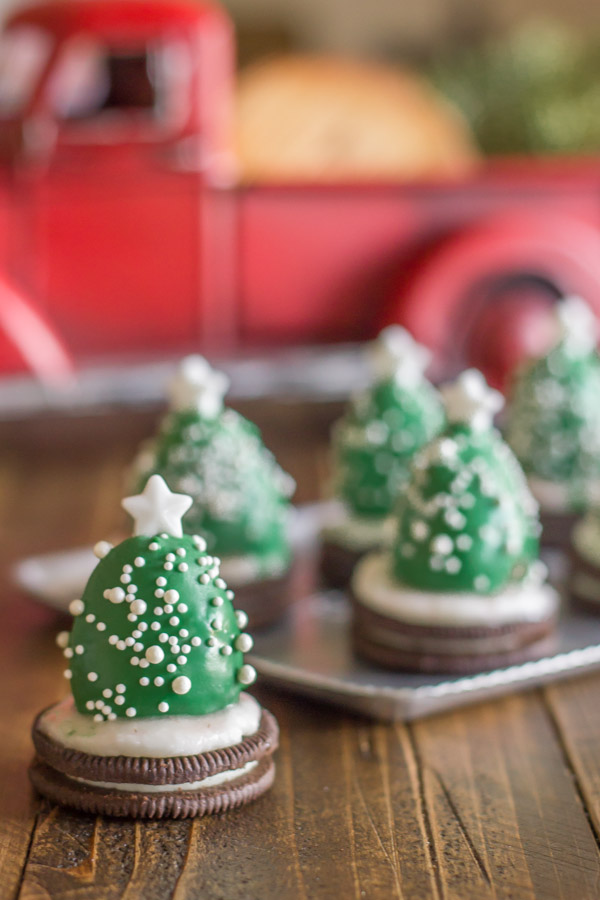 8. Peppermint Lollipop Cupcakes
Cupcakes can be totally festive with a red swirl accent, and a popsicle stick holder.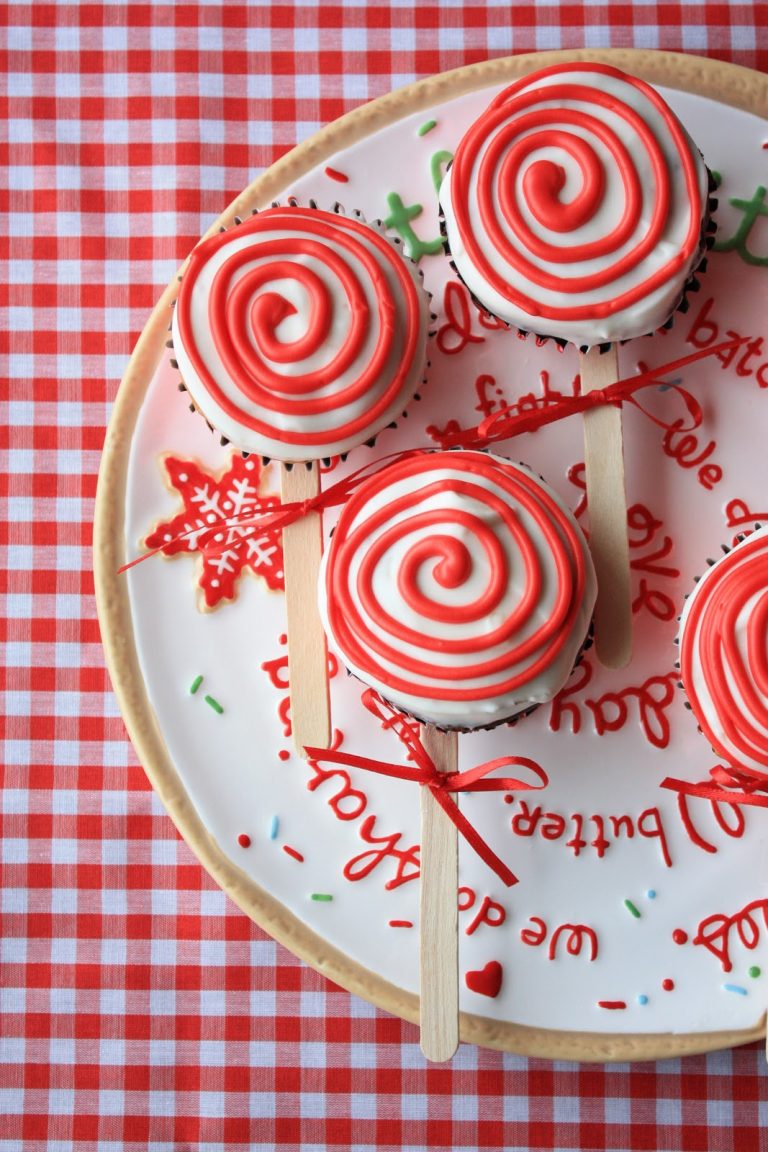 9. Perfect Frosted Sugar Cookies
You can't go wrong with a plate of traditional Christmas cookies! Use the recipe above for my favorite sugar cookie recipes!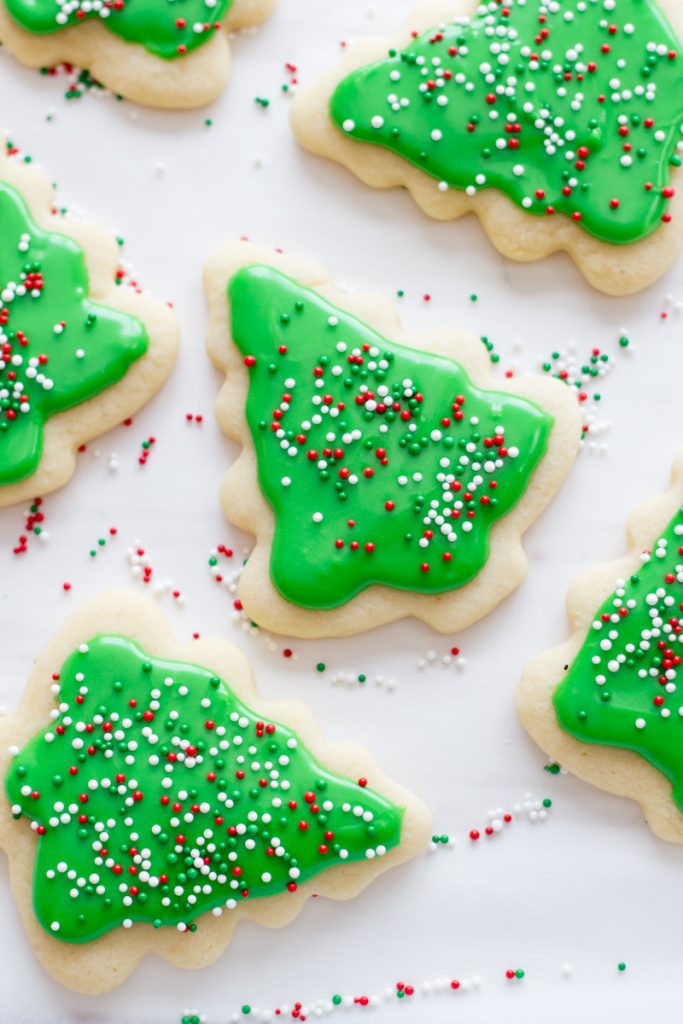 10. Reindeer Food
Part of the fun is eating out of these fun containers!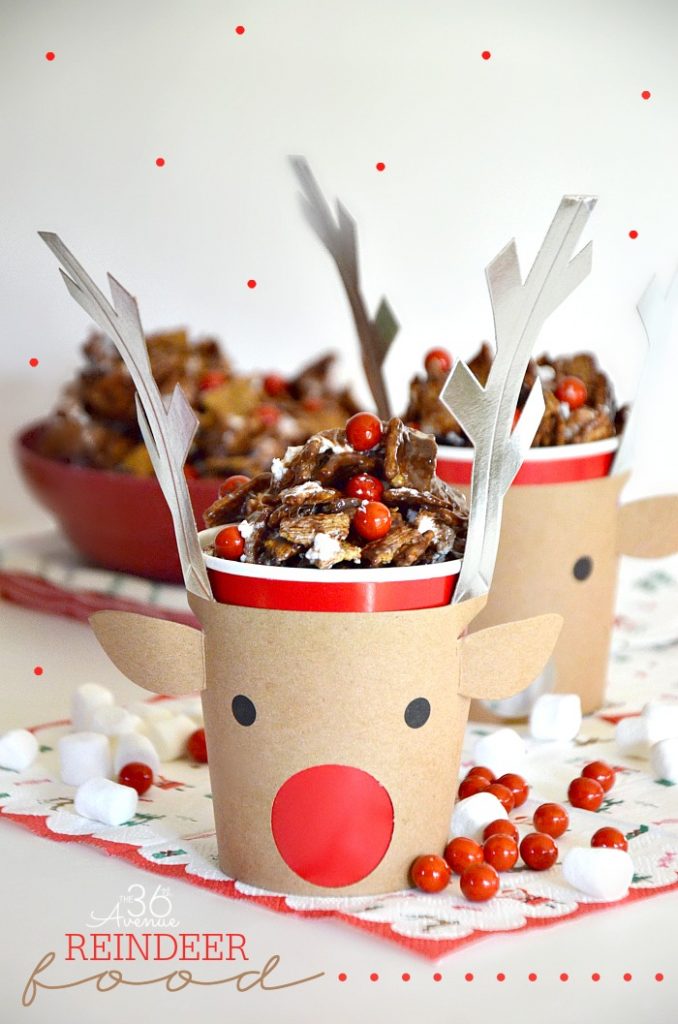 Using your favorite brownie recipe (boxed brownie mix also works!) to make these delectable brownie bites. Cut your brownies into triangles and use green frosting to create small trees. If desired, use a candy cane for the tree trunk!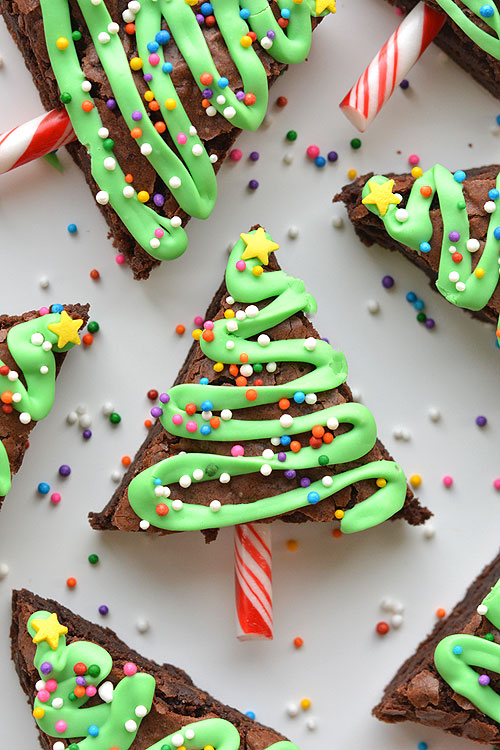 This super simple recipe only requires three ingredients, and about twenty minutes of cook time. But they taste like they took hours! Rolos, pretzels, and a coating of white chocolate combine together to create the tastiest treat.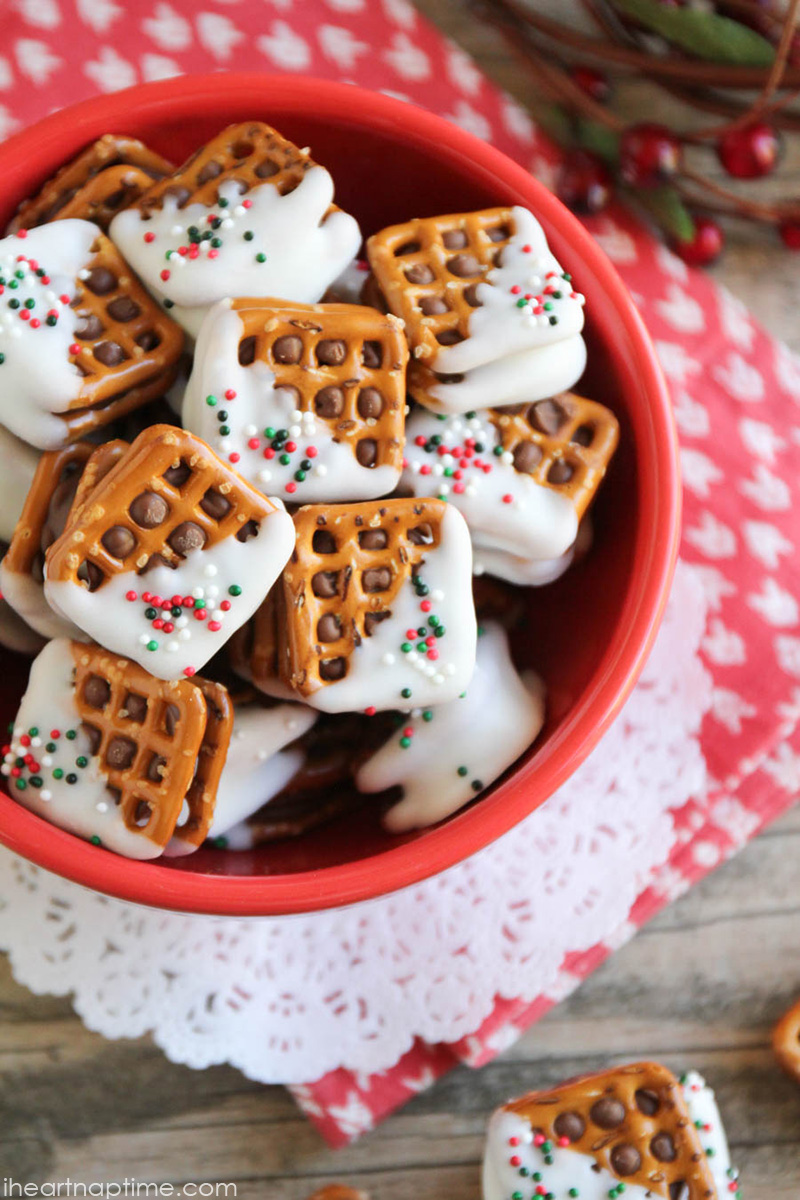 13. Peanut Butter Cup Christmas Trees
Reese's Cups are good in any season, but they're even more delicious around the holidays. Use a variety of mini and regular sized peanut butter cups to fashion a tree out of candies. Use a Hershey's Kiss as the "pointy" part of the tree.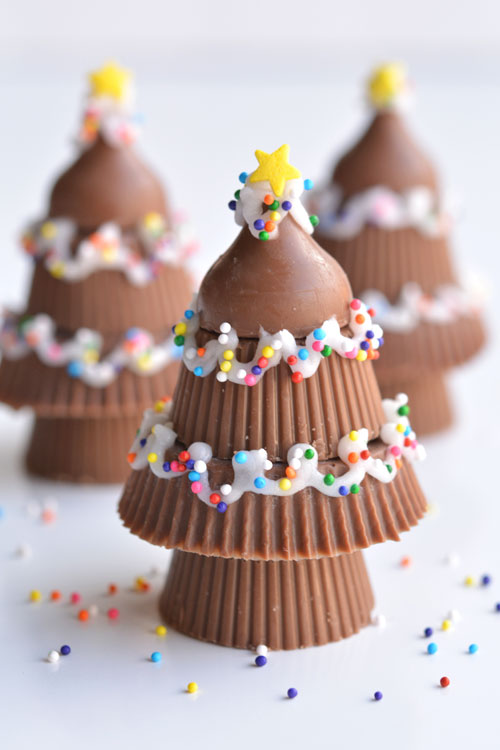 14. Meringue Cookies
These meringue cookies almost look too good to eat! They literally melt in your mouth, and make a delicious dessert for any holiday!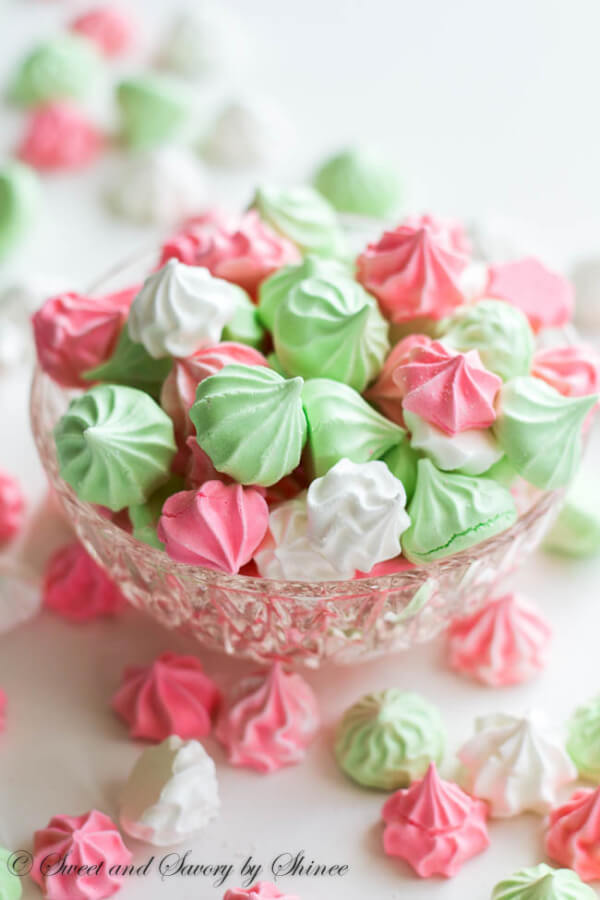 I look forward to making Peppermint Bark every Christmas! Use your favorite recipe (or the one above) and decorate your peppermint bark with candies and prezels!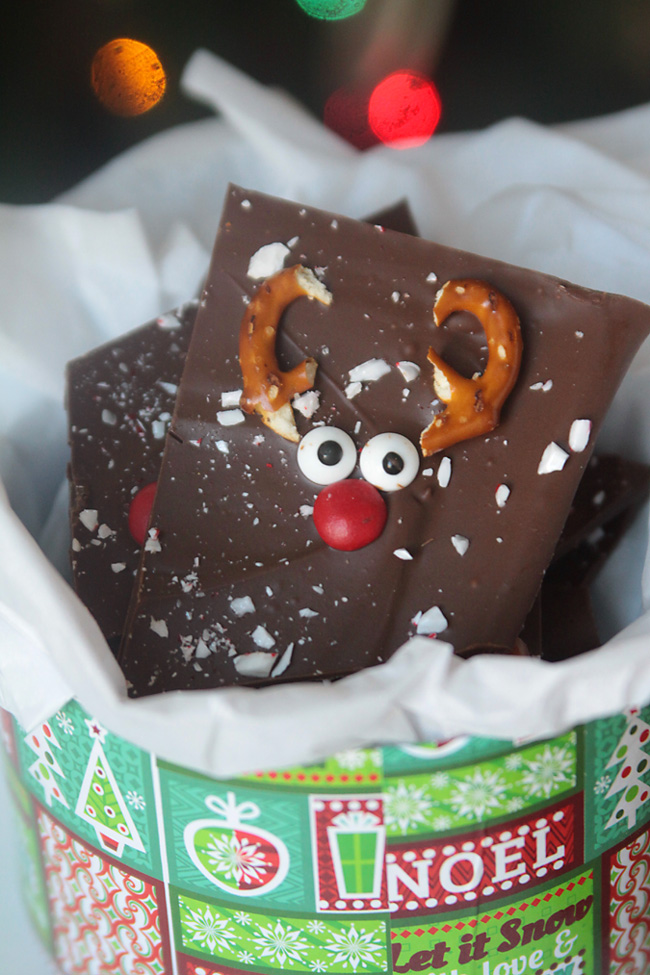 Decorate mini chocolate pretzels with sun flower seeds (for the nose!), fruit roll up, and mini chocolate chips!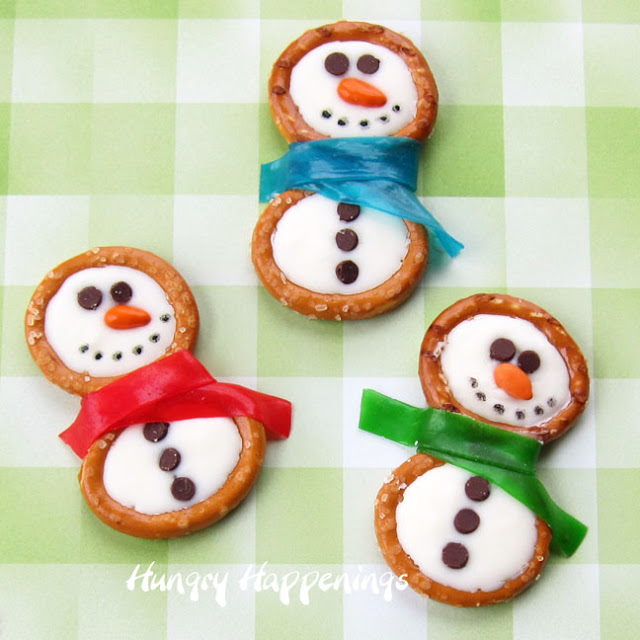 17. Oreo Ornaments
While these look incredibly time consuming, they really could not be easier! Simply dip Oreos into a bowl of melted Candy Quik, and decorate with M&Ms and other candies! Mini Reese's cups make a great ornament "topper!"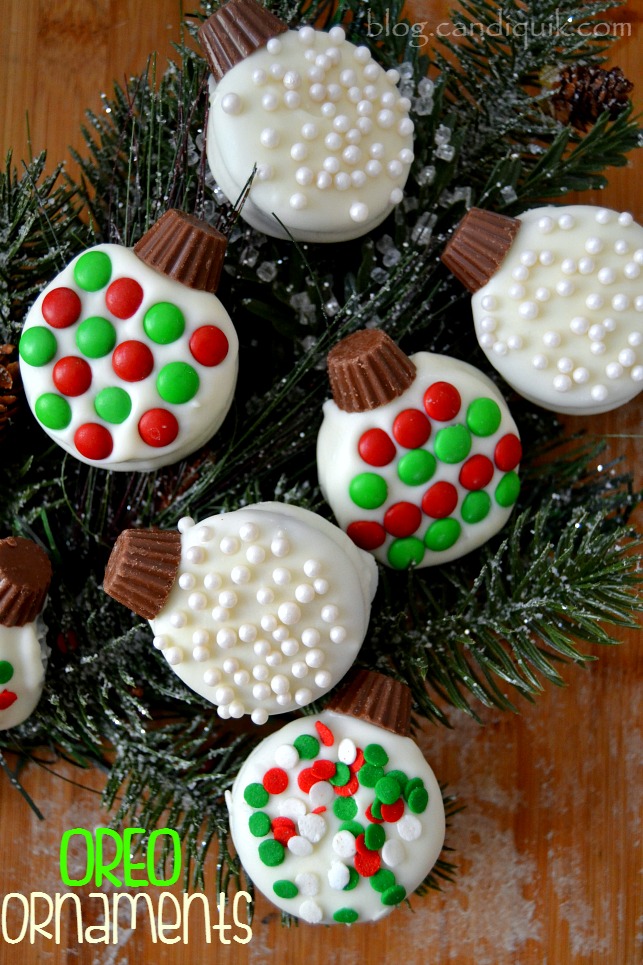 Cozy up by the fire with a warm hot chocolate cookie cup! These sugar cookies filled with chocolate ganache are absolutely to die for.