I have tons of old sheets hanging out in my linen closet! I've inherited many of them from a great grandmother, and contributed a fair few of my own to the collection! Aside from the occasional craft or painting project, I was having a hard time figuring out how to "thin out" my sheet stash. Don't miss these fun DIY projects!
Baby Mobile
Depending on the kinds of patterned sheets you've acquired, making your own baby mobile could be just the thing! You can use a silhouette blade to cut out the circles, or a simple pair of scissors. This is sure to relax baby, fast!

Pajama Plants
A set of vintage sheets got a brand new life with an easy sewing pattern from Ducky House. These pants even have a bit of vintage lace sewn right in!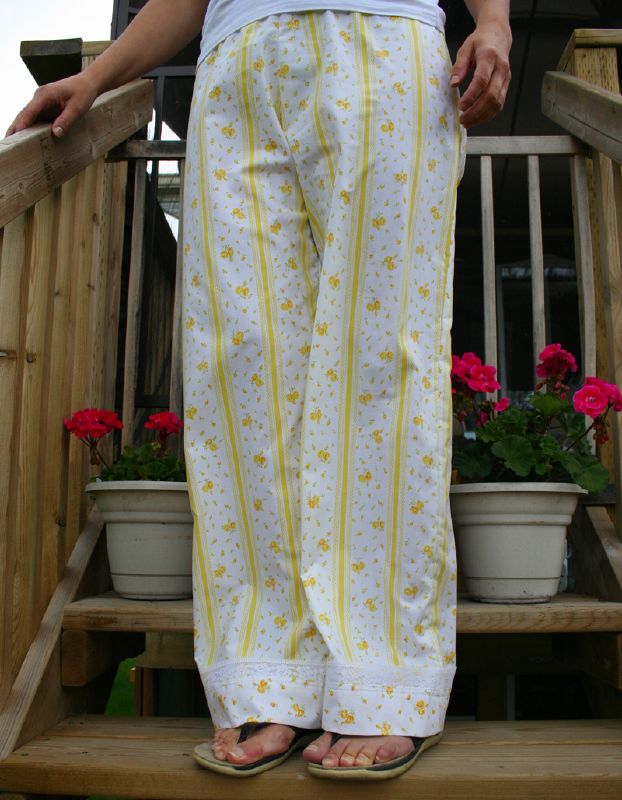 DIY Curtains
Use your new sheets to make a set of matching curtains! It's an easy sewing project; only a few seams are required, making this the perfect project for beginner sewers!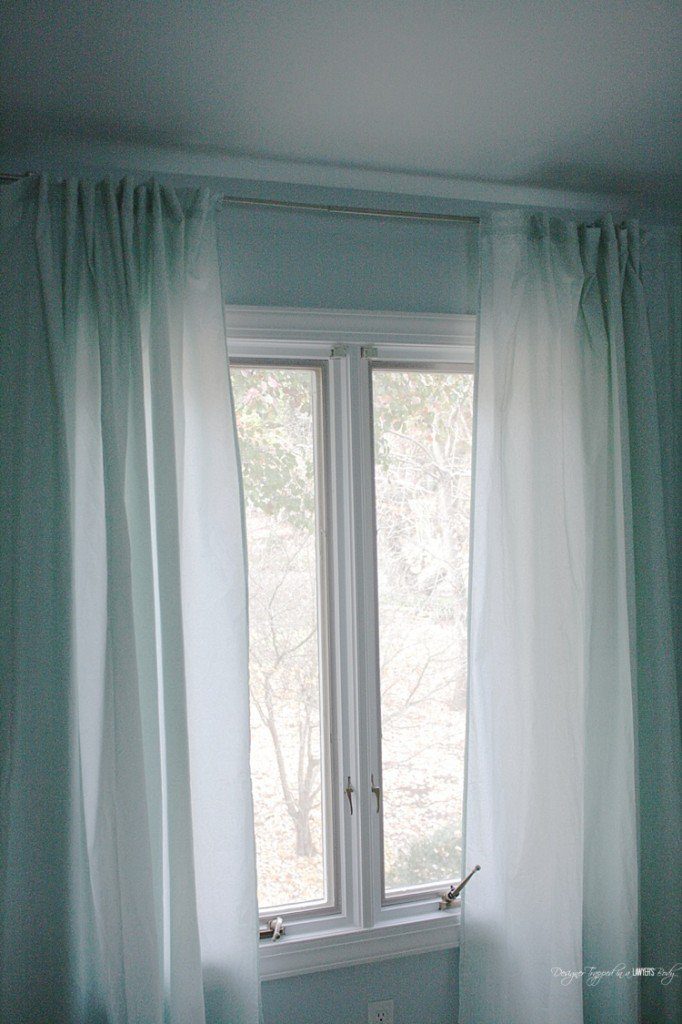 DIY Play Teepee
We are a family that loves "quiet time," so I am a firm believer that every playroom needs an adorable teepee for kids to chill out in! This teepee was made from an old sheet, wood slices, and twine. You may even have everything you need at home already!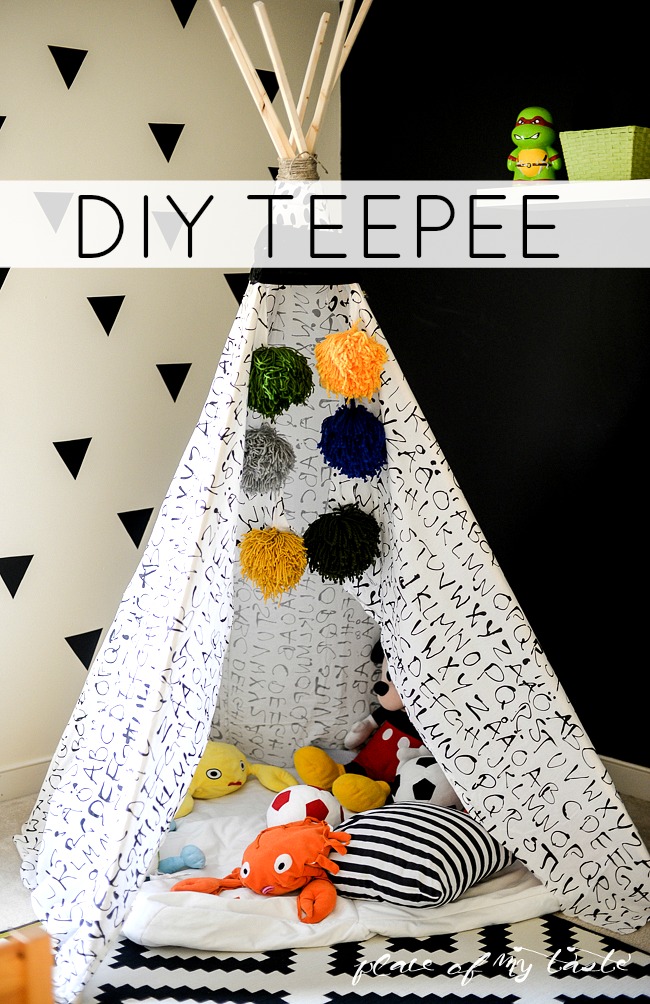 Vintage Sheet Headband
This isn't a DIY project, but I think it could be figured out pretty easily! This Etsy shop owner used a set of vintage sheets to create an adorable headband. Head to her shop to purchase it for yourself!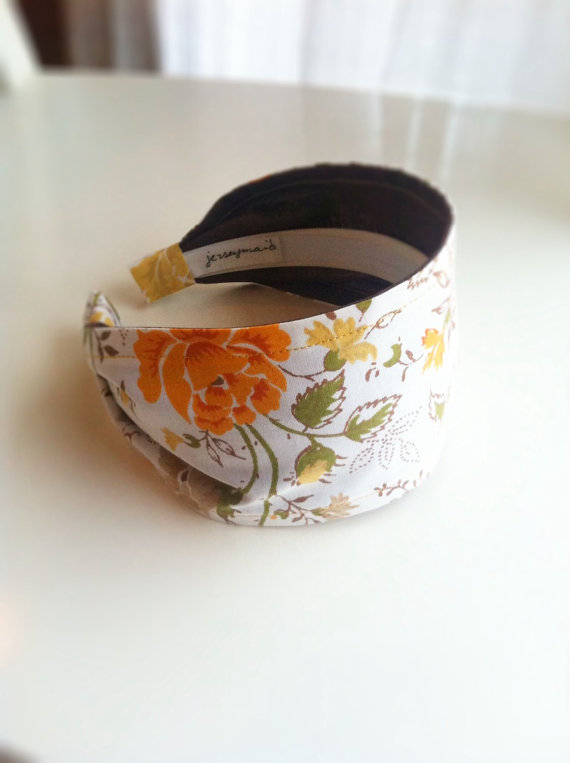 DIY Hangers
I hate when my hangers don't match…or at least kind of "go" together! Wrap sheet strips around the edge of your hangers for a fun patten that can't be beat, and a boutique-y style in your own closet.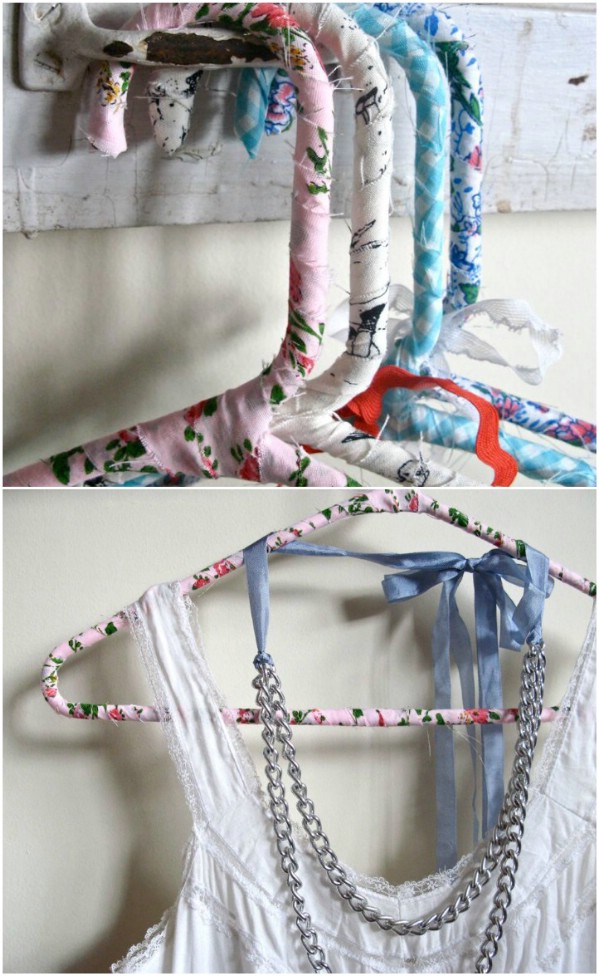 DIY Bracelets
Sadie from Sadieseasongoods found a set of vintage bangles at a thrift store (and they had definitely seen better days) and decided to make them a little more "her style." Use hot glue to attach one end of the sheet to your bracelet, and wrap the fabric scrap around the rest of the bracelet. Pick up some jewels from the craft store to give it a little more "pizzaz!"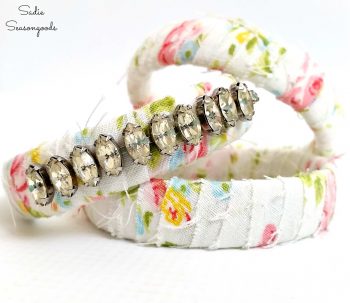 Hanging Wall Decor
This blogger hung sets of sheets on an embroidery hoop and used them as wall decor in a child's nursery. I love how all of the patterns are slightly different, but they all still go together incredibly well! It's as easy as stretching the fabric over the embroidrey hoop!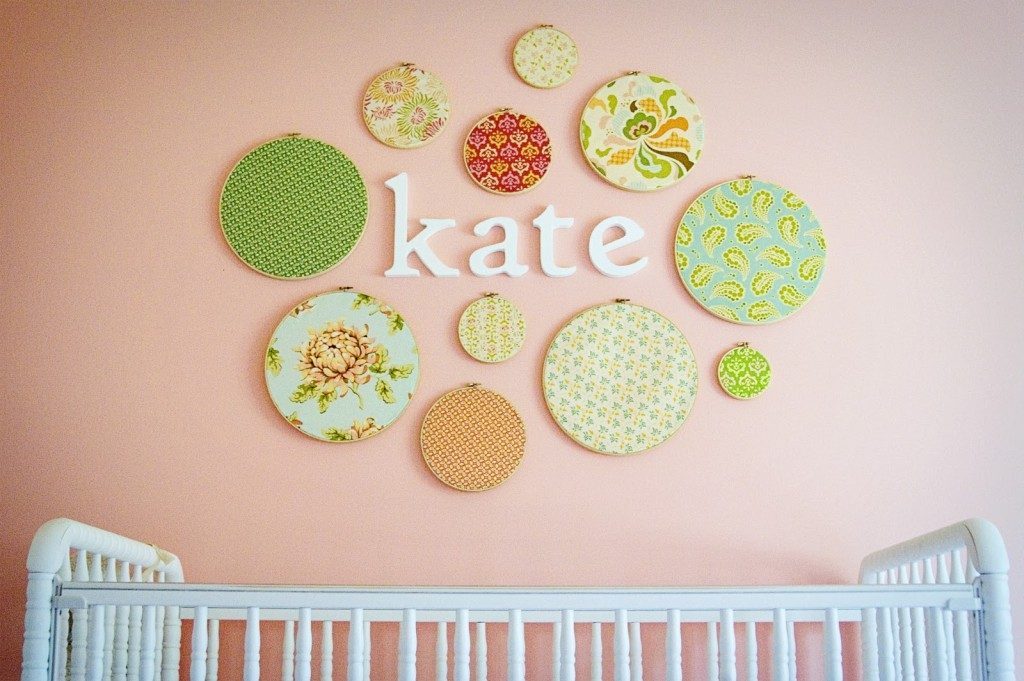 Sewing Machine Cover
Keep the dust off your machine, and brighten up your space while you're at it with a DIY sewing machine cover. This is another super easy sewing project, and even beginner sewers can have it done in less than an hour. Mix and match old sheets if you can, I love the contrast in the fabrics here!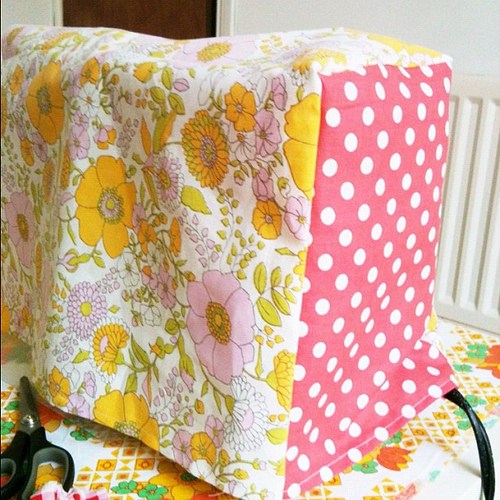 DIY Apron
This pattern is adorable, and the ruffles look perfectly vintage! Make one for your Mom for Mother's Day, or a matching one for your and your daughters!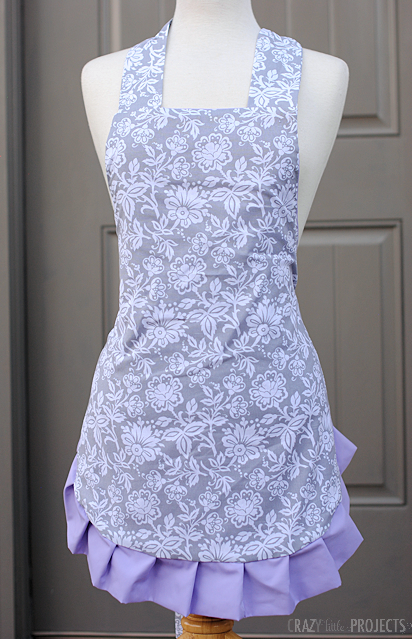 Looking for where I got my old-sheet repurpose ideas? Here they are, listed in order!
Baby Mobile from Sew She Sews
Pajama Pants from Ducky House
DIY Curtains from Designer Trapped
DIY Teepee from Place of My Taste
Vintage Headband from Etsy
DIY Hangers from Corinberry Pie
DIY Bracelets from Sadie Seasongoods
Hanging Wall Decor from Project Nursery
Sewing Machine Cover from Hearth and Made UK 
DIY Apron from Crazy Little Projects