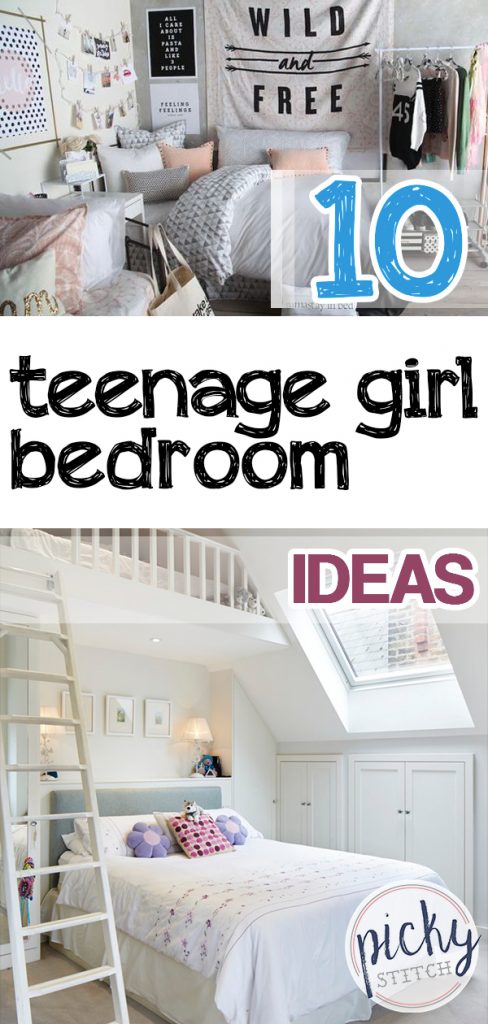 I was a teenage girl once! And boy do I (kind of) remember those angsty days locked away in my room. If you have a teenage girl, I'm sure you've heard the old "can I redo my room?" question asked thousands of times. If you're tired of supervising the project, or at least, paying for it, have your teenage girl test out one of these teenage girl bedroom ideas.
Stay on top of your academics and the trends with a chalkboard accent wall.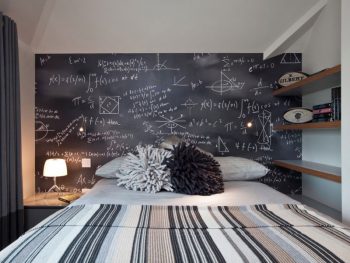 I had a bed just like this all throughout junior high. It was the perfect solution for me because it made the most of the space in my tiny room. Wayfair has great loft beds!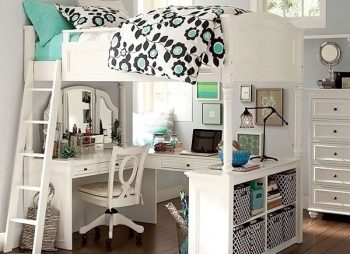 If she's got space for it, a bedroom corner is the perfect place for a vanity. Learn how to organize a tiny vanity such as this from My List of Lists.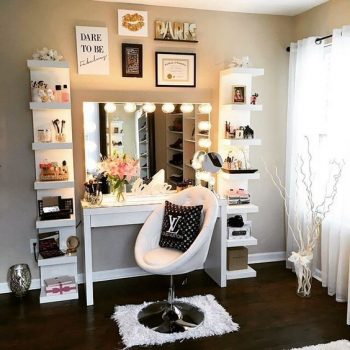 Weave a DIY dreamcatcher for some bohemian wall decor!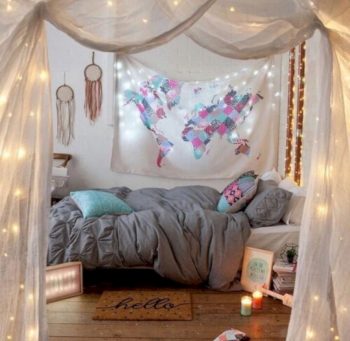 I did this to my bedroom as a teen..only I glued the images onto the wall. It was excruciating to remove them!  Send your kids off with the right adhesive and some fun photographs.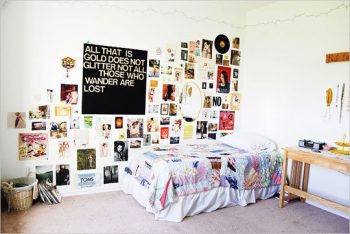 Repurpose a frame and keep track of the important things. Perfect for a desk, or a wall hanging, and definitely perfect for a teenage girl bedroom.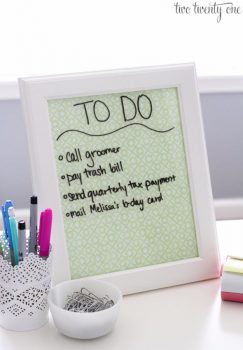 You all know how I feel about throw pillows; they're simply grand! Your kiddos might need help to sew these, or you could check out these no-sew pillow projects from Sunlit Spaces.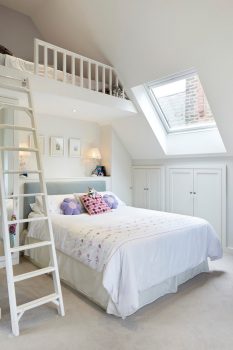 When she asks for a room update, hand her a pack of these stickers and let her go to town.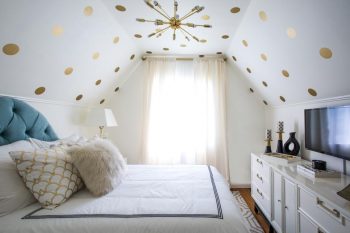 A string of lights can go a long way! Brighten things up with these gigantic bulbs strung about the bedroom. Take a peak at that hanging chair…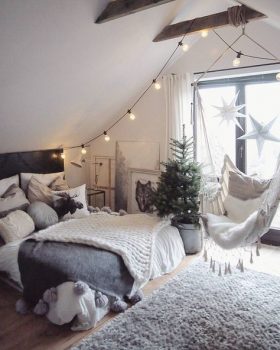 Tapestries go a long way when it comes to brightening up a blah bedroom. I like to buy mine here, but you can also make them with this simple tutorial that involves a little bit of weaving…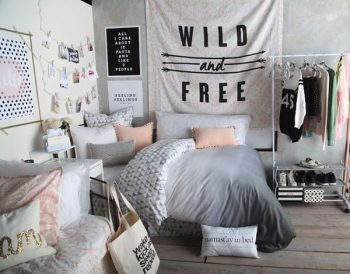 I found my teenage girl bedroom ideas in these places:
Chalkboad from Fresh Home
Loft Bed from Home Design Lover
Bedroom Vanity from Pinterest
Boho Bedroom from Melbourne Decor
Photo Wall from Pinterest
Picture Frame To Do from Two Twenty One
Throw Pillows from Sunlit SP
Polka Dotted Ceiling from HGTV
String Light Idea from Pinterest
Wall Hanging from Cool Crafts