Windowsills are a wonderful area in which you can decorate and showcase some of your favorite home decor items. Windowsills are a perfect area to showcase your seasonal decor! However, it can be a bit tricky to decorate based on the size of your windowsill. Here are 8 stunning ways to decorate your windowsills.

Nothing screams springtime quite like a few fresh tulips. Keep these in bloom and looking gorgeous longer by keeping the stem and flowers attached to the bulb. This is a great way to keep your flowers fresh, and the visible root system looks really great.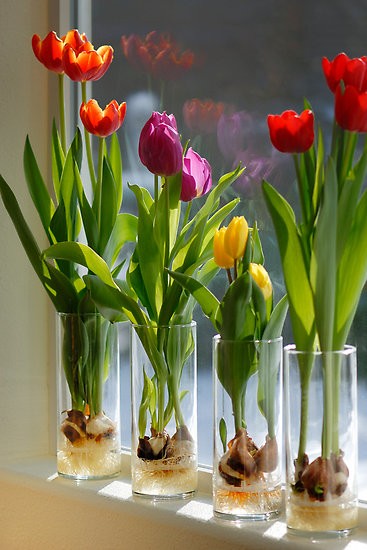 Fall decor is some of the most fun to work with. Bring the fall indoors by decorating with small pumpkins, vases full of corn, and a few candles. Add a bundle of cinnamon for both a gorgeous way to decorate, and to make your home smell absolutely incredible. Nothing says fall quite like the smell of a baking pie!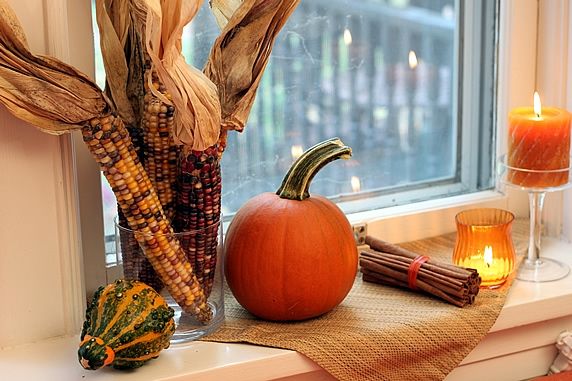 Succulents look beautiful in any area, and plants are a great way to add life to a boring room. Build a wooden planter that will fit perfectly in your windowsill, and then plant your succulents. Because these are in the window, they are sure to receive a lot of sunlight, make sure you pick a variety of succulents that work with the amount of sunlight your window receives.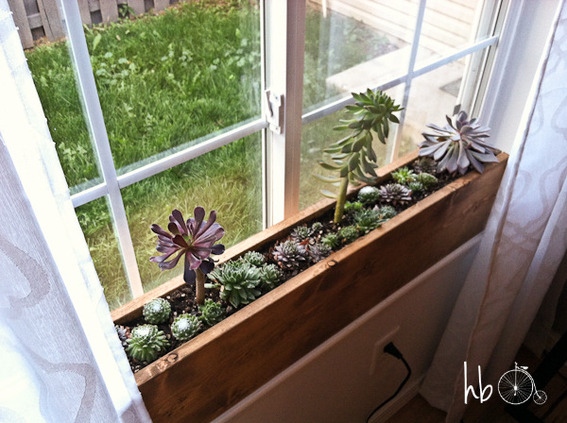 Reuse your old bottles and vases! Add a coat of bright paint, and incorporate some flowers that are sure to compliment the paint color of your choice. The daisies look beautiful here!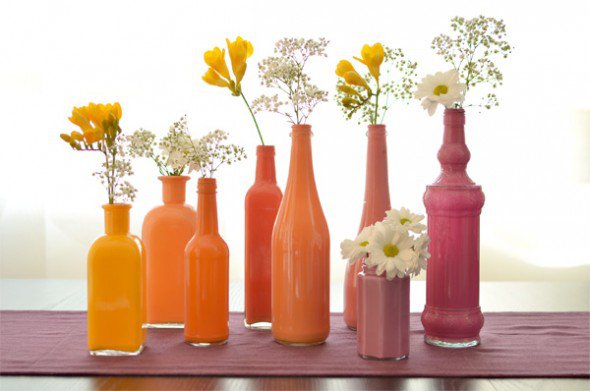 Mason jars can be found in virtually every home DIY. But there is a reason for this! Mason jars look absolutely beautiful in any area, and they are the perfect size for a windowsill. The blue tint of the ones below look beautiful, and the blush color of the flowers is absolutely perfect! This will definitely add a shabby chic vibe to your home.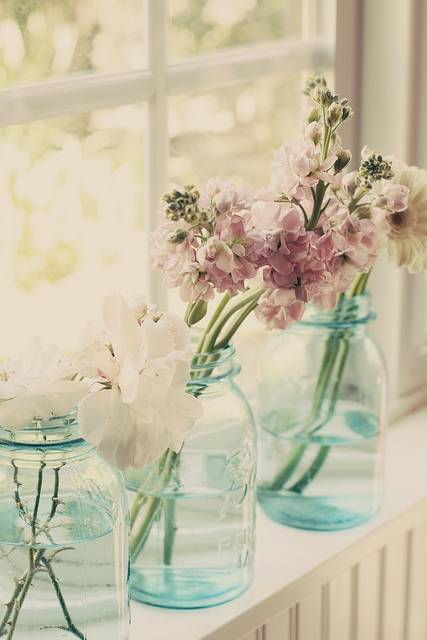 If seasonal decor isn't exactly your forte, a few items with a pop of color could be exactly what your windowsill needs! Pick items that are both bright, and that compliment each other nicely. It's great that all of the pieces on this windowsill all come together in the turquoise and pink jewelry box.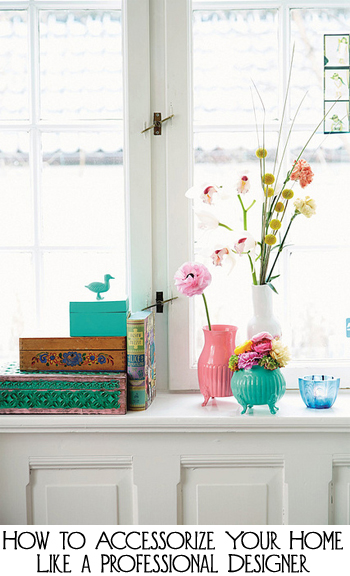 Perfect for book junkies, avid readers, and anyone who doesn't have an adequate library space. Use your windowsill as a space to store your favorite books. Organize them based on the color of the spine, or the size of the book. Either way, this is a perfect way to display your favorite pieces of literature.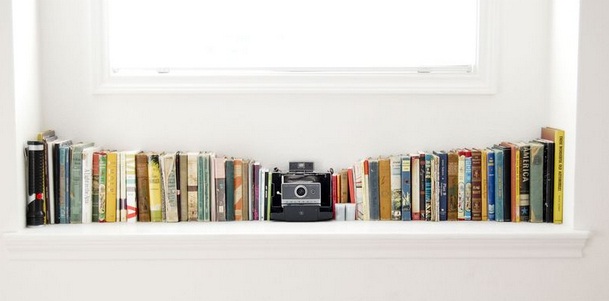 If painting your old wine bottles wasn't exactly the type of windowsill decor you had in mind, turn your wine bottles into a beautiful DIY light fixture, perfect for your windowsill. Get the tutorial from Song Bird Blog.