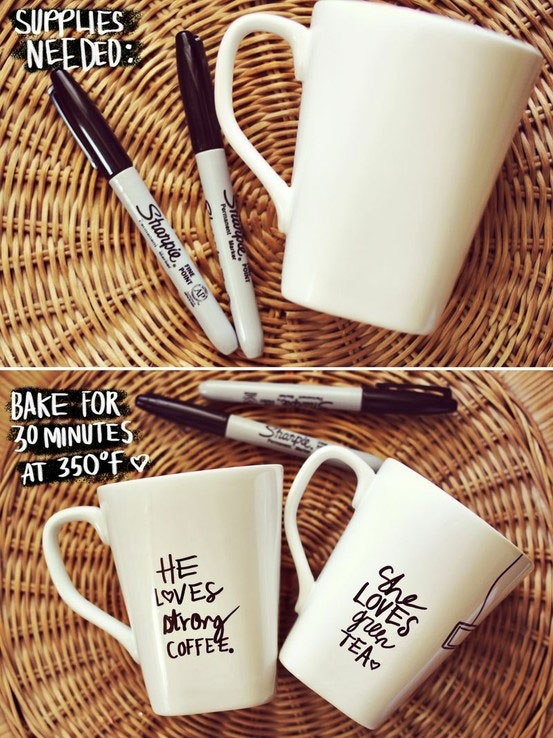 Crafts that are super cheap and easy to make are pretty much anything with a Sharpie. You can make a shirt, mug, cellphone case, and so much more. Just get your favorite Sharpies and use your imagination!
Make your own coffee slip that you can use every time you get your warm cup o' joe! You can even make the slip reversible so that you can mix things up every now and then.
Try your hand at making mini notebooks. You can make these out of a lot of supplies including cereal boxes. You just have to cut out the size and shape you want, and then add some color and style!
Don't just settle for your boring and not unique phone case. Instead, design your own! Get a blank phone case and then decorate it with whatever you want.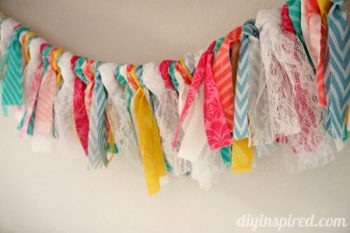 Whether it's for a holiday or just for fun, you can make a garland easily under $5. Look at some designs and styles online, find one you like, and then make it!
Have some fun and make your very own keychain! The best part is, since there are so many design options, you can make this as customizable as you want!
If you hate carrying all your stuff in your hands, then here's a great idea! Make a tote bag that you can use wherever you go! Choose the pattern and color of the fabric plus any designs you want on it.
This is a great craft for birthday parties or other celebrations, but you could also just make one for the heck of it. You make a banner and then slide (or glue) the pictures onto it, depending on how you make it.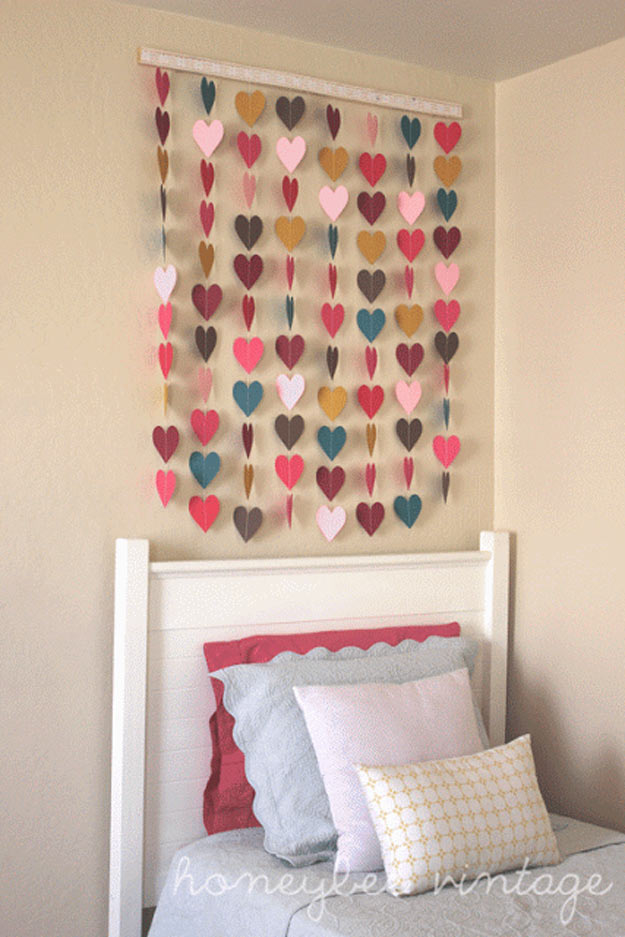 Spruce up a bedroom by making this awesome paper heart art! You can hang it over a bed, in a doorframe, or just anywhere on the wall.
I love these bird nest necklaces! I'm not sure why, but they're so cute and seem like they'd be really fun to make!
Make your own DIY Jersey knit bracelet for under $5 dollars. You can make it in any color or pattern you want, plus you can make as many as you want, too!
Make this awesome mirror frame to not only get more mirrors (and light) into your home, but to also spruce it up with some great colors and designs. You can really make any kind of frame you want, as long as it looks good.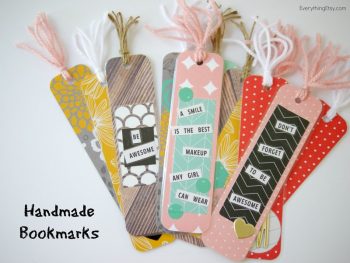 If you like reading, or just want a fun craft to make, then make bookmarks! You can make practical ones (that you'll actually use when reading), or you can make more artistic ones that you can use as decoration on your bookshelf.
Depending on the size and materials you use, this might exceed $5, but it's still a great craft. Make your own candle that you can burn around the house to make it smell great!
Put your art skills to the test and make your very own unique luggage tags. Not only is it a fun project, but you also will never lose your luggage again!
If you're into jewelry, then make a glitter ring. The shape, size, and color all depend on your own preference, which is why this is such a great project!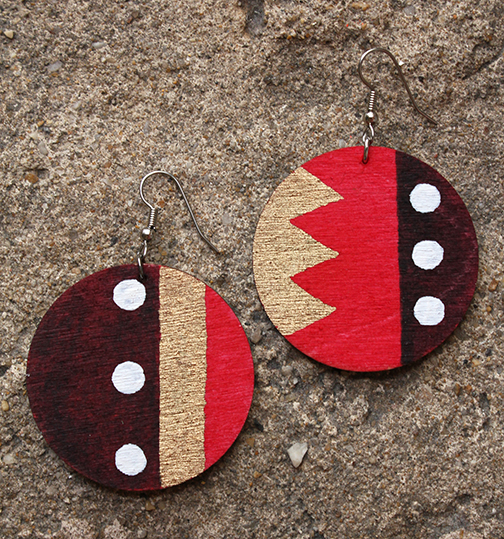 You could also make your own pair of earrings. I really like how these wood painted earrings look; they just seem so chic yet sophisticated.
With just a bit of glue and craft supplies, you can make some awesome word bobby pins! You can spell whatever you want on them! This craft is both artsy and practical—the best kind.
Take those old, boring sunglasses, and turn them into a work of art by crafting them up! You can use Sharpie, Washi tape, or any other type of crafting material to make your sunglasses look even better.
There are tons of ways that you can make your own coasters. Just choose what type of material you want (plastic, wood, fabric, etc.), find the right tutorial online, and go for it!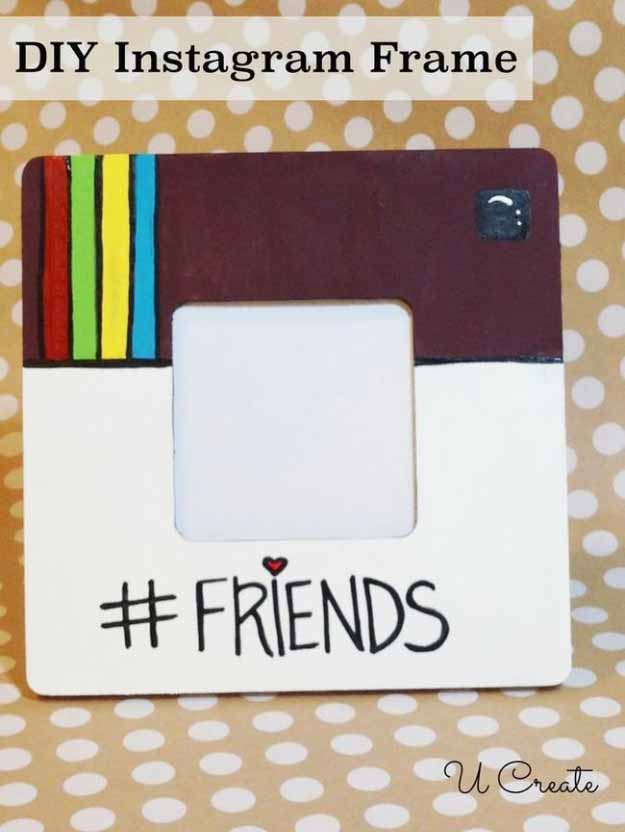 I think this is such a cute idea! Make a picture frame that looks like an Instagram post. It's both clever and cute, the perfect combination.
Keep your neck warm this winter by making an awesome infinity scarf. You can make it by arm knitting, which is actually a lot easier than it sounds!
If you love taking pictures, but haven't figured out a cute and effective way to carry around your camera, fret no more! Do like this tutorial, and make your own awesome camera strap that you'll want to use all the time.
You can do tons of different chalkboard crafts that are both useful and decorative. For example, you can make chalkboard banners that can be reused for all sorts of parties and celebrations.
With just some paint and a hot glue gun, you can make your very own lettered bottle. Just put words on the bottles that really speak to you and your family, and then make them look great!