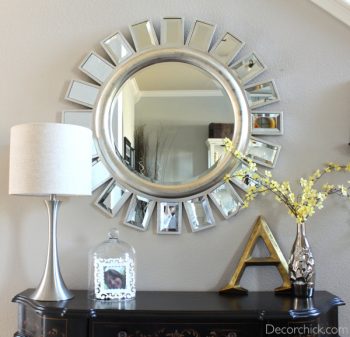 Mirrors are a great way to make your entryway look bigger and also bring in a lot of extra light. Hang as many (or as few) mirrors as you want to make the space look great.
Put a bench in the entryway that doubles as a storage unit for shoes, backpacks, or whatever else you need. There are tons of bench styles, so choose one you like the most.
You can also install a locker-like system in your entryway to keep everything organized. You won't have to worry about a big, cluttered mess right when you come home.
Use the blank wall you have in the entryway and decorate it with all sorts of art! You can put up your own art, your family's art, or just art you love from other people.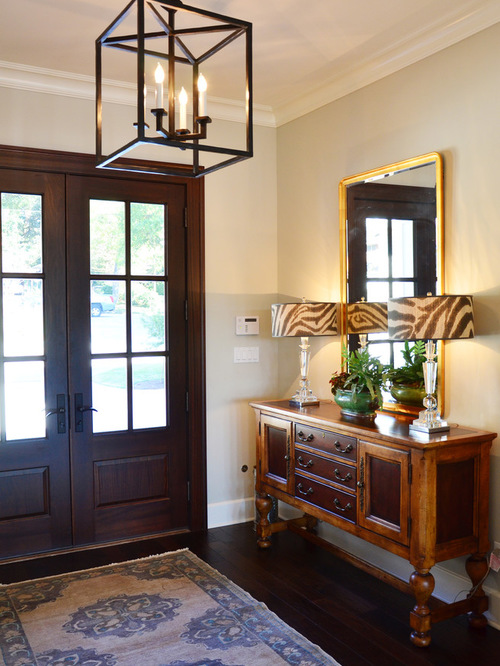 You can also change the light fixtures or add lights to the entryway. You want the first part of your home to be seen to be full of light and warmth.
Attach some hooks to the walls for extra storage space without taking up any more room. You can hang coats, backpacks, bags, etc.
Put a table in the entryway (size depends on the space in your entryway) to add texture, color, and storage. You can have a place to store keys or other small items on it or just decorate it with pictures and flowers.
If your entryway opens right into a set of stairs, then paint the stair risers a fun and awesome color. This will brighten up your entryway and make your house look so unique!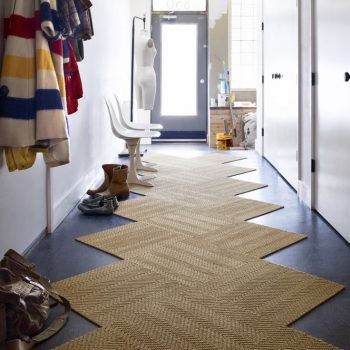 Add instant color and texture by getting a rug! Rugs not only keep dirt and grime from entering your home, but they also make everything look so much fancier.
There's no point in updating your entryway if the door looks like it came from the 70s. Either paint your door to make it look more modern, or completely replace it.
Shoes are one of the biggest problems with an entryway—they're usually all over the place. Instead, build or buy a shoe organizer to keep things in order.
Depending on the size of your entryway, you should put in some sort of seating. This could be a chair, bench, or just a seat in a nook. Whatever works best.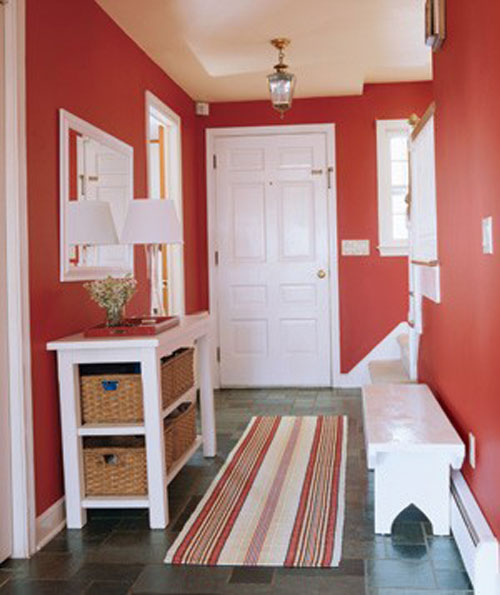 You could also paint the whole entryway something new and nice. A lot of people actually make their entryway a different color than the rest of the house to make it pop and dazzle.
Make one of the walls in your entryway a chalkboard. That way, when your family is running in and out all day, they can leave messages for each other! Clever!
A classic and fancy entryway design is board and batten. It just looks so professional without being too overbearing.
Add some color and style to your entryway by putting some plants (real or fake) in it. Not only does it bring in a touch of nature, but it also will smell great!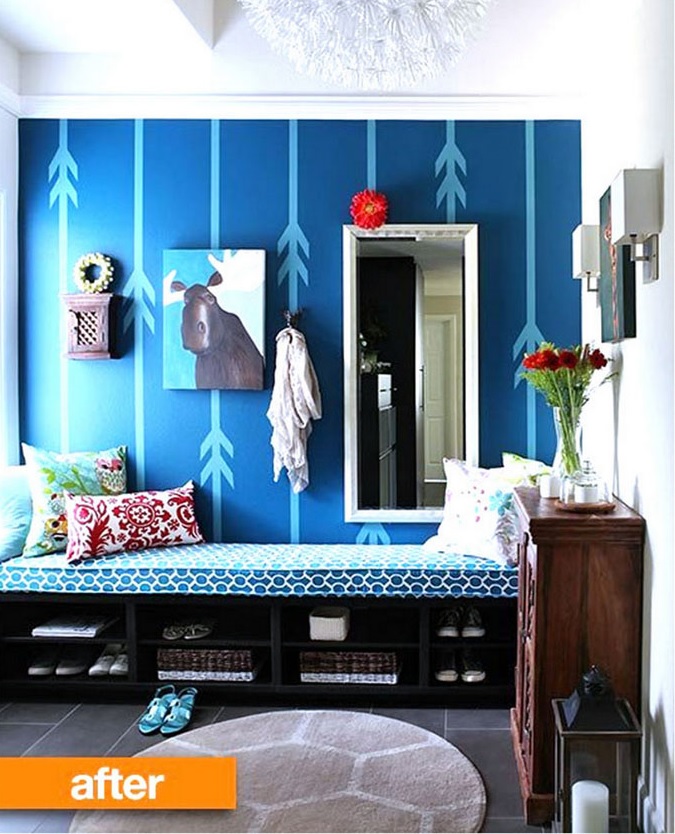 Deck out your entryway with patterns and textures. You obviously don't want to go too overboard, but having some textures will really bring everything together.
Hang a wreath (appropriate for the season) on the back of your door, or on the wall near the door. It looks great and will brighten up the entryway.
Get shadow boxes and fill them with precious family memorabilia and possessions. Right when people come inside, they'll already have an impression of your family's skills, talents, and interests.
The first thing you probably want to see when you come home is your family. So get a great looking portrait and put it in your entryway for everyone (including yourself) to see.