If you've been itching to try some DIY pallet projects for beginners, you've come to the right place! I've gathered some of the most amazing pallet projects to help you get inspired.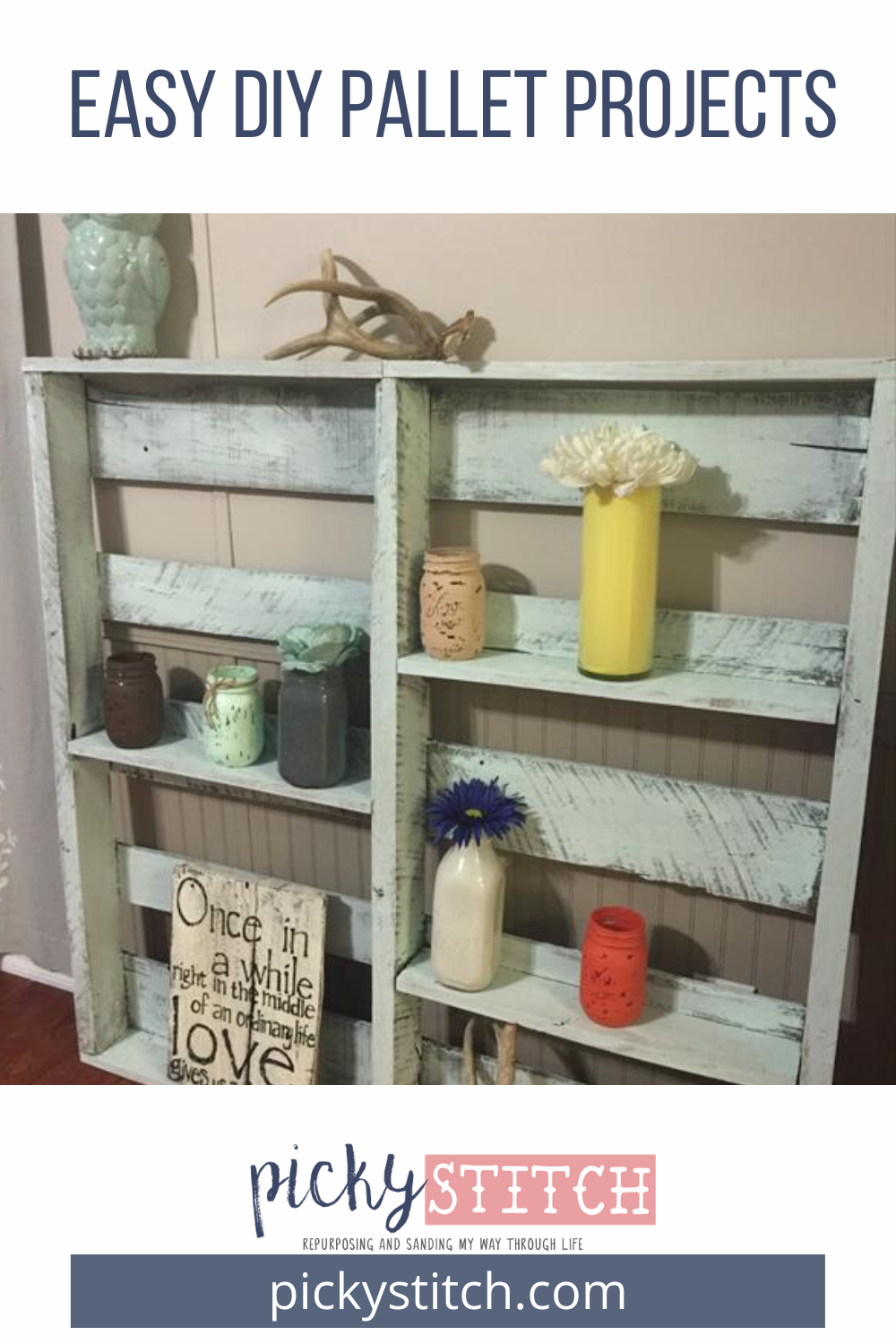 Pallets are awesome material for DIY projects. They're pretty easy to come by, and they can be turned into almost anything you need. They look beautiful painted but also pretty when left raw. Not to mention, they're durable too!
Hey all you weekend warriors. Are you ready for some amazing DIY pallet projects for beginners? Let's get started.
12 Amazing DIY Pallet Projects For Beginners
Pallet Bed
Check out this bed tutorial from 101 Pallets–it's the perfect size for a small cat nap and the simple lines look so chic with the traditional decor. It's an uncomplicated design, which means it might be an awesome first pallet project. Watch out! You'll be addicted once you start.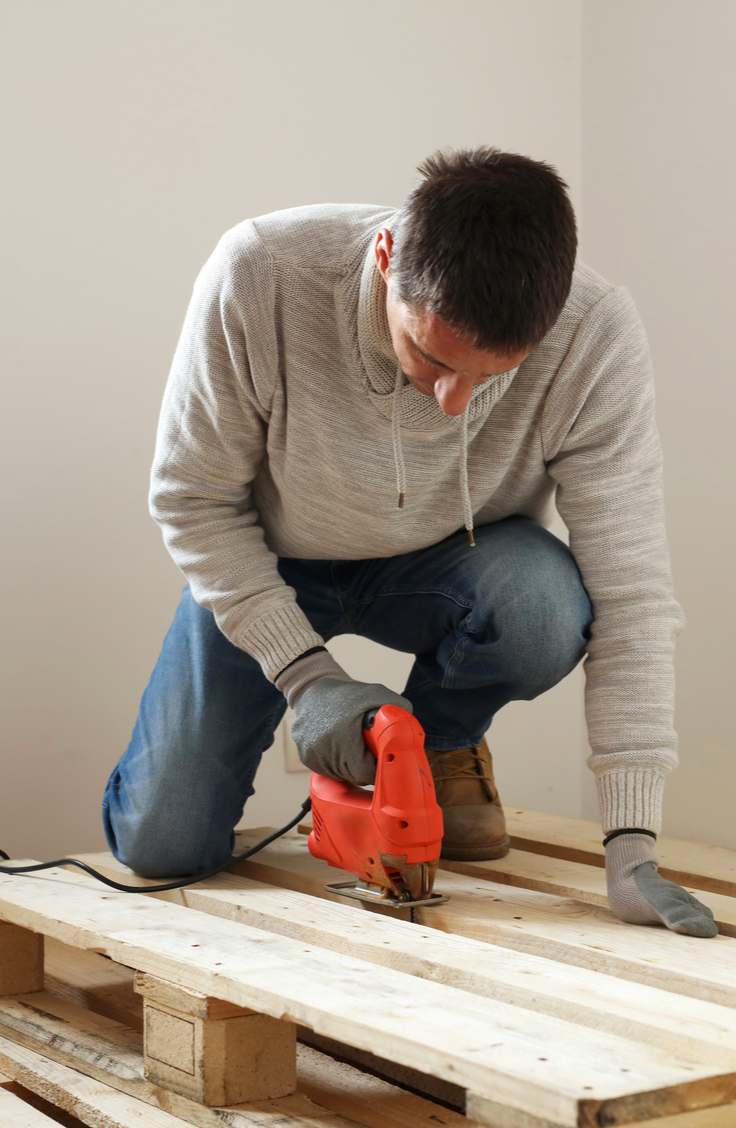 Garden Walkway
Funky Junky Interiors posted a lovely garden walkway that's made out of reclaimed wood. If you've been trying to figure out what material to use for your garden paths, consider wood–it ages so beautifully and it will look stunning in contrast with your stones.
DIY Shelving
Check out this awesome tutorial from I Heart Nap Time made out of old crates. It could also easily be made out of reclaimed pallet wood. I love the rustic and raw feel of the natural wood–this would look lovely in a kitchen or dining room.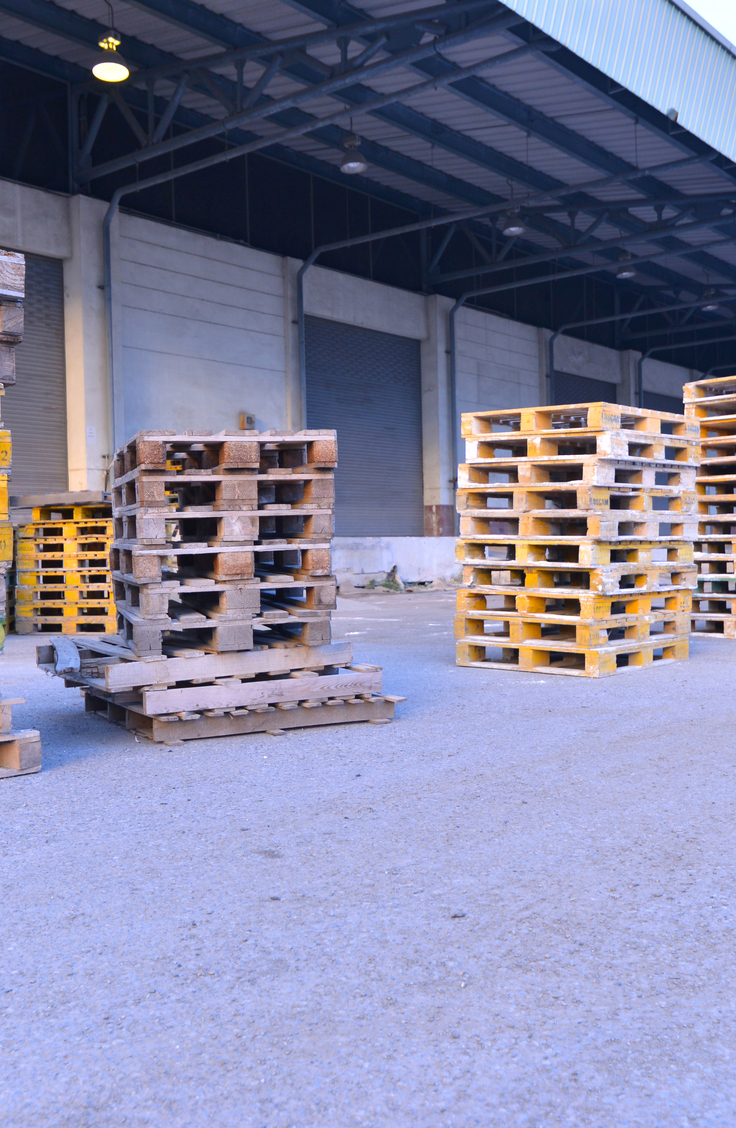 Vintage Looking Storage Trunk
101 Pallets posted the tutorial for a trunk made out of pallets. Trunks are so functional, and they also make great heirlooms. And how cool to have an heirloom trunk that you made yourself! Don't forget the turquoise stain on the outside–that's one of my favorite parts.
DIY Floor Shelving
Remodelaholic knows how to make a floor shelving made out of pallets. I love the dark stain on the outside. Pallets can really be turned into anything and made to look like anything. If you prefer darker woods, all you need to do is stain your pallet! So easy!
Homemade Plate Rack
Make this gorgeous rack from Scrap Hacker. It would be so easy to turn a pallet into kitchen storage! I love the way the glossy ceramic plates look against the natural wood. This would be a beautiful piece for a eclectic kitchen space.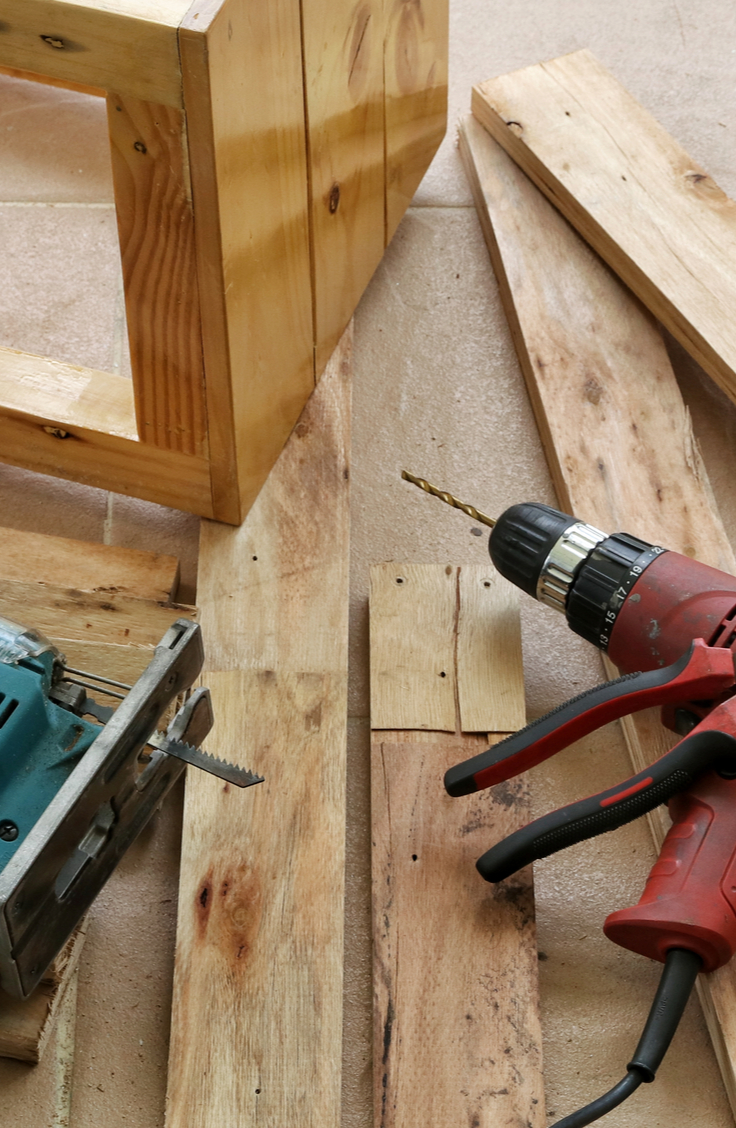 Reclaimed Ventilation Hood
Home Talk posted a lovely kitchen renovation featuring a beautiful reclaimed wood vent hood.
Coffee Mug Rack
One Little Bird Blog has great instructions for a DIY coffee mug rack made out of, you guessed it, a pallet. This is a very simple project that wouldn't take much time at all. If you're a person who is always misplacing coffee mugs, then this DIY pallet project is a must!
Pallet Bed Frame
Check out this pallet bed frame from Pallet Furniture DIY. If you're ambitious, this would be an awesome weekend project. The coat of paint on her project is perfect, and I especially love the shape of the headboard. For more pallet furniture ideas, check out this post on 10 pallet furniture DIYs you can't live without.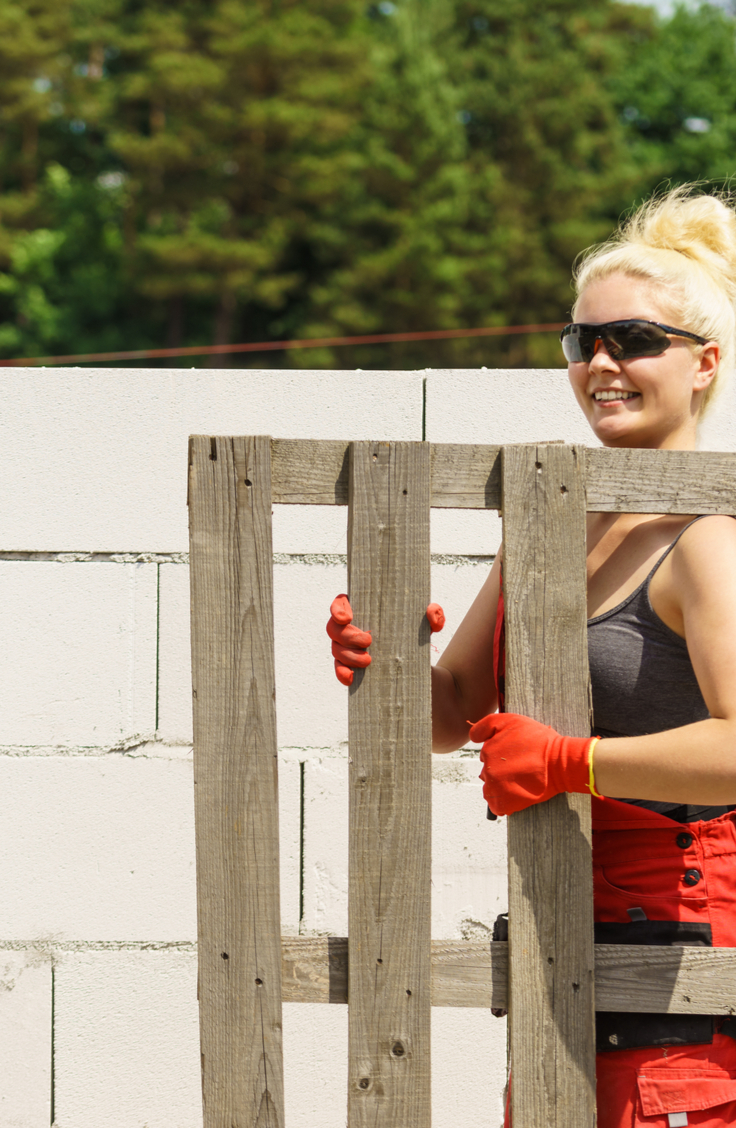 Flooring
Who knew that you could turn pallets into flooring? I seriously had no idea. Home Talk posted an awesome example of wood "tiles" in a backyard made from reclaimed and demoed pallets.
Storage Boxes
Pinch of Yum has a great tutorial for the best storage baskets! This would be an easy project to replicate and you can use this storage caddy for almost anything–and unlike most other storage boxes, it's beautiful!
Lounge Chair
This double-wide reclining lounge chair from 1001 Pallets is blowing my mind! I can't believe it is homemade!