Oreos are one of my very favorite dessert snacks. I could eat the whole box if I let myself! The only thing better than an Oreo is a scrumptious dessert made out of Oreos. You can basically make any dessert better by adding a few Oreos. I've found some of my favorite Oreo recipes for you to try. Enjoy!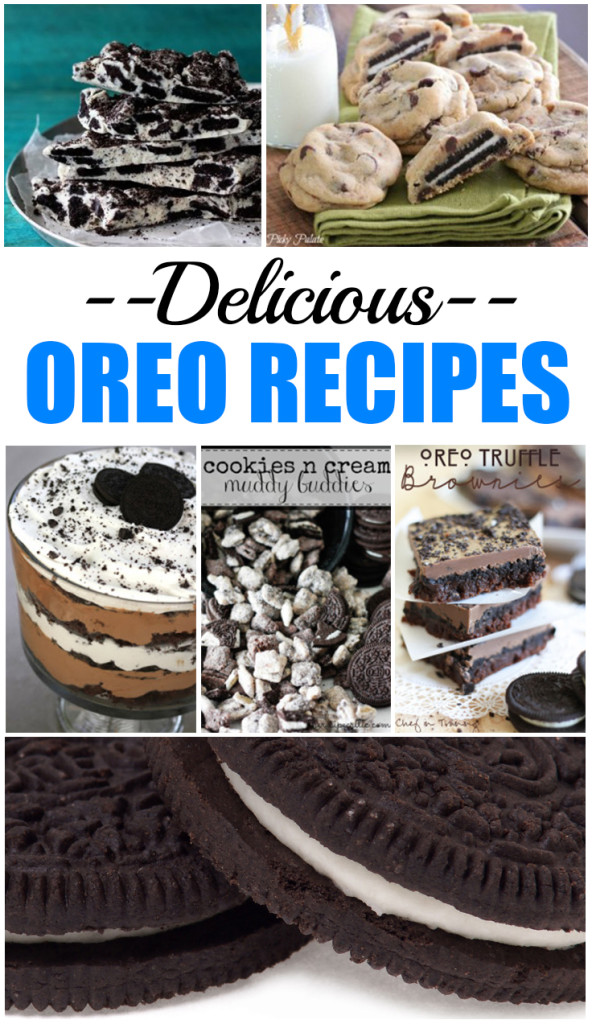 1. Easy Oreo Bark
Maressa on The Stir posted a recipe that combines Oreos with white chocolate to make delicious Oreo bark. After you break up the bark into bite sizes, you can easily package it and give it as a gift. I love making & giving bark especially around the holidays!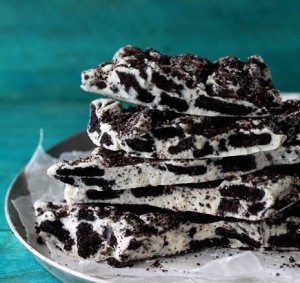 2. Oreo Truffle Brownies
Chef in Training's recipe for Oreo Truffle Brownies is truly decadent. I love brownies and I love Oreos so this dessert is a no brainer. It's fun to bake, and it's even more fun to eat!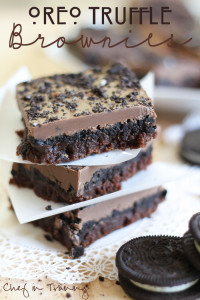 3. Nutella Oreo Brownie Bites
A Worthy Read created a recipe for brownies (yum) that feature Nutella (double yum) and Oreos (triple yum!). I can't believe how much goodness is contained in these tiny bites! Great to bring to a party or to pack in lunches for kids!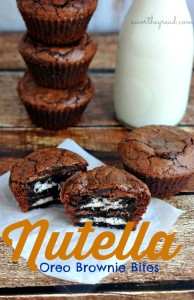 4. Oreo Icebox Cake
Cookies & Cups posted a recipe for a delicious Icebox cake that features–you guessed it–OREOS! This cake would be great for a summer block party. It's refreshing yet totally tasty. I guarantee it will be a hit!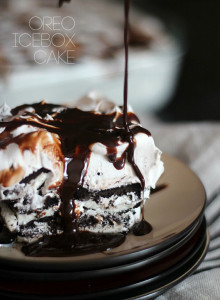 5. Marshmallow Cookies & Cream Hot Chocolate
Chef in Training posted a recipe for hot chocolate that includes marshmallows & Oreos! This is a great recipe to mix up your hot chocolate routine. If you like cookies 'n cream ice-cream, this recipe is a must-do!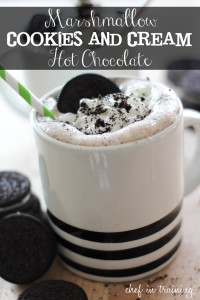 6. Mini Oreo Cheesecakes
Three Square posted a delectable recipe for cheesecake that uses an Oreo for the crust! These are so simple to make, and I love how they fit so cutely in cupcake wrappers. You'll love these!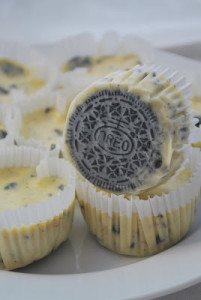 7. Oreo Milkshakes
David at Spice Blog posted a recipe for an Oreo Milkshake. But this shake is better than any you've ever tasted. With the Oreos and chocolate, this frozen treat is truly satisfying.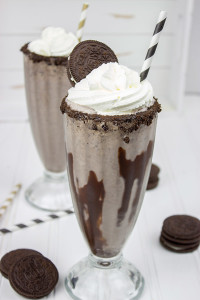 8. Cookies N Cream Muddy Buddies
Mandy's Recipe Box posted a recipe for cookies n cream muddy buddies that your whole family will love. These would be a great treat to have at a party, or to pack in baggies for later. Muddy buddies keep really well in the freezer, in fact I like them best chilled.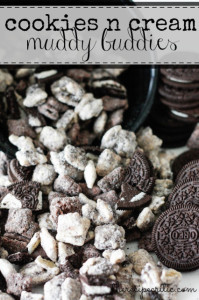 9. Oreo Stuffed Chocolate Chip Cookies
Picky Palate posted a recipe for chocolate chip cookies but with a delicious twist in the middle! These cookies have an Oreo in the middle! If you can't chose what kind of cookie to eat, this is a great compromise!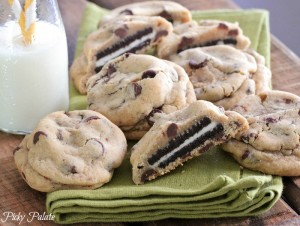 10. Oreo Brownie Trifle
Baker Homemaker's recipe for Oreo Brownie Trifle is very simple yet amazingly finger-licking good. The layers are perfectly balanced, and the Oreos add a lovely touch. You won't regret making–or eating–this dessert!