Organizing my craft room has been on the top of my to-do list for so long. I keep thinking one day I'll get around to it, and after finding so many great DIY ideas for a craft room, I feel so inspired! I've gathered some of my favorites together–I hope you find one you like!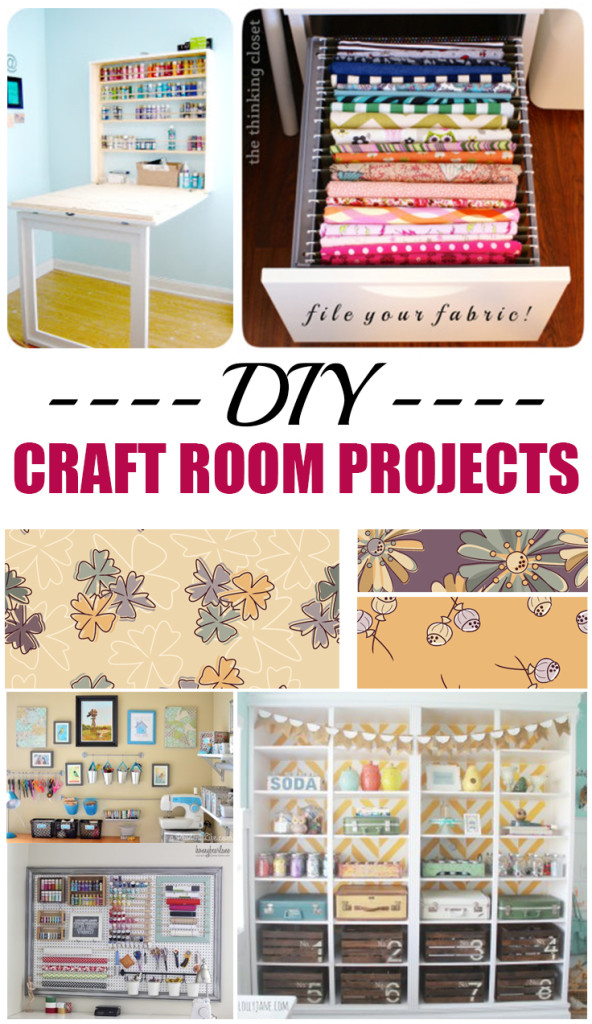 1. Lolly Jane installed this darling bookshelf to help organize her craft room. The cute chevron stripe paper in the background is such a cute touch, and I love the suitcases for storage as well.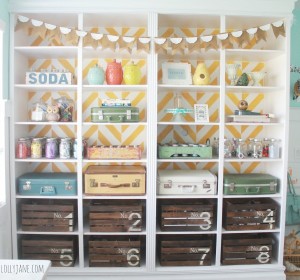 2. Honeybear Lane recommends installing a pegboard in your craft room to keep little things organized. By putting it in a frame, you can even make your peg board cute! Check out their tutorial for some great ideas on how to snaz it up.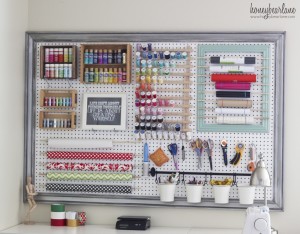 3. A Prudent Life posted a craft room makeover with many really great ideas for organizing and decorating. I really like the way wall space is utilized. The hanging scissors and baskets are cute and functional!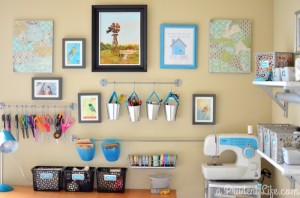 4. Today's Creative Blog installed cabinets to keep things beautiful and organized in this craft room. I especially love the color of the cabinets. Adding color by painting furniture is a nice way to brighten and freshen any room!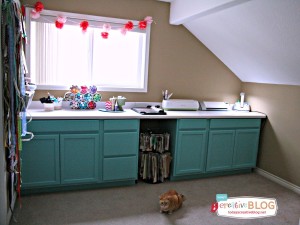 5. Uncommon Designs posted a craft room that is the epitome of cuteness and functionality. Honestly, I especially love the frame with the inspirational message. It's easy to change things up and keep things new!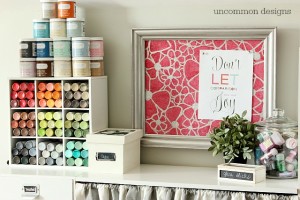 6. Just a Girl and her Blog utilized bookshelves and a peg board to organize her craft room. The subtle and soft colors she chose are so calming, and the boxes on the shelves help things feel less cluttered.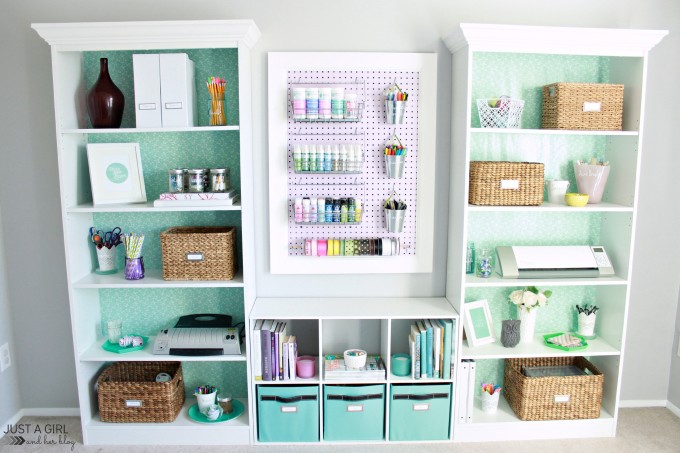 7. By Dawn Nicole posted a tutorial for making a bright and functional pegboard wall that is simply darling. I love the functionality of peg boards, I've really got to install one of these things!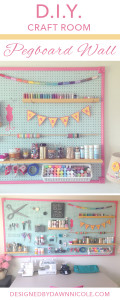 8. All Things Heart & Home made this beautiful craft room table that's every every crafter's dream. The whole tutorial is posted! I especially love the wooden top–it would be great for cutting out fabric.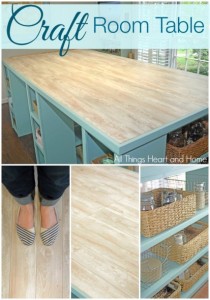 9. DIY Work Table posted the complete instructions for making this amazing craft table. It's got storage space, and yet it still folds up into the wall! This is a great option if you're short on space. Love it!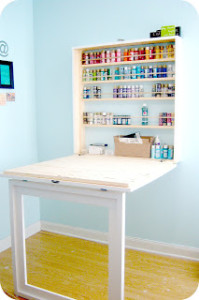 10. Thinking Closet posted a genius idea for organizing fabric in your craft room. All you need is a filing cabinet and some file folders! My fabric is all over the place–this would really help me out!