Outdoor rooms are all the rage these days, and you can have one too! I've found some really great tutorials and ideas for making your own backyard paradise on a budget! I hope your weekend is open so you can try some of these awesome DIY projects!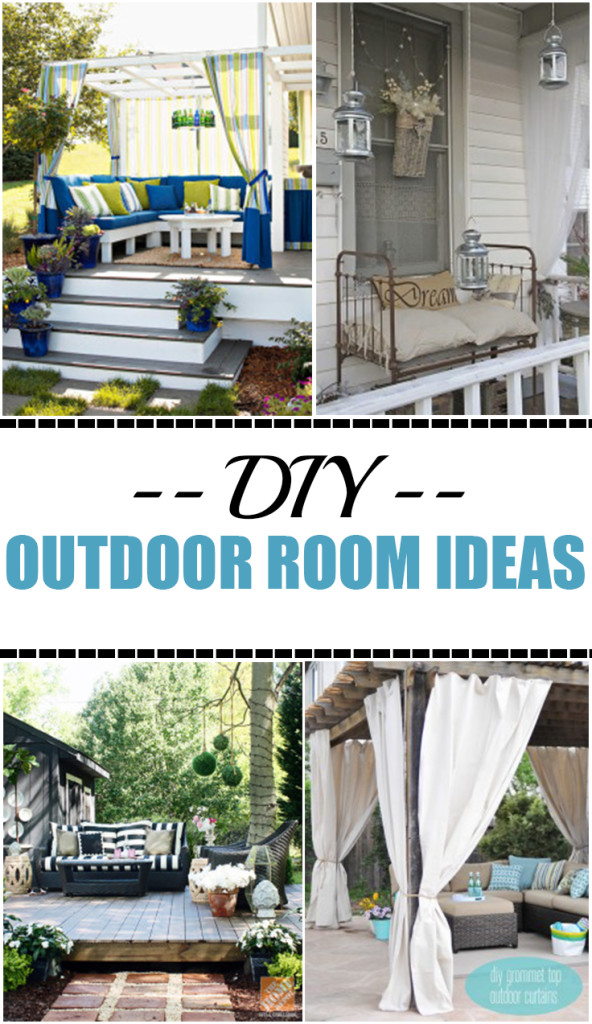 1. Better Homes & Gardens posted this adorable outdoor backyard that is so inspiring! I love the bright & bold colors paired with the refreshing white. This is making me want to find some lovely fabric and spruce my outdoor furniture up!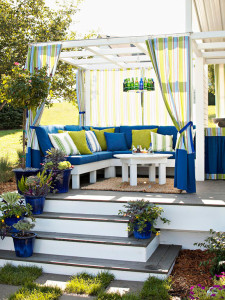 2. The 36th Avenue posted a tutorial for making your own backyard sectional. This would be a great piece of furniture for entertaining. You could have some amazing parties! And a sectional is a great way to incorporate some awesome fabric into your outdoor room!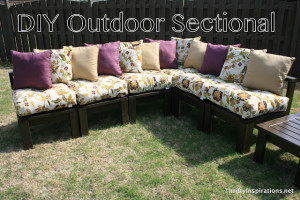 3. Tiny Sidekick posted a DIY tutorial for some beautiful outdoor curtains. Curtains are a pretty simple project, and they can really help define a space. With this simple tutorial you'll have a backdrop for your outdoor events in no time!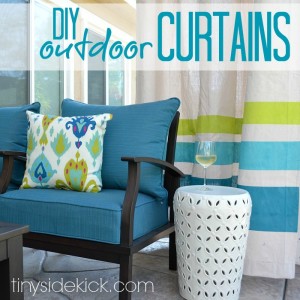 4. Liz Marie posted this outdoor oasis, and I just love the way she's incorporated stringed lighting into the outdoor space. Lighting can really make or break the mood of a space. Simple string lights are easy to add, but add a beautiful ambience to the backyard.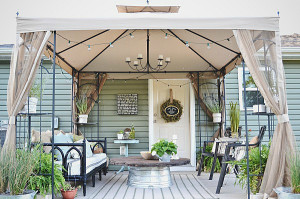 5. Centsational Girl posted a tutorial for making curtains with grommets in the top. I've already expressed my love for outdoor curtains, but grommets make these curtains even more functional and sophisticated.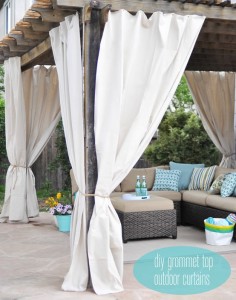 6. Vintage Revivals posted this darling DIY outdoor room for kids. With a basic wood frame and a fabric covering, this is an easy way to make a huge difference in your backyard. And your kids will absolutely love having a place they can call their own.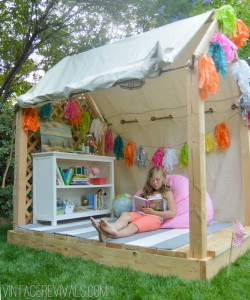 7. A Beautiful Mess posted this darling DIY swing that would be perfect for an outdoor room. This is an easy project so you may want to make a couple! Your kids are going to be fighting over this super comfy swing chair!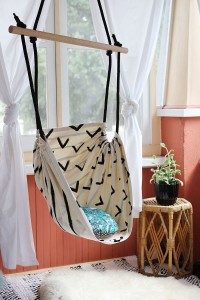 8. Home Depot posted a tutorial for this patio side table that doubles as a cooler! The bright paint colors make this cooler a beautiful yet functional part of your outdoor room. This is an easy project that really packs a punch!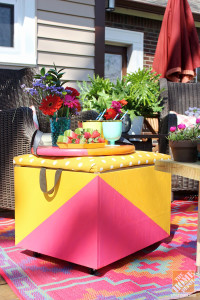 9. Ana White posted a tutorial for this super awesome outdoor table that includes a cooling center for drinks! This would be such a fun piece of furniture for an outside dinner party. If you need a table for your outdoor room then this is the one you need to make!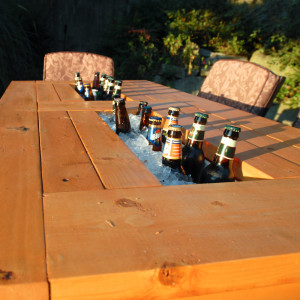 10. Another idea from Home Depot is to decorate your outdoor room with some indoor furnishings. I love the plant balls hanging from the trees and the plates hung on the wall. You  could easily find some extra decorations inside and simply bring them outside for an updated outdoor look.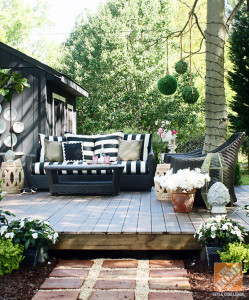 11. A Beautiful Mess posted a tutorial for updated your concrete patio. Instead of tearing out a dated outdoor floor covering, try painting it a little! The bright patches of color on this patio add a fresh touch and make the patio more inviting and exciting!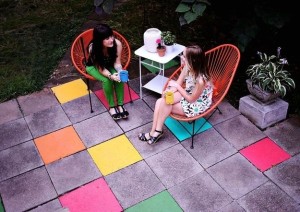 12. Running with Scissors posted a tutorial for making your own outdoor movie theater screen! What's an outdoor room without a movie screen! This screen is super easy to install, and it'll be quite a hit at parties!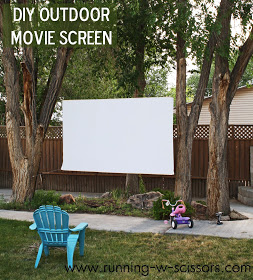 13. The Garden Glove posted an outdoor room that features a bench made from a vintage bed frame. I love the rustic feel of this outdoor space and the bench adds a perfect touch. I guess it's time to go thrifting!