Is your living room ottoman feeling a little dated? A little old? I know mine is. But never fear! I've found some awesome DIY upcyle ottoman projects that would be easy to do over the weekend and would totally update your living space. So go for it! Update your furniture and freshen up you home.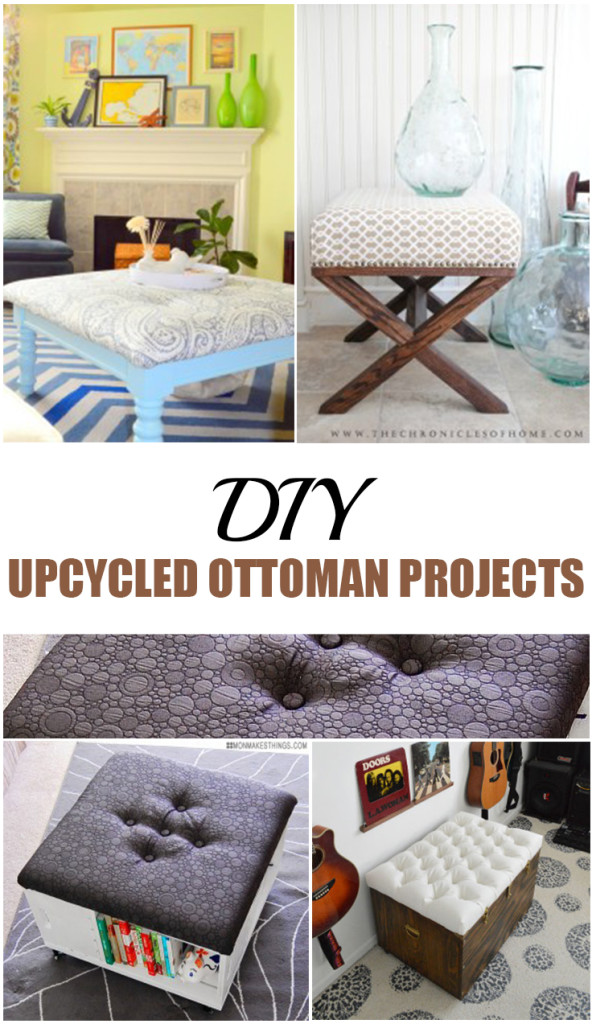 1. Yours Two Make posted a tutorial for this lovely updated ottoman. By adding a tufted top in a beautiful fabric and some fresh paint on the wooden base, this ottoman gained a new life! This would be an easy and awesome way to update your tired ottoman.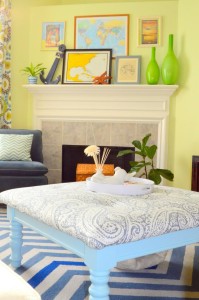 2. The Chronicles of Home posted a tutorial for this ottoman and I must say it's just beautiful. I love the simple lines and I especially love the muted fabric on the thick cushion. This ottoman could double as a bench in a pinch!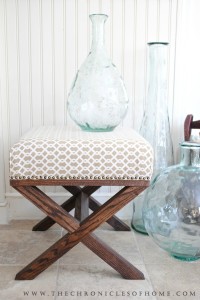 3. Oprah.com posted this Design*Sponge tutorial for this rustic ottoman made out of a vintage crate. With varnish, a fabric tuft, and some rolling wheels, this crate was totally transformed! I love how cute & easy this DIY project is. Got to try it!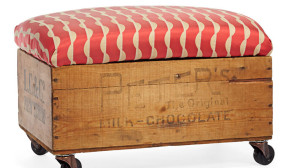 4. Mon Makes Things posted a tutorial for this multi-functional ottoman. It's got an awesome tuft on top and storage space on the base. This would be perfect for a playroom, or maybe in a library so you could store books. Love this one!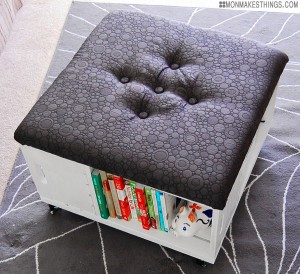 5.Artsy Chicks Rule posted a tutorial for this ottoman that takes an old & boring coffee table and turns it into a tufted beauty. It's crazy how big of a difference a tufted top and a coat of paint make. So elegant!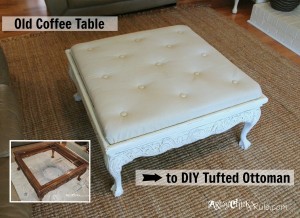 6. Red Heart posted directions for crocheting a pouf ottoman. This may take a little time, but the results are totally worth it! You could make this in yarn that matches your color palate and you could make it as big or small as you like!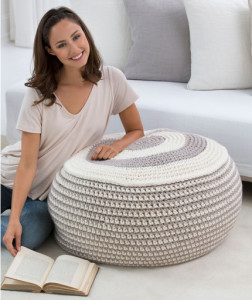 7. Krisit Murphy posted an IKEA hack for this darling ottoman pouf. It's so cute and easy! This is a durable ottoman that's still really comfy. I love the pattern she chose–black and white are great accent colors for living rooms.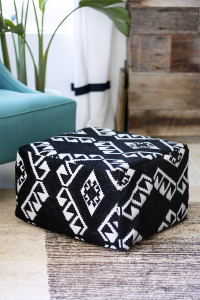 8. Design*Sponge posted this charming ottoman. I love the mid-century look. The plaid pattern is especially delightful. It's also amazing what a difference legs make on an ottoman. Find ones you like–they can really make an impact.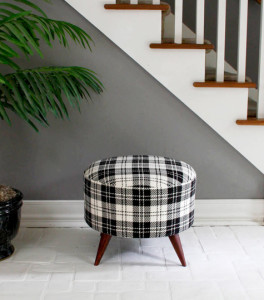 9. Young House Love posted a tutorial for this fun and airy ottoman. The open base would look great in a small space and the tufted top will look good anywhere. Make sure you choose a fabric that coordinates with the rest of the room and that you love it.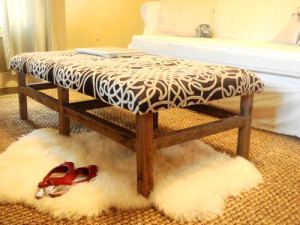 10. Home Talk posted a tutorial for an ottoman that doubles as a chest! This would be simple to make with an vintage chest–either metal or wood. You simply add the tufted top and you've got a fully functional ottoman perfect for any room.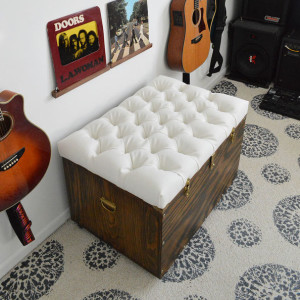 11. Handimania posted a tutorial for this beautiful rope ottoman. This one has a distinctive bohemian feel that would help revitalize your space. All you need is a tire, some rope, and some glue. Then you've just got to start wrapping!