I had no idea how many cool things you can do with balloons. Not only are they fun toys and decorations for parties, balloons are also the foundation of some awesome craft projects! I've collected some really cool tutorials and ideas for using balloons to make lanterns, centerpieces, and even invitations. Hope you find an idea you can use!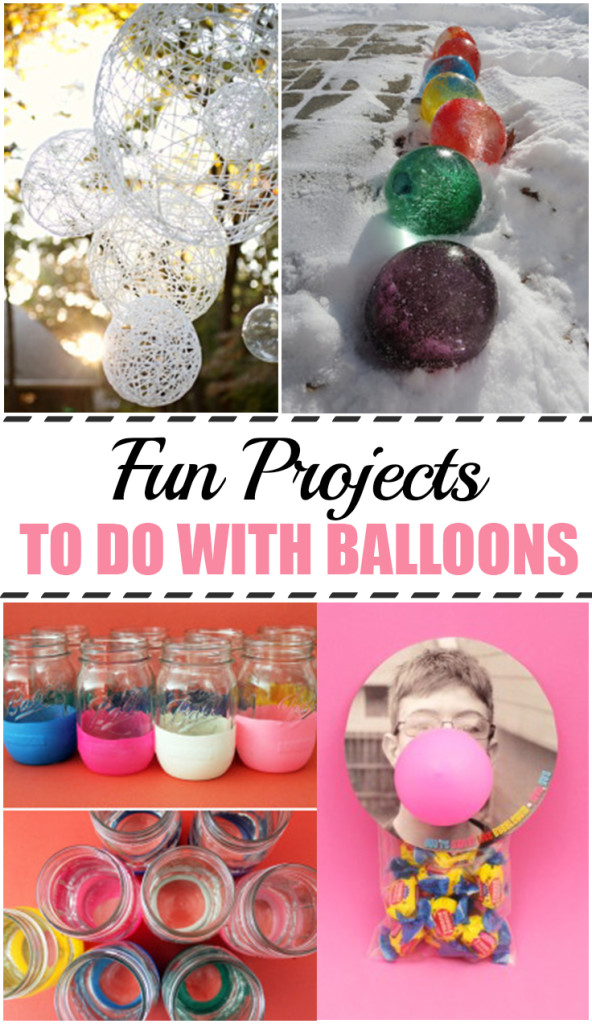 1. DIY String Chandelier
Using string, balloons and some glue, you can make these lovely decorations. The lacey look would be perfect for a garden party, but these balls would be beautiful for Christmas time as well. Try blowing up balloons in different sizes so that you have a variety of string globes. Thanks for the idea Merry Brides!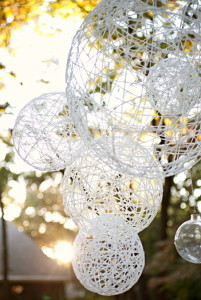 2. Ice Balloons
If it's cold enough outside, these "glass" balloons will brighten your yard for a while! Just fill balloons with colored water, freeze them, and then peel off the balloon. This is an easy way to make your yard a bit more colorful during the cold winter months. Thanks for the tutorial Bambino Goodies!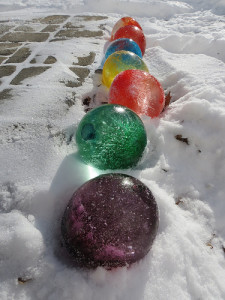 3. Doily Lamp
Dos Family posted a tutorial for this beautiful doily lamp. Blow up a balloon, paste it with paper doilies, and after it dries carefully remove the balloon. You'll have a beautiful decoration that will look great in any room!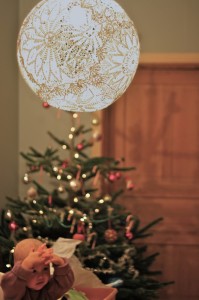 4. Hot Air Balloon Centerpiece
Anemonie posted this idea on the Wedding Bee message boards and I think it's just adorable! This hot air balloon would be the perfect centerpiece for a bridal shower, baby shower, or maybe even a wedding! And the flowers are the perfect touch. Have fun with this one!
5. Bubblegum Valentine
Project Denneler put together this adorable treat for valentines day. This would be such an easy valentine to customize using a special someone's face. I love the balloon bubble and I especially love the bubble gum treat! How sweet!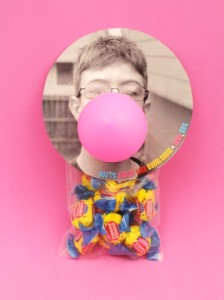 6. Balloon Invitations
Edyta blogged about this invitation idea and I can't get over how clever it is! You can get balloons custom printed with event info, mail the balloon in an adorable card, and then your guests will need to blow up the balloon to find out the details. Perfect for an informal party.

7. Balloon Fruit Garland
Brittany Jepson posted a tutorial on Oh Happy Day for this adorable fruit garland made out of balloons and paper leaves. This would be so cute for a summery party or even just to brighten your home. Get creative with different colored balloons and make any food you can think of!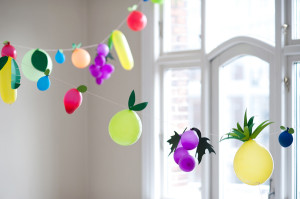 8. Balloon Dipped Mason Jars
Angelika on Brit & Co posted a tutorial for these adorable Mason Jars that are colored with balloons! This is an easy way to decorate your jars colorfully without making a mess. And when you get bored with the colors you've chosen, just switch out the balloons.
9. Doily Candle Holder
Sarah Crafted posted a tutorial for this beautiful doily candle holder. It's so simple to make, yet it's so beautiful. I love how delicate is–a subtle and elegant way to decorate for winter. You should make several of these at a time. They would look so beautiful clustered together on a table–plus they'd be great for gifts!