I'm all about a good, healthy dose of curb appeal! A lot can be said about you from the appearance of your house! Make sure you make the right statement with these DIY number displays for your home. #2 is my favorite!
Got a few extra terra cotta pots? Who doesn't? Paint yours with your house number, and don't forget to plant a few flowers for extra color! From The DIY Show Off.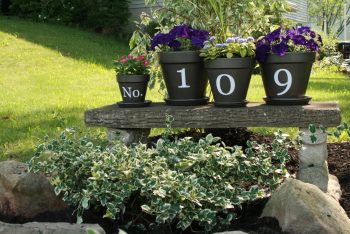 Reuse a few planks of that plywood that is hanging out in your garage to create this address display from Family Focus Blog. A project like this is a great way to invoke a rustic feel right from the curb!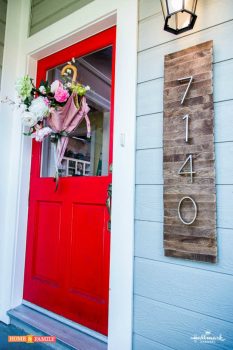 4 Men 1 Lady is the genius behind this DIY house number project that is both rustic AND modern. I wonder if they could design my entire home around this design? Fingers crossed!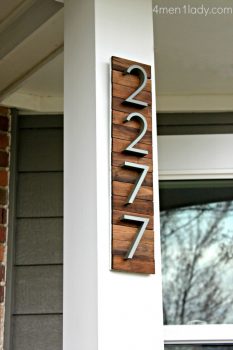 You can use fake grass, or real grass, the decision is up to you! No matter what you choose, the lush green background of this house number project is sure to turn heads. In a good way, of course! Idea from A Beautiful Mess.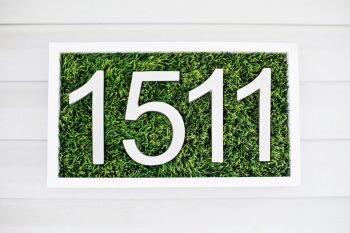 If you are in love with a certain pattern, consider using it on your address display! Polka dotted paint on this house number sign from The Happy Scraps.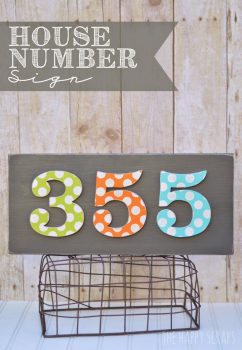 Put your inner DIY diva to work with this display from The Owner Builder Network is a great project for even the beginner! Just be sure that you have enough screws to complete the project!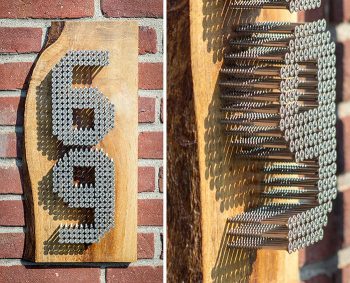 Unfortunately, I am unable to find the original project source of this beautiful plaque, but I simply had to share! Whitewashed wood with dark lettering creates a dramatic statement with minimal effort!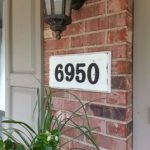 Make a bushel of flowers part of your home's decor with this planter project from My Anything and Everything. A piece of scrap lumber and some metal numbers is pretty much all you need to complete this project!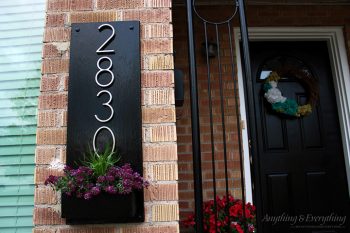 Recycled ceramic tiles create a "southwestern vibe" in this project from Housed. Use broken china if you happen to have any lying around!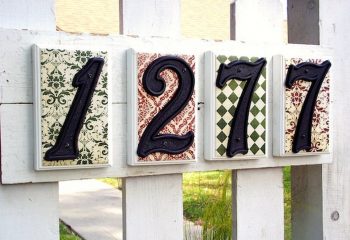 If you're looking for a simple DIY project, check out this one courtesy of BP Blogspot.  The brighter the background, the bigger the statement!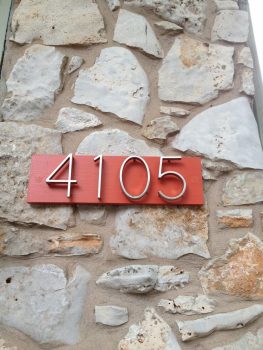 This house number display from The Hand Me Down House doubles as a beautiful planter perfect for showcasing your best blooms!