After making a "quick" stop at Target the other day (and by quick, I mean I ONLY spent $200) I noticed a plethora of woven home decor! Intruiged as ever, I picked up a few wicker baskets to use as storage bins throughout my home. But wicker baskets aren't the only way to "weave" woven accessories throughout your home, here are 10 more options!
These grey barstools add a dramatic bohemian vibe to your kitchen. The dark grey hues pack a serious punch against an otherwise white color scheme like the one pictured. Click the link in the header to purchase!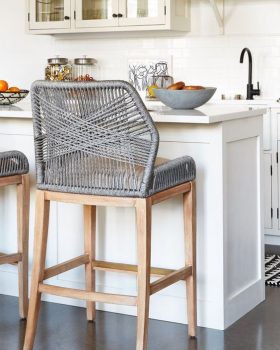 Woven baskets aren't just for organizing the odd items throughout your home! Place a plant (inside of a terra cotta pot or something similar) in a woven basket for an eclectic home decor idea.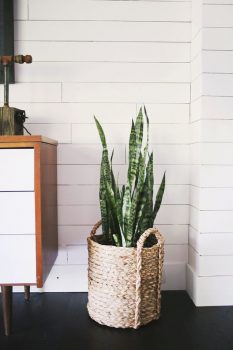 When thinking of places to incorporate woven decor into your home, make sure that you look up! Switch out your "blah" light fixtures with a few woven lampshades. I'm sure these will cast elaborate shadows on your wall!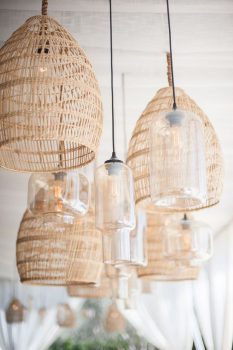 Amazon has you covered if you are looking for one of the easiest ways to incorporate woven aspects into your home! Your placemats make a massive (under)statement, and you can't pass up an opportunity as easy as this!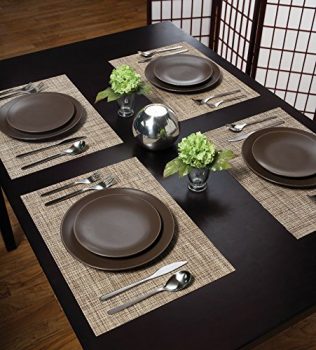 How many of you out there are throw-pillow lovers? I'm definitely one of you! I'm seriously obsessed with adding as many pillows as humanly possible to my home. These woven throw pillows are beautiful!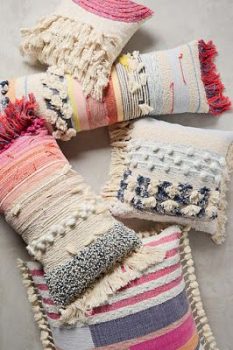 Infuse Indie inspiration into your dining room with this awesome DIY project! These are easy to recreate, and they add a touch of instant character into any room of your home!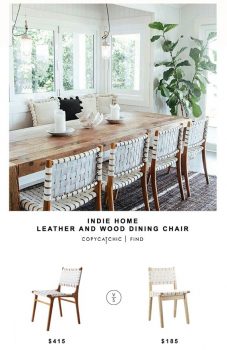 Weave in your woven decor by hanging it on your wall! This woven wall hanging comes from one of my favorite Etsy shops, and I am so excited to share it with you all! I have this very wall hanging above my bedroom dresser. I love the simplicity of this piece!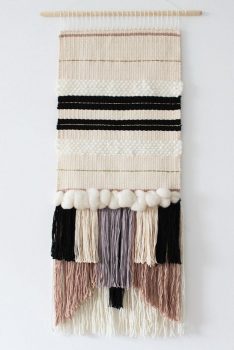 Dreaming of a day at the beach? Hang up a set of woven curtains for an instant "beach bungalow" vibe. Remember to decorate with bright furniture and lush house plants!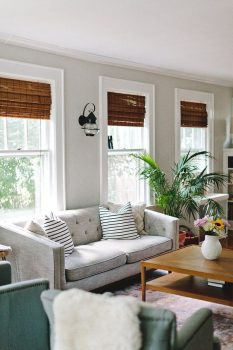 I know that I mentioned using woven baskets as storage throughout your home, but did I mention using them as wall decor? Gather bunches of hand-woven baskets and use them to create elaborate wall art. I wish I could weave baskets like this.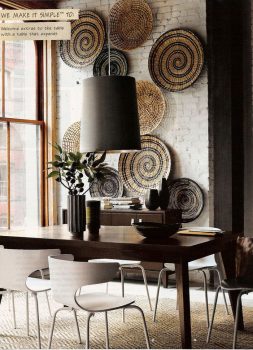 Warm up any area of your home with a woven rug! They feel great on the feet, and add tons of texture to your home or apartment. This rug will only set you back about $39 dollars, and it looks terrific!