Would you believe me if I said that hula hoop weaving was easier than actual hula hooping?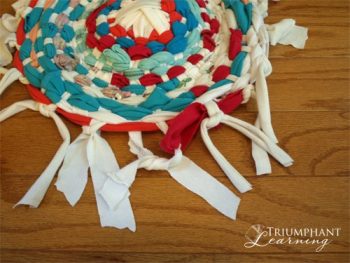 Stay warm and still look cute for pictures with a handwoven headband.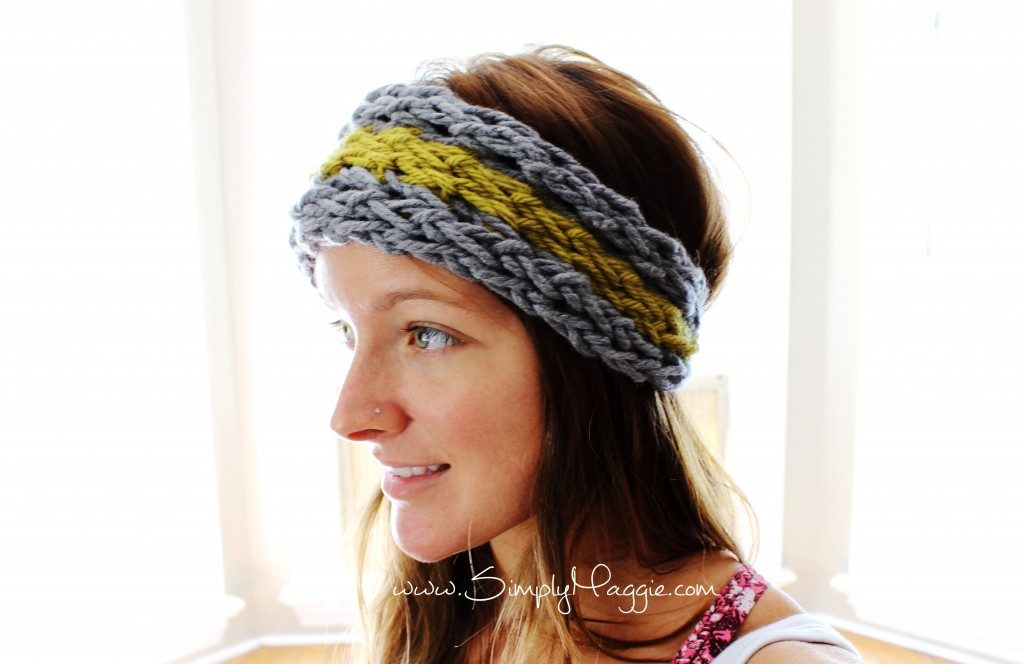 (No limit to amount of colors) A chain  similar to the one picked is also a really great way to practice your finger weaving skills!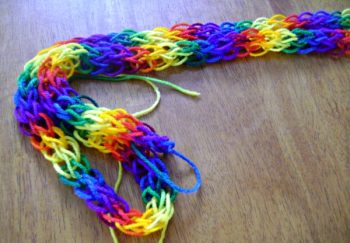 Wreaths can be hung any time of the year, just make sure the color is right. This wreath is actually hand woven, although it looks like a professional craft project!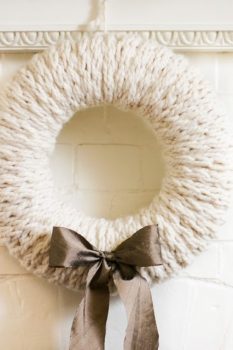 Stylish and useful! Reuse any old a ratty t-shirts to fashion a handy bracelet. Super fashionable!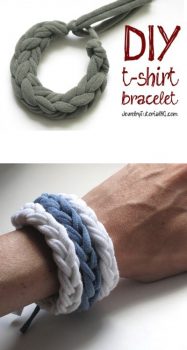 Tough and pink, I like it. Everyone should have a paracord bracelet in their camping gear. It's only better if it's pink!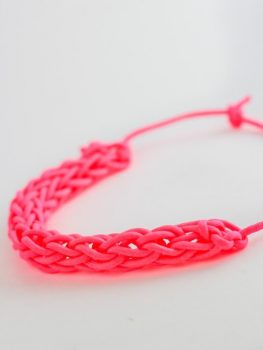 How fun is this, or should I say "rad?"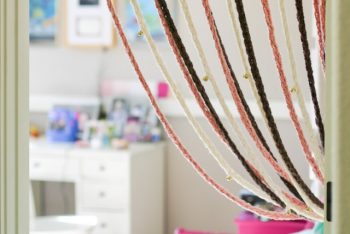 Hand woven ornaments are a great craft project to get anyone ready for Christmas. In 7 months of course…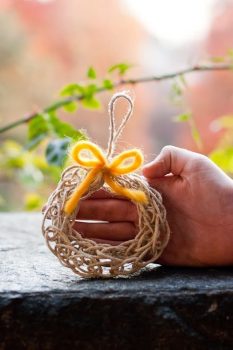 The grandkids will be entertained for hours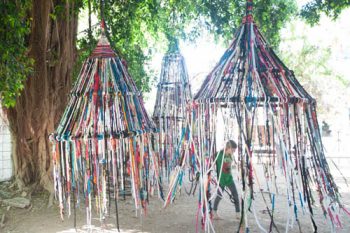 Festive Garland
Tie your living room together for any holiday with some fun and sparkly garland.