A bright warm hue should do, and chevrons are always a fab design.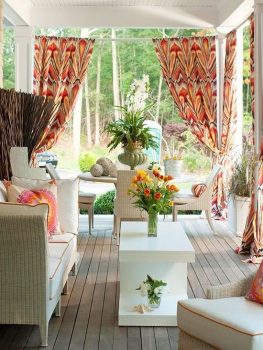 Ah, a breath of fresh air. If only car fresheners smelt as lovely as this green themed front porch looks! Don't be afraid to mix up the color scheme, those blue flowers create the best contrast!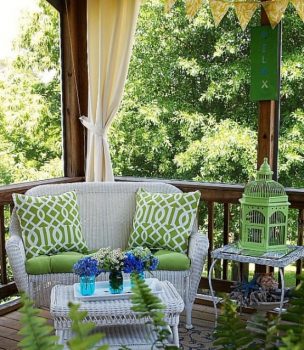 When decorating with a rustic milk carton, you can't go wrong as long as there are flowers inside!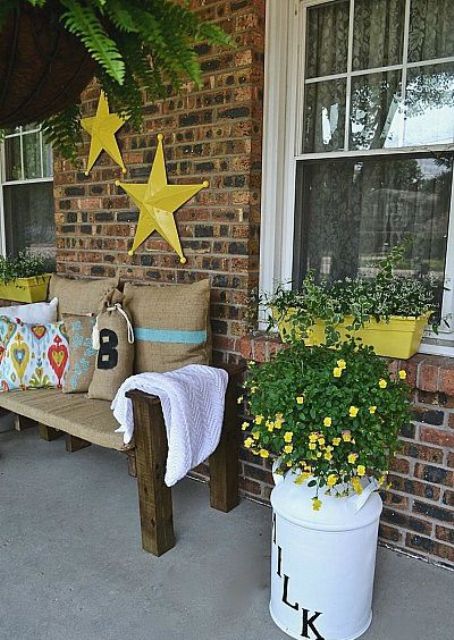 Big throw pillows and soft rugs make any hangout a dreamy hangout.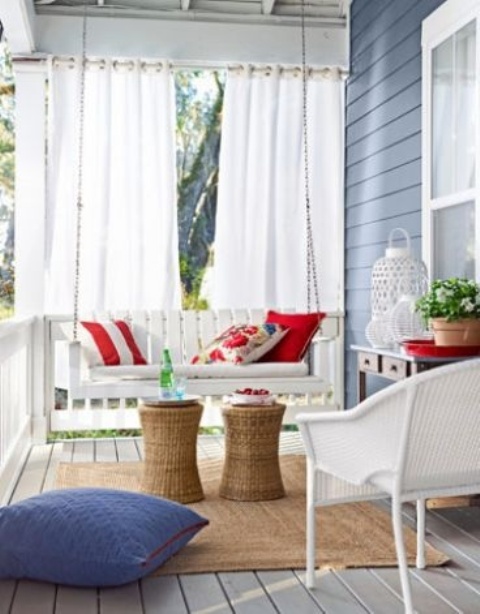 Whites accented well with a bright neon hue bring elegance to any back porch.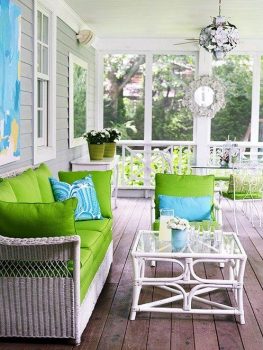 What a more convenient way to water and enjoy your plants,  there's nothing better than walking outside and being immediately greeted by a garden!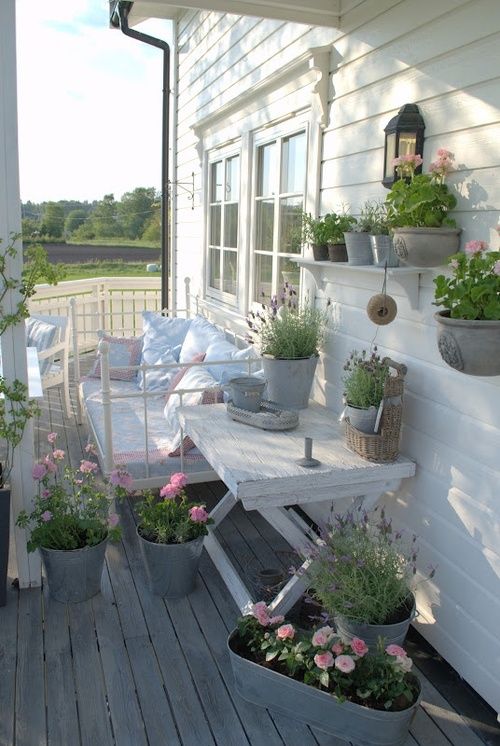 A front porch is where vintage chairs and tables belong.  What a great place for you to reflect on the past and laugh with loved ones.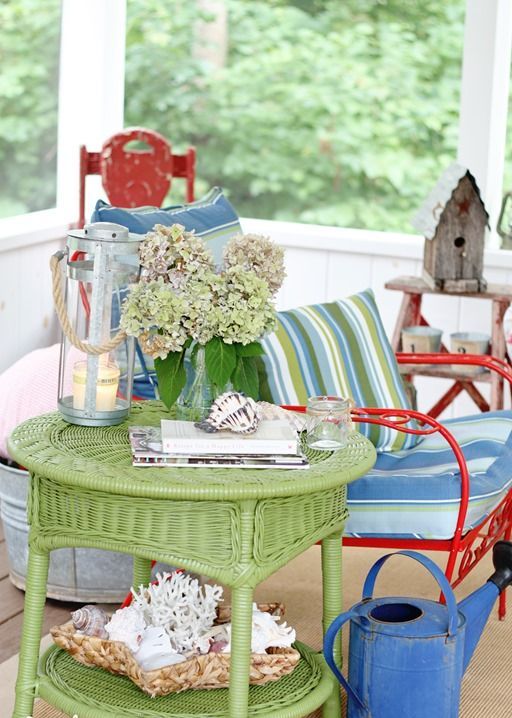 A minimal, flowery design is a perfect look to any chill space. Decorate with bright throw pillows for an easy porch design.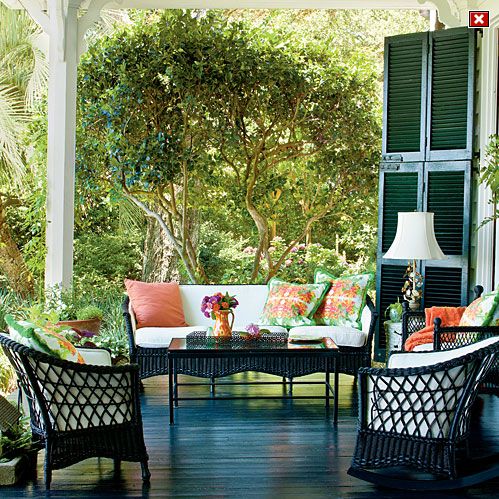 Be there, or be square! These chairs may be square but they will be sure to compliment any circle.