Towels are one of those items that has to be replaced pretty frequently. Whether it be because of smell (aren't mildew-y towels the absolute worst?) or because of general wear and tear, here are a few of my favorite ways to reuse and repurpose your old towels.
Michelle Made Me shows her readers how a set of old towels can be transformed into a brand new (or old?) set of washcloths! This is a sewing project, so dust off your machine and get to sewing!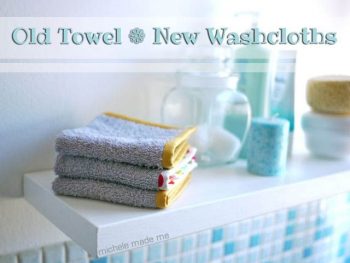 Need a cheap Christmas gift for your little nieces or nephews? Use an old towel to make a plush stuffed animal that they'll love to snuggle with at night! If you think the glass eyes are a safety hazard, embroider them instead!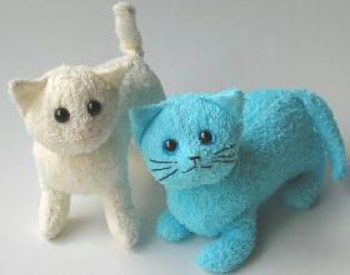 A day at the beach is even more relaxing when you have a place to put your head! The best part is that it rolls up into a little beach tote that has pockets for all of your necessities! Get the pattern at Very Dark Horse.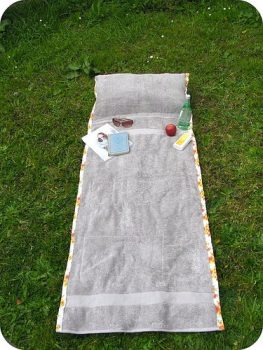 Forget spending a fortune on paper towels (we just got a new puppy, there are SO many messes to clean..) and make yourself a set of reusable ones as well! Display your favorite fabric on the backs of these babies as well. Look how bright and fun~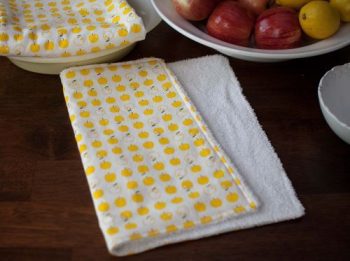 Speaking of that new puppy…he definitely needs a chew toy or two! Don't head to Petco, make your own toy instead! I think that our little guy would love sinking his teeth into something as soft as this! From Real Simple.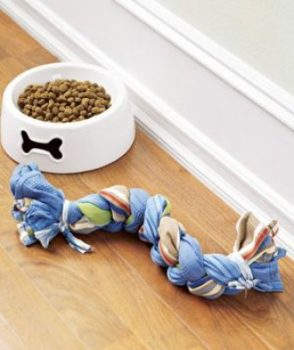 Got a love for loofas? Make your own with a tutorial from Ruffles and Stuff. You'll create quite a lather with one of these!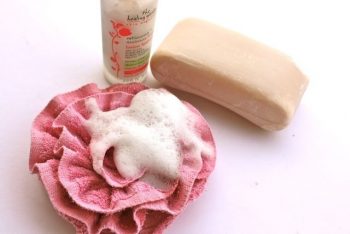 You can never have too many oven mitts! I seem to always lose mine, so I like this pattern to make my own! I think iI'll buckle down and tackle this sewing project later tonight! Isn't the polka dotted accent fabric darling?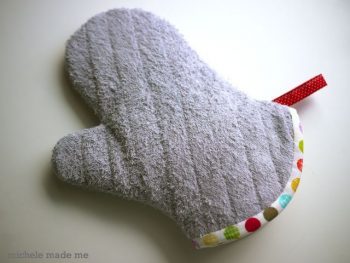 Don't pay a fortune for those disposable Swiffer pads, make your own instead! The best part of these is that they are washable, and much better on the environment. The buttons are a cute touch, as well!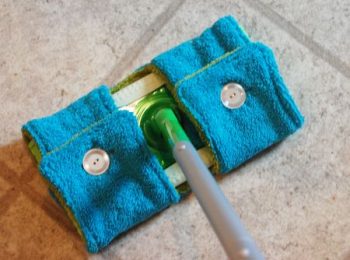 Martha Stewart provides the tutorial for the coolest bathroom caddy, ever. Who knew a towel was capable of so many different things?
**Avoid mildew, mold, and horrible smells by hanging your creation on the bathroom door, rather than on the shower nozzle.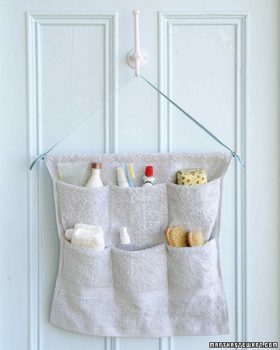 To go with your beach towel lounger! You might need a little extra storage space for your favorite reading materials, and this DIY bag provides all that you need! A colorful ribbon makes a cute color infusion as the bag handle! More at Mackenzie.