Before you know it…it'll be the first of December and your kiddos will be BEGGING for you to break out the advent calendar ASAP. Personally, I love advent calendars, and the fun they spread all throughout the month of December. It's like a month long celebration! If your existing advent calendar needs a little extra pizzaz, click on the links to print these advent calendars out!
A different take on the typical advent calendar…this calendar is awesome because it comes equipped with activity cards! Each day has a fun holiday activity for you and your family. There's nothing like bonding during the holidays. Print it at Picklebums.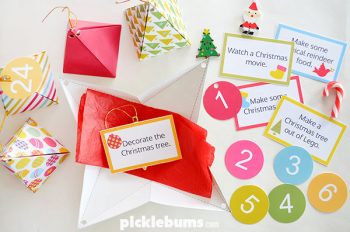 This Christmas advent craft is fun for your toddlers! As we get closer to Christmas, supply your kids with a glue stick and have them cover up the dates with a pom-pom! Print it out at Totschooling.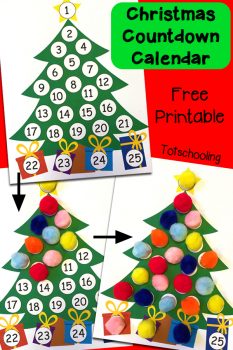 Head on over to Powerful Mothering for this festive DIY project AND free printable. She'll should you how to make the advent boxes, and she provides the printable for the Christmas tree! You can fill the boxes with different treats, activities, or other little knick-knacks. Christmas is about the little things! Print it at Powerful Mothering.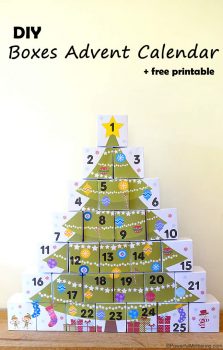 This printable is both a holiday decor centerpiece, AND it's  an advent calendar. Turn the tags over to reveal special quotes or activities for the holidays. String a fishing line on the inside of a Dollar Store frame for an inexpensive project! Print it at Wine and Glue.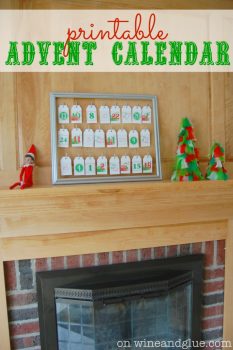 The paper boxes on these bad boys aren't a part of the printable itself…but the stickers are! Put your origami skills to good use and fold 24 boxes full of Christmas treats. Print it at Mama Miss. 
Pssst…get your paper for the project at Michaels!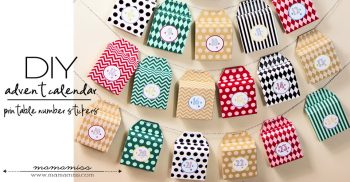 The best part of this advent calendar is that you can customize it to meet the desires of your kids and family! You can literally "re type" the events on her advent calendar. Not interested in ice-skating with the family? Substitute it for a Christmas movie night instead! Print it at Living LoCurto.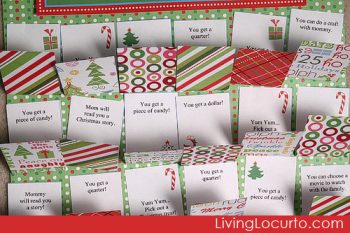 I love how chic and sophisticated this printable advent calendar is! It looks like something you might find at Pottery Barn or Anthropologie. Be sure to tie ribbon around your countdown packages for a little more festivity. Print it at Pure Sweet Joy.