It's summer time which means it's time to spend all day in the backyard soaking up the sun. If you're itching to do some DIY projects, this is a great time to invest creative energy in the yard. I've found some of the most awesome DIY projects that are also relatively simple to make–so you don't have any excuse to not!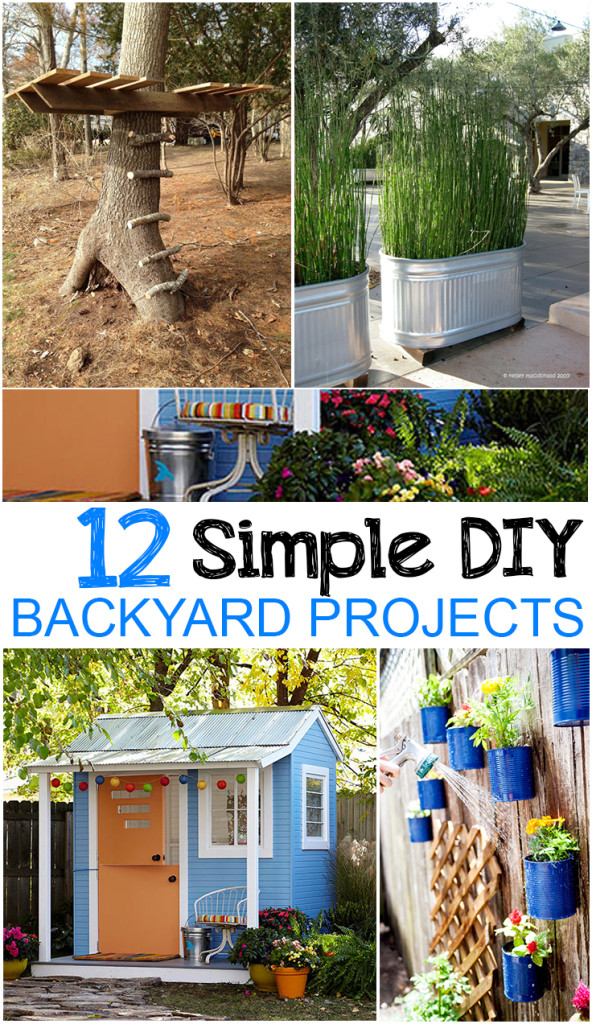 I love this lounge chair from HomeMade Modern. It's so innovative and minimalist! I love the natural look of the logs–it would add an organic element to any backyard. All you need are some leftover logs (thinner is better), a drill, and some hardware to hold the pieces together.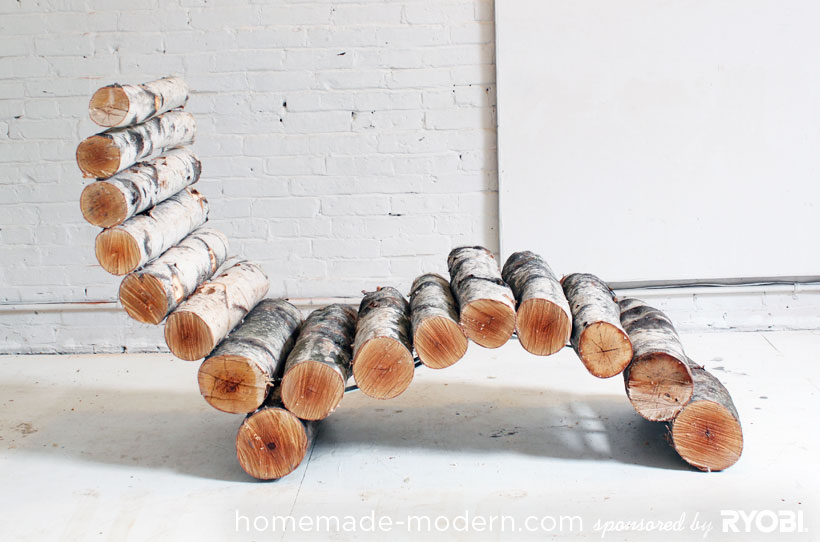 I love this modern bench from The Brick House. It's made out of reclaimed wood which makes it very environmentally friendly, not to mention very attractive! This bench would look great indoors or outdoors, so you'll be able to use it all year long!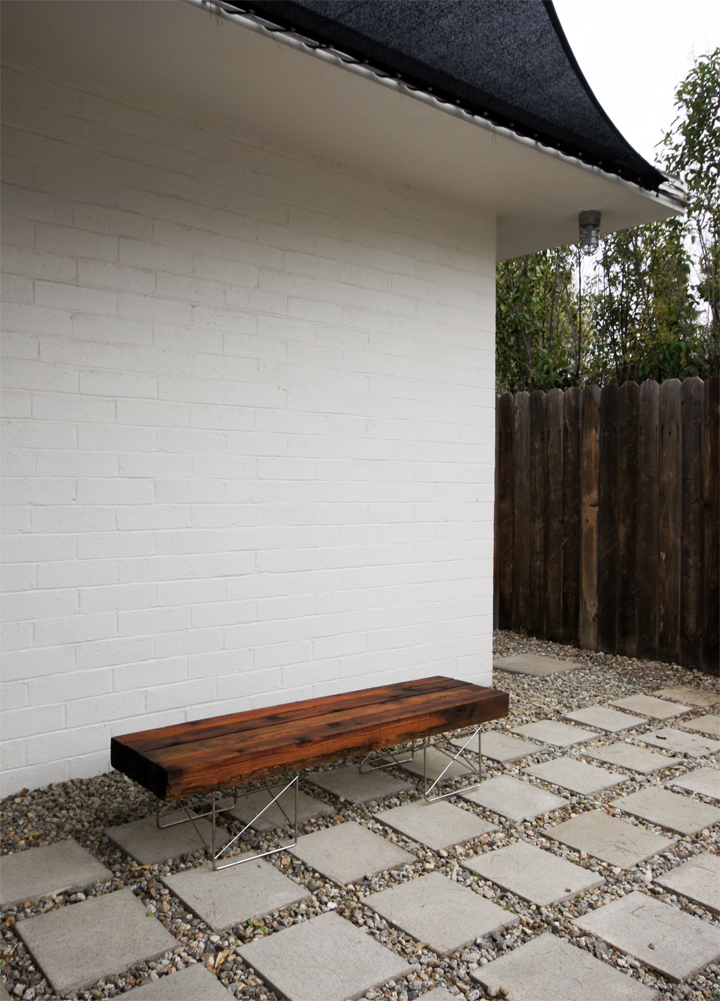 These mason jar hanging lanterns from The Garden Glove are so gorgeous. I love how dreamy they are–perfect for a evening garden party in the warmth of summer. For an eclectic look, you could hang jars of different shapes, sizes, and colors. It would be just enchanting!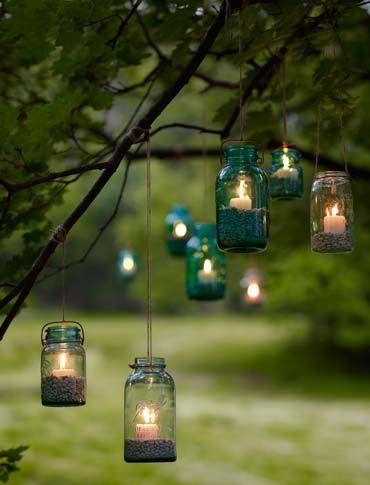 Apartment Therapy posted detailed instructions for building this simple tree house. Usually tree houses are complicated affairs, but this one can be built in less than a day. If you've got some sturdy trees in your backyard, this is the project for you!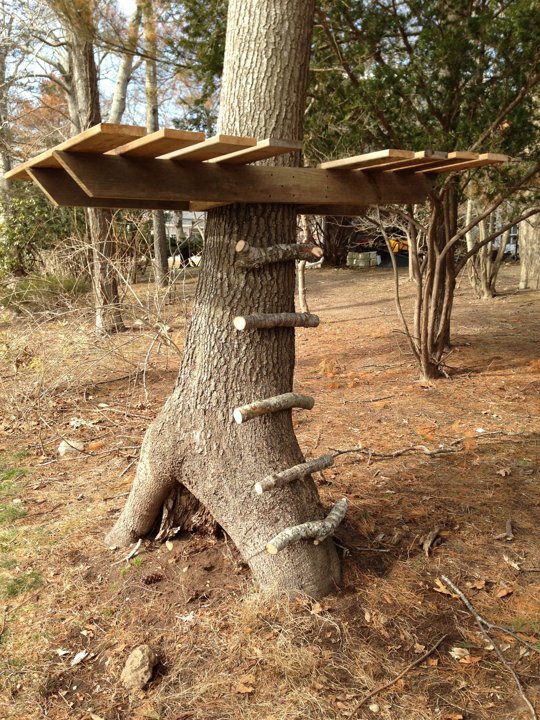 Camille Styles posted instructions for making this dreamy hammock. There's nothing better than lounging in a hammock and reading a good book during the summer months. If you don't have one already, it's high time you invested in a hammock!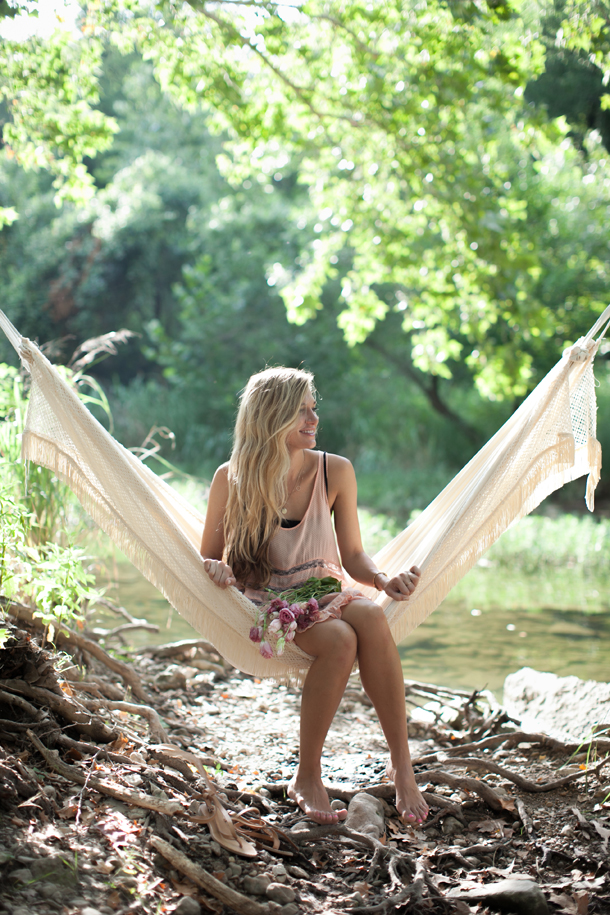 This table looks expensive, but it's actually really simple and cheap to make with instructions from Better Homes & Gardens. Backyard tables are great gathering places where you can entertain to your heart's content. If you've got the space, you've got to install an outdoor eating area.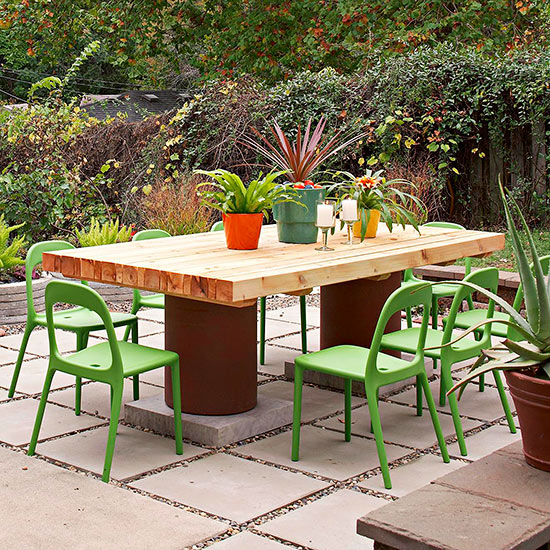 The Garden Glove posted instructions for creating an outdoor movie theater in your backyard. Movie parties during the summer are such a fun activity. You can turn movie night into a traction for your family! All you need is an outdoor screen, a projector, and some comfy pillows for lounging.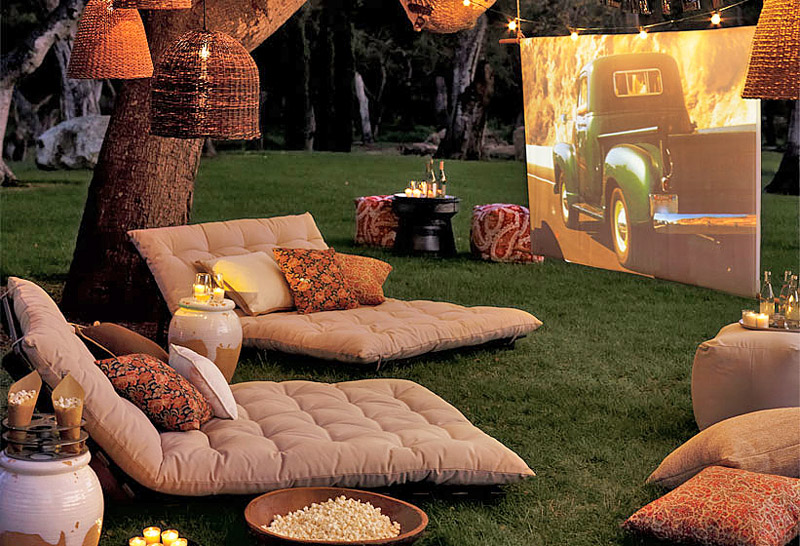 If you've got a boring wood fence in your backyard, you should consider spicing it up with a vertical garden! This example from Ciera Design is very simple to make. All you need to do is paint tin cans and screw them into the fence. Then you can plant all your favorite flowers in your new garden!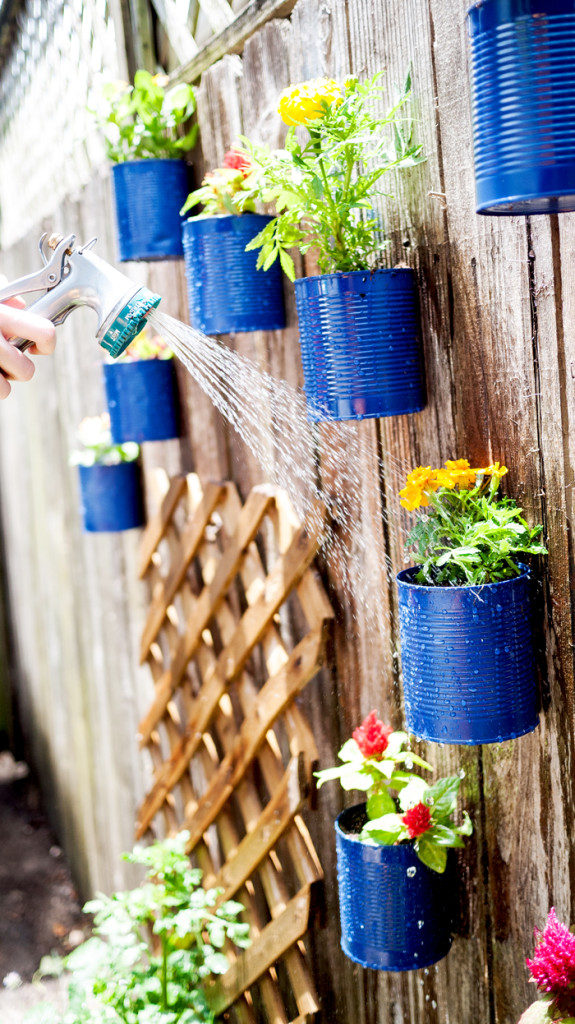 Playhouses can be intimidating DIY projects, but Better Homes & Gardens recommends thinking about them like sheds. They can have a very simple structure that's easy to put together. It's the accessories and paint that really turn a shed into a cute playhouse.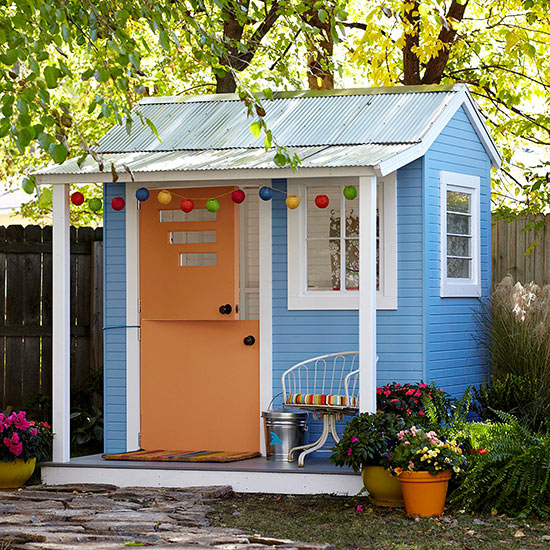 Yahoo Lifestyle posted instructions for making a giant xylophone for your backyard. This is a great toy for kids to play with outdoors, and it's also kind of pretty! You'll be the talk of the neighborhood if you install one of these things in your backyard–you won't be able to keep the kids away!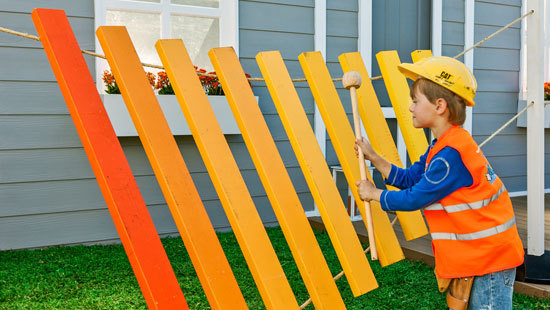 If you've got a large backyard, it's nice to break things up and define spaces with screens. You can make a natural dividing screen by planting tall grasses in long and skinny planters. Dave's Garden posted a great example of this idea.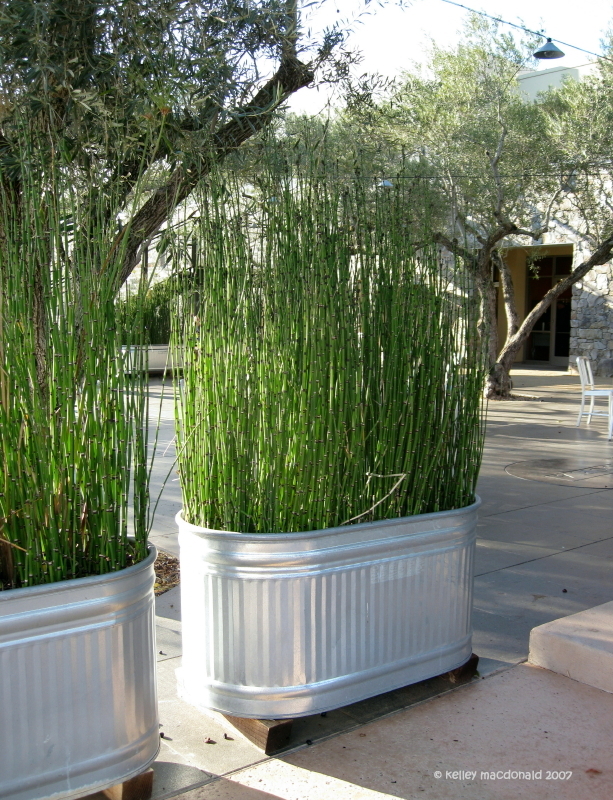 Bored Panda posted instructions for making your own green graffiti. This is a beautiful and natural way to increase the beauty of boring walls in your yard. You can write inspiring messages, your family's name, or draw something beautiful. Anything goes!