Scrabble was one of my very favorite games growing up! We always had scrabble tiles strewn throughout my home! My Mom turned our unused scrabble tiles into fun refrigerator magnets, and I used to love leaving little messages for my siblings (some of which weren't so nice…) I visited her home over the weekend, and I was inspired by our Scrabble magnets! Here are 12 fun crafts you can make with yours!
Hide funny words in a diagonal direction and just wait for your guests to notice.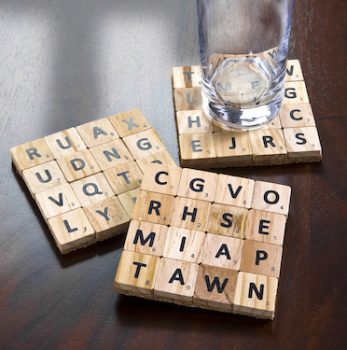 Wine thieves are always lurking, make sure your glass is claimed with your name spelled with wine charms!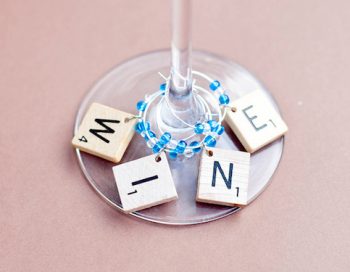 A table setting isn't complete without napkin rings.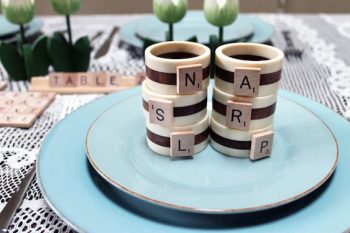 A no-brainer.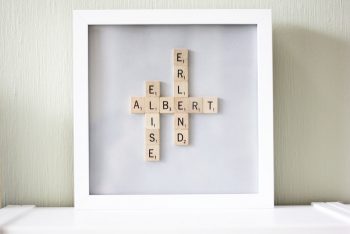 The absolute perfect Father's Day gift. Spell out his name (or one of your kids') and make these for a personalized gift.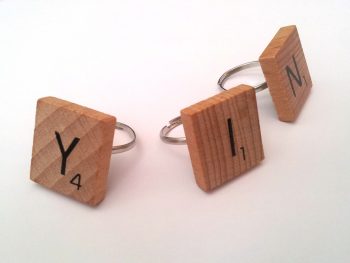 These are really cute and they do a great job of marking plants!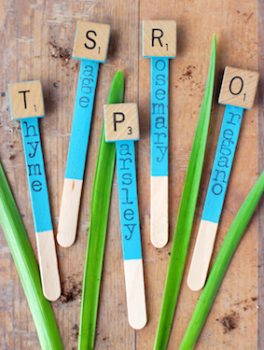 Your friends will never leave your home without spelling out a profanity or two.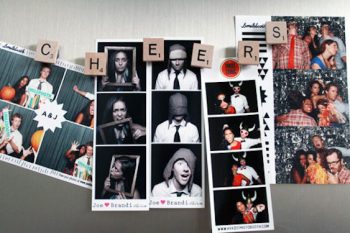 From nicknames to birth names, you can't go wrong with these DIY keychains!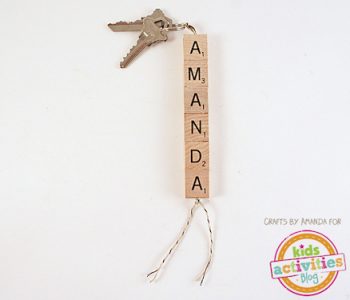 Perfect for lovers and mothers, and everyone in between! I love customizable jewelry!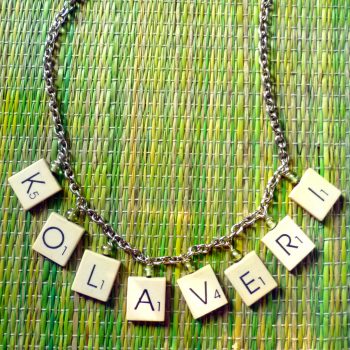 A smaller version of the previous idea! It'll be impossible to lose your keys when your initals are displayed on them!