When my family and I first moved into this home, one of my biggest home decor challenges was: what should I hang on my blank walls? It's a lot harder to decide than one may think. If you're stumped, these 12 ideas will (hopefully!) help you out a little!
If the blank wall is lurking in your kitchen, dress things up with a few kitchen necessities, dressed up as printables. Half the fun is choosing the frame!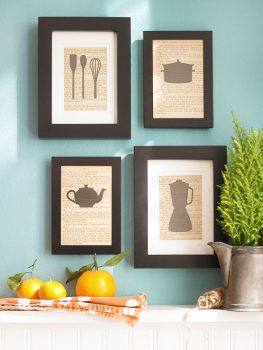 Got a city that means something to you? It's time to highlight them! Display your hometown, current, or favorite cities on an attention grabbing wall-hanging. I love this idea!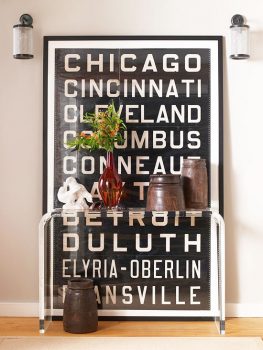 If botanical wall prints are your jam, it's time to create some watercolor wall art! Better Homes and Gardens has the full tutorial, and it's SO much easier than you would think!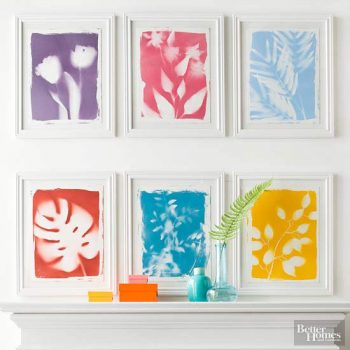 I've had a blank wall that's haunted my bedroom for way too long! I think I've finally found something to fill the space, you can make it yourself at Hymns and Verses.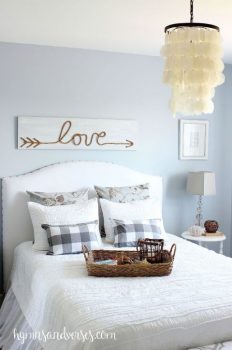 I feel like I've been missing out because I never ONCE considered hanging baskets on my wall! Hang them however you want, or add a little bit of color with this tutorial from Design Improvised. This great design definitely was NOT improvised!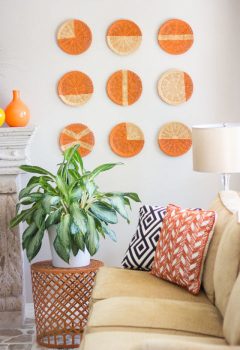 Have you ever purchased a calendar that you simply couldn't bear to toss? I've been there multiple times! Let your calendar live on, by hanging your favorite pages on a wall! Cheap wall decor? I'm all in!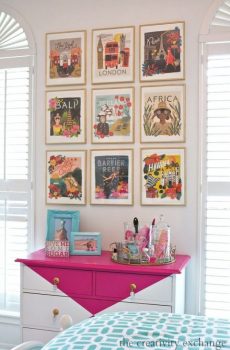 Breakout your needle and thread and sew yourself some seriously epic wall art. You can sew whatever you would like, but I love the vintage appeal of these hangings from Country Living.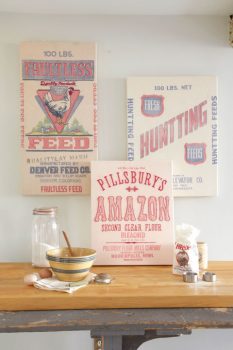 8. Sequined/ Metallic Wall Art
If metallic accents make your heart happy, you simply MUST check out this DIY project from Live Love DIY. She completely transformed an outdated wall hanging! I'm in awe of her skill!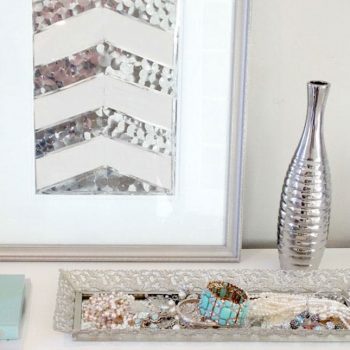 There's nothing more welcoming to your guests than a wall hanging that says "hi" fifty times over! Learn how to make it for yourself over at Live Love DIY.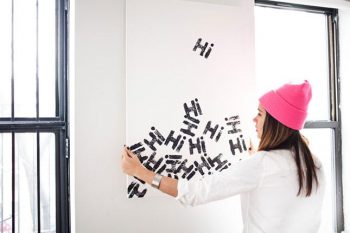 Remember when chevron pattered everything was all the rage? It was my favorite trend of 2014, and I wish it would come back! Channel your inner 2014-er with this watercolor wall hanging from The Embellished Nest.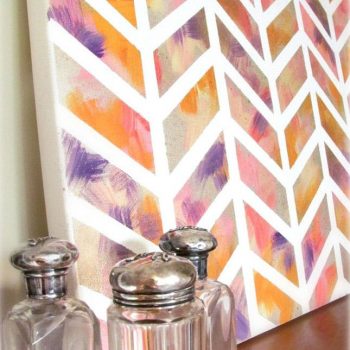 Got a scarf that you don't love anymore? Cut it up and hang it on your wall. SERIOUSLY. It's that easy! I have about ten I need to repurpose, and I'm looking to upcycle them ASAP!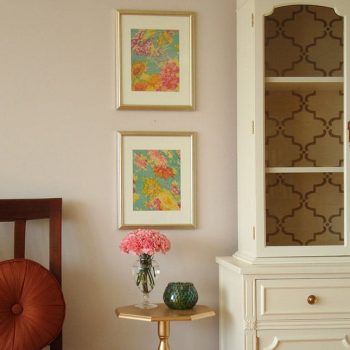 I've always loved the idea of hanging a map of the world on my wall, it's a nice reminder that the world out there is much bigger than myself! Cut up your map, and frame it for a piece of incredibly unique wall art that will make your neighbors super jealous!