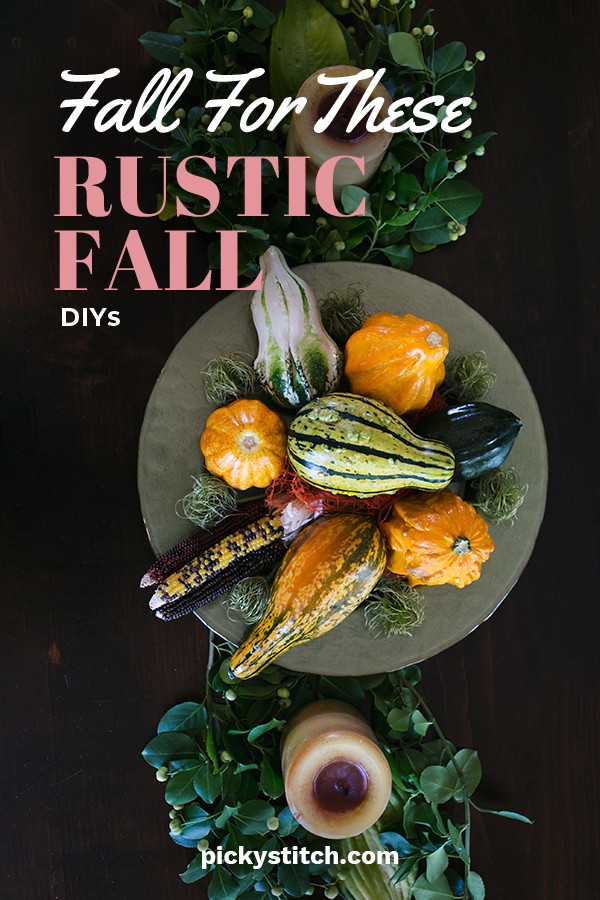 I'm a self-proclaimed lover of all things rustic home. There's no better way to add character and charm to your house! This fall, I'm determined to incorporate more of that rustic charm in my autumn decor. I want my house to look like a farmhouse that's tucked away in the lush autumn leaves! If you too love adding touches of "country-ness" to your home, keep reading for my favorite rustic fall DIYs!
One of my favorite parts about this fall themed porch is that the wire hanging from the coat hook is bent to spell "Welcome!" Isn't it seriously cute? If you have a bench on your front porch, spruce things up with lush, and colorful fall leaves.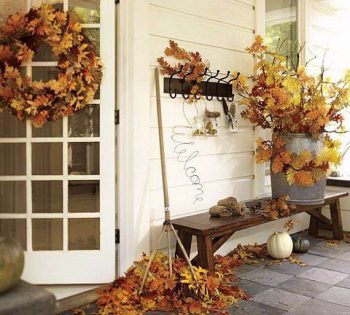 While this isn't exactly "fall" themed, it is perfect for the month of October!  Odd shaped ghords, and a lumpy pumpkin are the perfect way to incorporate a fall infusion into your home. I love this idea for a side table, or something similar!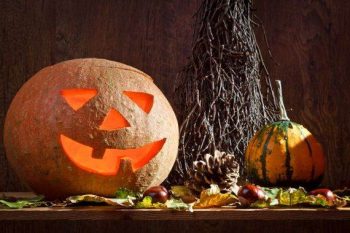 I love the idea of decorating my home with pumpkins, but I'm always worried about the hazard of an open flame within my home! Use a drill to poke holes through the skin of a pumpkin, and sting an old set of Christmas lights inside them to really "light things up."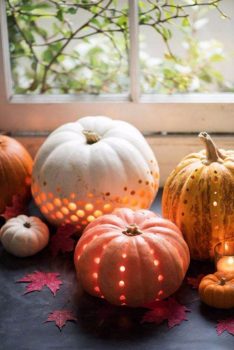 I don't know about you, but I am absolutely "falling" for this DIY burlap porch sign from Country Clutter. She used and old pallet plank, and some burlap from her craft room to fashion this gorgeous sign perfect for a fall porch. Of course, you can't forget to decorate with a whitewashed pumpkin. Learn how here.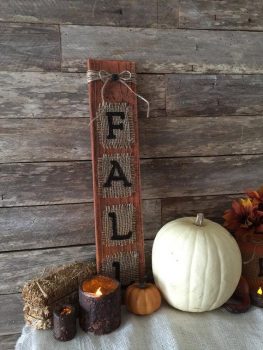 Naturally, this wouldn't be a DIY article without a few mason jar projects (or two!). Unfortunately, I don't have the DIY instructions for this awesome fall idea, but you can buy them on Etsy, from Katie Talba. Of course, you could try your hand at making these yourself, you'll just need sandpaper to distress your jars!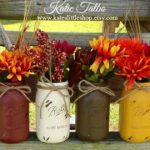 If you are looking for HUNDREDS of rustic fall DIYs, Design Dining and Diapers is just the place for you! It's easy to add rustic charm to your home with a super easy DIY "fall" sign, a few pumpkins, and of course, a great chalkboard!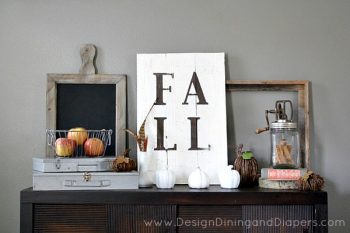 I'd be lying if I said that wooden crates weren't my absolute FAVORITE thing to decorate with. They're so versatile, so rustic, and they literally look amazing, ANYWHERE. I love the way Liz Marie Blog branded her wooden crates so they were perfect for fall. Fill them with whitewashed pumpkins and lush greenery, and you have something incredible to display until Christmas!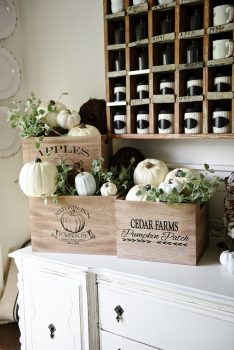 You can't forget to decorate your porch this fall, after all, it's what your guests will come upon first! Decorate with corn stalks, a bold wreath, and a few other accessories. Your porch will be perfect for fall! From Digs Digs.