You know that super sad moment when your favorite candle runs out of wick but has just a tiny bit of candle wax still? This is one of my biggest pet peeves, I just want to enjoy ALL of my Bath and Body Works candle! Instead of just throwing your candles away when they burn down, save the wax, and craft with it instead! Psstt..you can learn how to remove candle wax from glass jars with this tutorial from My List of Lists.
Depending on how much wax you had left, you may have a super colorful collection of these homemade wax melts. But isn't that the fun of it? Combine scents, or keep things simple with this wax melt tutorial from By Brittany Goldwyn.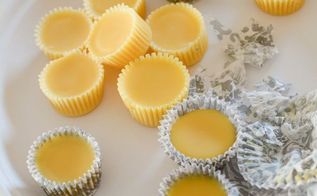 While candle wax is pretty much the opposite of something tasty to eat, you CAN use old candle wax to fashion drink charms when throwing a party. Here, this DIYer used old wax to create a chocolate-like drink charm. Have guests write their names on it to keep drinks with their owners!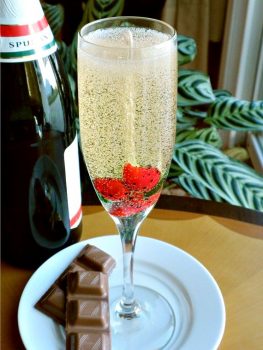 This is another project where you may need to combine wax depending on the amount of leftovers you have. Use the wax and Citronella oils to keep bugs at bay come summer. Worried about the wick? Don't be! Don't Waste The Crumbs shows readers how to make that, also.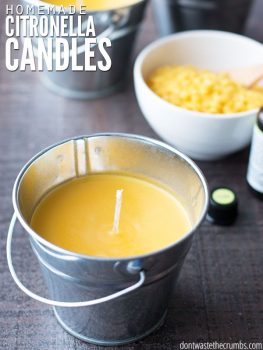 Stuck zippers are the worst, especially when it's on your favorite jacker! Use a bit of melted wax and a cotton swab to unstick your jacket and go on your way. Easy, peasy!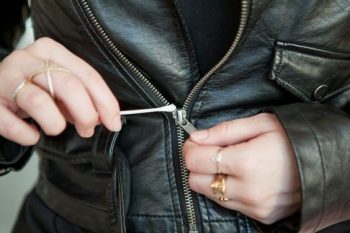 Fix a dent in wood furniture with a bit of leftover candle wax. You can use whichever color you would like, but any wax will work just the same. Of course, the dent will be less obvious if you choose a matching color. Learn how to do it here.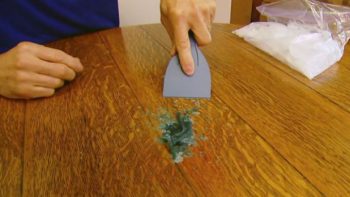 Squeaky or stuck drawers? Forget about it with a little bit of candle wax. Rub a candle wax over the area of the drawer that sticks or squeaks when opened. Put it on the furniture tracks for even smoother sliding!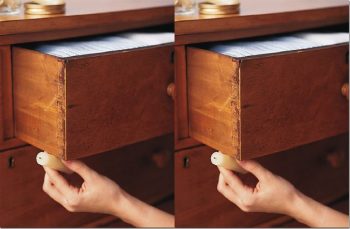 I love cooking, and I love onions…but I know I'm not alone when I say that I HATE cutting onions! I don't want to cry when I cook! You may need a newer candle for this trick, but it'll save your life, regardless. When cutting an onion, light a candle next to your work space. The flame will absorb most of the spice!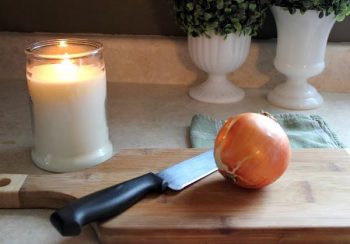 Send a letter with an old fashioned wax seal! Learn to make your own at Crafts Unleashed.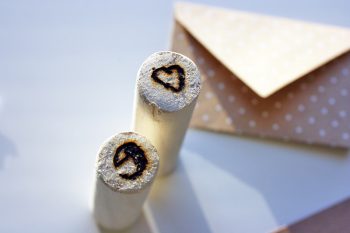 Shoveling snow is just about the worst chore. Ever. Make things go a little easier by rubbing candle wax over the "bucket" part of your snow shovel. This hack will keep the snow from sticking to your shovel.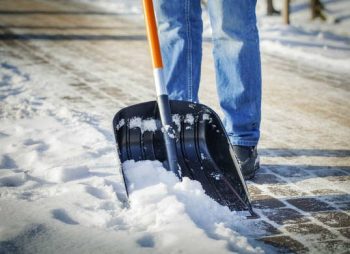 Keep drafts at bay this winter by filling cracks around your windowsill with candle wax. It's only a temporary caulk substitute, but it's great for keeping things air-tight during the colder season.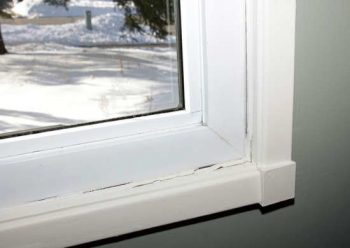 Instead of keeping your sewing pins in steel wool (this can damage and dull the ends of the needles after a time…) store them in old wax, instead! Melt and put all of your old candles together in one jar. It's the perfect replacement, isn't it?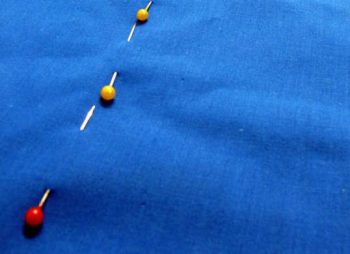 Scuffed shoes are sometimes worse than a stuck zipper! Especially if you have a pair of designer heels. What if I told you that there was an affordable solution? You bet there is! Heat up a quarter cup of wax so it melts, and then add a tablespoon of canola oil. Rub this directly on the scuff, rubbing it until it's gone. This also works great for scuffs and scratches on pieces of leather furniture.