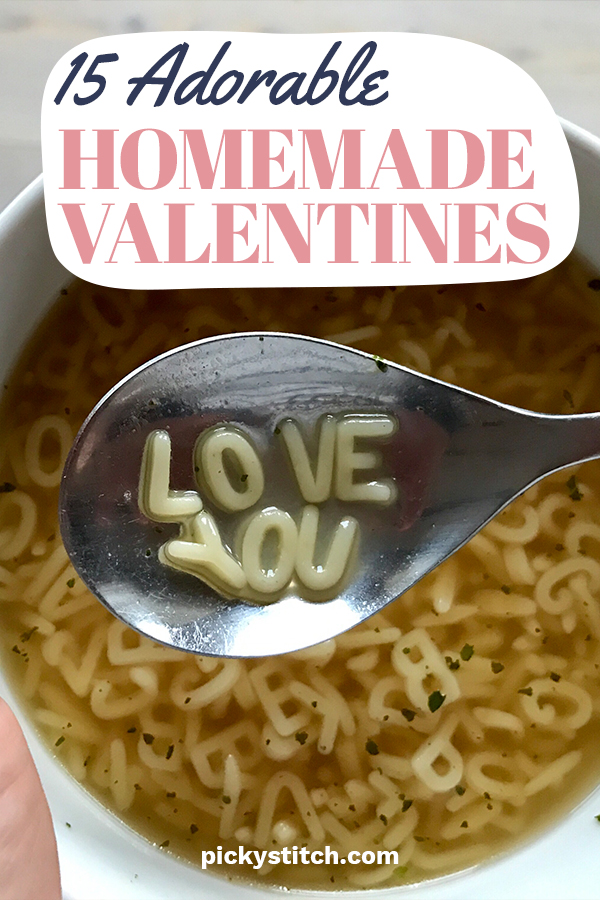 Paint Chip Cards There are 35 known shades of pink, and at least 35 reasons why you love your gift recepient.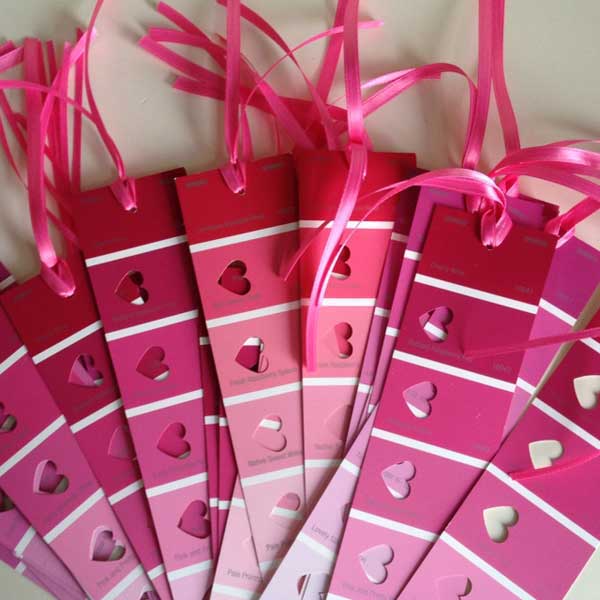 3D Card Glue a few candles to give your card a more personal touch, and who doesn't love 3D?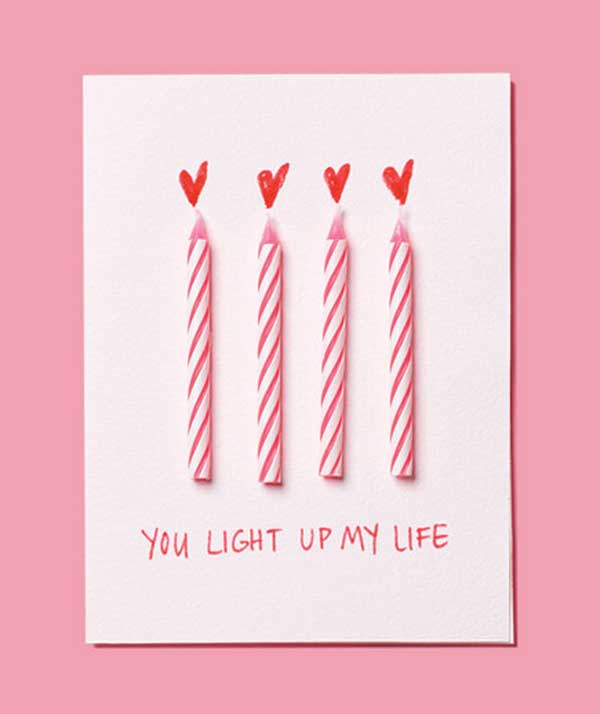 Chalkboard Mug Only gift this if you can trust them not to scrape their finger nails on it.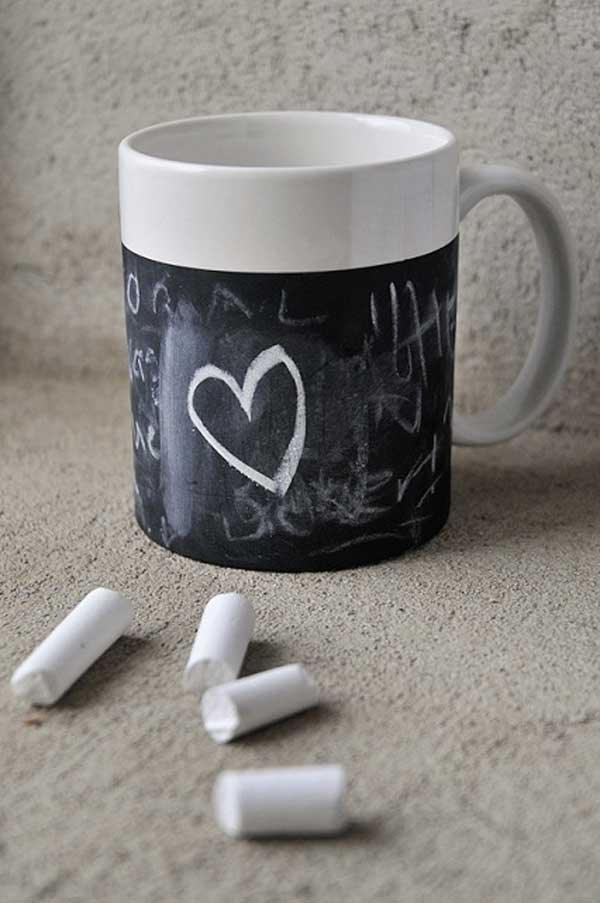 "Message in a bott.. clothespin" A small gift but every time they're hanging clothes they'll know that you do in fact love them.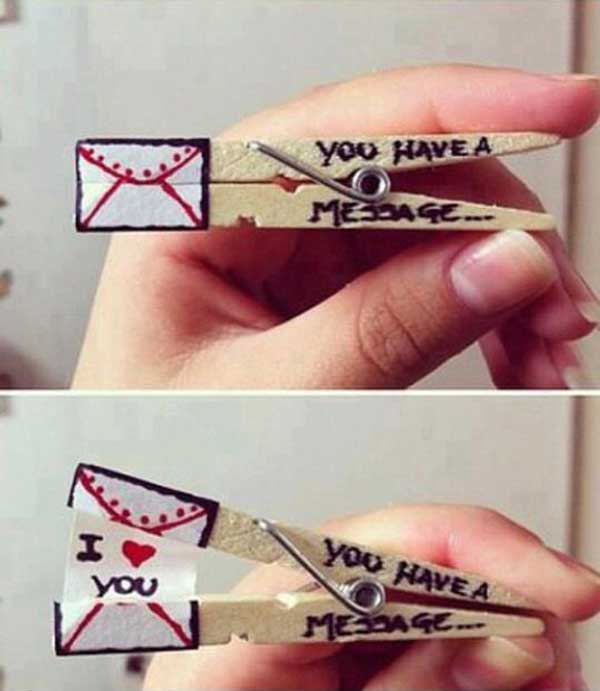 For Him Whisky and new undies, that's what I call southern comfort.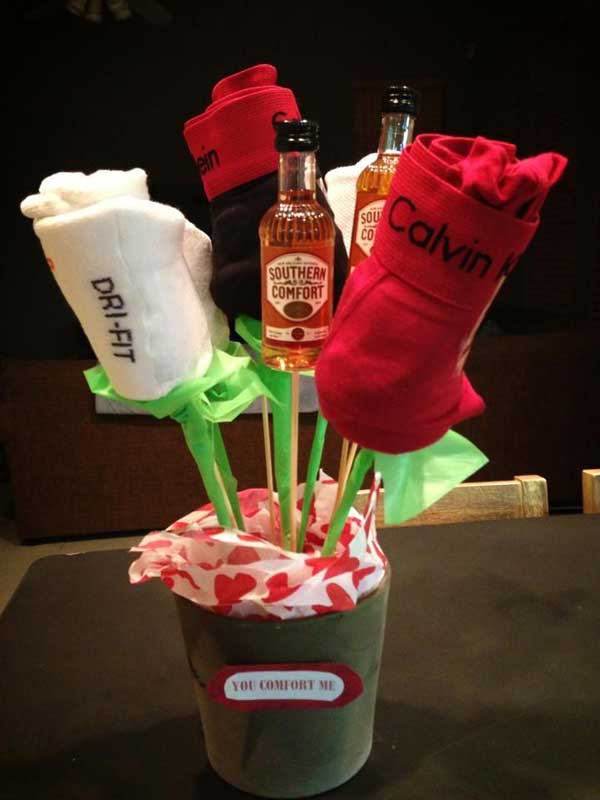 52 Things I Love About You You could definitely always write 56, if you're a joker…

Pipe Cleaner Rings Use anything for a diamond, and plus they can be re-sized. Pipe cleaners are every craft enthusiast's saving grace!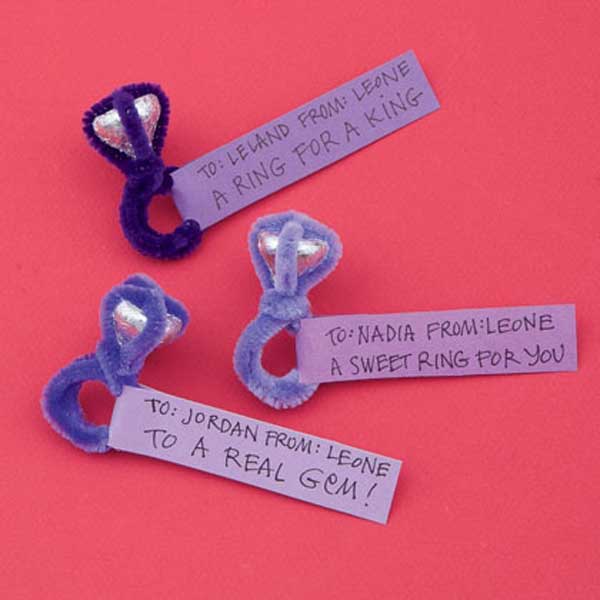 Candy Hearts In a Jar These are perfect for any work desk, munch munch.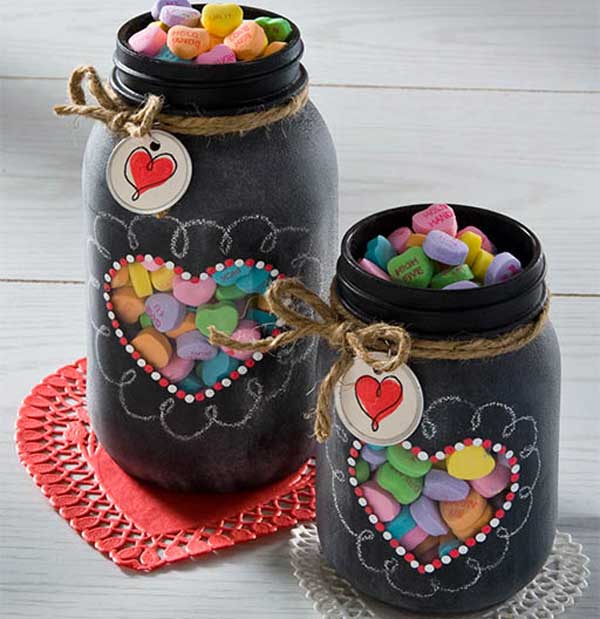 Poofy Flowers These definitely last a bit longer than the real ones! Plus, these are a homemade version, and you know what they say, "handmade gifts always mean more."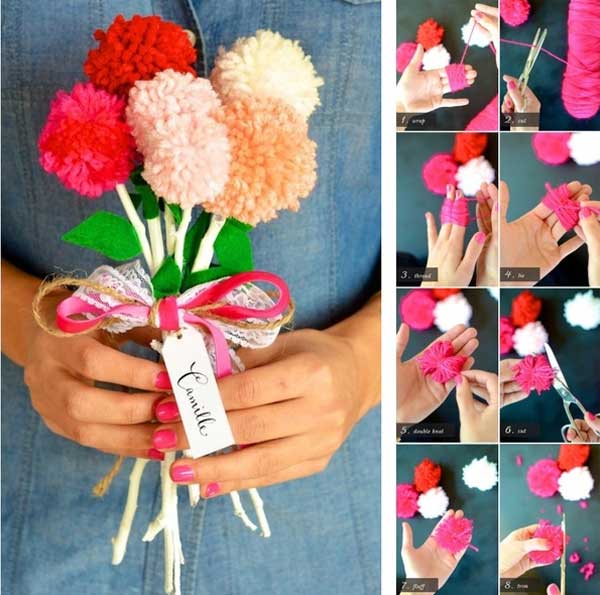 Custom Beer Labels Cheers to beers and adorable printable labels! Here's the link to print out your own!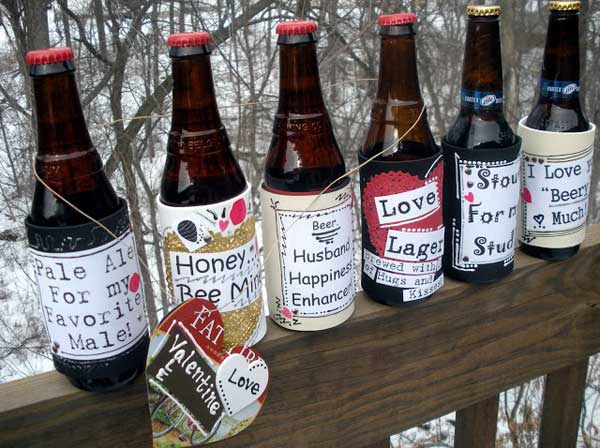 12 Months of Date Nights You know when the kids are gone and you're undecided on what to do with your free time? Whip these out, no debate!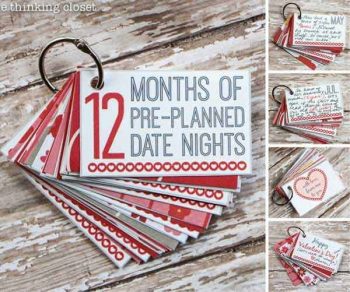 Crafty Cards All those times you glued noodles to paper in kindergarten will now pay off with these crafty cards. Find the printable here!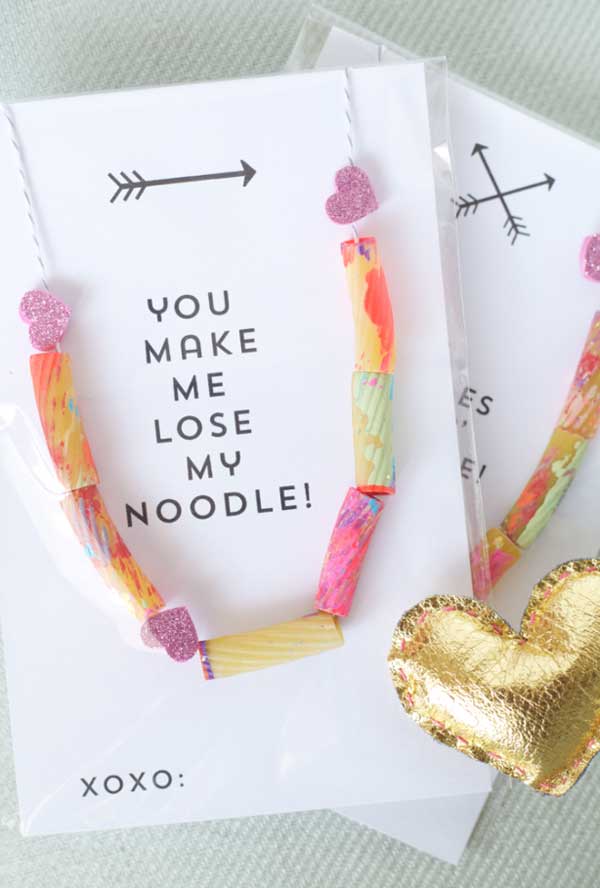 Fun cards Cut a heart shaped card out of black construction paper and secure half a bouncy ball for the "planet." With these bad boys, space puns are always in orbit.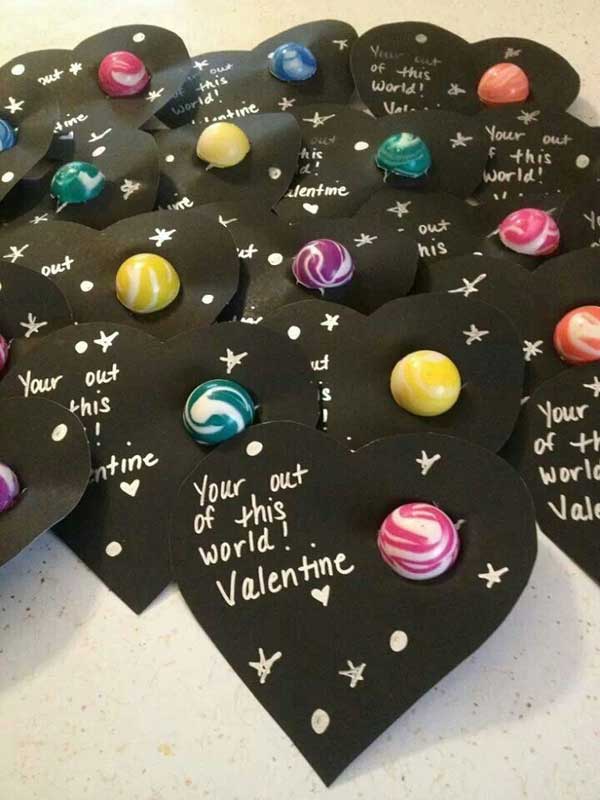 Hearty blanket Nothing says Love quite as easily as a warm and fuzzy blanket does. Who doesn't love the gift of lounging around? No one!