Pegboard is one of those things that is pretty boring in its original state, but can be modified to be fabulous.  I have used pegboard in at least 3 rooms in my house, and don't you worry, I am not done yet.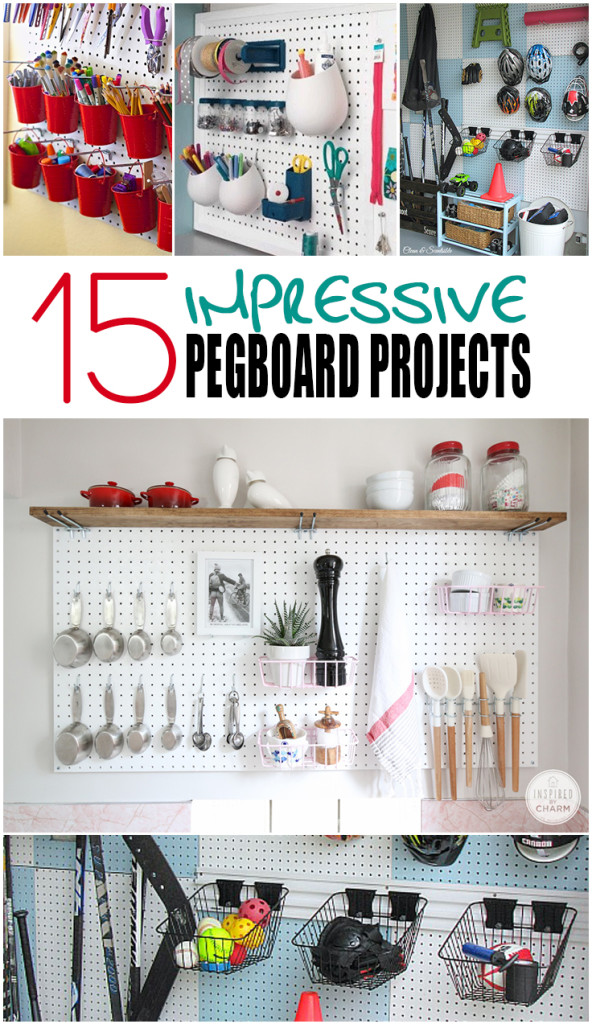 My single hardest thing to keep organized is probably my craft supplies.  Especially when I have *little* 8 year old fingers that share my affinity for paint brushes, colored clothespins and scissors.  I love these great pegboard craft ideas found at Beneath My Heart.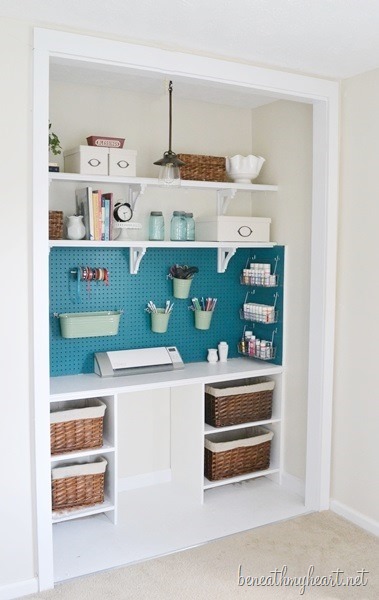 I love this idea from She Sure Is Sketchy.  I love the buckets, how cute!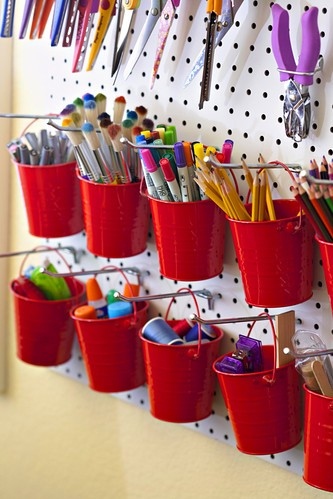 Picture this.  A garage that is organized and clean and even colorful and bright!  I love the idea of painted pegboard organizing all of the garage tools, tape, yard items, etc.  Great idea from Positively Splendid.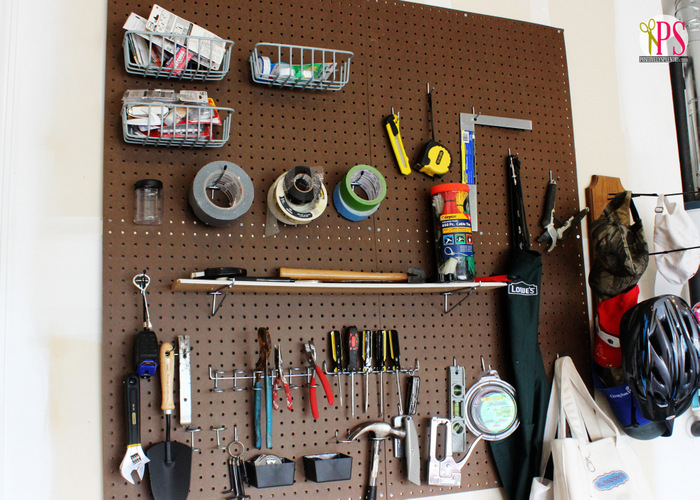 Love this way to organize all the sporting goods that families tend to collect.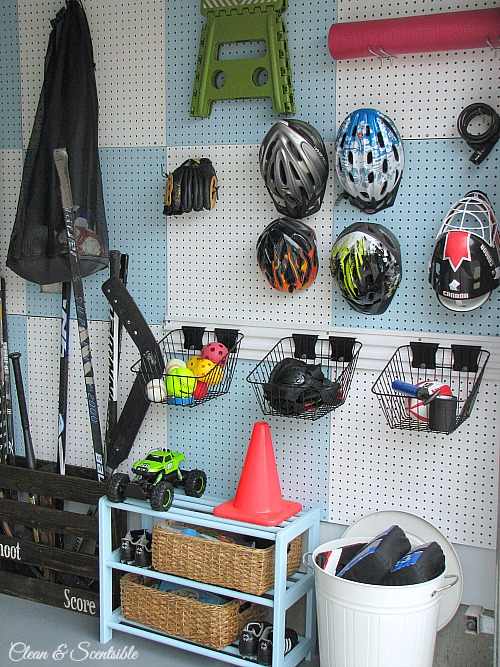 Personal organization.  Pegboard is a perfect solution for hanging up cumbersome-to-store items, such as belts, purses, scarves, and necklaces.  How complicated can ties and belts be to a closet?  Lookie What I Did found a great pegboard solution.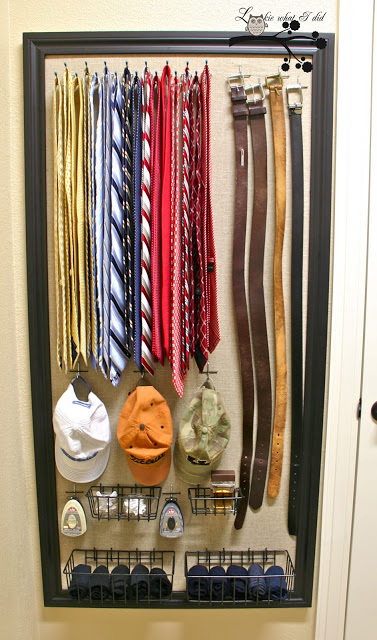 Found this amazing jewelry organizer on Mommy's Me Time.  I love it!  I think I would paint that pegboard a fun accent color and display it.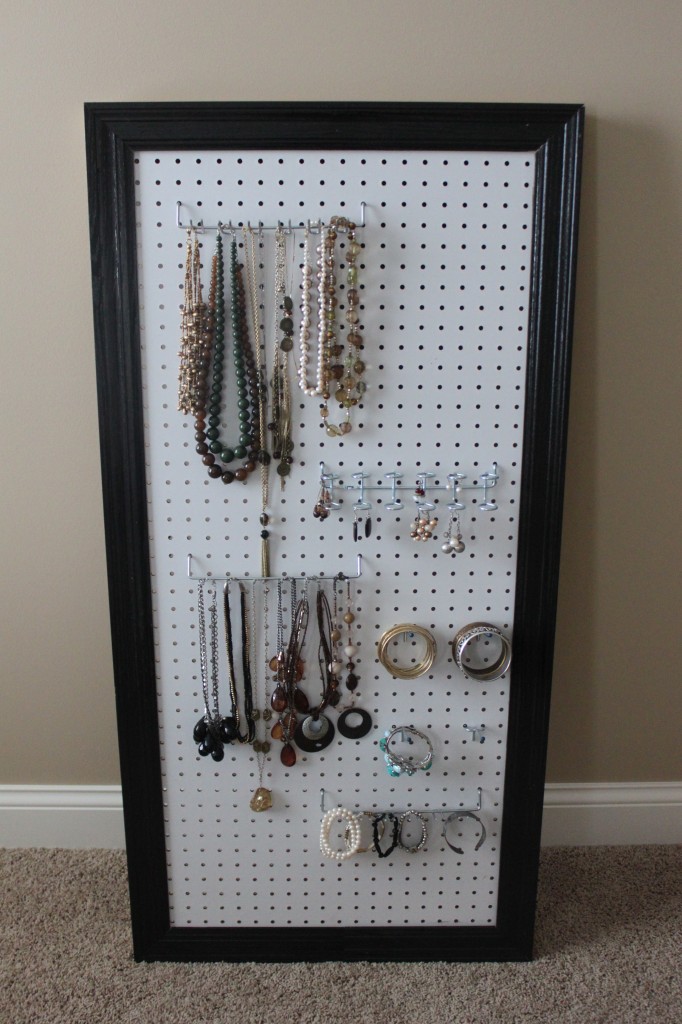 More jewelry organizers!  What a good idea:)  I heart Babble.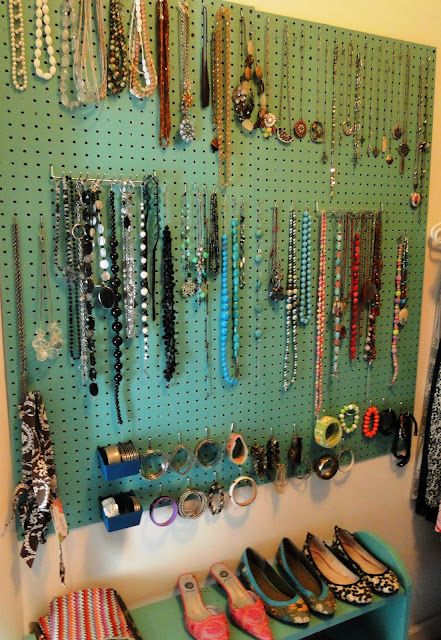 The other clutter collector in the house is the office.  Paperclips, scissors, staple refills, ink cartridges, scissors, bills!  These are great ideas to organize some of your office supplies.  Some are not DIY necessarily, but you could certainly make your own. Love this DIY office pegboard organizer.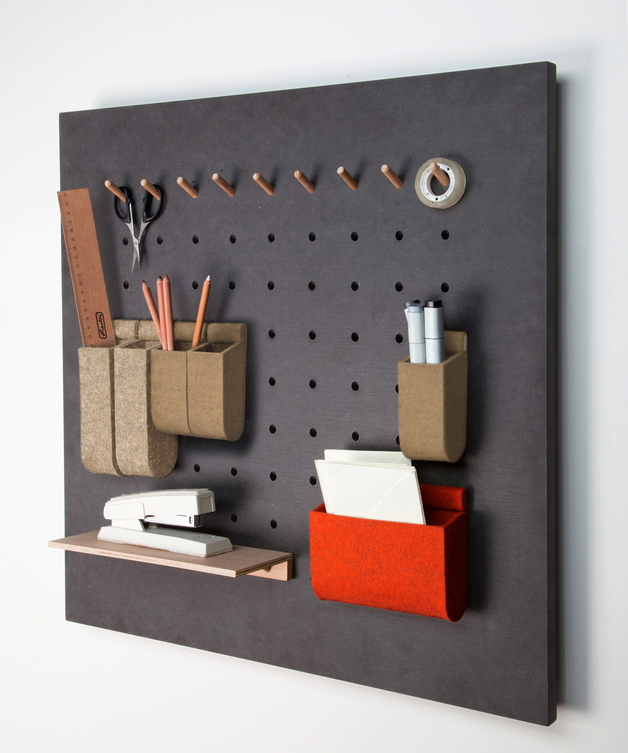 More office organizers!  Love this for envelopes, stamps, papers, etc.  Very creative for a home writing center I found on Home is Where My Story Begins.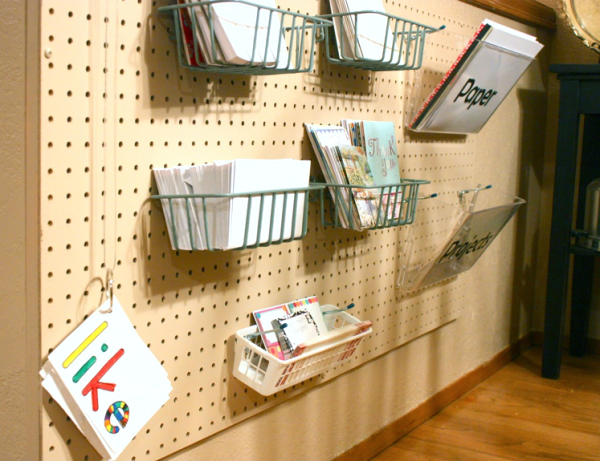 And here are a few creative things you probably (or maybe?) haven't thought of using Pegboard for.  I am so in love with this headboard.  Kudos to Our Fifth House for Pegboard creative genius:)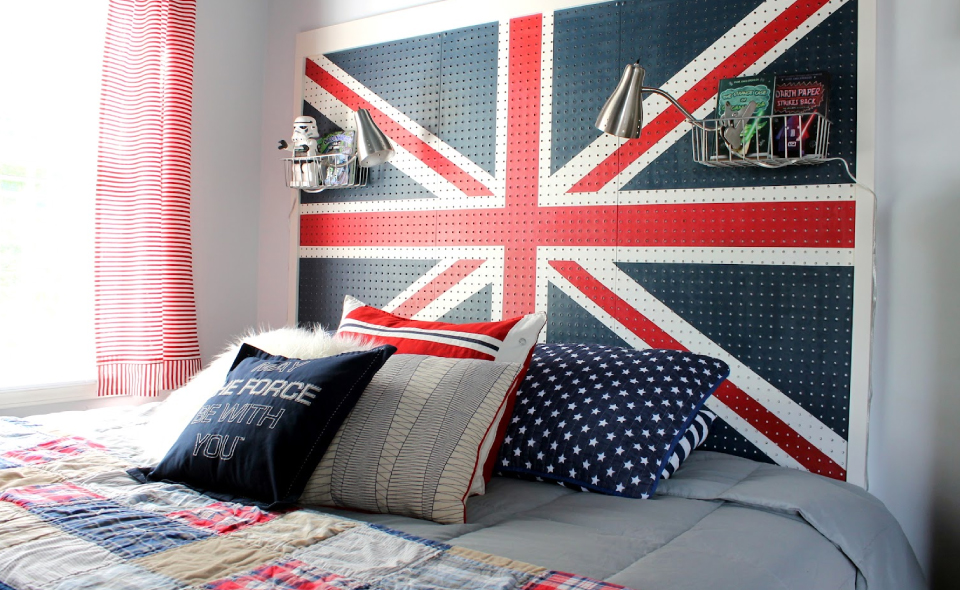 Kitchen organization at it's finest.  This is gorgeous.  And it pleasingly arranges all of those hard-to-store items in your kitchen.  Very cute at Inspired by Charm.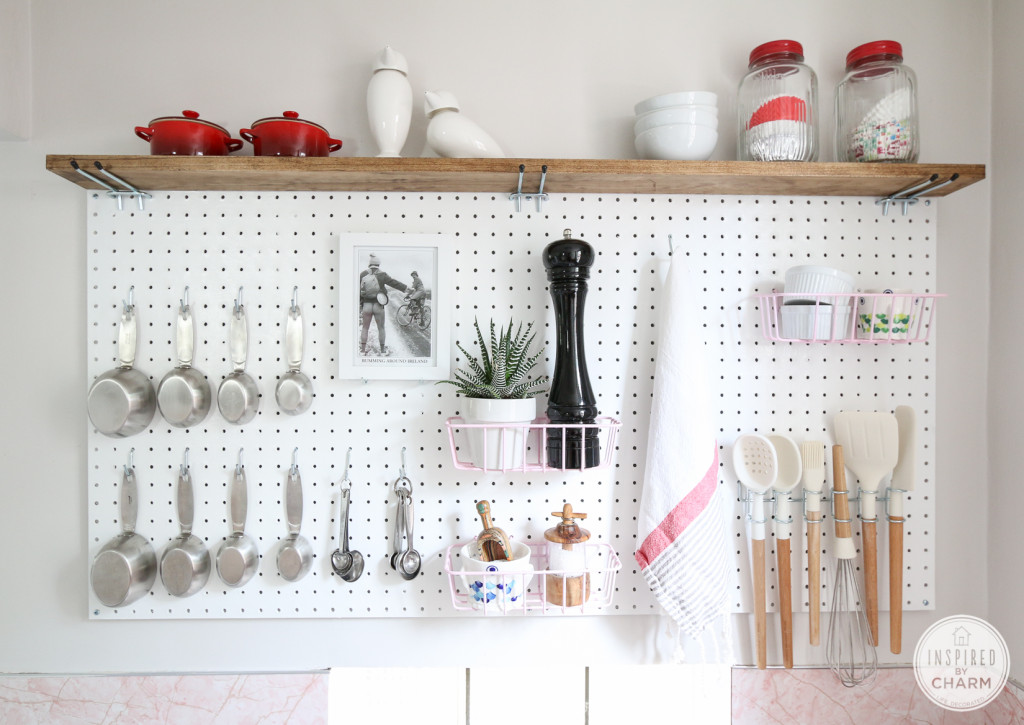 The possibilities are endless, really.
-ribbon and spools
-divide dishes in drawers
-playroom
-art center
-gardening tools
-paperwork and bills
-Painted as decor
-Little Girl Accessories