Camping is one of my favorite things to do with family and friends. I've grown up camping my entire life and we've gotten so good at it (if I do say so myself) that it doesn't even feel like we are roughing it in the woods. Of course, the fifteen camping hacks below help a little bit with that, too! Check them out for easy camping.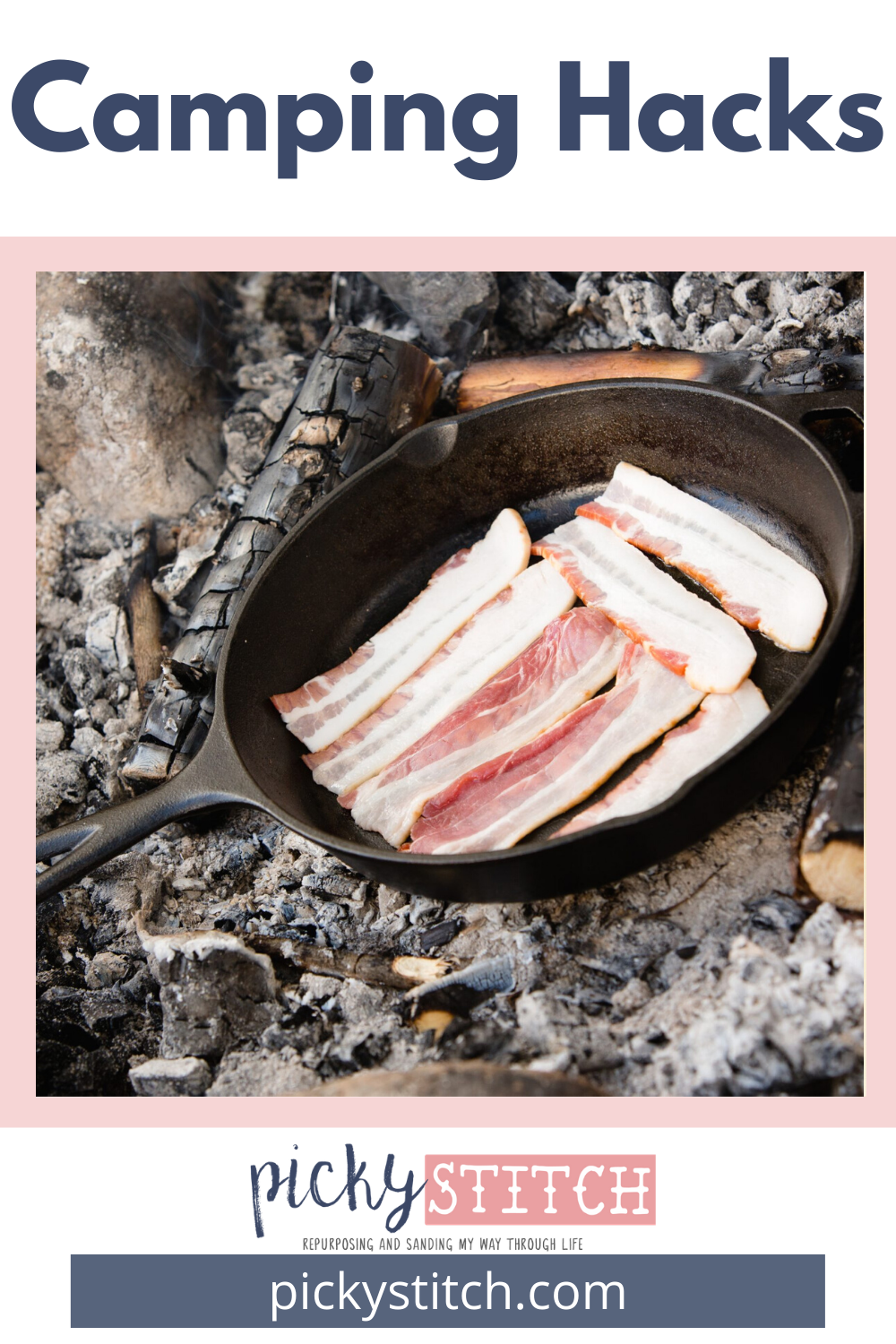 15 Mind-Blowing Camping Hacks
Organization
Not only should you organize your camping gear in the car and at the campsite but it really should be organized while it's in storage. We bought clear plastic bins and organized our stuff into sleeping, cooking, eating, etc. categories and it's really helped us to pack and clean up faster. (And with less rolling of the eyes from the kids…) Make sure things are clearly labeled!
Keep Track Of Wandering Pups
Our dog is an explorer when we are out in the mountains! It can be hard to keep track of him when it is dark outside because he is also a black dog, so we tie a glow stick around his collar. We never lose him this way!
Sage
Okay. This one just excites me to no end!! I hate bugs flying into my face (and my food) while I'm camping. Adding some sage to your campfire will dramatically decrease the bugs/mosquitoes flying around!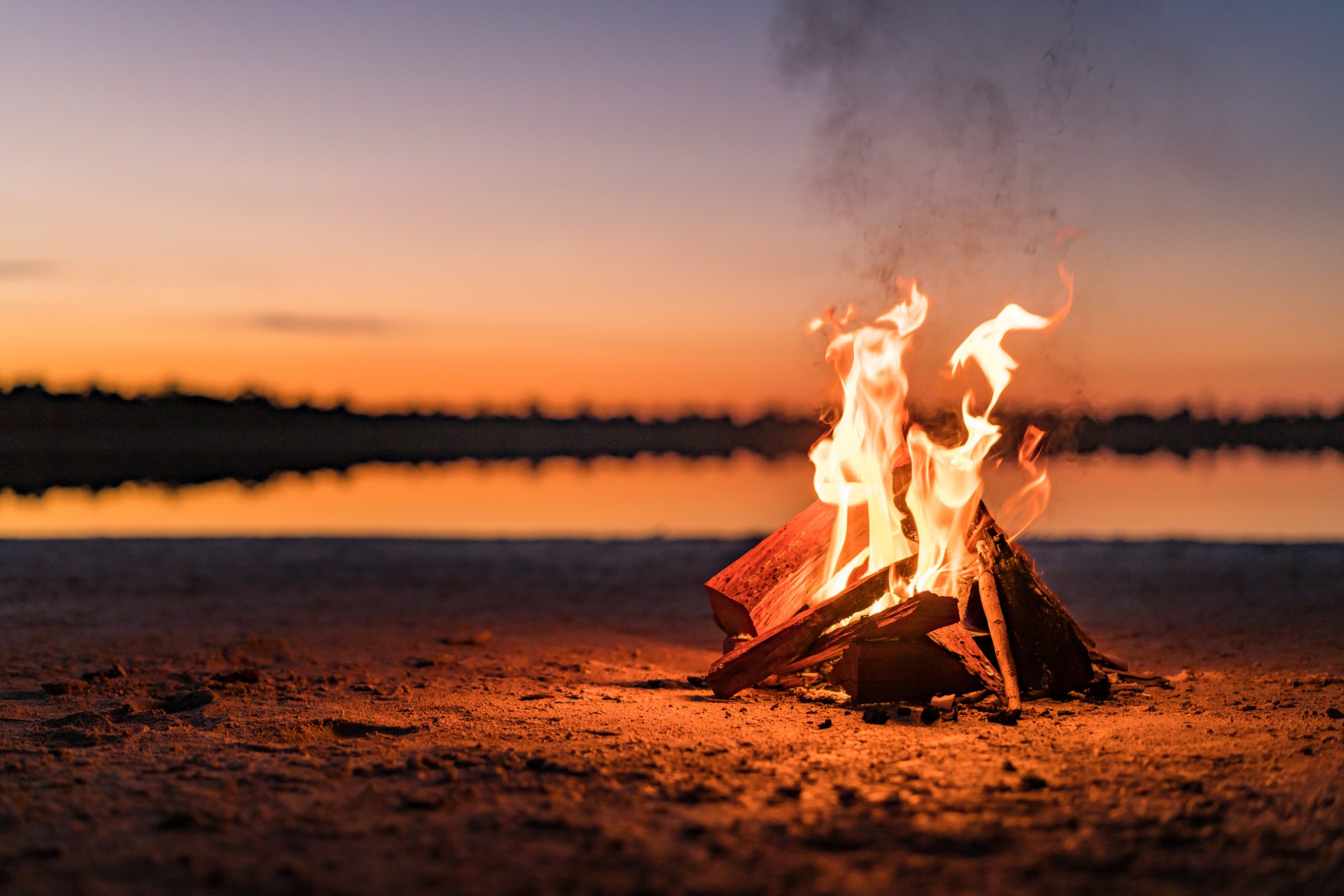 Hand-washing station
Bungee cord a paper towel holder to the top of a  water jug with a spigot and use it for washing hands. No more misplacing the paper towels or dropping them in the dirt! I can't tell you how much easier the whole "not having a bathroom" thing gets when I know at least I can wash my hands well!
Toilet paper holder
Place your roll of toilet paper in an empty coffee can, cutting a slit for the paper to pull through on the side. This keeps it from getting soggy just in case it's left in a damp area overnight. Damp toilet paper isn't much good!
Protect the Matches
This is a simple DIY. Use an old baby food container to keep your matches dry. Be sure to glue some "soft grit" sand paper on the inside of the lid to use for striking the matches! Idea from Craftaholics Anonymous.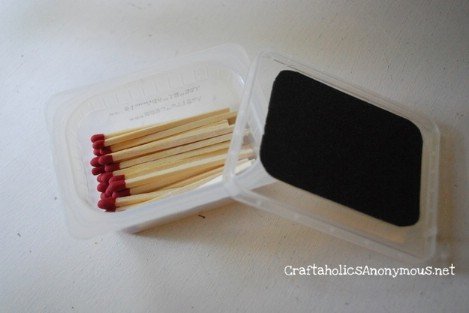 Spice Storage
Use empty tic-tac containers for your spices! They hold enough of the spice without being too bulky. You can often find tic-tacs on sale at your local grocery store, too, so the containers aren't super expensive.
Fire Starters
These are easy to make and light to carry. Stuff a few empty toilet paper rolls full of dryer lint. It's crazy how fast these things catch fire!
Shampoo
If you like to take a bath in a nearby stream (or even in a makeshift shower) while camping, make sure you stock up on this eco-friendly shampoo from Amazon. All of its ingredients will biodegrade without causing any adverse reaction.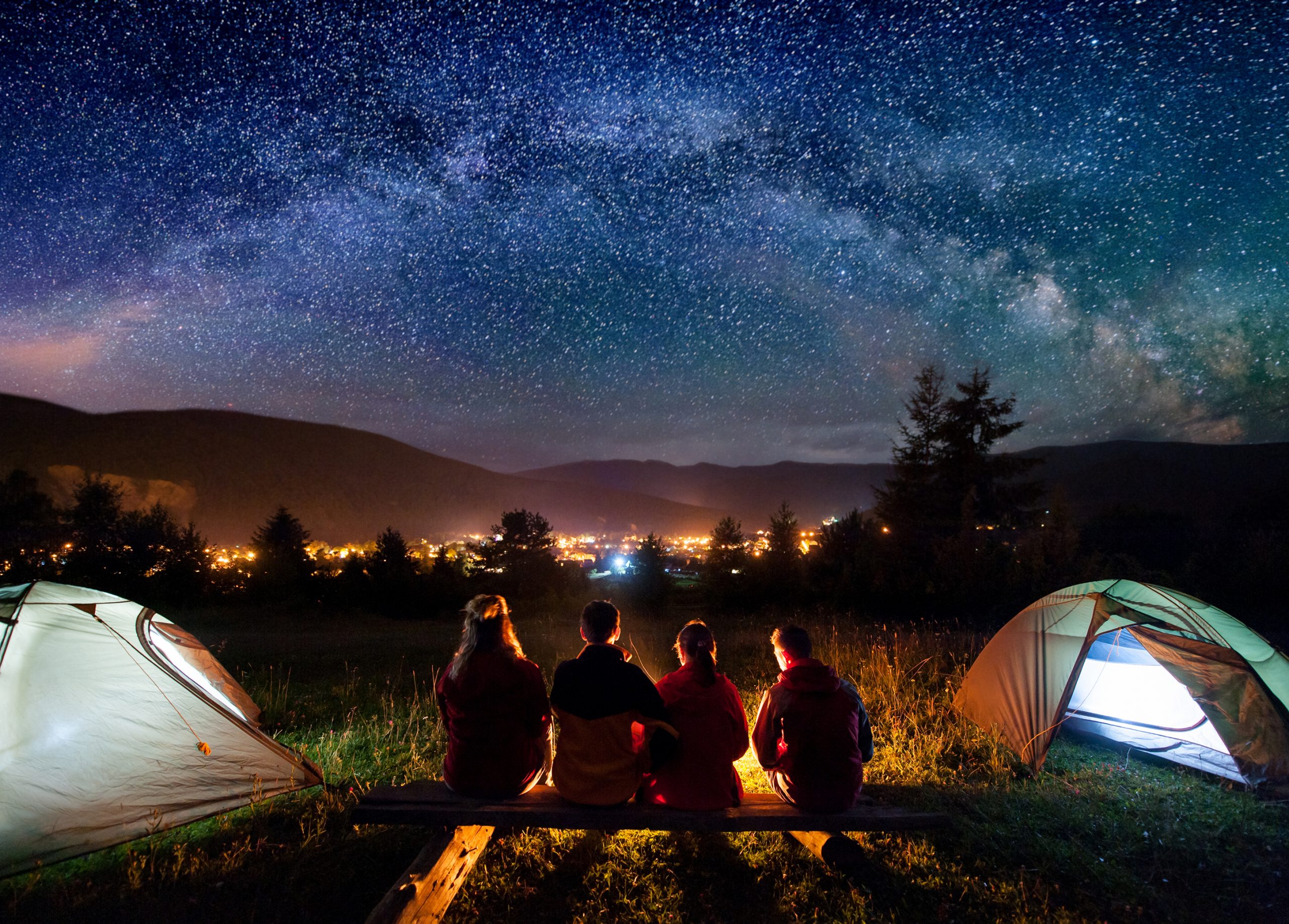 Tin Foil Dinners
I love this whole book on different dinners (and breakfasts) you can make in tin foil. They're easy to make and even easier to clean up!
Eggs
They're easy to make for breakfast but a pain in the patoosky to transport. Crack them in an empty plastic bottle instead. Not only can you shake it by whisking, but no risk of a broken shell! Idea via LifeHacker.
Silicone
Cookware and cups. Easy to pack, easy to clean. Probably shouldn't be used over an open flame but these puppies still are pretty useful. Get them on Amazon. Seriously, this is one of the best camping hacks!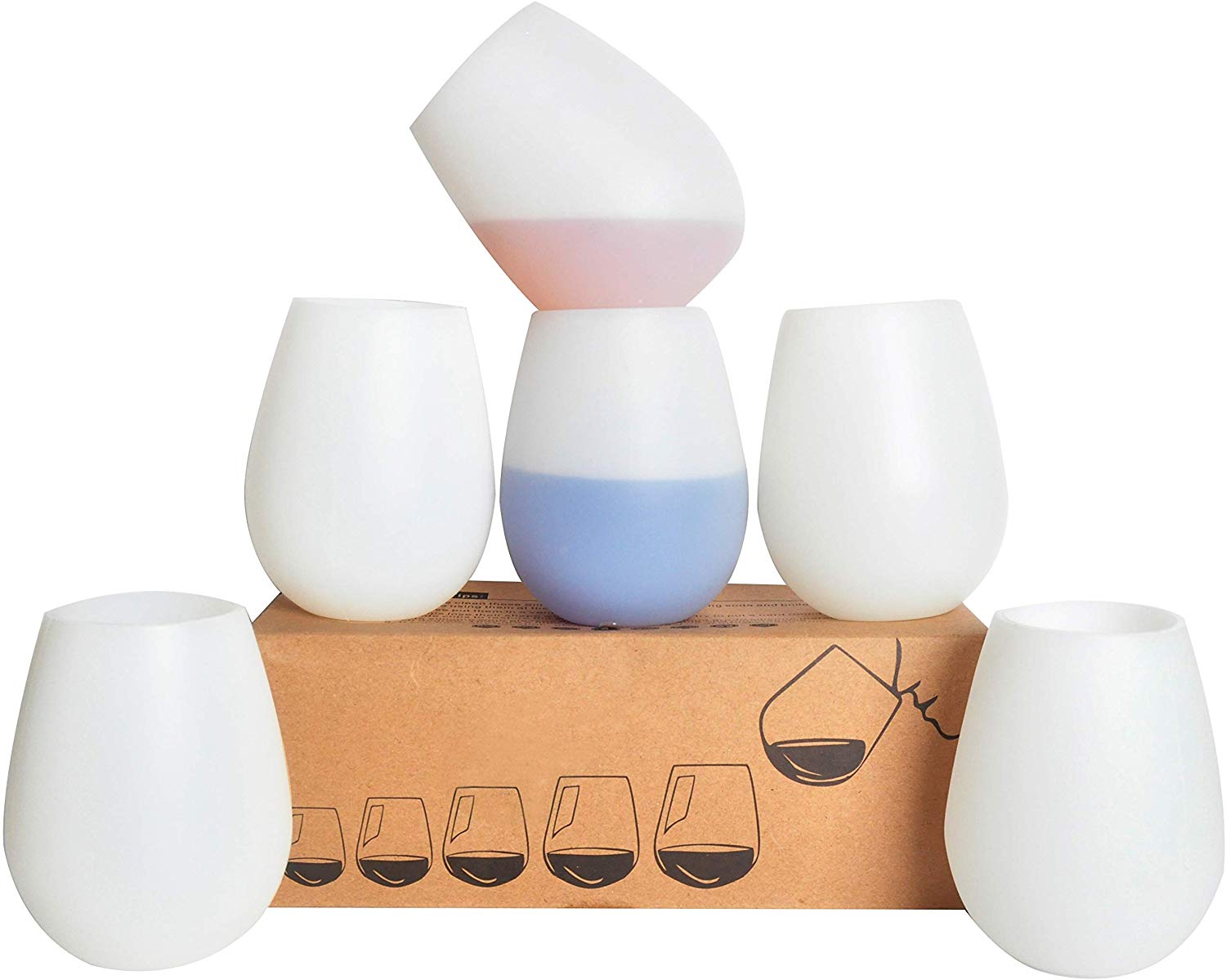 Homemade Lanterns
Make your own homemade lanterns with battery-powered candles. The mason jar will keep them clean (for future crafts, of course!) and their soft glow will add great lighting to storytime around the fire.
They aren't too expensive and they make for a softer tent floor. They will also help prevent cold air from creeping up from the ground into an air mattress! Idea from A Little Campy.
Dirt Removes Grease…Exceptionally Well
Did you just make dinner in your cast iron skillet and you're left with a layer of grease to clean up? No worries. Let the grease harden and then use dirt and water as a scouring agent to remove the residue. I mean, sure, you could use soap, but if you're in the backcountry it might not be available! I hope these 15 camping hacks help you next time you're out in the wilderness!