Porches can make or break a home because they are the first thing that guests see. And, if done right, porches can make your home inviting and welcoming. There are tons of ways to improve and renovate your front porch, but I've gathered a few of my favorite DIY porch projects together to give you some inspiration to remodel!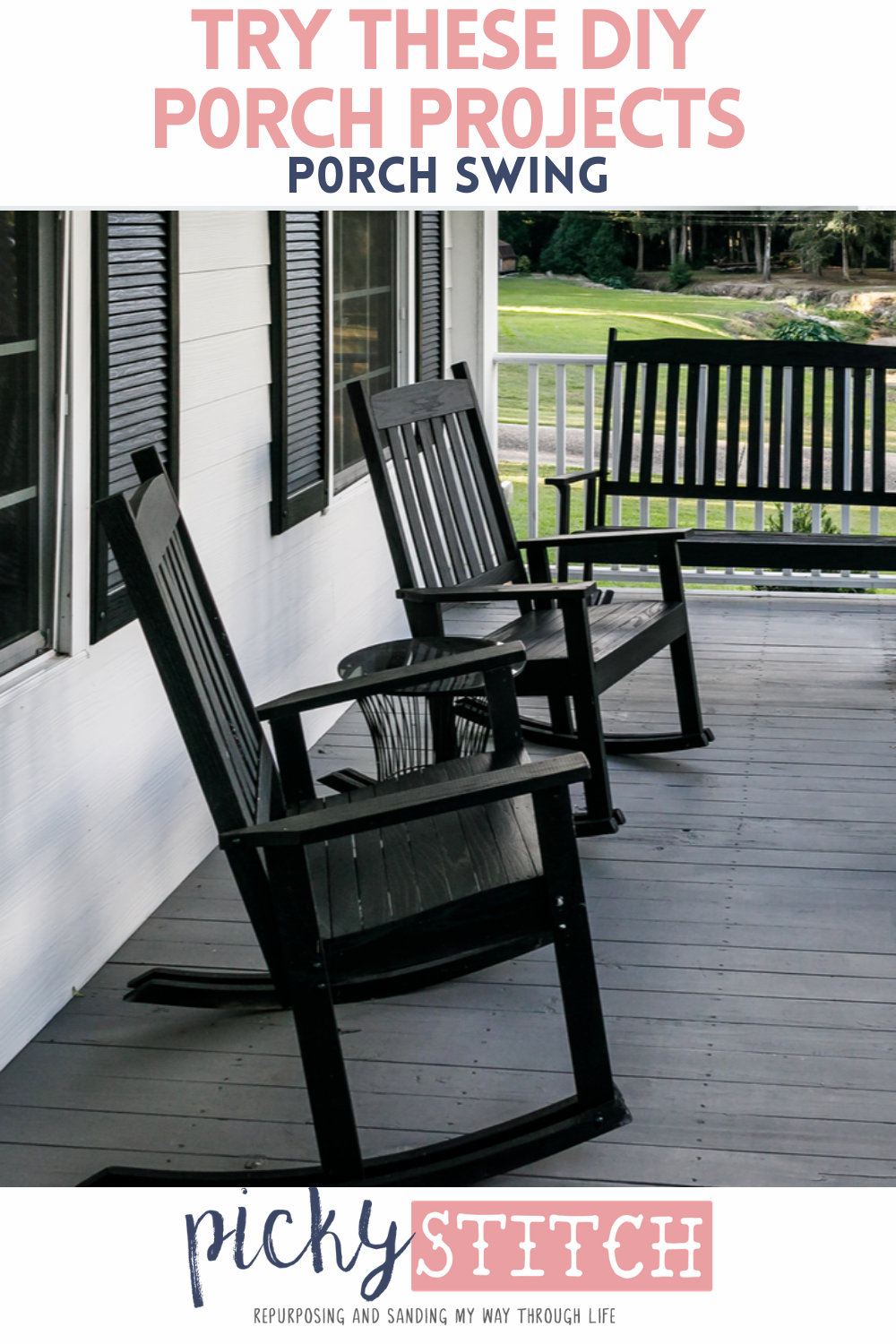 DIY Porch Projects: Ideas
Outdoor Chandelier
If you can find an old chandelier from the thrift store pick it up, cover it in a couple of coats of spray paint, and then hang it up wherever you see fit on your front porch. Bonus points if you can keep it illuminated!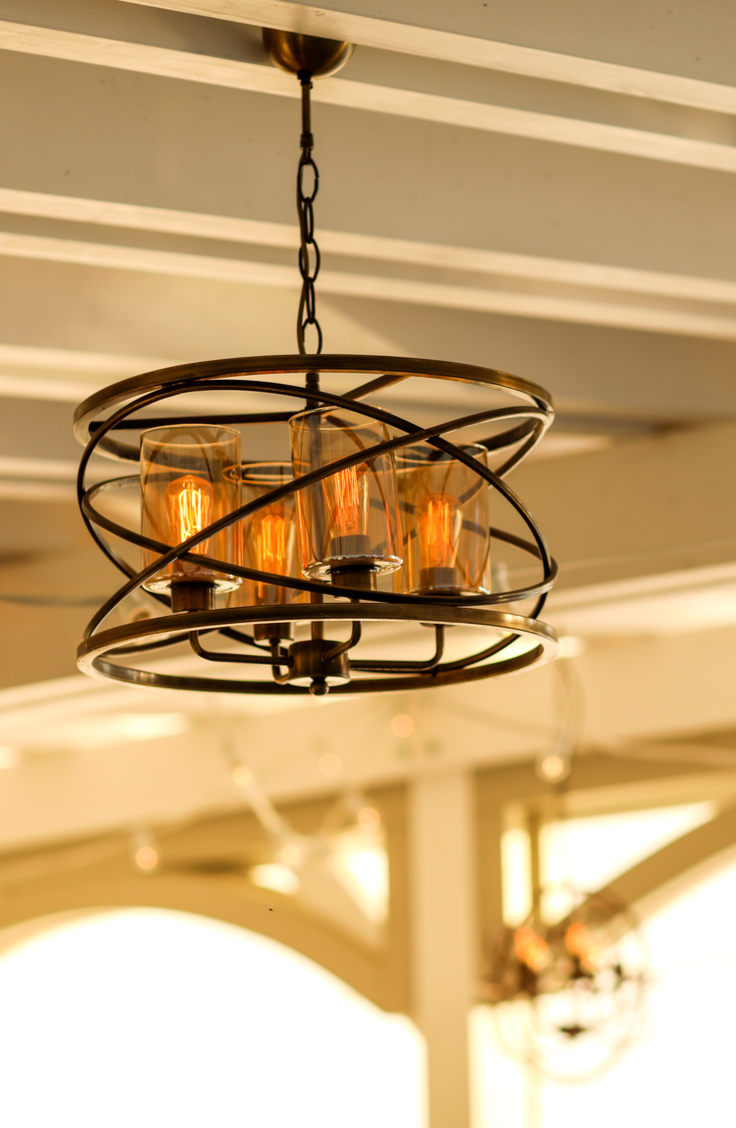 DIY Water Feature
Adding greenery to your porch is always a good idea, and a water feature is even better! Whats Ur Home Story posted instructions for making a two-in-one container water garden. Just imagine how great it would be to sit on your porch and list to the sound of the water, all while enjoying some greenery!
Screened In
If you love spending the evening sitting on your porch, but the mosquitoes or bugs make it hard to enjoy the evening, I recommend screening in your front porch! It's pretty easy to do, purchase screens big enough to do so. If you are looking for another alternative, you can create a trellis with mosquito-repelling plants such as citronella.
Seating In A Flash
If you love to entertain but don't have quite enough seating on your porch, I recommend buying the ugly metal folding chairs and then painting them with spray paint. Paint each a different color so you have an entire rainbow. Think about how cute a rainbow coloring of folding chairs would be on the Fourth of July! This is one of my favorite DIY porch projects!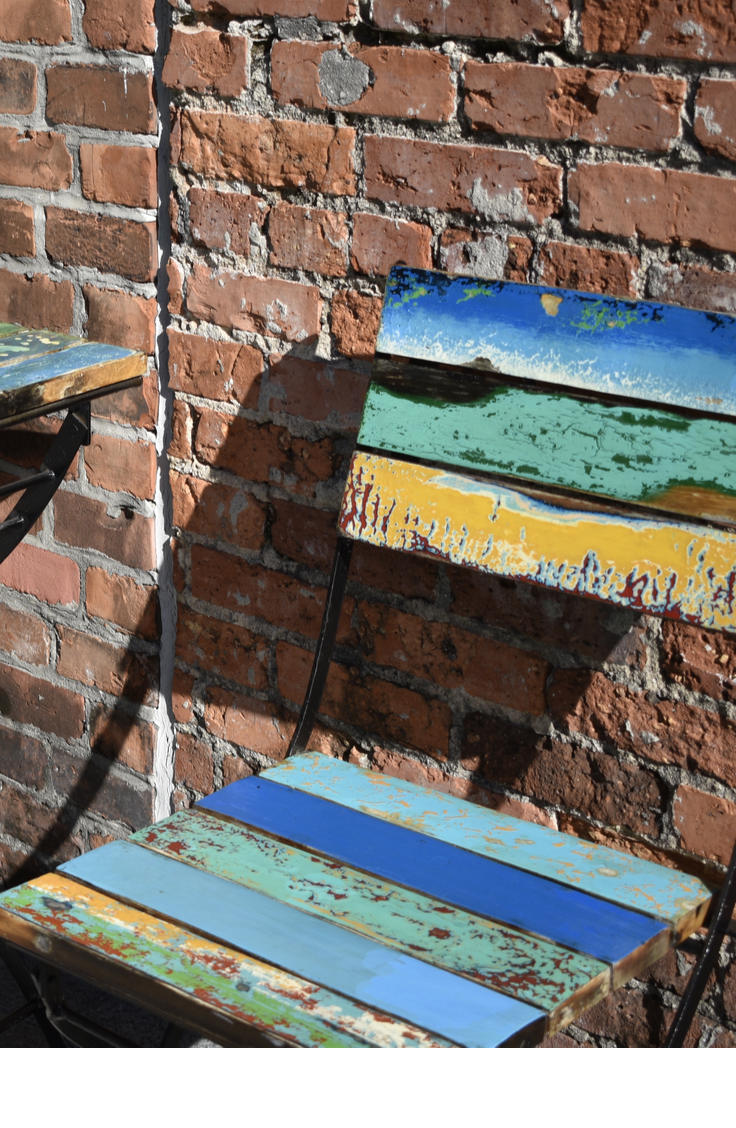 DIY Fire Pit
It's possible to fit a fire pit (perfect for roasting marshmallows) on your front porch. To make your own, use an old terracotta flower pot and river rocks. Fill the pot with river rocks and a chafing fuel container (the container should sit higher than the flower pot). Remove the lid to the chafing dish and light it when you are ready.
DIY Porch Projects: Bench
Porch Bench
Building a corner bench is a great way to utilize space. Make your own by building a frame out of pallets to place in the corner of your porch. Top it off with a comfy pad and tons of throw pillows and you have a super easy outdoor bench.
Wooden Chair
If you're going for a rustic or vintage look for your porch, you've got to make this DIY wood chair from Funky Junky Interiors. Made from pallet wood and grain sacks–this project is totally recycled and totally cool looking. I can practically imagine lounging on it on the front porch!
DIY Porch Projects: Signs
Chalkboard Sign
I love porch signs, and I love chalkboards. So why not combine the two and make a chalkboard sign for the porch? To create, take an old window frame and paint the glass with 3-4 paints of black chalkboard paint. Once the paint has dried, hang it up on your porch and display your favorite greetings.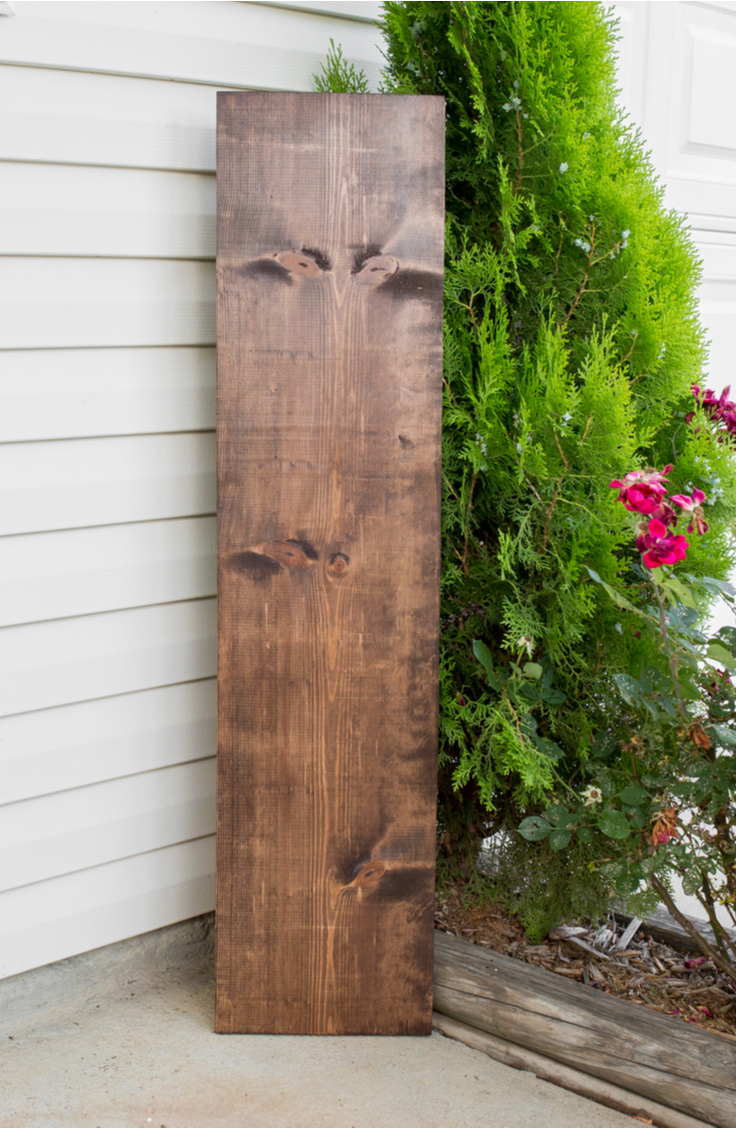 Pallet Wood Porch Sign
If you didn't like the last idea, you can take two lengths of pallet board and use it to create a sign. Nail the two boards together and coat it in your desired color of paint. After the first coat of paint has dried, stencil your message on the wood and place it where your guests can see!
DIY Porch Projects: Planters
Porch Herb Garden
Using small pots and containers, create your own porch herb garden. Many herbs grow great in containers and it's nice to have easy access to things like this for cooking. Nothing flavors dinner like home-grown herbs. Pick up planters perfect for the occasion at the Dollar Store.
Vertical Garden
If your porch is short on floor space, it's best to utilize what space you have vertically instead. Build a vertical porch rack by adding wooden shelves in between the rungs of the ladder. Paint it in the color of your choosing. Once set up, you can use this as a place to display your plants.
DIY Porch Projects: How To Paint A Porch Floor
If you are really looking to update your porch, why not paint the flooring? Most porches have a cement floor, so with a stencil or something similar, you can totally transform your porch. Just make sure that you use a weatherproof sealant when you are done.
Rug
And if you don't want to paint the entire floor of your porch, just paint a small square of it to look like a rug. Make sure that you pick an elaborate design that will sweep your guests away.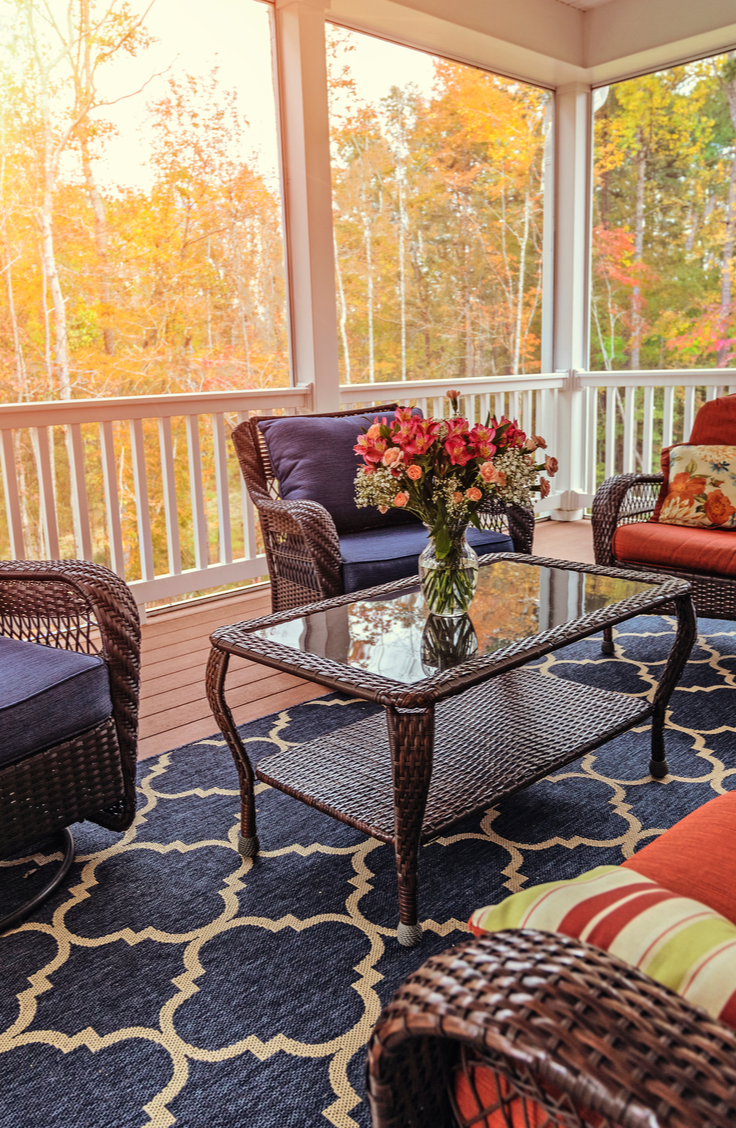 DIY Porch Projects: Other Ideas
Porch Curtains
Looking for a little more outdoor privacy? Make a set of waterproof curtains out of the fabric of your choosing. Make them just as you would for curtains being displayed indoors. It's amazing how much privacy this creates.
DIY Ice Chest
Dying for a standing ice chest but don't want to spend the money? These things can cost a fortune, but the DIY version is just as good or better! Use pallet wood and recycled metal to build your own. It's so environmentally friendly!